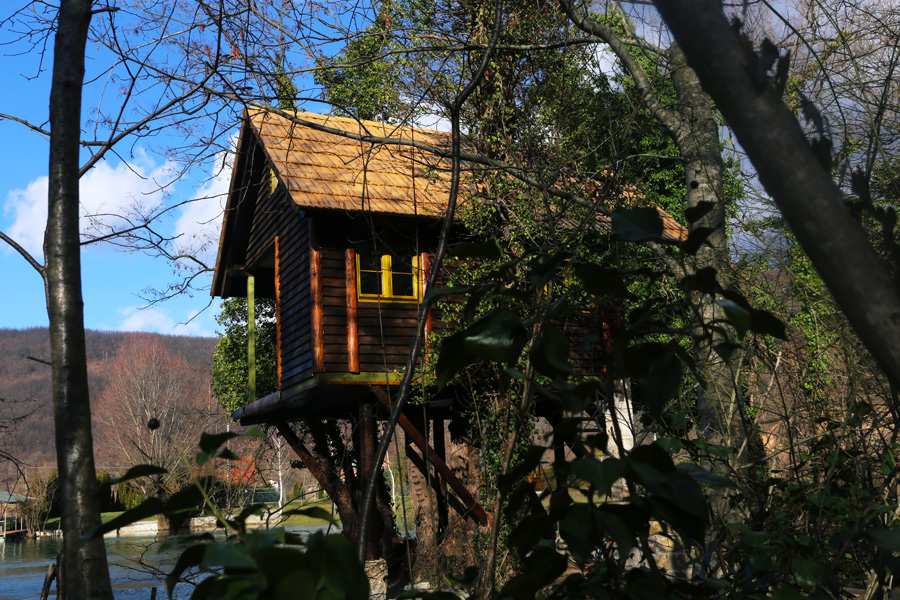 Japodski otoci Tree House – romantic place near Una
On Japodski otoci, the heart-shaped islands on the Una River just outside of Bihać, a lovely little tree house was built in a tree. A long little bridge leads up to the tree house nestled next to the river. The view of the stunning emerald green river from the spacious deck alongside the deck will make you want to stay here all day long.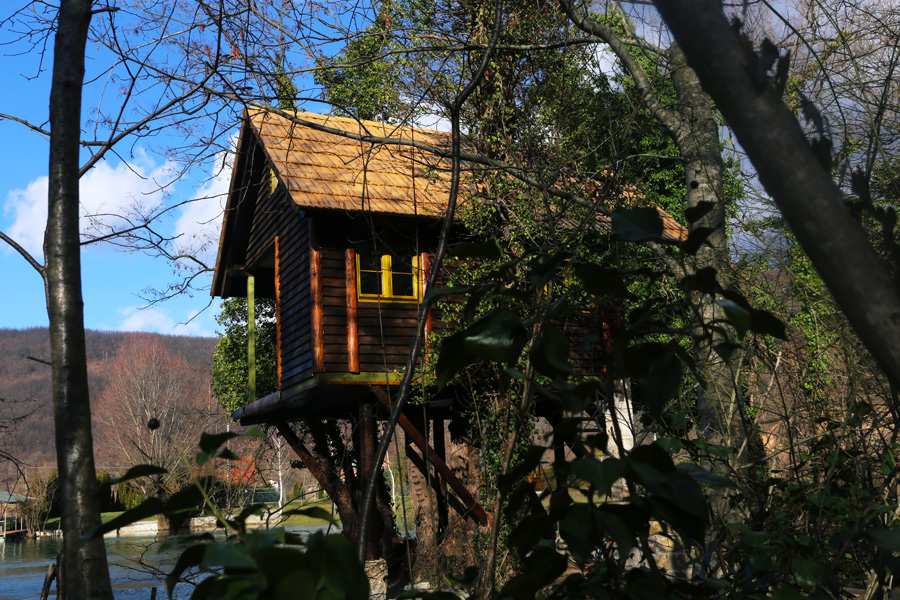 Sipping coffee to the sound of bubbling water feels priceless, but reclining in a net lounge chair placed on a deck gazing at the beautiful sunset as the sun sets down and the night falls over the island and the Una River feels blissful. You will not find such a romantic place for two people to stay and a family to spend a peaceful holiday at.
The tree house can accommodate five people (four adults and a child). There living room has a double bed, and there are four mattresses upstairs. There is a bathroom with a shower. There is also air conditioning, free wi-fi and a TV set, and a deck with a four-seater sofa.
---
Contact: Una-Aqua Centar
Telephone: +38763141414; +38761604313
E-mail: info@una-aqua.com