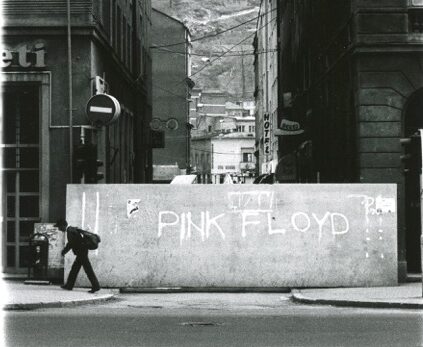 Foto: Kemal Hadžić
Kemal Hadžić's Iconic Picture
In the whirlwind of the Bosnian war, somebody wrote two short and symbolic words on a concrete wall blocking the exit from Kulovića to Titova street in downtown Sarajevo put up to protect city residents against snipers: Pink Floyd. He or she alluded to the lyrics of the legendary rock band sending the following message: All in all, you're just another brick in the wall!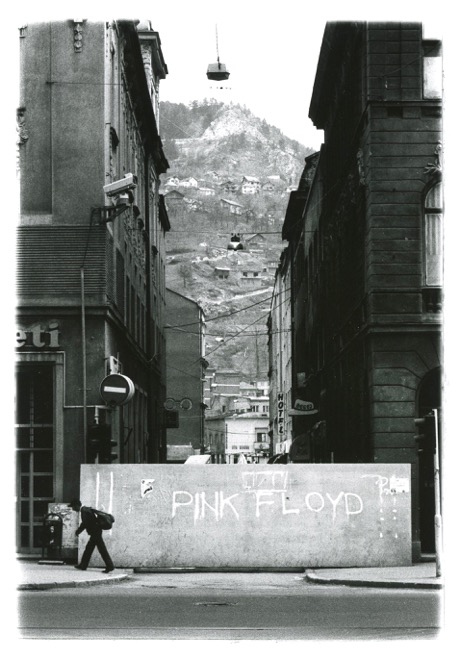 Author: Semra Hodžić
How the Picture was Captured
On the other side of the street that was frequently under sniper fire, from behind the camera, Kemal Hadžić, one of Bosnia and Herzegovina's most renowned living photographers, took a few pictures in an attempt to bring to life a moment in which a few passers are moving along the street and make it immortal through a picture. And he did! That black and white picture of a hunched man walking along a concrete wall with a view of the slopes of Mount Trebević from which mortars and bullets rained down on Sarajevo behind it is being shared widely across the Internet and in a wide range of publications about the war and the besieged city, and very few people know that Hadžić was the one who captured it. Perhaps very few people would still be familiar with the picture as this modest, introverted photographer never promoted his work or himself, had a Slovenian man by the name of Aleksandar Remec not discovered it. Owing to his wish to compare his own work to that of Kemo's, the picture became an international hit. His connections with the legendary group enabled him to show Kemo's picture to Pink Floyd's graphical designer who was absolutely thrilled about it. She was so fascinated about the picture that the group decided to use it for the promotional photo book marking the 30th anniversary of their presence on the global music scene. That is how Kemal Hadžić's name became part of the iconic band's remake album along with the names of notable photographers such as Jill Furmanovsky, Mark Fisher, Neal Preston, Peter Woods, Brian D. McLaughlin, Bob Jenkins and Roberta Booth.
Image in the Sarajevo Winter Festival's Poster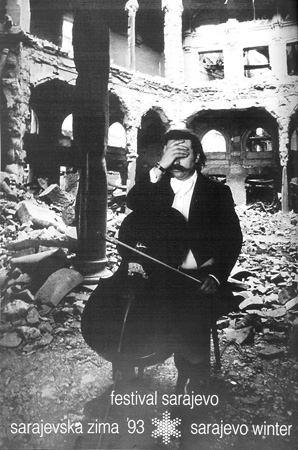 Over the years, authorship for the iconic image of cellist Vedran Smajlagić playing his instrument in the rubble of the City Hall has been attributed to other photographers when, in fact, Hadžić is its author. Ibrahim Spahić, Sarajevo Winter Festival manager, discovered this, and he used the image in the 1993 edition of the iconic event's poster. 
Sarajevan with an American Address
After the war, Kemal Hadžić changed his home address when he moved from Sarajevo to America. He now lives, works and creates in Phoenix, Arizona. Even though he shoots images of landscapes in Arizona, Sarajevo still remains his favourite place to photograph. He exhibited his images in state capitals in the U.S., the former Soviet Union and Europe. At the invitation of Václav Havel, a statesman and a great friend of Bosnia and Herzegovina, he exhibited his wok in Czechia, and was greatly honoured to have Otto von Habsburg, heir of the famous royal dynasty and the then Crown Prince of Austria-Hungary, open the exhibition. He is a member of the World Photography Association and Zvono Art Group, which is where he generally exhibits his work when he comes to Sarajevo. He also displayed his art at the Charlama Gallery and the Cultural Centre at Jelićeva Street.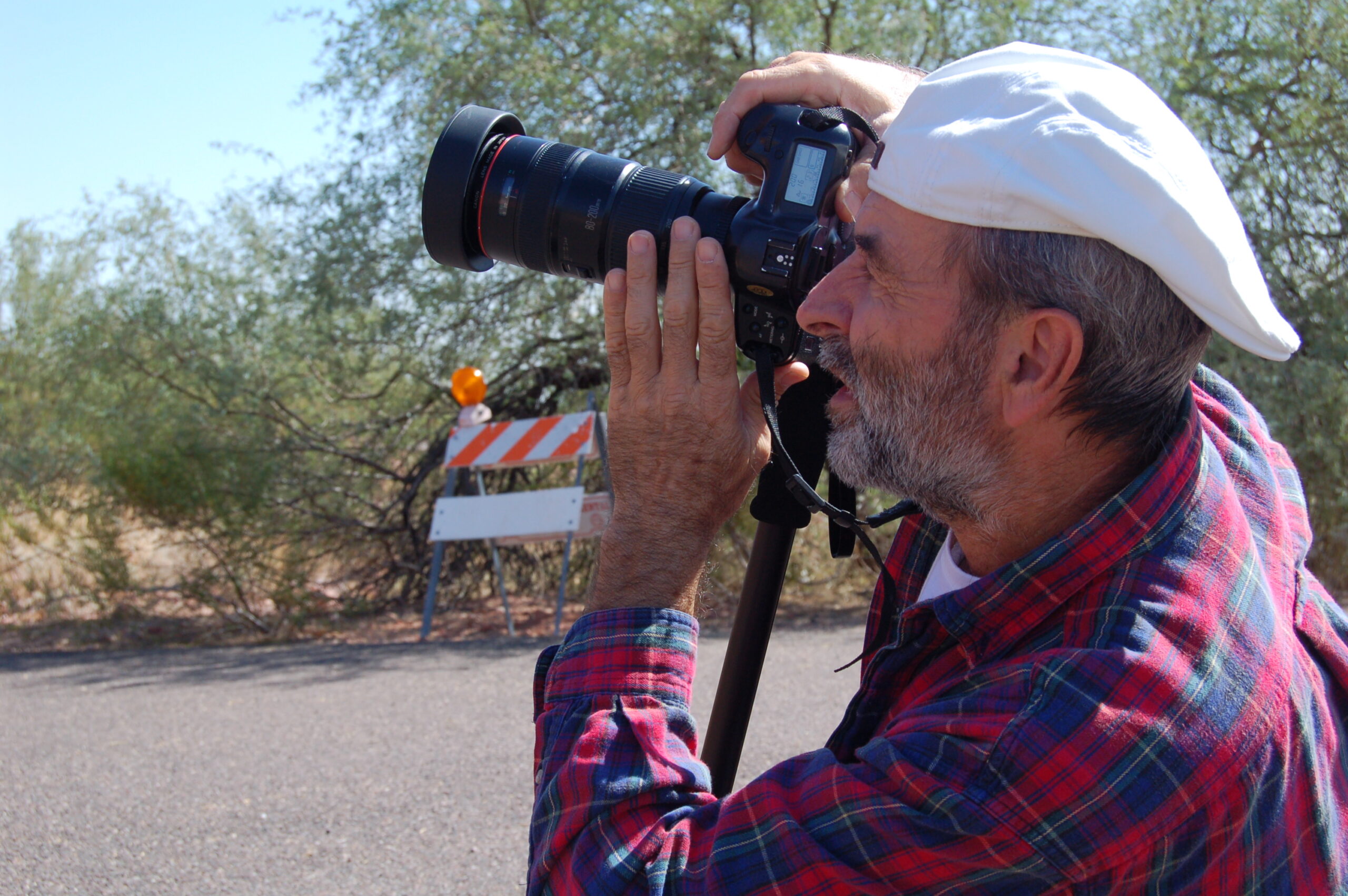 ---
Not many people know that he also took photos that were used in the Sarajevo 1984 Winter Olympic posters. In addition, he cooperated with the advertising department of Sutjeska film, a production company, and with record companies such as Sarajevo Disk, Jugoton, Diskoton and PGP Beograd, which is why his photos were featured on vinyl record covers of various Sarajevo Pop-Rock School artists and other musicians from across the former Yugoslavia.