The river Trebižat flows peacefully down the rocky Herzegovina landscapes, never coming close to even hinting any kind of excitement, but promises a spectacle in the village of Studenci, near Ljubuški, as it falls with a loud roar off the 30 metre high cliff, creating the awe inspiring Kravice Waterfalls. The height of the waterfall actually ranges between 26 and 26 metres, with the water curtain as wide as 120 metres. From top to bottom, the waterfall provides natural habitat for countless species of grass and moss, with chaste trees, figs and poplar trees, adorning the area by the water.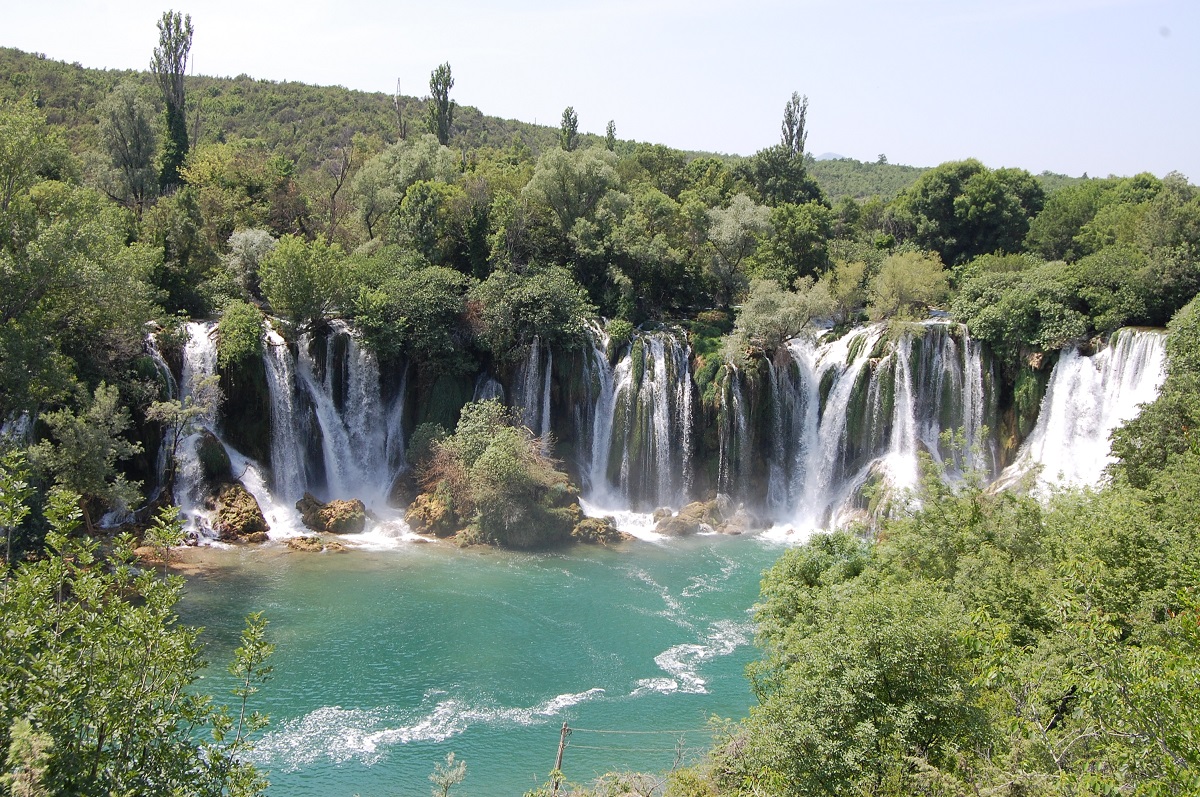 Photo: Emir Mafke Vražalica
The waterfall is not far from Međugorje, a well-known Catholic pilgrimage site. A small cave near the waterfall features fabulous limestone stalactites, a small boat and two traditional watermills, rebuilt recently.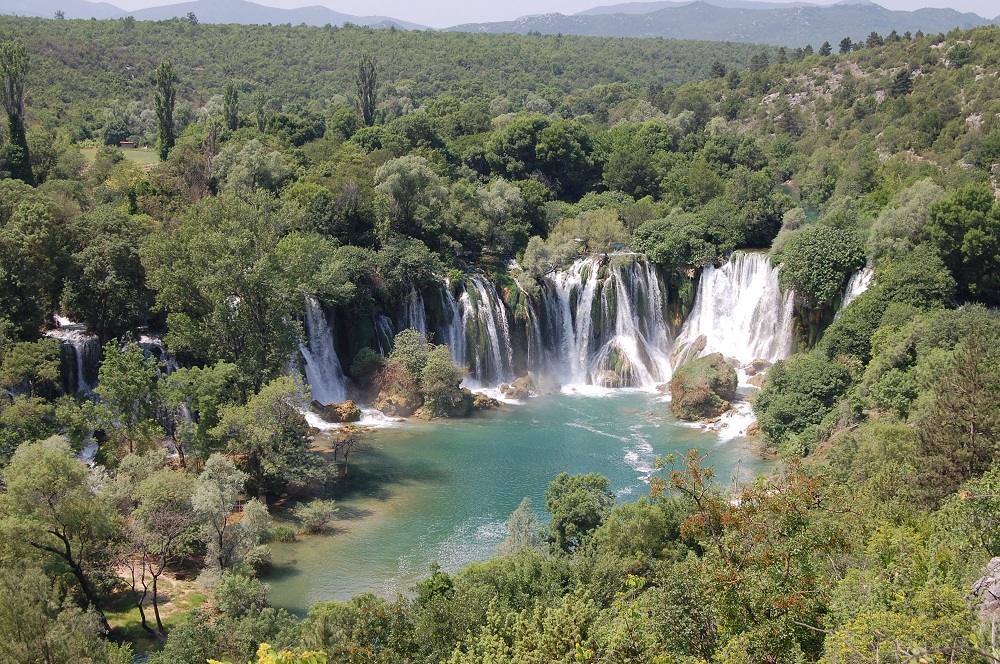 Photo: Emir Mafke Vražalica
During summertime, about 2,000 swimmers on average visit the site of the waterfall seeking comfort and refreshment. It is particularly attractive when it splits up into several smaller waterfalls, offering refreshment to swimmers who use them as natural massage jets. Huge deposits of tuff, some of which are as much as 12 metres high, are used by divers who impress the crowds as they plummet off them into cool, emerald coloured water beneath. Nearby restaurants, opened until late into the night, offer delicious food and pleasant, soothing atmosphere.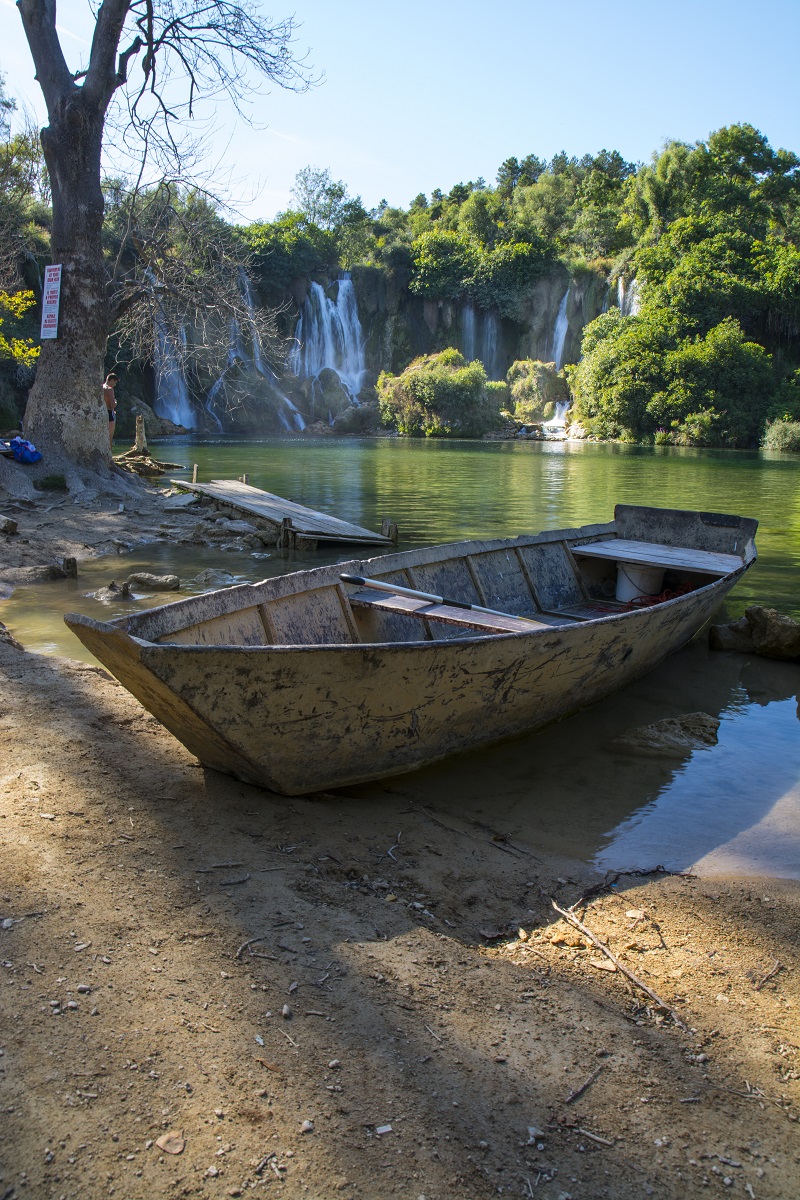 Photo: Amir Bašimamović
Experienced local providers offer canoeing trips on the Trebižat River, sure to alleviate the stress and guarantee lasting memories of magnificent natural ambiance and unparalleled relaxation experience.