Rakitnica Canyon: A Wild Nature Wonder
If you have an adventurous spirit and want to enjoy the unusual beauty of Bosnia and Herzegovina, a visit to the Rakitnica River canyon is an excellent choice. This place where untouched nature rules represents a unique attraction and great challenge for mountaineers, fishermen and all nature lovers
As one of the largest tributaries of the Neretva River, the Rakitnica River has formed a 26-km-long wondrous and hard-to-reach canyon, which separates the mountains of Bjelašnica and Visočica, and connects Bosnia to Herzegovina. The canyon of the Rakitnica River is one of the deepest river passes of Europe, a morphologic phenomenon and an idyllic wild nature wonder. The river forms a number of canyons, rapids, cascades, waterfalls and still crystal-clear pools, so that visitors of this paradise on earth will remember all its glory for a long time, as well as the challenges that this region poses.
GETTING TO THE CANYON
This canyon is one of the most significant natural sites of B&H, and it is situated only about 30 kilometers from the capital of B&H. To reach the upper part of the river current, in the village of Rakitnica, you take the paved path from Sarajevo, through the Olympic mountains of Igman and Bjelašnica and the village of Šabići, while the nearest access road towards the mouth of the Rakitnica River starts from Konjic, twenty kilometers towards the east, towards Boračko Lake.
The ecosystem of this canyon is the habitat of over 30 types of endemic plant species and numerous endemic animal species. Bears, wolves, wild boars, weasels and wild goats have found their shelter here. The crystal-clear water of this canyon, which originates from mountain streams, is drinkable along the entire current, and its temperature during summer varies between 10 and 14 degrees.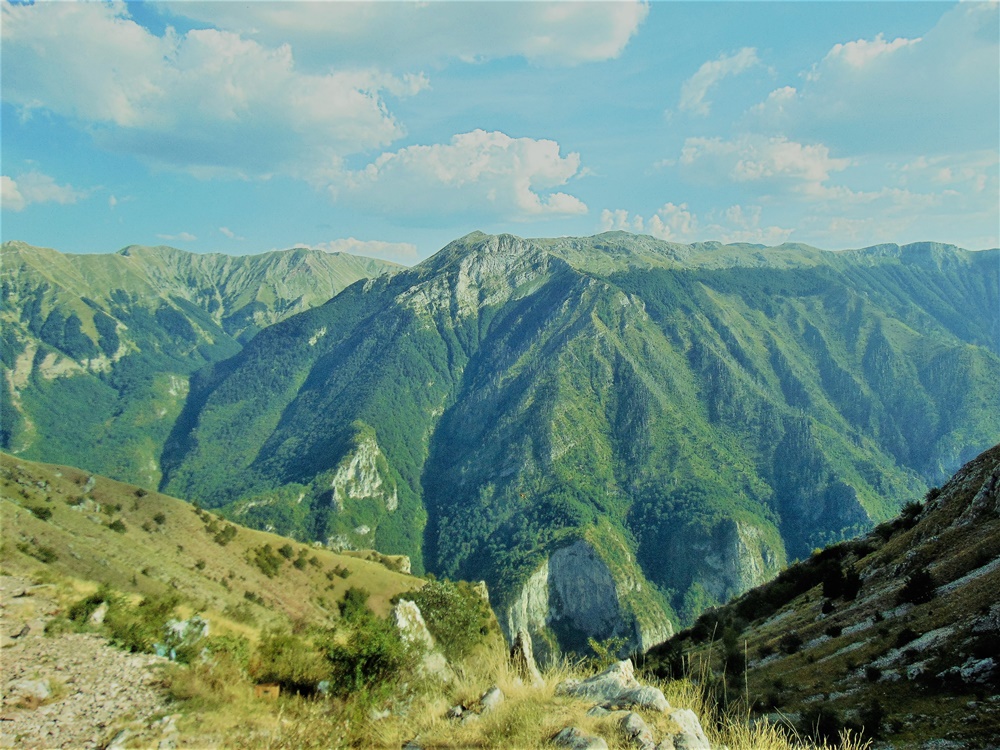 You can visit and explore Rakitnica from May to October with tours that depart from Sarajevo, from the Olympic center at Bjelašnica, and also from Konjic. The path to the Rakitnica canyon is a real attraction for fans of adventurous sports activities. It is not an ordinary tourist tour, but a real expedition, which requires thorough preparation and carefully planned activities.
AN AREA RICH IN NATURAL BEAUTY
The tour requires you to be in excellent physical shape, with good swimming skills, and knowledge when it comes to mountaineering and scouting skills; the ability to survive in the wilderness is also required, and adaptability to lower temperatures, as well as mobility in water, and along with all that, it is necessary to have a professional local guide.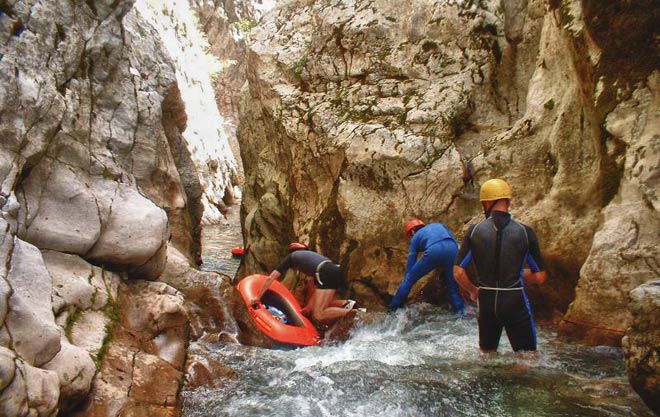 The rest of the area surrounding the canyon is also magical and rich in natural beauty. The village of Šabići, which is located between Bjelašnica, Treskavica and Visočica, is worth visiting because of its authenticity and necropolis of stećci (medieval tombstones), which can be found here. Lukomir, the last Bosnian mountain village is also nearby; you can get a unique view of the Rakitnica canyon from here. That is an experience worth having!
If you are fans of unusual adrenaline-packed activities, get ready and start your adventure called "Rakitnica canyon"!