If you want to enjoy yourself in Sarajevo somewhere different from what you are used to, we have an excellent recommendation for you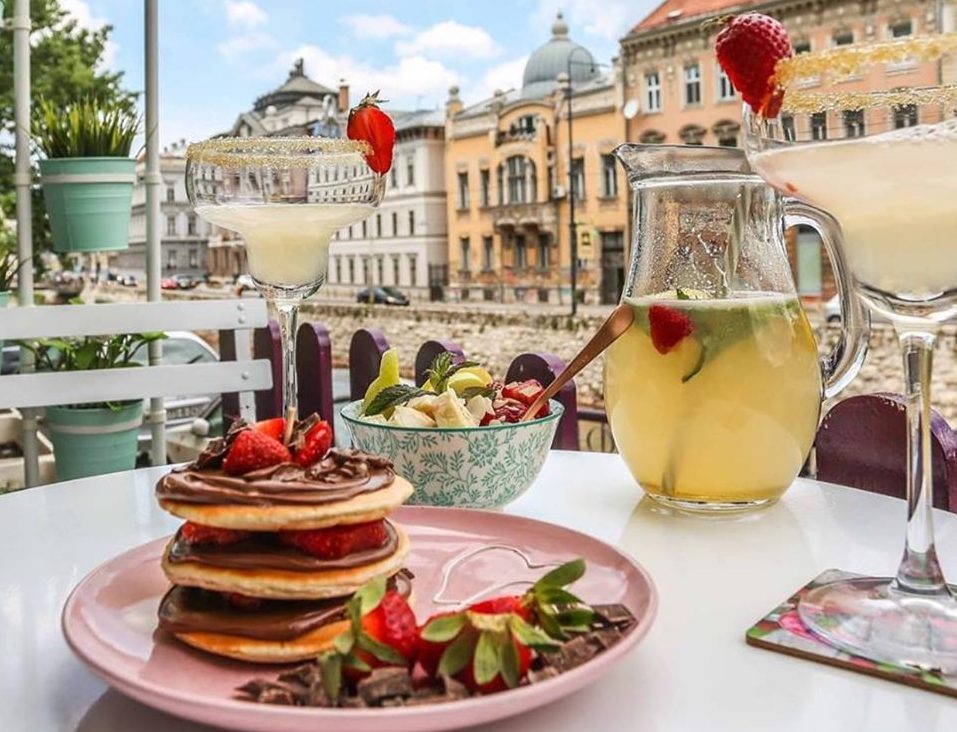 Along the Miljacka River, the shortest river with the most bridges, there is Talks & Giggles, a charming place that radiates a homely atmosphere, a place that will make everyone with a sweet tooth smile.
In love with interior design, details and sweet delicacies, Sarajevan Fatima Pajo decided to give her city what it was missing. Thinking that the citizens wanted something different, innovative, and at the same time Instagram-worthy and modern, she opened a place for friends to meet, for old acquaintances and complete strangers. A place where you can exchange the nicest of words, experience great emotions and cry with laughter… and probably gain a kilo or two.
The interior that is designed in pastel colors is adorned with romantic details on the tables and there are pictures on the walls, which are reminiscent of charming Parisian patisseries, and on warmer days you can enjoy yourself on the magical terrace with an irresistible view of the city. 
The original menu will awaken all your senses. Apart from good coffee and other hot beverages, you can freshen up with a limunana which is a combination of lemonade, fruit and peppermint, have some tasty American pancakes, or try the famous cupcakes and cake pops.
You will not be able to resist the sweet or savory breakfast options, or the unusual snacks. You can do all that in the small, but pleasant and special ambience of the Papagajka building. The kind and cheerful staff will make your time here unforgettable and you will definitely want to return.
If you read the reviews on TripAdvisor, you will realize that for tourists from all over the world, who have visited Sarajevo, Talks & Giggles is among their favorite places in our city. What also speaks of the popularity of Talks & Giggles, is the fact that this cafe has been recognized and recommended by the renowned Vogue, Independent and many other prestigious websites. 
As the name of it says, if you are up for talking to your friends along with giggles, this is the place for you.