He is a cheerful man whom people love. And he loves people. Most of all, apart from his family, he loves his students. Truly. Not declaratively. He is a teacher, pedagogue, friend and parent.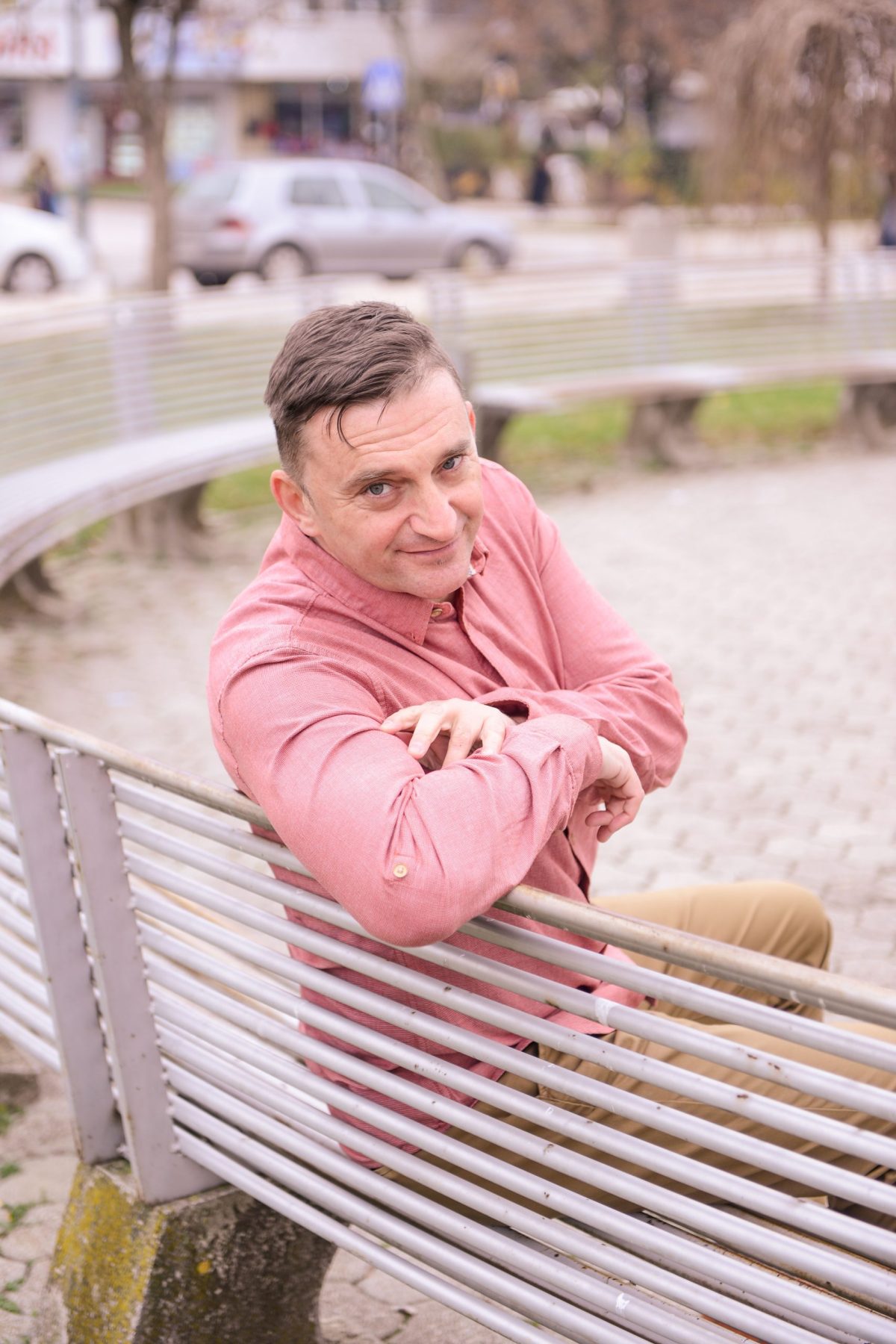 When it was announced in the media that he was the winner of the Global Teacher Award 2022, the comments on social networks were positive. But one is interesting, and it reads: His parents were also excellent pedagogues, he picked up the best from them, and he also has a unique approach to children. A real pedagogue ahead of his time. A way to go Veca.
My parents are teachers, I grew up with maps, globe and atlas. I didn't really think that I would teach someone, but it happened. I got my love for science from my parents, as well as the lesson that grades are not the most important thing. I like to say that I am a pale copy of my parents; I took over educational moments from my mother and scholastic moments from my father. Yes, I am a consequence of my parents and what I do is not a job but a mission, says Vedran Zubić – one of the best teachers in the world, for our magazine.
  What you (don't) need to know
This geography teacher from Sarajevo received the prestigious award in New Delhi. The information that Vedran is a world-class, and yet ours, is our best export "product", so along with Lana Pudar and Edin Džeko and all those who make us proud, we are adding his name to the list of the best among us.
Vedran is a man whom people love. And he loves people. Most of all, apart from his family, he loves his students. Truly. Not declaratively. He is a teacher, pedagogue, friend and parent.
He wouldn't let them "slip through" school and leave it ignorant. They don't need to know the capitals of the world, but they need to know how to create a place in the world. They don't need to know which is the highest peak in the world, but they need to know that the peak of love for your country is not destroying it and paying taxes.
And we were interested in how much parents today put on the shoulders of teacher, not only education, but also the upbringing of their children.
They left us a lot. In the wider context of the race for work and income, I think they don't have much time to deal with children and that is somewhat understandable. However, without the agreement of the wider social community and the active participation of all of us in this project, we will not achieve adequate education. I think too much is expected of us. We do our job the best we know, ultimately parents are paying for it through taxes, but everyone will have to get more involved, he says.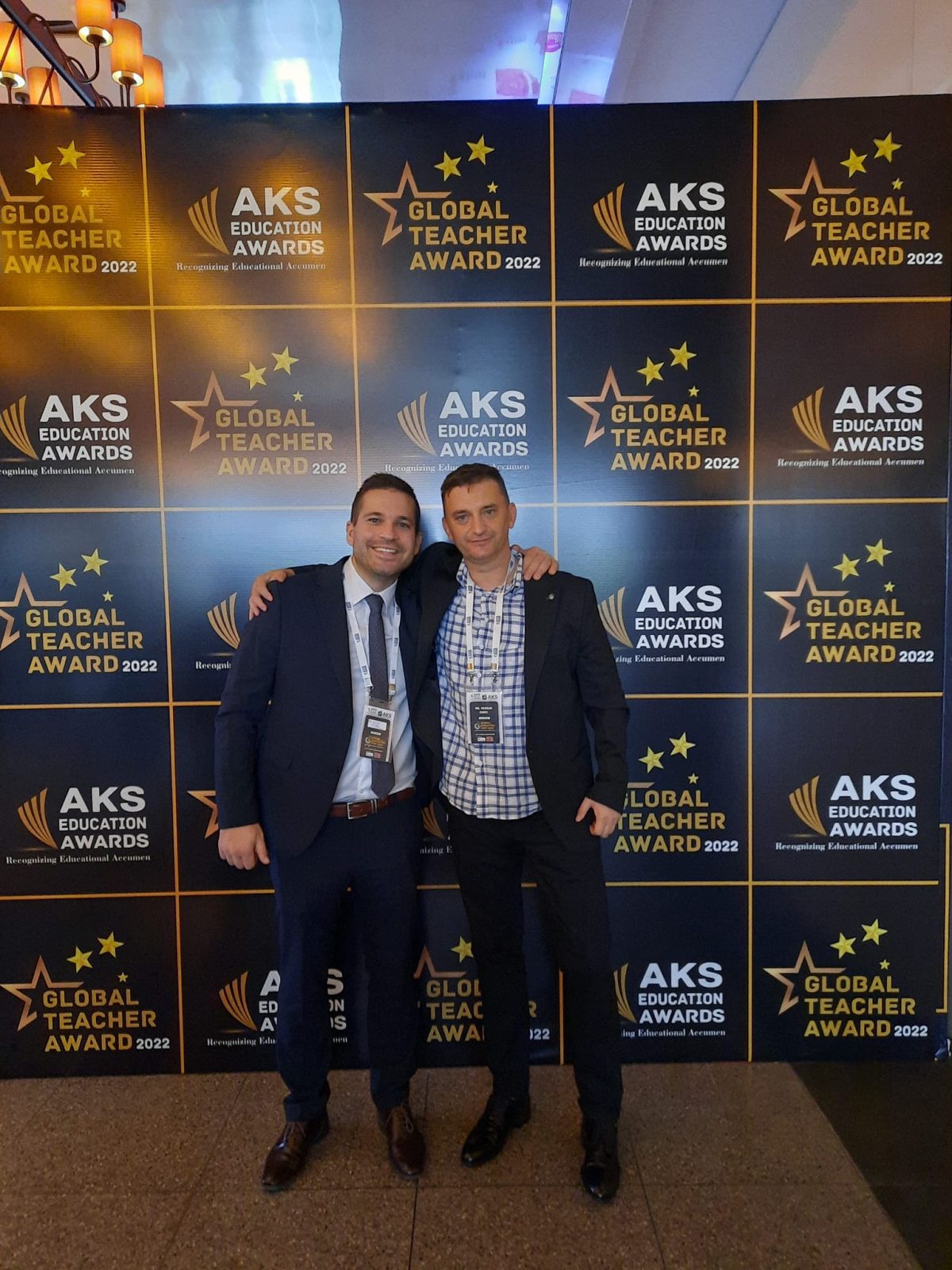 Teacher Zubić received several other awards before this one, so in 2017 he was awarded as the Best Teacher in Bosnia and Herzegovina. This was followed by the award for the best teacher in the former Yugoslavia, and he is also the owner of Večernjakov pečat award – Pride of Bosnia and Herzegovina.
There are numerous criteria for the award he brought to his homeland, but the most important in the awarding process was his innovative approach to education during the pandemic, which, he admits, he had a hard time dealing with.
That was a necessary evil, we lost the socialization and educational moment. If we look at grades as a reflex of knowledge – they were better. As someone who likes contact with children, online teaching was difficult for me to "digest", especially because of the potential pathopsychology due to socialization. We are still eliminating the shortcomings that we are now noticing, but it is over now.
Opposing arguments
At a time when we are witnessing violence against educators and the devaluing of education and a system that has been brought to the point of meaninglessness, teacher Zubić and others like him do not give up on their children.
There is no system and that is a problem. The devaluation has been going on for a long time and we are trying to bring our children, who live in consumerism, back to spirituality. We must understand that it is difficult when a child sees that people who are not educated have everything. Or, more often, vice versa. But we don't have the luxury of retreating. We have to move forward. Because of the children and their smiles. They are waiting for me to make them smile in those 45 minutes of class and who am I to betray them?
The teacher has not used textbooks in class for a long time, nor does he have a problem admitting to students that he does not know something. Not interested in vanity and false authority, he turns children in the classroom into people capable of thinking critically about the world.
We talk about everything; should we join the EU, NATO, how to solve pollution. They have great ideas, you wouldn't believe it. Critical thinking is the basis of education and I always tell them that they have the right to an opinion, but not to distort the facts. The fact is that I am a teacher, and they have the right to think that I am a bad teacher. If they don't have a formed opinion, I don't see the purpose of education. If they oppose me with arguments, I give them a 5. If during the lecture I make a mistake on purpose or by accident, and they recognize it, I also reward them, he explains his educational methods
And finally, we asked teacher Vedran to answer the question: What does this award mean to him and how much does it really mean. Is it recognition, obligation or something else?
That's recognition for me. The reward is a trip to India, and the most valuable thing is that the students rewarded me, that I became a kind of education advertisement. I would like this story to encourage the story of education, to do more and better. I am happy that someone recognized my work.
We shouldn't all be the same
Can one man change the system? Hardly. Can objective evaluation of one's work change the system? Hardly.
Can any of those two change at least one person? For sure. And can that one person change another one?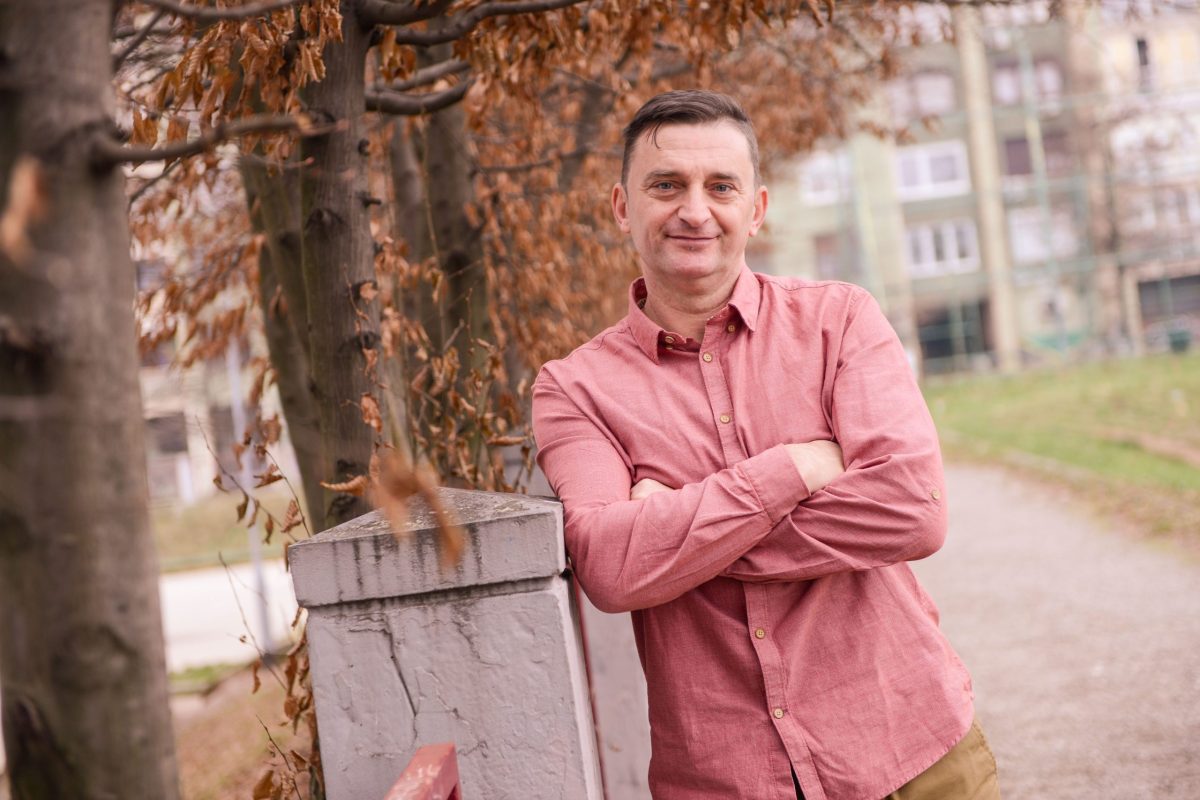 With your unconventional approach, did you influence any of your colleagues to loosen some rules and make the classroom a place where students come with more enthusiasm?
We cannot change the world, but we can change ourselves. It happens that I am quoted and I know that I am appreciated. I don't know how much it encourages them to take a different approach. But they don't have to. I'm different and we shouldn't all be the same. It is not up to me to change the system, but to do what is up to me, which is to do my job properly, to respect the children and parents who entrusted their children to me, says teacher Zubić.