The river Bliha, whose 23 kilometres of outstanding beauty occupy the territory of Sanski Most municipality, derives its acclaim and reputation from its 53 metre high waterfall, named appropriately "Blihin Skok".  This immaculate natural oasis is located close to the road from Sanski Most to Lušci Palanka, between the villages of Gornji Kamengrad and Fajtovci. It is no more than 14 kilometres away from Sanski Most.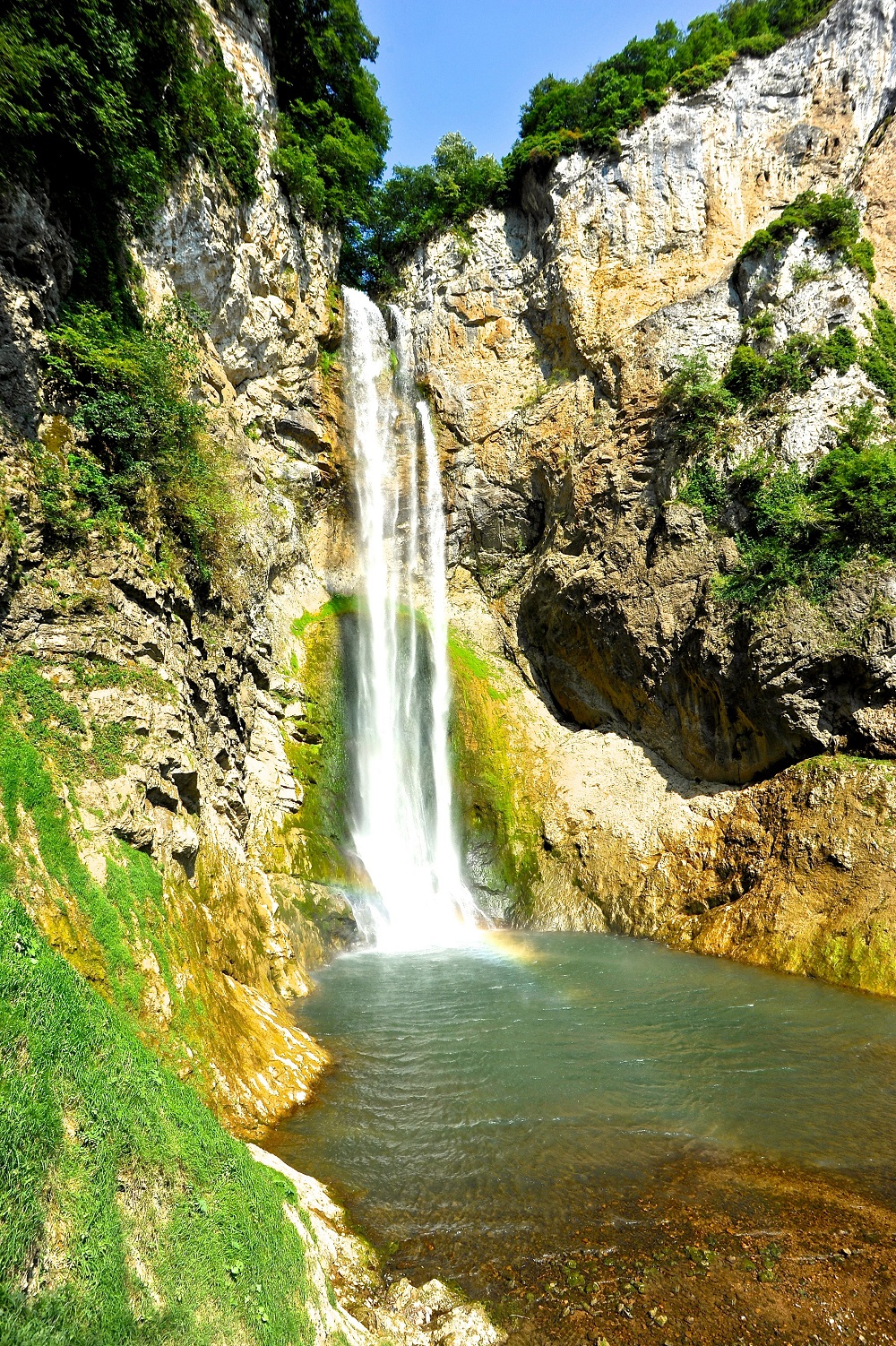 Photo: Sulejman Muratović
The location is easily accessible. The waterfall can be reached on foot, in no more than 15 minutes. Most first timers are swept away by the incredible beauty of the high waterfall as it roars down the ragged rocks, creating a memorable image, a tribute to nature's unrivalled power.
During scorching summer days, this natural park offers ample opportunities for recreation and relaxation, which include horseback riding, hiking, mountaineering, alpinism and shooting practice. During winter, one can enjoy skiing, sledding, running or hunting. Zden restaurant, located within the park, offers delicious food, relaxing atmosphere and a breath-taking natural setting