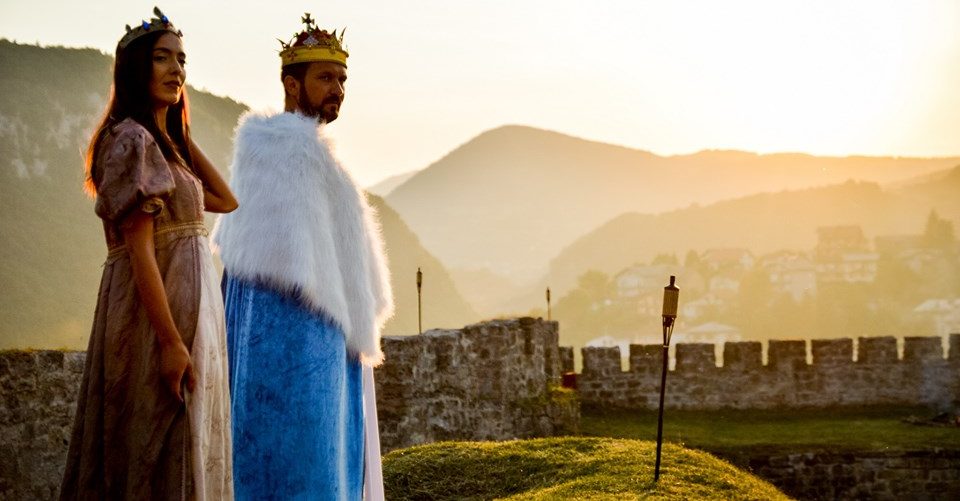 5 Events You Should Not Miss Out on in Jajce This Summer
Jajce's largest resource by far are its natural and historic landmarks, but that must not be the only reason for you to head out to explore this gorgeous town. If you wish to enjoy the best theatrical performances, watch competitors jump off the Pliva Waterfalls or learn more about the town's medieval heritage, then come to some of the numerous cultural and sports events that attract a large number of tourists each year and make up a special part of Jajce's tourist offer.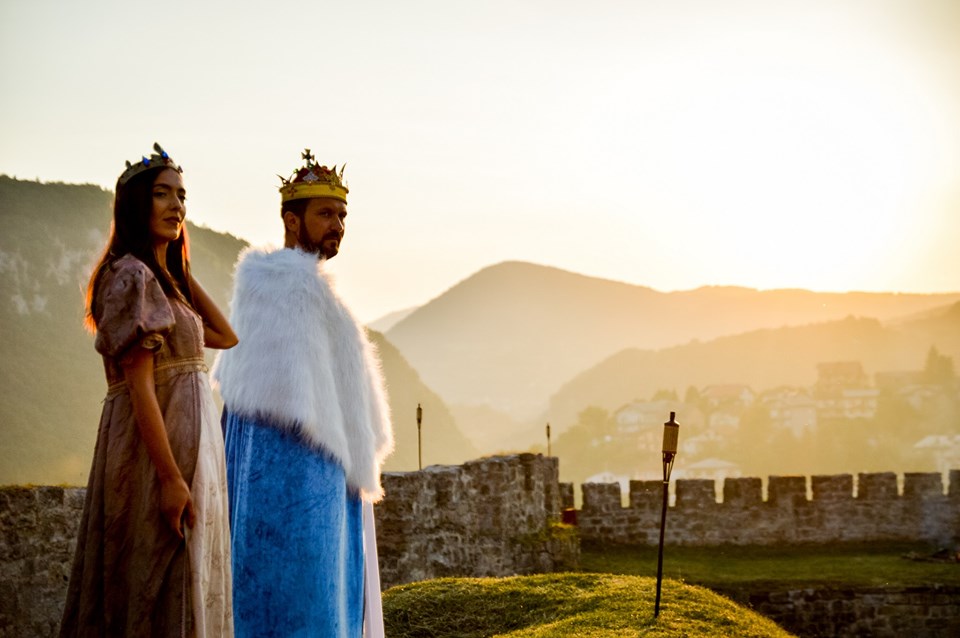 Written by: Semra Hodžić
B&H Theatre Games
B&H Theatre Games held in Jajce are a real feast for all theatre lovers and they are rightly considered as the most important cultural event of the year. This event is the oldest festival in Bosnia and Herzegovina that has been gathering all the renowned theatre groups from across the country in one place for four decades. This year, the games are scheduled to take place at the end of August, from 28 August to 4 September. Over six days, actors will have the keys to the town. Audience or expert jury awards that have been presented to key actors of the Bosnian and Herzegovinian theatre scene are the pride and joy of all the actors who won them in Jajce. Standing ovations and stories about the festival keep reverberating around the town long after the festival ends.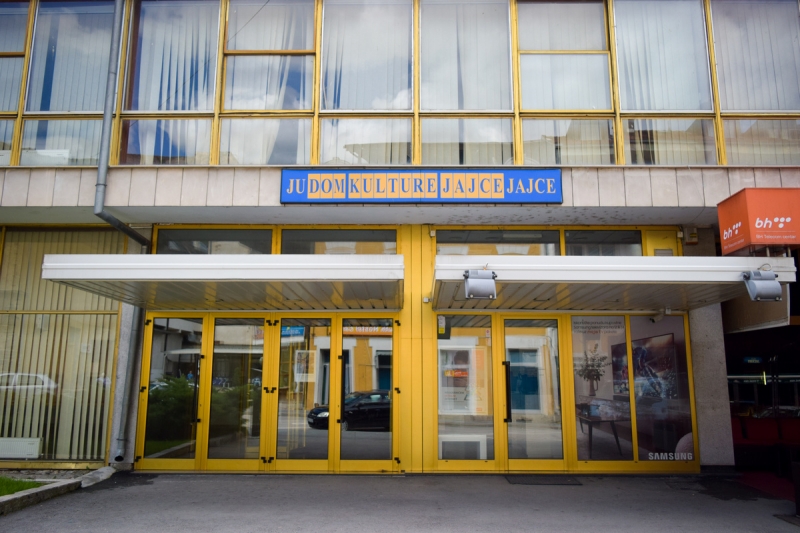 Fine Arts Colony – Jajce Art
Jajce seems like a great picture that just needs to be framed, so it is hardly surprising that this very place is a haven for many artists in search of inspiration. A few years back, a traditional fine arts colony took root there and became a traditional event occurring at the beginning of summer at various locations around town which most truly reflect the spirit and character of Jajce and Bosnia and Herzegovina with their historical, cultural and natural features. During their stay in Jajce, painters explore the most important cultural and historical monuments and immortalise on their canvases the moments they spent in this magical town. Artists' works produced at the colony are exhibited at the Jajce Town Gallery on the last day of the colony.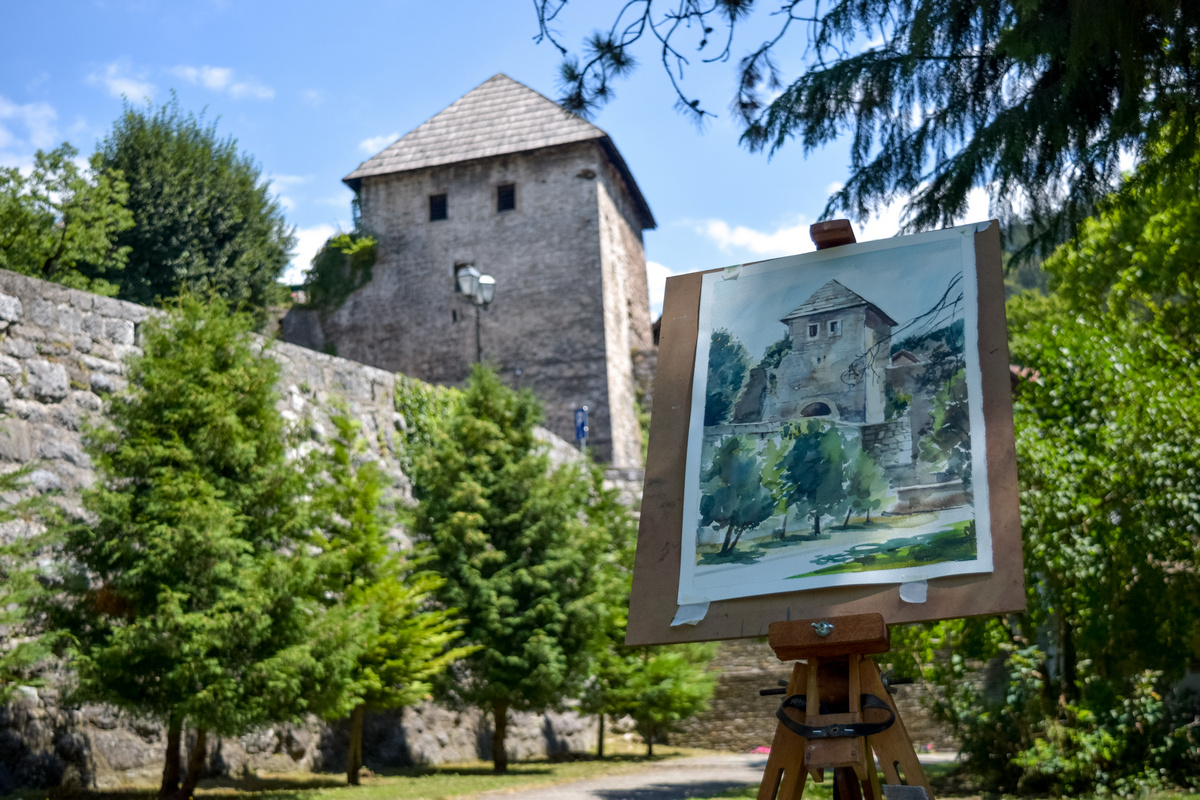 Days of the Middle Ages
If you want to travel in time in this medieval town and encounter the knights bowing before Stjepan Tomašević, the last Bosnian king, watch them play medieval knight games, or go to a medieval music concert, then plan a trip to Jajce in July because that is when the traditional event called Days of the Middle Ages takes place! Discover and learn the old Bosnian Cyrillic script widely known as Bosančica, learn the basics of fencing, and if you would like to try archery, there are archery classes to help you learn! The event, organised by the Agency for Cultural, Historic and Natural Heritage and Development of Tourist Potentials of the Town of Jajce, allows you to familiarise yourself with the town's medieval heritage in a rather unique manner.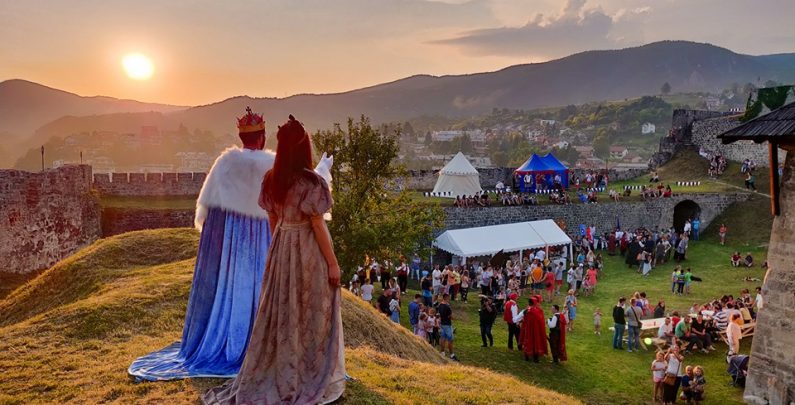 Folklore Festivals
Just as knights on the streets of Jajce take you back to the past, so do the girls in dimije (loose, baggy and long trousers tapered at the ankle also known as harem trousers, schalwar, Turkish trousers, or Aladdin pants) as they clap their nanule (clog-like high-heeled shoes; they are open and consist of a nice piece of wood treated with two heels and a strap that is pulled up on toes) down the Old Town's cobbled streets. Dressed in traditional folk costumes and performing traditional dances called folk dances they will stir up heartfelt emotions in you. Organised by "Jajce" Culture and Art Society and held every July, International Folklore Festival "Vlatko Jurić Days" celebrates the richness and diversity of cultural heritage. In mid-July participants from various countries come to Jajce wearing unique national folk costumes during their traditional dances. Apart from dancing, participants and visitors pay visits to photography and folk costume exhibitions, attend folklore evenings and go to ceremonies to pay tribute to the Jajce-born choreographer Vlatko Jurić for his selfless commitment to passing on his love of the Bosnian and Herzegovinian tradition and folklore to many a generation. If you miss this festival, be sure to go to Jajce in August because that is when International Folklore Festival "Youth Days" takes place. "Old Town" Culture and Art Society organises it.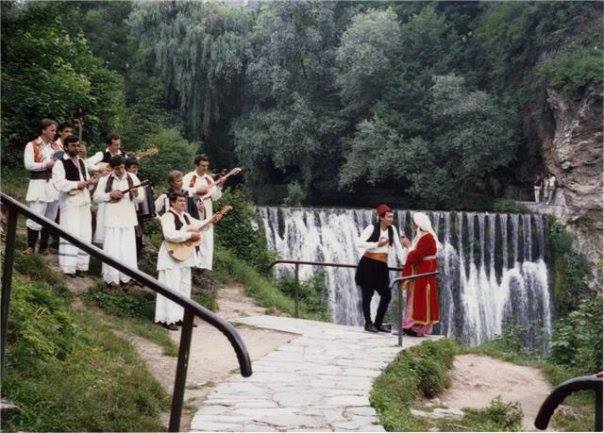 Pliva Waterfalls Jumping Competition
Since Pliva Waterfalls are the main attraction in Jajce, jumps off the waterfalls have naturally become widely known. Everyone wants to attend the high-diving competition taking place in Jajce and see bold competitors dive into a 10-metre deep pool from a 20-metre-high platform above the waterfalls. The pool is an additional safety measure aimed at ensuring divers' safety during the event. The jumps from one of Europe's most stunning waterfalls feature the "Eagle Dive" category in the official competition programme, and the free style category in the out-of-competition programme. Each year, 30 professional divers from Bosnia and Herzegovina, Croatia, Serbia, Montenegro and Slovenia sign up for the contest, and jumping becomes the main topic of discussion in Jajce, the small town located on the Vrbas and Pliva rivers, and beyond.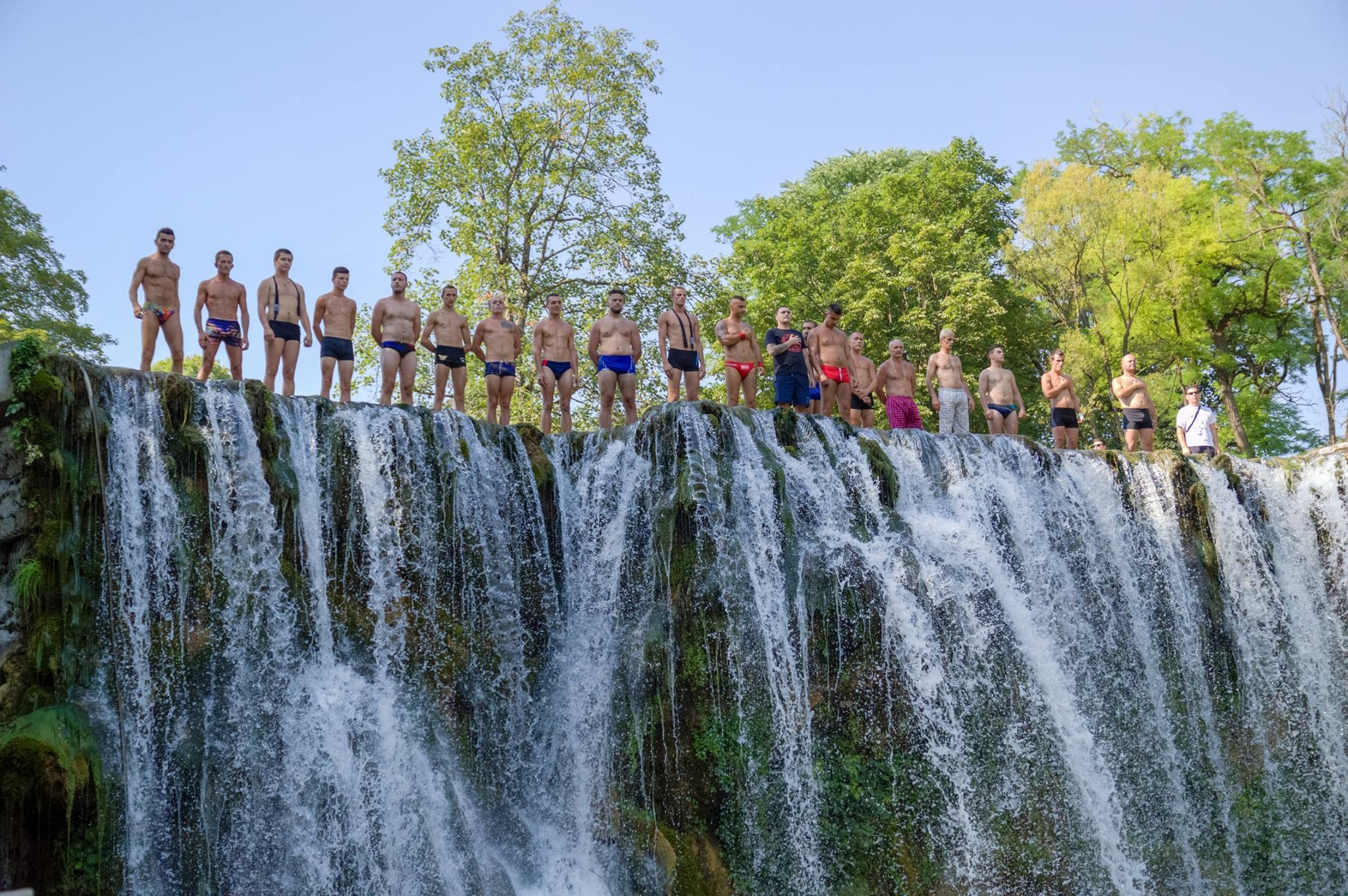 ---
Other events in Jajce:
"Plivske omahe" Spiritual Poetry and Music Festival, mid-May

International Festival of Marching Bands, parade and concert, each May

Children's Folklore Festival, May

St. John's Days, pilgrimage, June each year

"STEP" Tourism and Eco Products Fair, in the autumn

September Evenings

Nikola Šop Poetry Days on the River Pliva, literary event, October

Days of the Anti-Fascist Council for the National Liberation of Yugoslavia, November