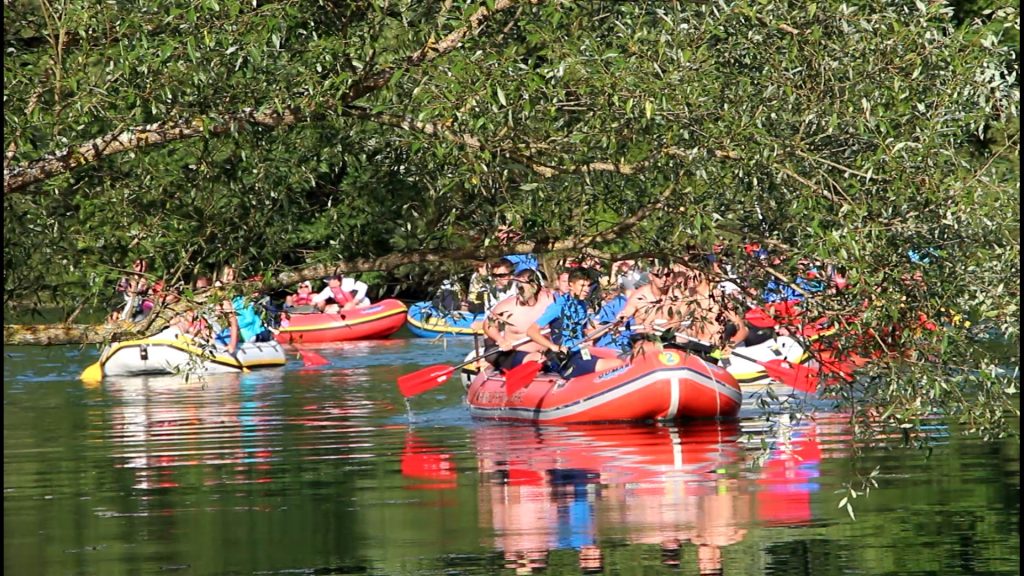 Awesome Una Regatta
45th International Tourist Una Regatta will be held from 26 through 29 July 2017 on one of the most beautiful rivers in Bosnia and Herzegovina and the unique "Una" National Park where you can visit Milančev buk and Štrbački buk waterfalls, admire the cascades of Martin Brod, and take a peek at the fortresses and religious buildings.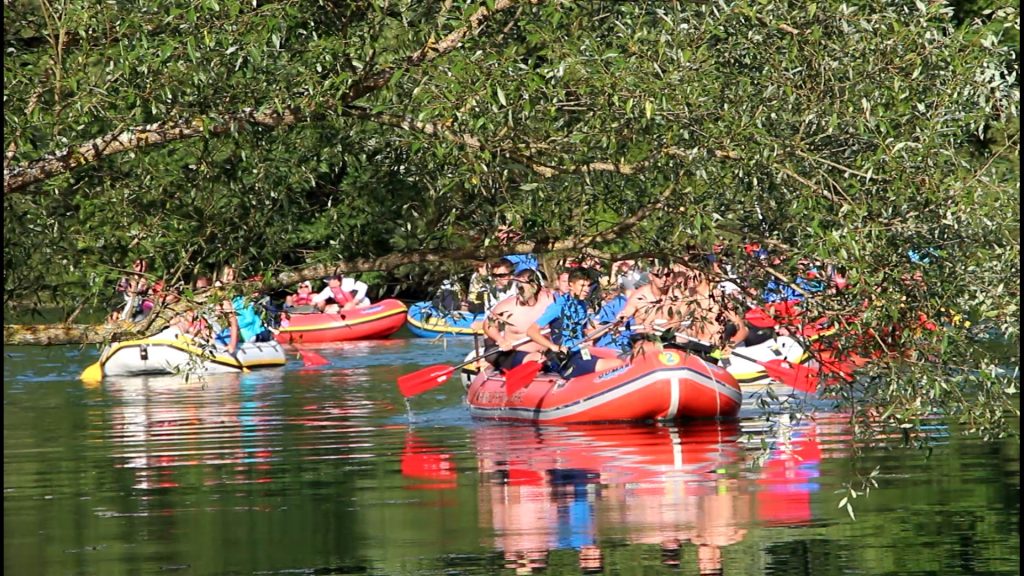 In this fairy-like natural landscape, is organised a traditional recreational sports event representing the greatest adventure in our country. This year too, the popular Una Regatta event will offer a rich programme enriching participants' lives with unforgettable experience. That is why it is no surprise that many of them make their booking several months in advance.
Participation fee costs only 40 BAM, but participants who do not intend to sail and participate in the entire Una Regatta can choose to sail by stages. The prices are as follows: the Martin Brod – Štrbački buk and the Bihać – Bosanska Krupa stage cost 15 BAM, whereas the Štrbački buk – Bihać stage costs 20,00 BAM.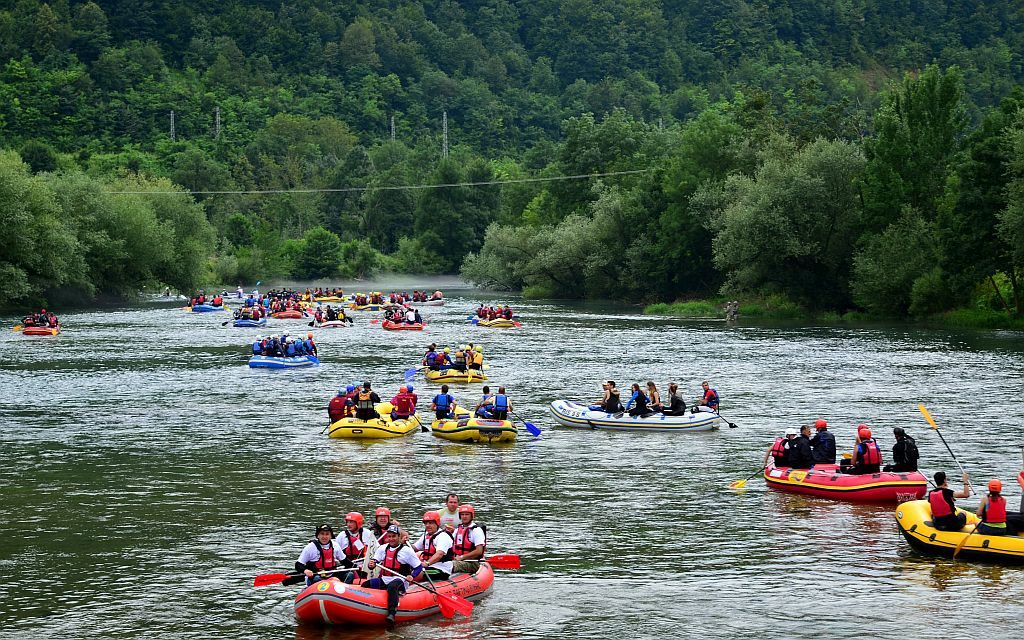 Participation fee covers camping space, entrance fees to the "Una" National Park visitor zones, participants' insurance by an authorised insurance agency, experienced kayakers and divers who will ensure the safety of participants, fire brigade and medical services as well as tickets for a pop-rock band concert for the participation fee for the entire regatta.
Participants will also be provided with a meal and treated to various sport activities and entertainment programme organised in all the camps.
Additional selection of food and beverages will be available for purchase within the camps.
Those interested in participating in this year's Una Regatta with their own vessels, equipment and licenced skipper can contact the organiser and take part in this event.  Participants who do not have a rafting boat or some other appropriate vessel, licensed skipper, and basic safety equipment, i.e. helmets, life jackets and paddles can contact the agencies registered for organising sports activities on the waters "Una" National Park.
Also, those who wish to find accommodation along the river will be able to do so. More information is available on the official website of the "Una" National Park: www.nationalpark-una.ba.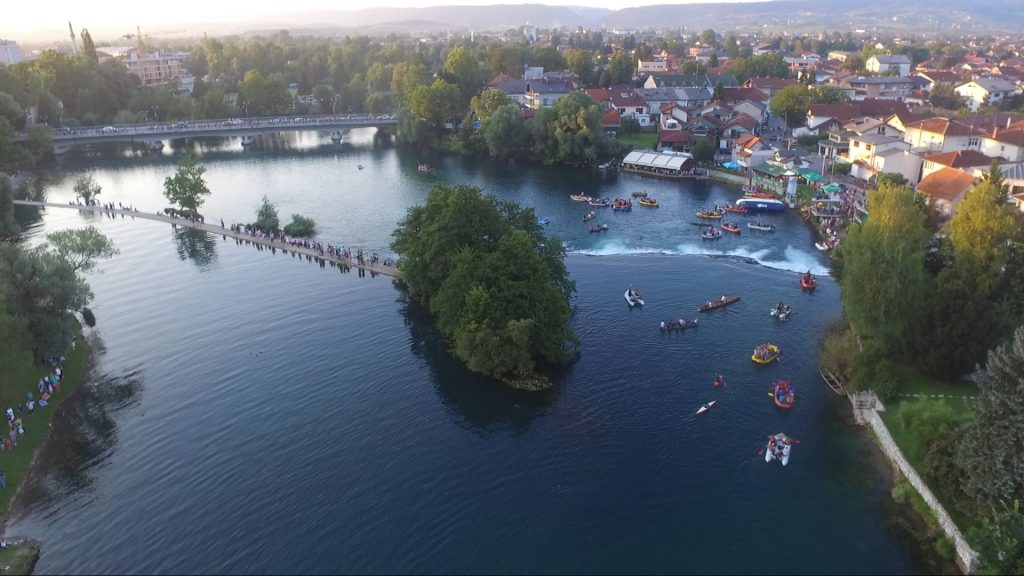 Programme
Day 1, 26 July 2017
14:00-19:00 – gathering of the participants in the camp/picnic area Lučica in Martin Brod
20:30 – official opening of the 45th International Una Regatta and the beginning of the entertainment programme
Day 2, 27 July 2017
09:00 – start of the Una Regatta
11:30-12:00 – arrival to Kulen Vakuf
12:00-14:30 – lunch break, refreshments and relaxation
15:00 – resuming the journey towards Štrbački buk
18:30 – arrival of participants to the campsite at the Štrbački buk visitor zone
20:00 – entertainment programme in the camp
Day 3, 28 July 2017
09:00-09:30 – departure of the regatta from Štrbački buk
12:30-13:00 – arrival to Račić
13:00-15:00 – lunch break, refreshments and relaxation
16:00 –  resuming the journey towards Bihać
18:30 – 19:00 arrival to Bihać (Gradska otoka camp)
20:00 – pop-rock concert at the NK "Jedinstvo" stadium in Bihać
Day 4, 29 July 2017
10:00 – departure of the Una Regatta toward Bosanskoj Krupi
12:00-14:00 – lunch break, refreshments and relaxation at TRC "Sedra"
14:00 – resuming the journey towards Bosanska Krupa
18:00-19:00 – arrival to Bosanska Krupa ("Male Ade" camp)
21:00 – official closing of the regatta
21:30 – entertainment programme
Una National Park
Bosanska 1, 77 000 Bihać
Office: +387 37 221 528
Web: www.nationalpark-una.ba