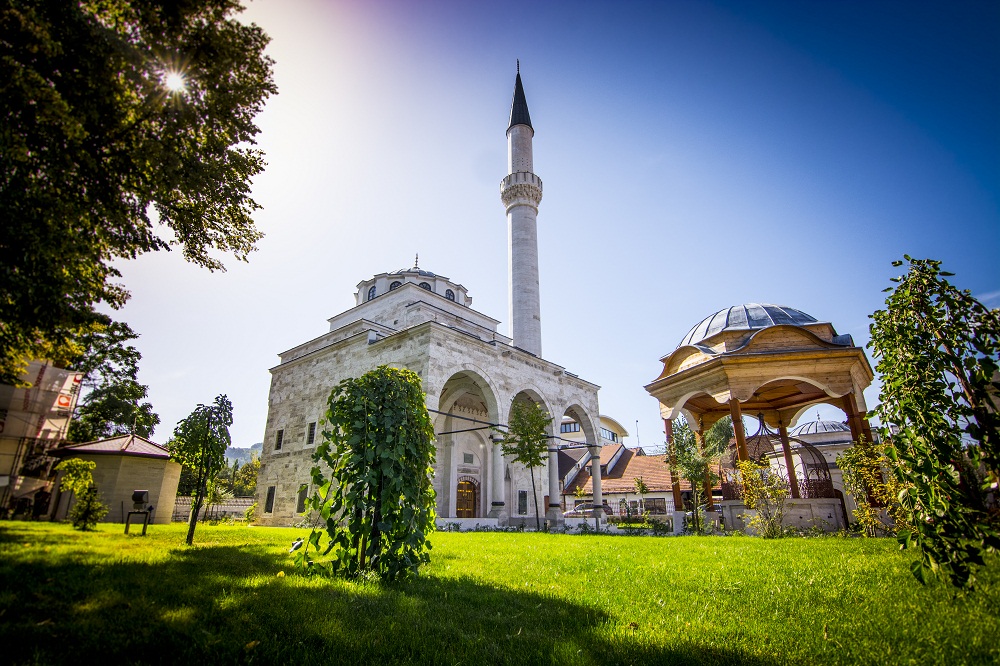 Banja Luka: Ferhat-Pasha's Mosque
Ferhat-Pasha's Mosque, commonly referred to as "Ferhadija", was built in 1579, in classic Ottoman style. Its architect remains unknown, though some written records credit a student of the famous Ottoman architect Mimar Sinan for its creation. 
FEEL THE FLAVOUR OF THE PAST
The mosque is situated in the part of Banja Luka known as "Donji Šeher". Its construction was funded by the Bosnian Beylerbey Ferhat-Pasha Sokolović, member of the famous Sokolović family native to Rudo. Ferhadija was declared the monument of cultural heritage of BiH in 1950 and was also inscribed on the UNESCO's list of the protected cultural heritage of the world.
Unfortunately, during the turmoil brought by the war, the mosque was destroyed. After its reconstruction, which cost over 10 million KM, it opened for public again on 7 May of this year. The news of its reconstruction was broadcast by some of the most influential news outlets in the world.
The reconstructed mosque is identical to the original structure, with 65% of the original material used. A team of artists who reproduced the original calligraphy artwork worked for over a year to bring the destroyed ornaments back to life.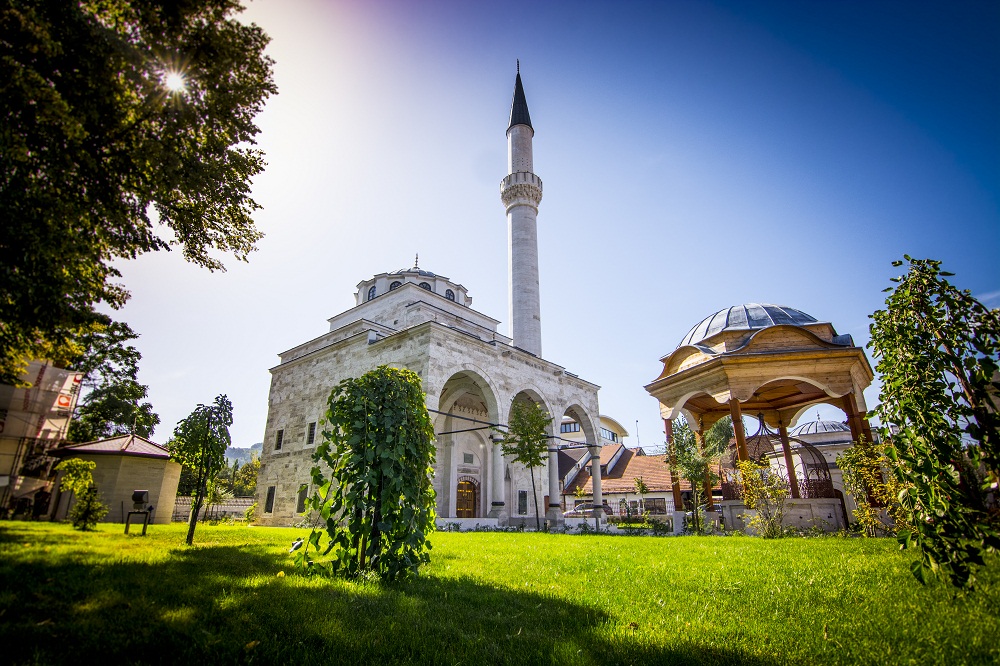 Just like the original structure, the reconstructed mosque complex includes three mausoleums, the Ferhat-Pasha Mausoleum, the Mausoleum of his granddaughter Safikaduna and the Mausoleum of his loyal captains. The complex encircled by the wall made of iron and stone, also features a water faucet in the corner, a water fountain and the old cemetery in the courtyard. The only thing missing is the clock tower, which originally stood not far from Ferhadija.
ALL IN ONE
As you enter the courtyard of the magnificent 18 x 14 m building, the first thing you see is a beautifully ornamented water fountain with baldachin. Looking around, your attention will be captured by its 18 m high dome with 43 m high minaret standing on its right side.
The inside of the mosque complex includes 10 apartment units available for rent. All tourists can get refreshment in a designated area within the complex.