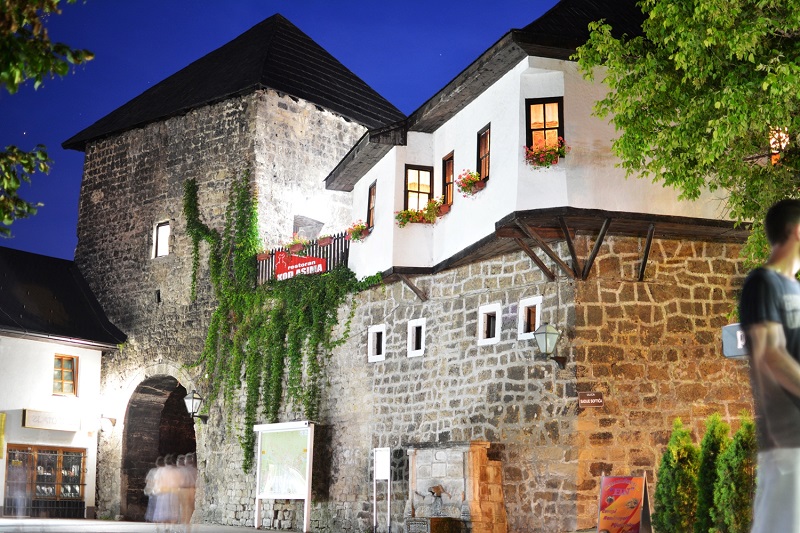 Jajce: Old Bosnian houses
Although old houses in Jajce are similar in shape as other houses in Bosnia, they are distinctive in a way. That distinctive feature of old houses in Jajce is determined by the land where they were build, so they look as if they stand on the top of each other.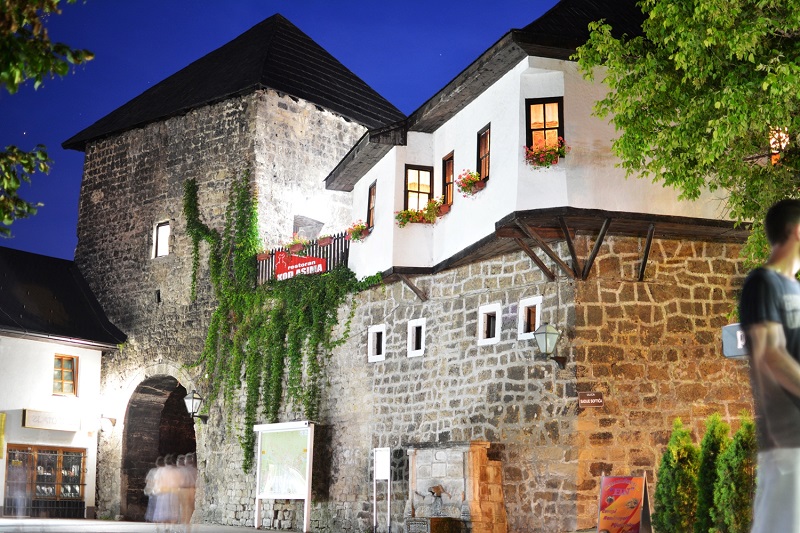 IN ROCKS OR GROUND BUT WITH THE GOOD BASEMENT
Due to the need for arable land, nice garden, the houses were built on the rockiest part of a property. That is the main reason why an old house in Jajce is always partly placed in rocks or in ground, but with the good basement.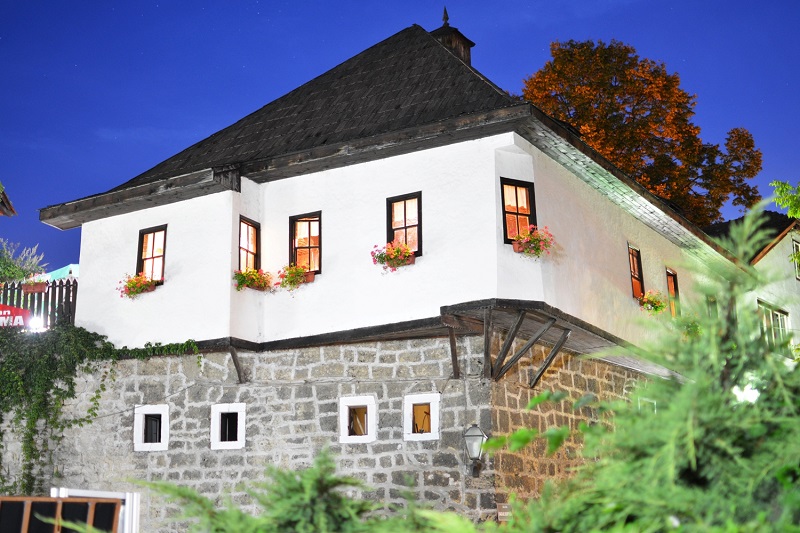 Basements and storerooms served for storage of foodstuffs because they kept the constant temperature of 10 centigrade. They paid special attention on the house positioning, which mustn't have looked in the neighbour's,  all for keeping  good neighbourly relations.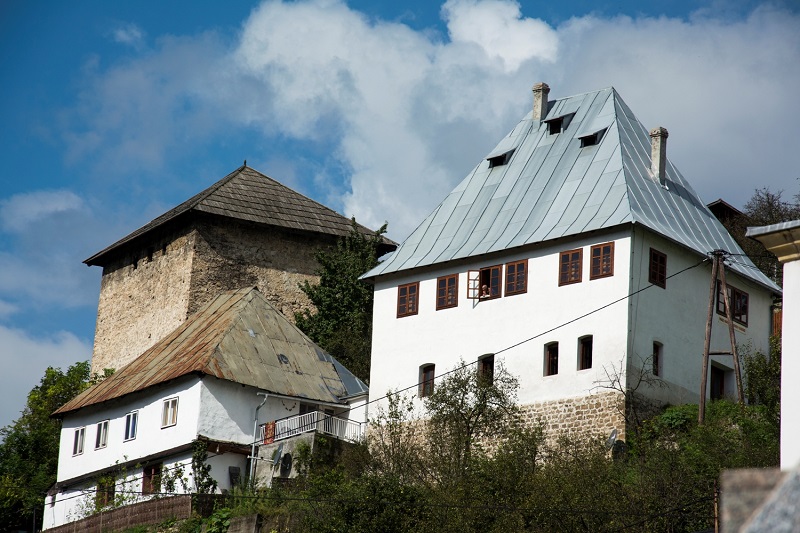 HOUSE ARCHITECTURE
Houses in Jajce were mainly built on two floors. The first floor was always built from the combination of stone and wooden beams, whereas the second was built from the wooden beams and tuff – a type of a porous material produced by microorganisms in Pliva. They used wooden shingles for roofing and later shingles covered with sheet metal as a type of long-lasting material.