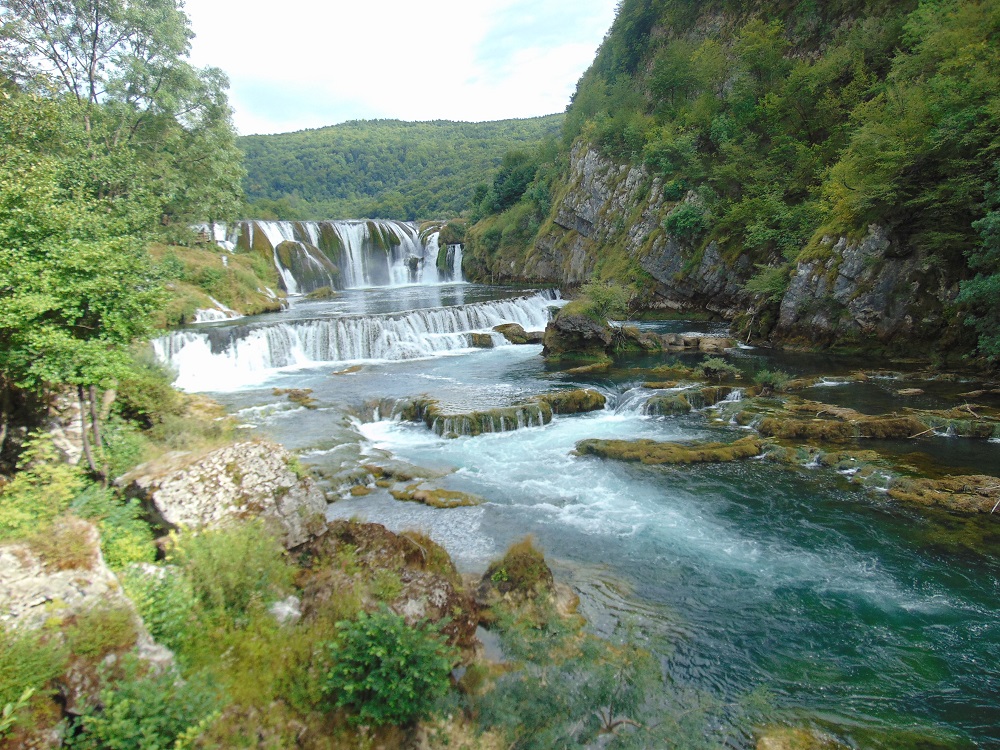 Una National Park: Mesmerising Oasis of Green
The images of Bihać would be incomplete without the lovely Una, the gem of the first national park in the Federation of Bosnia and Herzegovina, the river which the Romans appropriately named "the only one".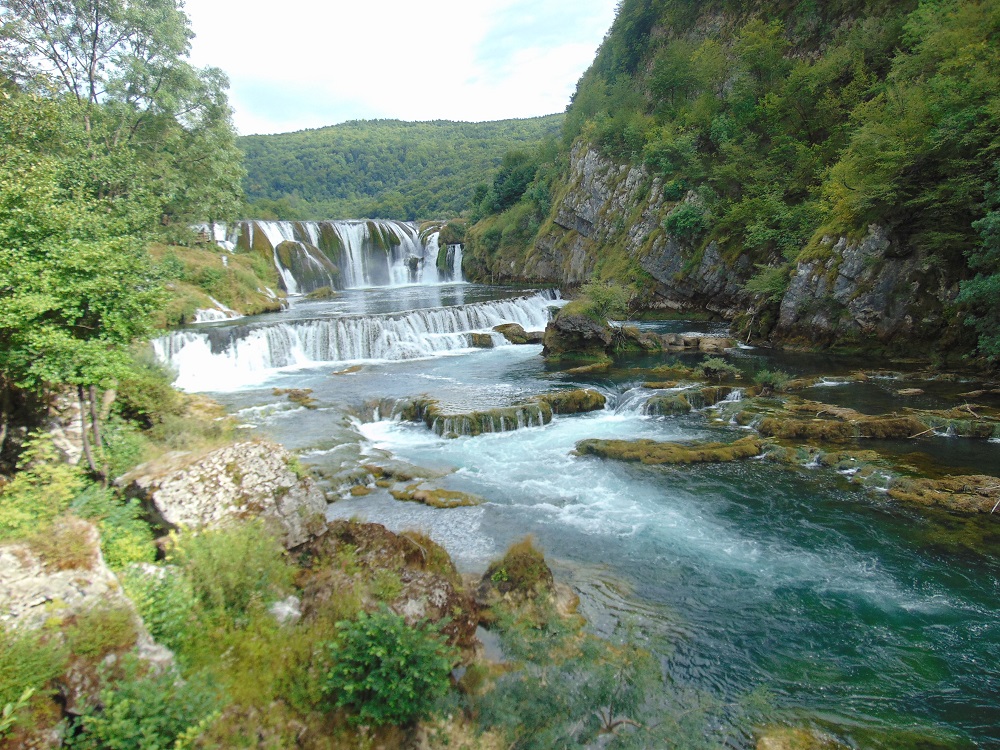 Photos: Furaj.ba
"Una has long and slender legs – its fast tributaries; it has many hands to embrace the beauty. Its whirlpools are like eyes; its waterfalls like eyelashes; weeping willows frame its face in long strands of shiny hair; its sparkling silver fish are like its pearly teeth; water curtains under the waterfalls are its veil; river crabs are its sandals; and tuff is a throne she sits in like a queen", Boško Marjanović, children's environmentalist. 
Over 170 species of plants inhabit the territory of Una National Park, some of which, like Campanile unensis – "unska zvončica", are endemic.  Also endemic are about thirty fish species and a large number of river crabs which made the park their home. Of particular interest is proteus, an aquatic salamander found in Una basin, in the underground waters of Mt. Grmeč.
Magnificent River
With its many waterfalls, cascades and rapids, Una is a real treat for extreme sport lovers who enjoy rafting, kayaking and diving. The green paradise the river flows through is a venue of annual sport and tourism event under the title: "Una Regatta", which gathers many local residents and guests from all over the world who come to enjoy the beauties of this area. Those who prefer solo adrenaline adventures will not be disappointed, since the event is open to kayak lovers, eager to explore and experience on their own the emerald depths of this glorious beauty.

Una Regatta
44th Una Regatta is organised by a public company in charge of the Una National Park. The Regatta will take place this summer, between 28 and 31 July. The entry fee for interested participants is set at the rate of 40 KM. The organisers will provide accommodation in a camp, entry to areas of the National Park open to visitors, insurance for all accredited participants, engagement of experienced skippers, kayakers and divers who will ensure safety and three meals per day for all Regatta participants. In addition, locations of natural riverside beaches of Piskar and Ćelije will be made available to those who prefer to spend their time enjoying swimming in crystal clear waters of this secluded natural oasis.
Rafting down the Una rapids, the visitors will have an opportunity to experience first-hand exquisite beauties of this part of Krajina, and enjoy one of the most beautiful and the most attractive parts of the river, namely the beautiful waterfall of Martin Brod, second only to the magnificent Štrbački Buk, a 24.5 m high waterfall, the crown jewel of this beautiful Bosnian river.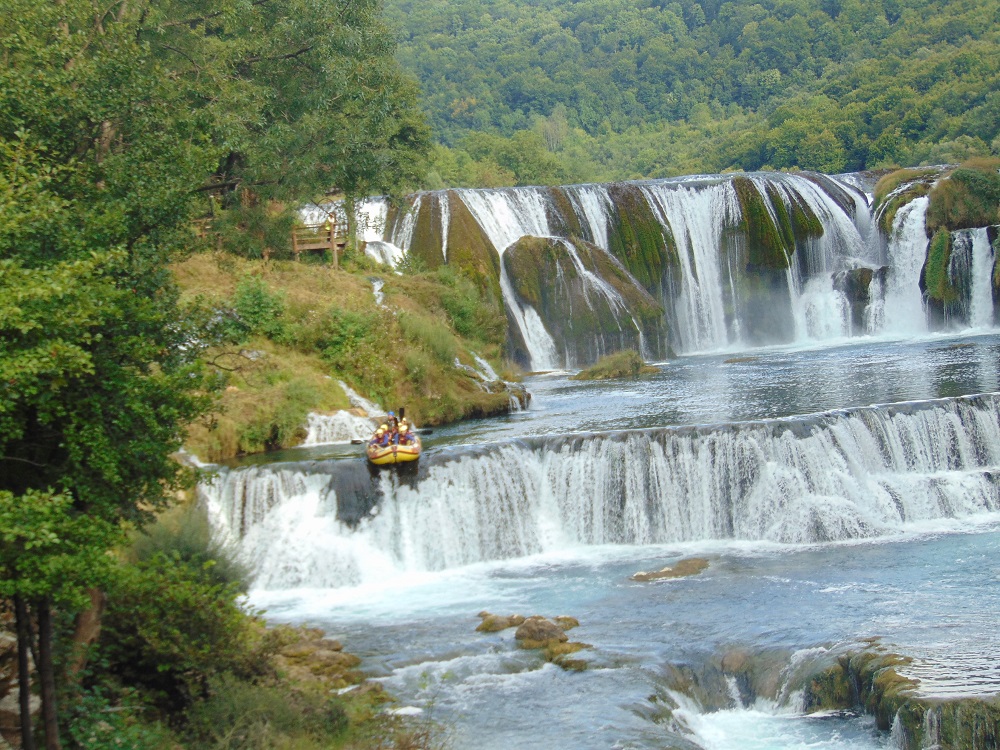 ŠTRBAČKI BUK
Štrbački Buk, one of the most frequently visited locations within the Una National Park is situated in the immediate vicinity of the state border between Bosnia and Herzegovina and Croatia. It was created as a result of tectonic movement of the terrain and age-long sedimentation of tuff deposits. This breath-taking natural phenomenon consists of several natural waterfalls stacked one after another, creating the image of incredibly lavish beauty.
Štrbački Buk also happens to be the highest and the most spectacular waterfall of the National Park. Attractive walkway with wooden steps and handrails enables easy access to curious visitors. Several lookout posts, distributed along the trail, offer magnificent view of the waterfall and the surrounding area.
Also worth seeing are several old grain mills, sure to capture visitors' attention. Potočak Mill, particularly popular among the local residents, operates using water power. Each mill includes a wooden cottage, standing above water supported by wooden pillars or stone walls, with water rushing below, making a loud gushing noise as it pushes the wooden wheel into soothing circular motion. It is a well-known fact that bakery products made of traditionally made flour not only taste better but also contain more health-benefiting nutrients.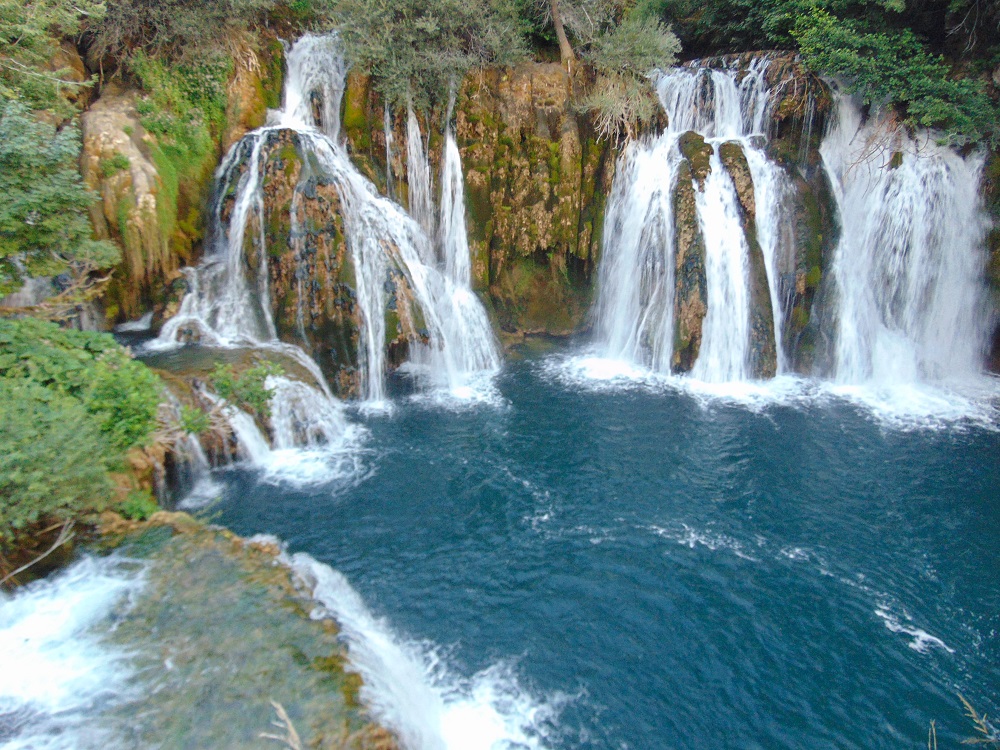 MARTIN BROD
Martin Brod, known for ages for its famous grain watermills, is a small village, about 50 km south of Bihać towards Drvar. It is nested at the opening of two magnificent canyons, right where the Unac river joins the glorious Una.
24 km up the stream from Strbački Buk, in the direction of Kulen Vakuf, is the place where the famous Martin Brod waterfalls, the largest collection of waterfalls on the river Una, occupying the length of a total of 800 meters, complete the calming natural scenery, kept in fond memories by everyone lucky enough to experience it in person.
Milančev Buk waterfall is one of the most spectacular waterfalls of Martin Brod, also the most popular among visitors. The entire complex of Martin Brod waterfalls is about 54 m high, with the flow rate of amazing 63 cubic meters of water per second. This amazing place features a host of other waterfalls, pools and cascades, which makes it one of the most beautiful and most attractive parts of the river Una and the Una National Park.
Marting Brod has other attractions too. The section of the settlement called Gornje Selo features a natural environment-friendly washing machine called "bučnica", believed to be over 300 years old. Believe it or not, Bučnica has seven speeds and it effectively cleans the laundry without any washing agents, due to high concentration of pure and oxygenated water, which creates a centrifuge effect inside the barrel with small holes evenly distributed on its surface.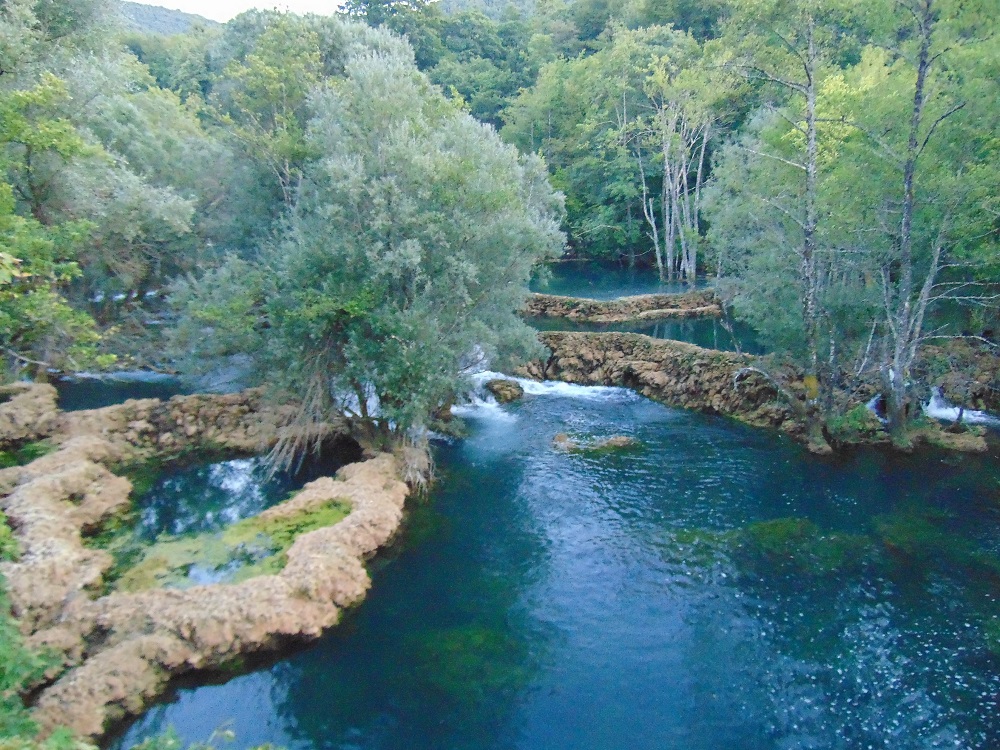 Incredible variety and abundance of fresh-water fish species attracts many fishermen from all over the world who come here eager to enjoy a fly fishing adventure of their lifetime. In this section, the river Unac is about 30 m wide and between 0.5 and 4 m deep. The river is a home to many trophy winning trout specimens ranging between 2 to 6 kilos, although its many whirlpools are the natural habitat of even larger specimens (often weighing over 10 kilos). In addition to trout, fine grayling specimens can be easily found here as well.
Una National Park, the river Una at the location of Kulen Vakuf and the river Unac at the location of Martin Brod are well known fly fishing locations, popular across the region. They often serve as venues of popular fly fishing contests.