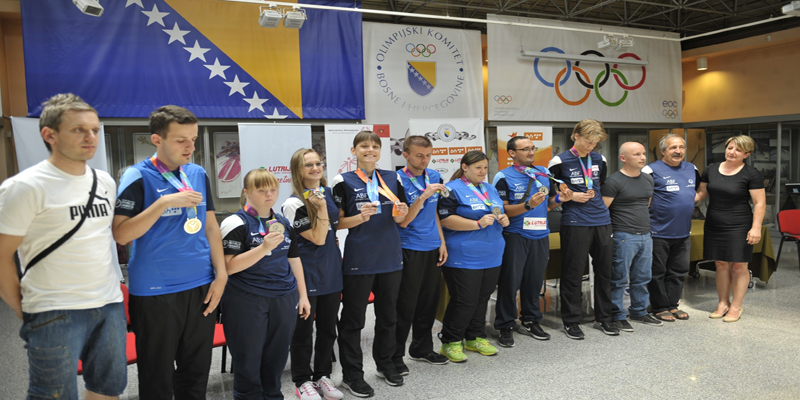 10 Medals for B&H Athletes at the Special Olympics World Games
The competitors at the Special Olympics World Games won three gold, two silver, and five bronze medals by competing in athletics, table tennis, women's football and long jump.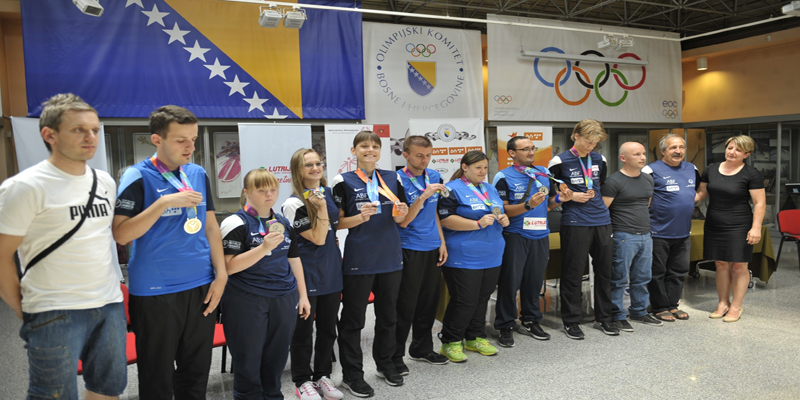 At the Special Olympics World Games in Abu Dhabi (United Arab Emirates), where over 7000 competitors from 190 countries participated, the B&H representatives of the Special Olympics won ten medals for four sports.
The gold medals went to: Hasan Sejdinović for the 200-meter sprint, Snežana Džida for the 400 m athletics, and the B&H Inclusive Football Team.
The silver medals were won by table tennis players Irfan Kulić and Milada Elez, and the bronze went to Hiba Sultanović – 200 m athletics, Njegoš Mihajlović – 400 m athletics, Snežana Džida athletics – long jump, Ena Čatović – swimming 25 m breaststroke and Milada Elez – table tennis.
The director of the B&H Special Olympics, Kada Delić, emphasized that this was the most successful competition for athletes with disabilities from B&H.
– The ten medals are an indicator of great work and dedication, when it comes to the athletes and trainers and everyone else involved in this project – said Delić and emphasized that the most progress in the last ten years in the region has been made by the Special Olympics in B&H, and that the program of inclusion, which has been implemented in primary and secondary schools in B&H has been recognized as a good model in other countries as well.
Apart from the competitive part, as part of the games, the Global Youth Leadership Summit and program were held, where participants presented their projects, ideas and visions.
The hosts of one of the most successful and best organized Special Olympics in the United Arab Emirates announced that a new foundation would be formed with the purpose of promoting sports for people with disabilities.