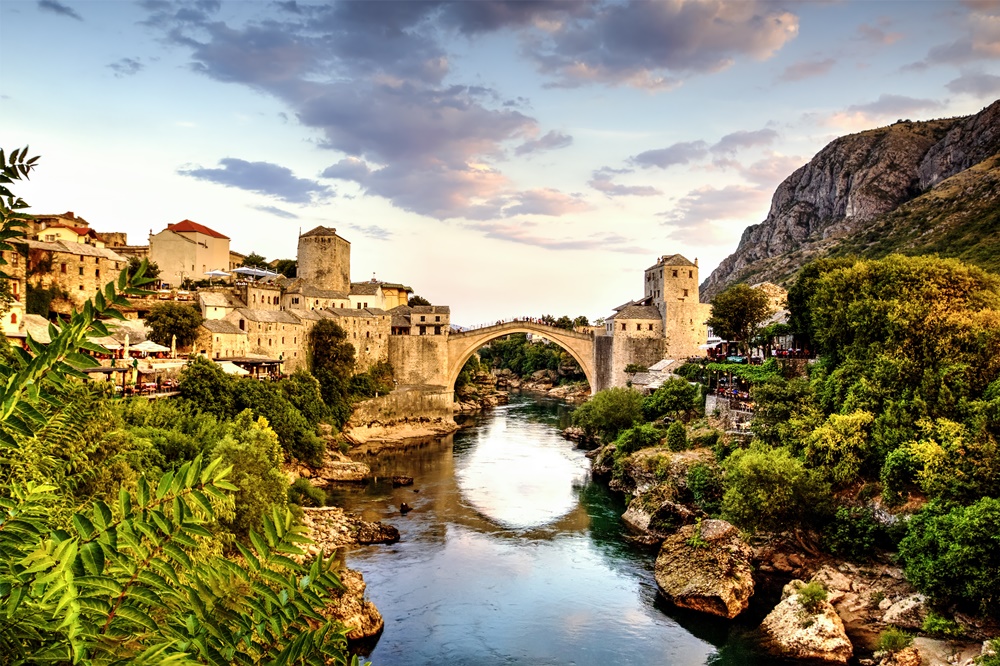 10 reasons to visit Mostar
One of the most charming cities in B&H will thrill you with a rich offer and many attractions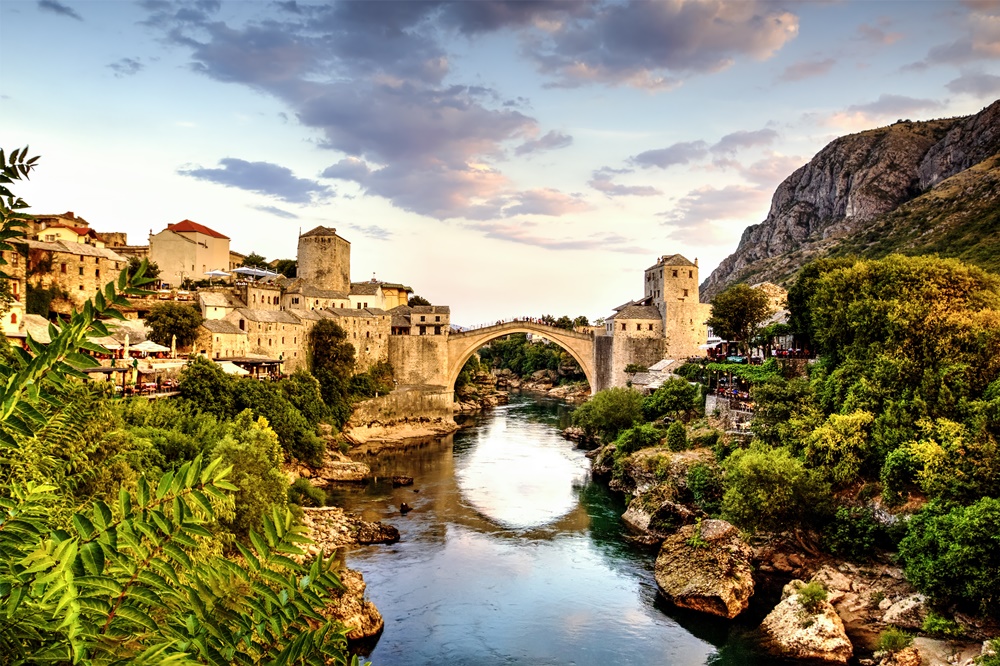 Old Bridge
When you step onto this stone masterpiece, use the opportunity to feel the spirit of one of the most valuable cultural and historical monuments in the world, which is the symbol and soul of Mostar, and B&H in general. Stretching out above the beautiful Neretva River, the Old Bridge tells you of its destruction and restoration, and as such reveals historical details of this city. Situated at a location from which there is a magical view of the city and the famous Koski Mehmed Pasha Mosque, it will inspire you to take the prettiest photos! If you get lucky, maybe one of the famous Mostar jumpers will do a jump into the blue-green Neretva, just for you!
One of the most romantic cities in the world
If you are planning a trip with your loved one, forget about destinations like Paris or Venice. The charming Mostar is recommended by American "Matador Network", which listed it as one of the most romantic cities in the world, and represented it as an excellent destination for "lovebirds". If you are not in love, do not worry. You will fall in love with this city!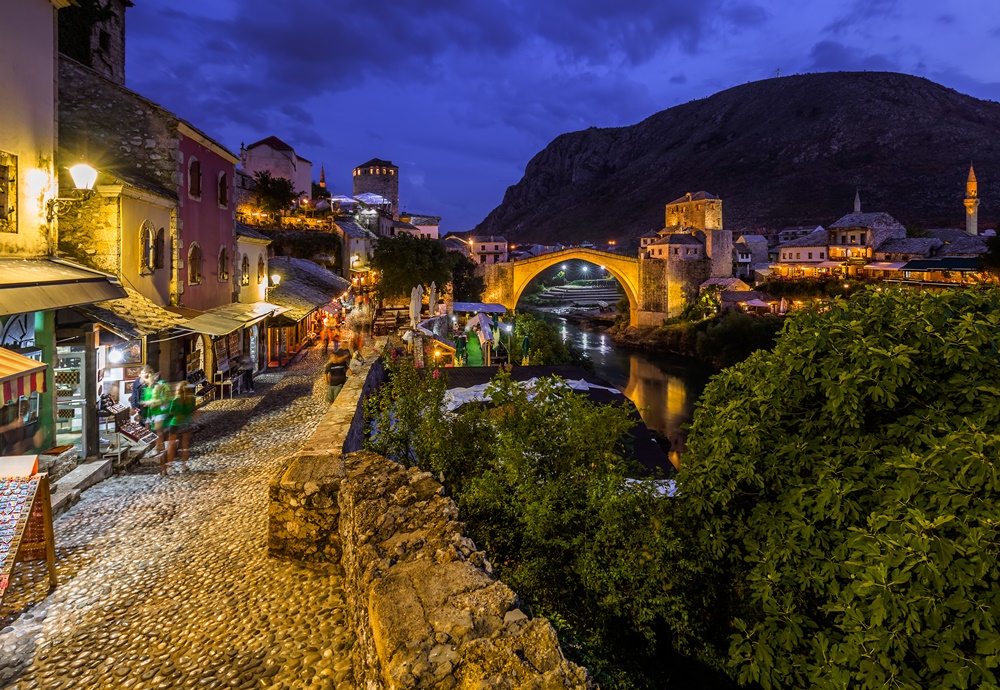 Old Town
You will get a whiff of old times during a walk along the cobblestone across the old part of town, which originates from the time of Turkish rule. With its interesting bazaar and Turkish houses, this has always been one of the main attractions of Mostar, and along with the Old Bridge, it is on UNESCO's cultural heritage list. The Old Town is irresistibly charming with its hardworking coppersmiths and craftsmen, as well as several exceptional antique shops. You can buy the prettiest souvenirs in the city on the Neretva River exactly in this part of Mostar.
The warmest city in B&H
If you head towards the south during summer, do not forget that this is the warmest city in B&H. Prepare your towels and swimming costumes, as the Mostar heat will force you to cool off at the City pool or even in the Neretva! You can continue on from the scorching cobblestone to Boračko or Jablaničko Lake, and you will not go wrong if you decide to enjoy the waterfalls of Koćuša and Kravice. For all those who are bursting with energy and craving adrenaline, but also those wanting relaxation and to be at one with nature, the canoe safari on Trebižat River or rafting on the Neretva is ideal.
Coffee with the prettiest view
The sun, a light breeze and coffee with a view of the Old Bridge, and all this with the murmur of the Neretva… You must experience this in Mostar! If you desire something different, we suggest taking a walk along Mostar, and picking a place of your choice from the rich offer of cafes, or simply give in to the charms of nature and settle on the shore under the Old Bridge…
Gourmet paradise
Food lovers will have the opportunity to enjoy a diverse offer, as Mostar is a city that satisfies all tastes! Apart from traditional dishes, in Mostar you will try the tastiest dishes when it comes to Mediterranean cuisine, as well as other world cuisines. Restaurateurs think of everything, so vegetarians and vegans will be able to find something for themselves. Do not leave Mostar, without spoiling your taste buds and sense of smell with smokvara – a traditional Herzegovinian sweet delicacy!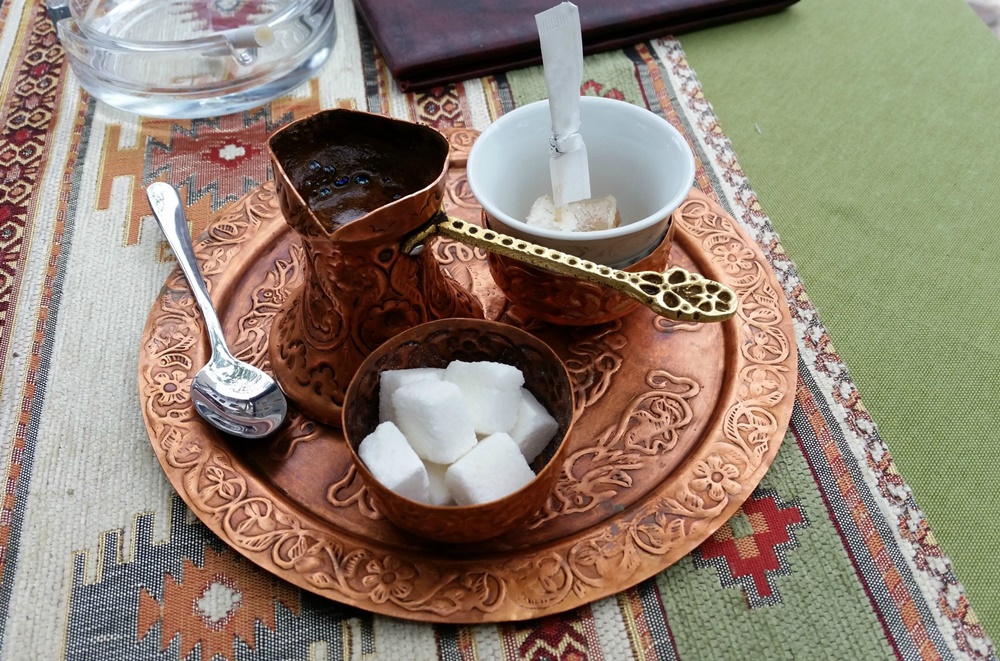 Places of worship
Tourists love our country particularly because of the religious diversity and many places of worship that they can visit, and this city is no exception. The place where the adhan (Islamic call for prayer) and church bells intertwine – this is Mostar. This is where some of the oldest buildings in this region are located, such as Saborna crkva (Saborna Church), Sinan Pasha's Mosque and Župna crkva Svetog Petra i Pavla (Franciscan Church of Saint Peter and Saint Paul).
Adrenaline attractions
If you want an amazing view of Mostar and an adrenaline-filled experience of this city, you will like the fact that this is where the longest zip line in B&H is located, connecting the hills of Fortica and Stolac with a 560-meter-long cable, and lovers of speed and sports car racing will be thrilled by "Speed Extreme", a karting arena with an indoor track.
Old Turkish houses
Three Turkish houses – Bišćevića, Muslibegovića and Kajtazova have been standing for hundreds of years and very clearly bear witness to the decadence of Ottoman presence in this region, telling us of age-old culture and tradition from that period. With its interesting stories, unusual architecture, haremluci and selamluci, these houses intrigue tourists and are known as the most visited residential buildings in the region. Their significance is reflected in the fact that Muslibegovića house was pronounced a National Monument of Bosnia and Herzegovina.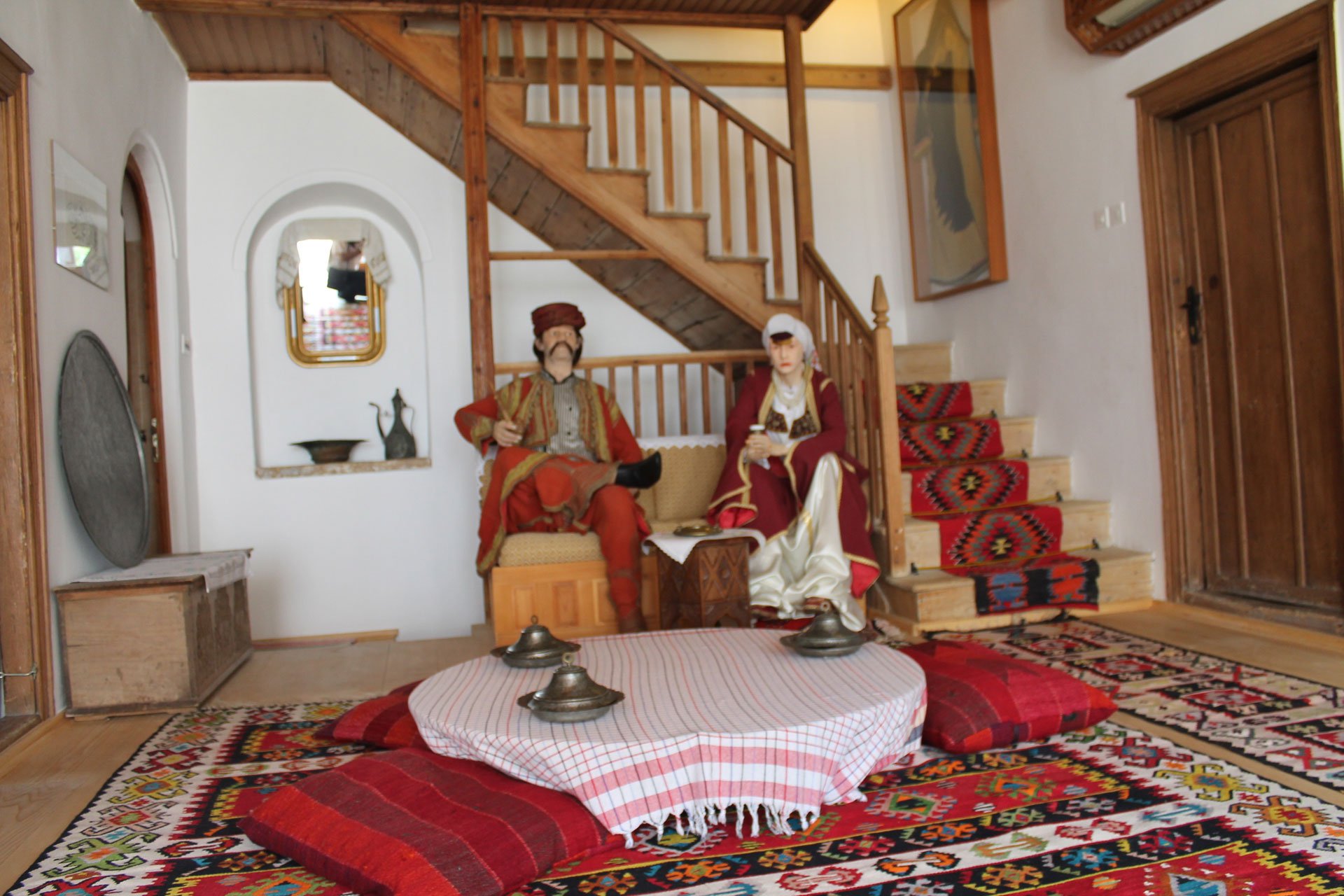 The proximity of other tourist destinations
Herzegovina is rich in natural resources, offering all its attractions as if on the palm of its hand. Therefore, you can reach Neum, the only B&H exit towards the sea, very quickly from Mostar, and the rich valley of the delta of Neretva River and the old town of Počitelj. There is also Blagaj nearby, and the spring of Buna River, where there is a dervish tekke which intrigues every visitor. Jablanica, Konjic, Stolac, and Međugorje are also not far…