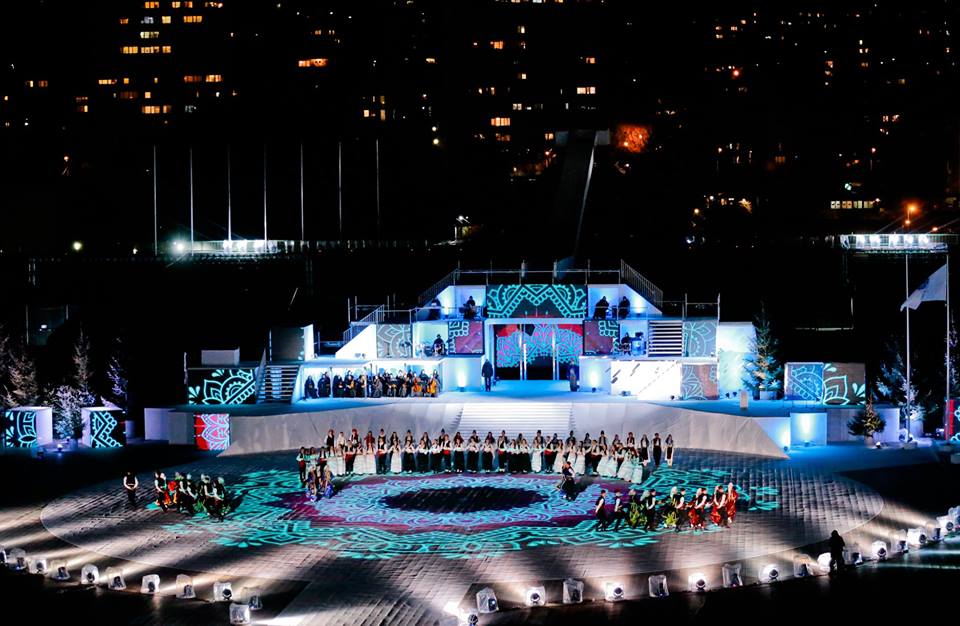 14th European Youth Olympic Winter Festival officially opened in Sarajevo
The 14th European Youth Olympic Winter Festival (EYOF 2019) was officially opened here on Sunday by lighting the Olympic flame by BiH's best athlete Larisa Ceric, Xinhua reports.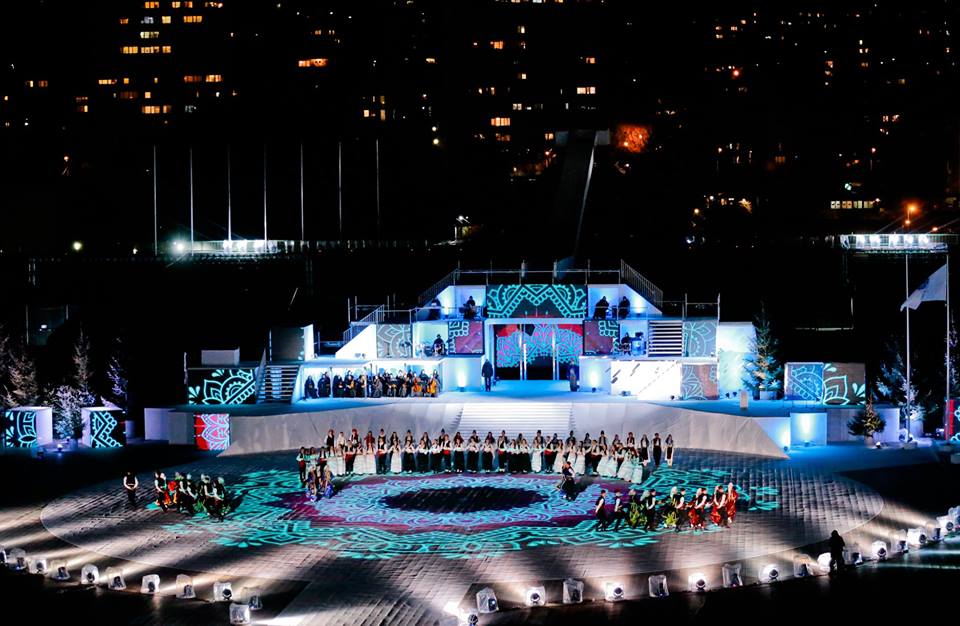 During the opening ceremony in front of 25,000 visitors at "Asim Ferhatovic Hase" stadium, Chairman of Presidency of BiH Milorad Dodik spoke about Olympic spirit, and called on young athletes to compete in a dignified manner.
The ceremony started with the arrival of the symbol of the 1984 Winter Olympics-Vucko mascot, after which the BiH's flag was brought to the stadium by the honorary unit of BiH's Armed Forces, followed by the anthem intonation and the parade.
Held under the patronage of the IOC, and the pride of the European Olympic Committees with 25 years of tradition, the EYOF is the first top European multi-sport event aimed at young athletes aged 14 to 18. There is a winter and a summer edition, which take place in two-year cycles, in odd-numbered years. The EYOF belongs to the European Olympic Committees (EOC).
The event takes place under the Olympic flag, and is rich with Olympic traditions: from the burning flame to athletes' and officials' oaths. It is at the EYOF that many of Europe's inspiring sports stars of tomorrow take their first steps on the international stage. And while some may enjoy EYOF as a stepping-stone to Olympic greatness, all who participate take home friendships and experiences to last a lifetime.
Approximately 3,600 young people and their officials take part in the summer festivals, while there are around 1,600 participants at the winter editions.
The EYOF symbolically unites the youth of Europe in one Athletes' Village. It is a gateway to the Olympic Games, with many medallists having gone on to win medals at an Olympic Games, and gives top young athletes a first taste of what an Olympic event is like, at the same time encouraging more youngsters to practice sport and lead a healthy lifestyle.