The peace, quiet and mystery of the vast expanses below the surface of seawater, and the sudden interactions with marine species drew Adnan Drnda, an architect by profession, to get into underwater photography.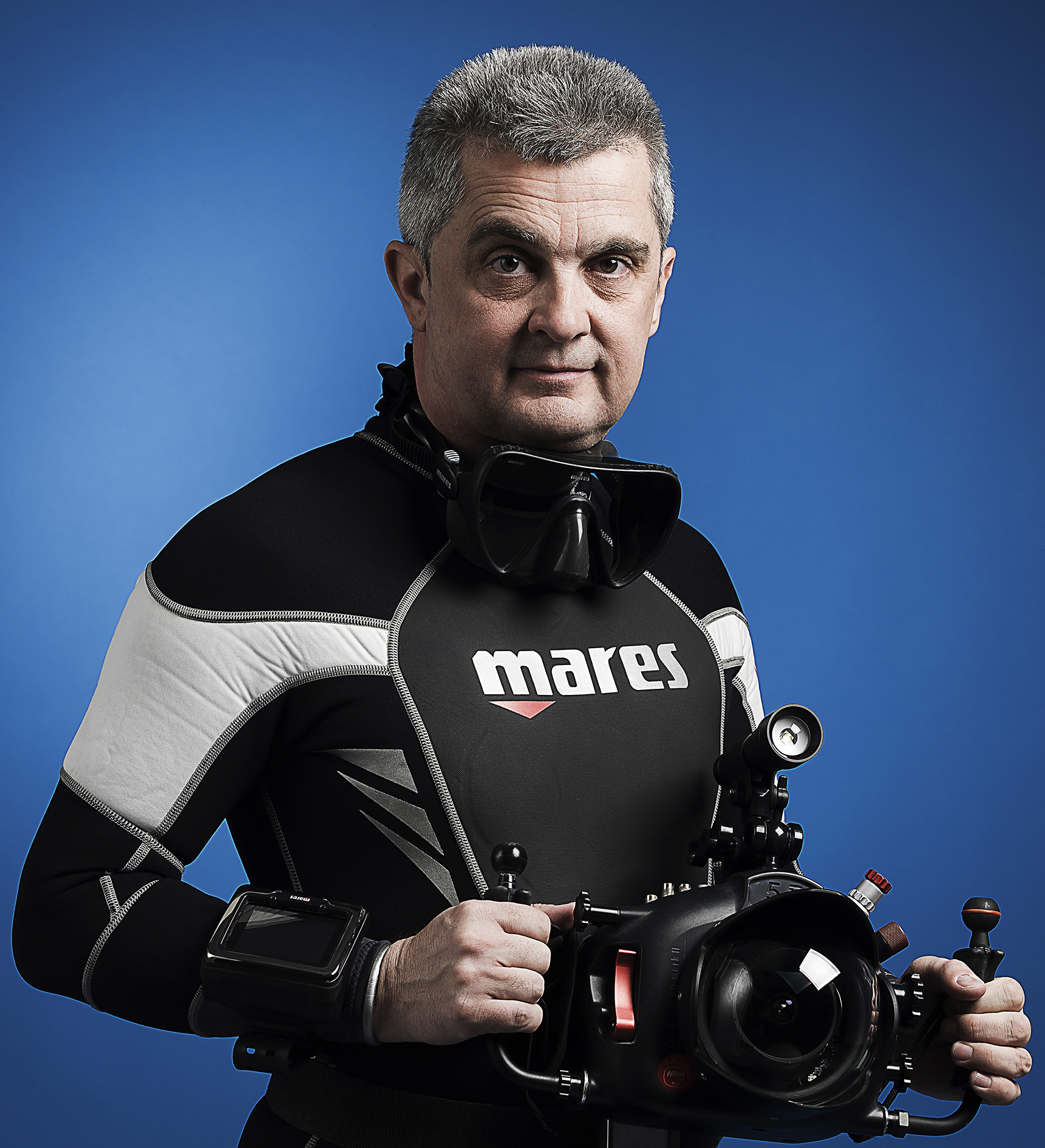 Written by: Semra Hodžić
Two Loves Combined
He has been free diving from an early age, but he got into the photography world more seriously when he was a student—that is when he became obsessed with taking pictures of architectural shapes and compositions. Since he is a great lover of hiking and being in touch with the wild natural world, soon enough he put architectural photography aside to focus on landscape photography. In 2008, he began actively SCUBA diving (diving using self-contained underwater breathing apparatus), and then decided to combine his two great loves: scuba diving and photography. He believes that divers, and particularly underwater photographers, are privileged as they get to enjoy the 71% of the Earth's surface which is made up by oceans and seas. At the same time, they are the best advocates for the protection of oceans and water in general.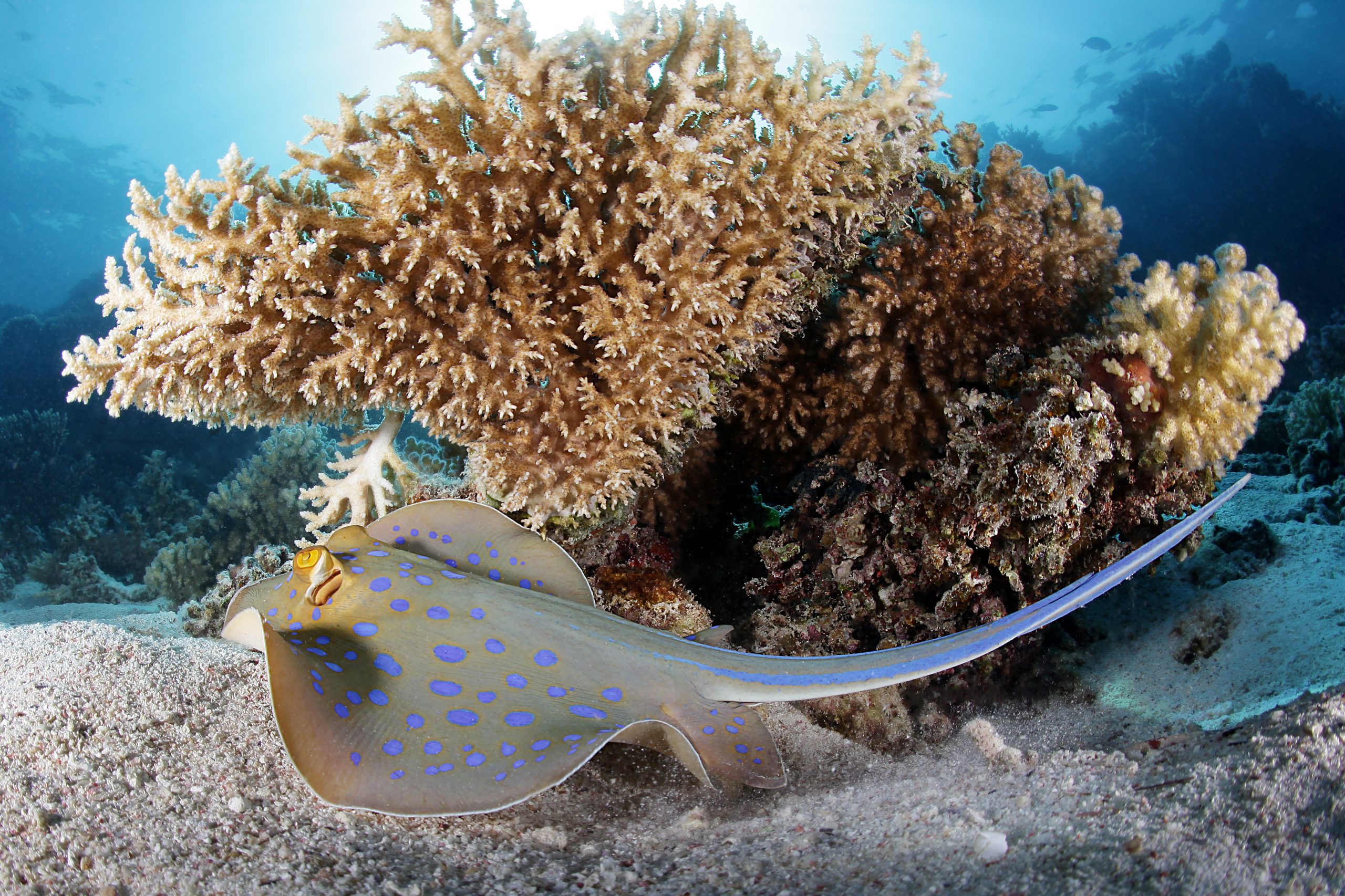 "We bring out to the surface our pictures and memories, and we leave under water the air bubbles we've exhaled"
Excited to Explore a New World
When he is diving at new, unexplored diving sites, such as intact caves, glacial lakes, and underwater shipwrecks, he always feels a strong rush of adrenaline and excitement because he is exploring a new, unknown world. When revisiting a diving site, Adnan likes to see his old mates again: octopuses, murines, and colourful gorgonians. He observes if there are any changes at the site in comparison with his previous visits and tries to establish if the habitat is disturbed and threatened due to human activity. Even when he is diving at the sites he has already been to, each dive is a new experience for him, an unexpected encounter with marine animals, a journey to the underwater world of peaceful silence. By virtue of long-standing experience, he is able to make the best out of the ambient lighting available and produce well-composed images. He says that you need to overcome technical challenges to create clear, sharp, well-focused, well-lit images featuring an interesting topic and model. To create stunning underwater images, you also need to capture an encounter with sea life, find a fresh angle to shoot from, or find a unique, previously unseen composition.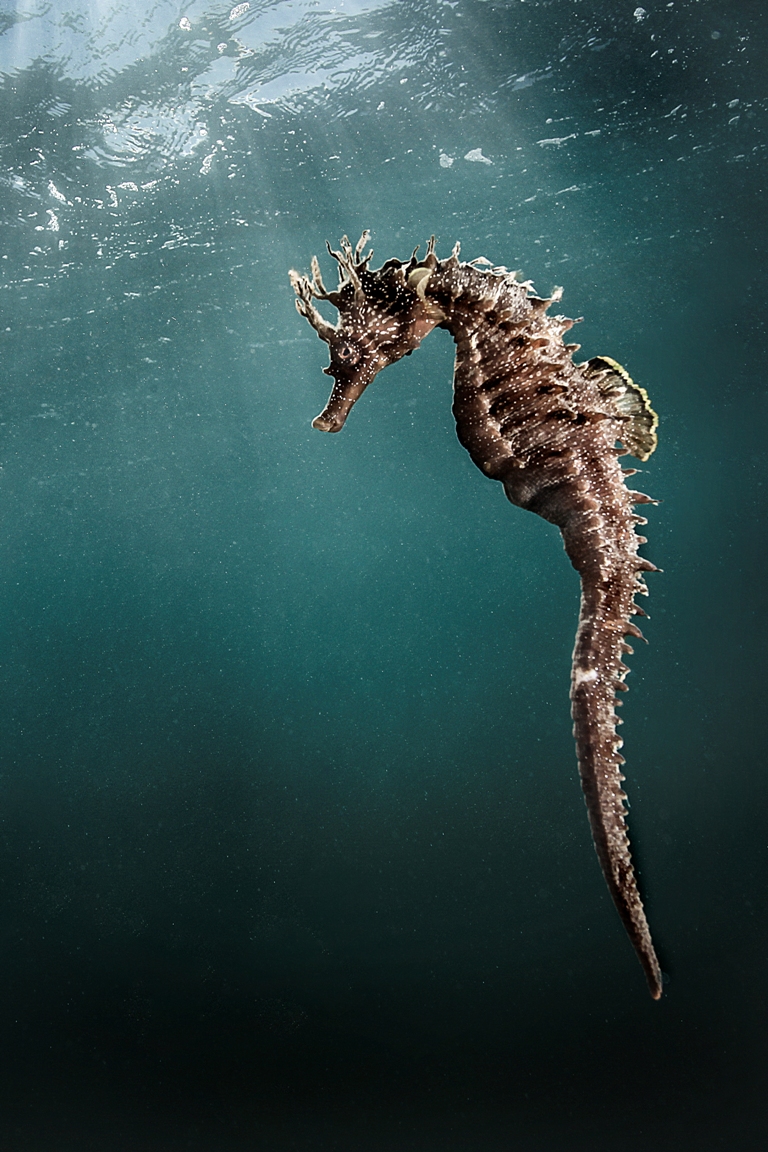 B&H Underwater Photography Champion
Adnan is one of the founders and president of the Sarajevo-based SCUBA Sarajevo Diving Club. The categories and licences he has obtained thus far include the SSI Dive Master certificate, more than 30 scuba instructor specialty licences, CMAS I* scuba instructor, and the HSA licence allowing him to train scuba divers with disabilities. At the beginning of his career, Adnan participated in a large number of underwater photography competitions. He was Bosnia and Herzegovina's underwater champion from 2014 to 2018. He is very fond of the awards he was granted in Rovinj, Pag, Zagreb, and Belgrade. He exhibited his work in Sarajevo, Belgrade, Zagreb, Rovinj, Pula, and Bruxelles. In 2017, together with Samir Solaković A was a member of the Bosnian-Herzegovinian national team at the 2nd CMAS European Championship in Underwater Videography. Held in Herradura, Spain, it was the first time BiH participated in an international competition of this kind. Adnan was named brand ambassador for "Mares", a scuba equipment manufacturer, as well as for "Hugyfot", underwater housings manufacturer, in recognition of his continuing efforts and contribution in promoting scuba diving and underwater photography.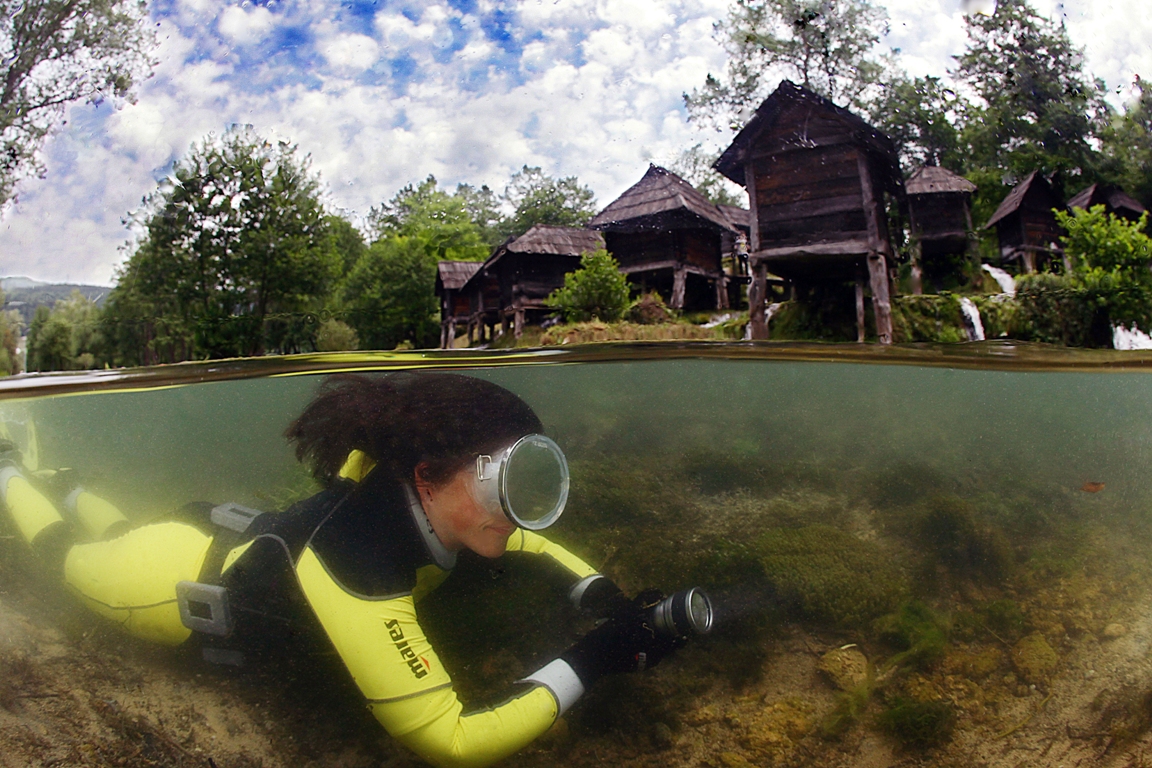 Scuba Diving Safely
Adnan says that scuba diving gear that is available on the market makes this sport extremely safe, on the condition that you follow the rules and that you do not take any unnecessary risks. Diving alone is an absolute no-no. Respect the sea. Know what you are capable of and your limits. Know your body well. Know marine life well. Always stick to your pre-made dive plan and do not change it while diving. It is important to follow these tips to stay safe while taking underwater photos. Never let yourself get caught up in the moment and take "just one more great shot". Scuba diving safely comes first, and photography comes second. In that order.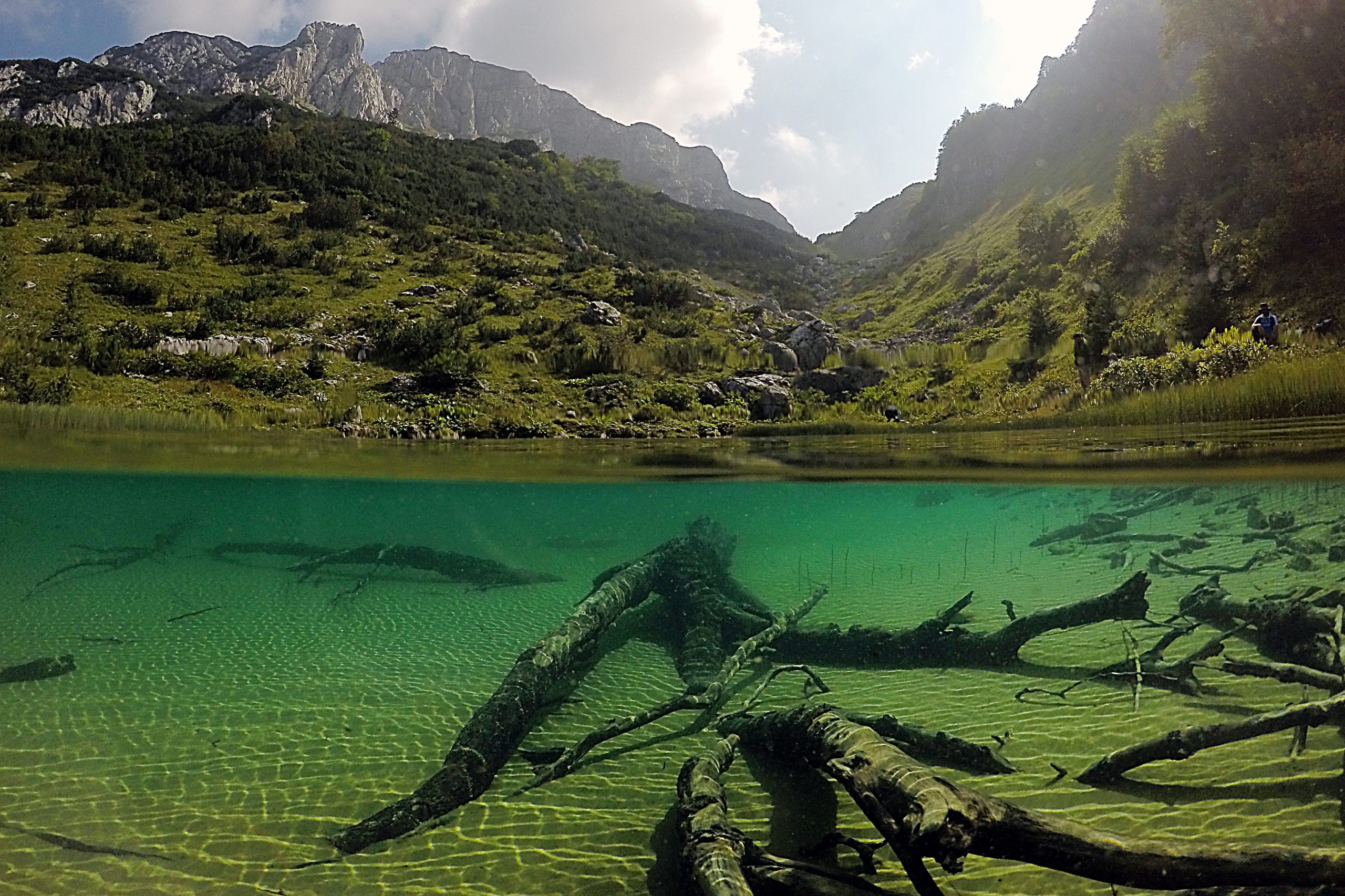 The Most Colourful Scuba Diving Adventures
Adnan divides his diving and underwater photo-taking adventures into several groups and environments, each with its own charms and rules one needs to adjust to, including the choice of diving suit, and scuba gear to use depending on the diving depth, and the selection of underwater photo and video equipment, freshwater and saltwater filters, and underwater camera housings. His favourite diving sites in B&H are the Bay of Neum, Boračko Lake, Prokoško Lake, Small Pliva Lake, the lakes on Mount Treskavica and in the Vjetrenica Cave, whereas his favourite sites in the Mediterranean Sea are Mljet, Vis, Lastovo, Pula, and the Bay of Kotor. The most beautiful and "colourful" aquarium-like diving sites are found in Egypt, in the Red Sea.
Underwater Photography Course
Unlike "on the ground" photography, underwater photography demands a certain skill-set. All the parameters we use for land-based pictures become increasingly difficult to maintain below the surface. Underwater photography requires interdisciplinary know-how, a mix of good diving and balancing ability, knowing how light works below the surface and knowing a lot about marine biology. Underwater Photography Course is one of the most popular training courses at SCUBA Sarajevo Underwater Diving Club. Interest in scuba diving and underwater photography is on the rise.
---
Anyone interested in underwater photography can reach out to the SCUBA Sarajevo Underwater Diving Club at kvsscuba@gmail.com or www.facebook.com/scubasarajevo/, sign up for an underwater photography course and start exploring the world of silence.
---
Adnan is currently recording several films as an underwater videographer: a film about the sunken Second World War ships in the River Danube, films about Plitvička Lakes and glacial lakes in Mount Treskavica, the "For the First Time" series on scuba diving and scuba diving training, and he also plans to go on an expedition and shoot a film on Trnovačko Lake. He regularly reports on the news and writes travelogues for "SCUBAlife", a Croatian scuba diving magazine.