Banja Luka has wide and diverse gastronomic offers so it is almost impossible to write about all restaurants that you should visit. For the start, we recommend you a few restaurants where you will surely come back again every time you stay in the city on the River Vrbas
Autor: Daha Gajic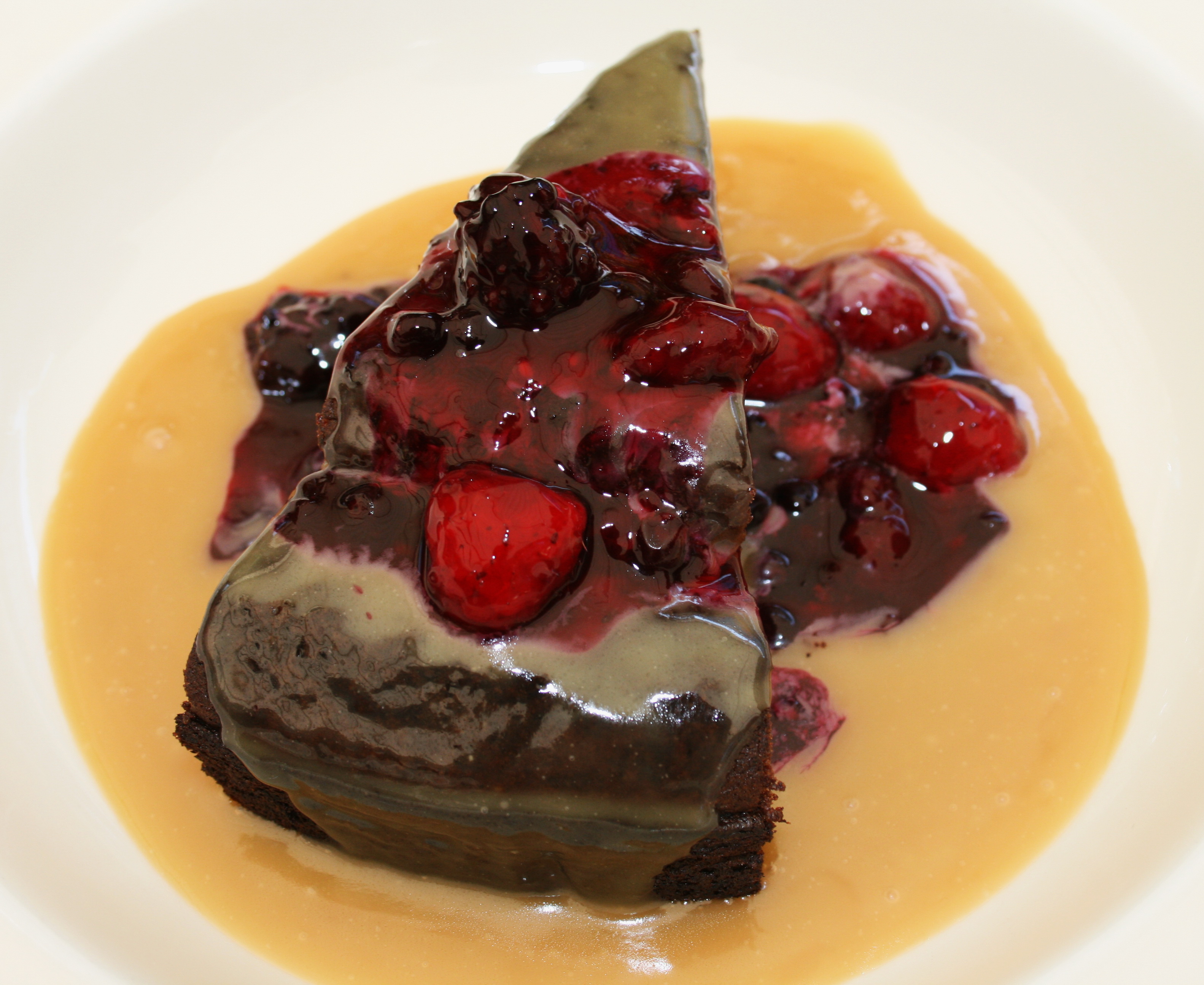 Mala stanica –  Photo: Daha Gajić
Where to go for breakfast
Lounge bar IN– located in the city centre, with beautiful environment, marvellous garden, very polite stuff and delicious food makes it the right choice to start your day. Best tortillas in the city. Luxurious and new restaurant DOM is nearby and it definitely deserves to be visited. On the 14th floor of the Business space Integra, is elegant and exclusive Restaurant and Lounge bar Integra. The interior, equipped with furniture in style of biedermeier and terraces which gives you magnificent view at the city, is just one of numerous reasons to visit this restaurant. It is perfect for fist morning coffee and breakfast.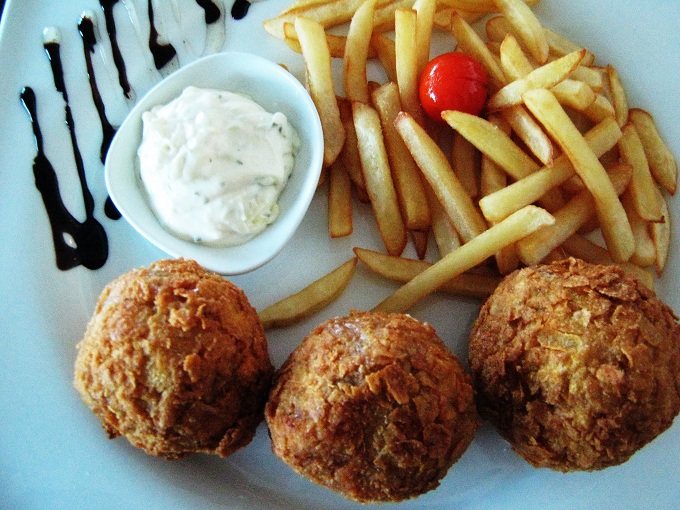 Restaurant Integra Phto: Daha Gajic
If you like Banja Luka's cevapi
There isn't a person who came to Banja Luka and hasn't tasted famous cevapi At Mujo.
Although most Banjalucans will say that Mujo's cevaps are the best, others will nod and say that the best are At Maho.
Whether you go At Mujo or At Maho, you will not make a mistake. It is worth trying.
For pizza fans
Pizzeria At Brko is one of newer ones in the city on the River Vrbas which rather fast got affection and trust of the guests. From the rich offer excels pizza with unusual name "Fat Brko".
One of the oldest and most popular pizzerias in Banja Luka is Sanremo. Location in the city centre and special interior design, besides tasty food, has attracted guest for years.
Intermezzo – a place where you can eat delicious pizza. An additional advantage of this place is that they have an amazing lavender juice in their offer which you absolutely have to try.
If you come to the city during weekend, you have free time and 30-minute drive from the centre is not a problem for you, visit Cafe Kola in the village Kola. You will forget every kilometre and spent time after a first pizza bite which had already become legendary.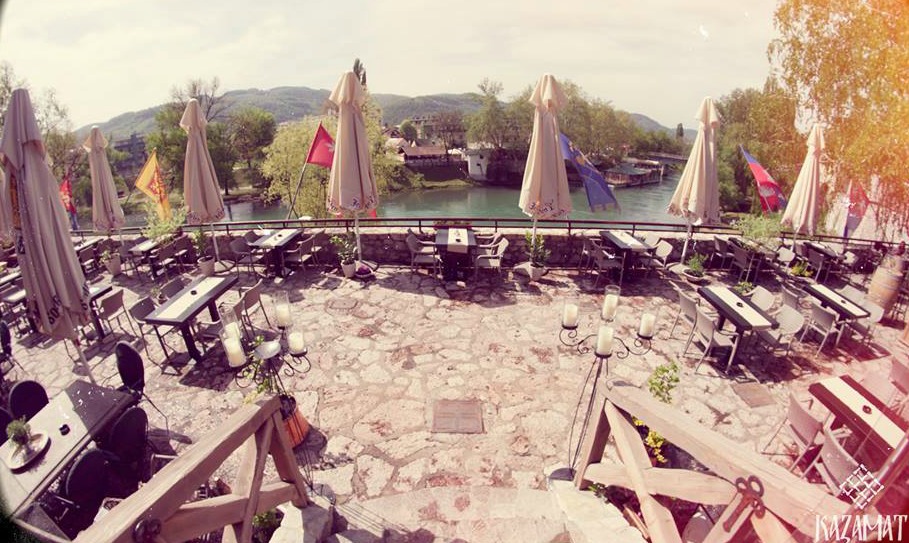 Restaurant Kazamat 
For those who cannot resist lamb
Let your first choice be restaurant Kazamat which is one of the oldest in Banja Luka. It is located inside the walls of the Fortress Castel on the banks of the River Vrbas. Besides excellent location and summer garden with the view on the river, this restaurant offers best lamb under ashes. At least, that's what numerous Banjalucans say.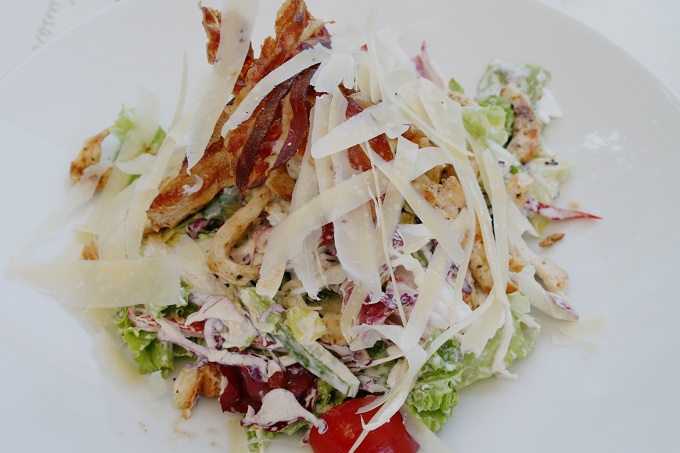 Mala stanica  – Photo: Daha Gajic
For Mediterranean lamb with anchovies, rosemary, lavender, dried tomato and olives, visit restaurant Mala Stanica.
Less "fancy" choice is Orhideja. Don't expect special atmosphere or interior but surely you can expect the finest quality lamb.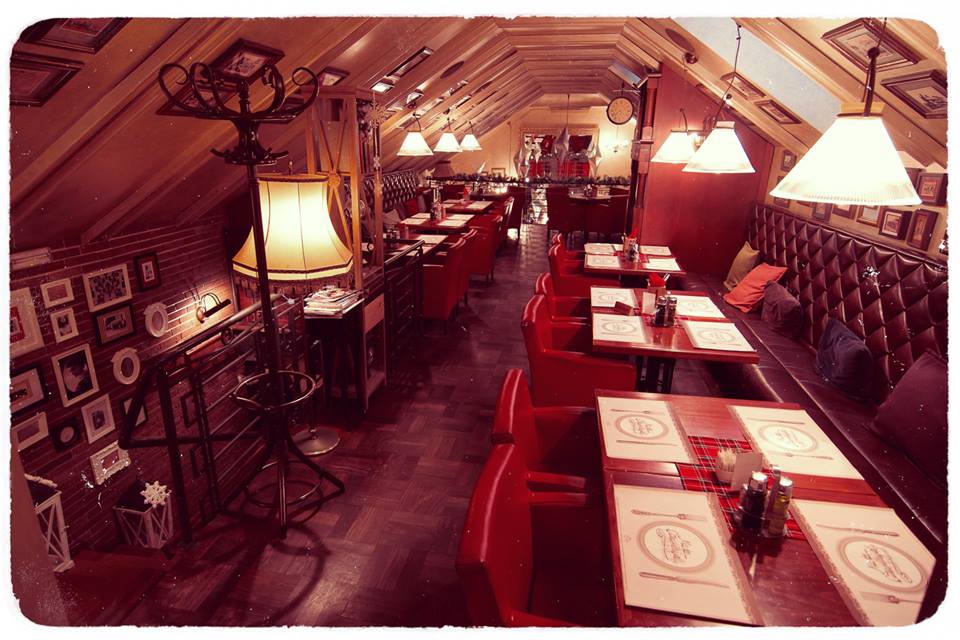 Restaurant Mala Stanica
If you like pasta
Excellent choice of pasta offers before mentioned restaurant Mala Stanica. If you want classical choice, try pasta with mushrooms, zucchini and bacon; if you want something different, try pasta with  chanterelle mushrooms, turkey, cream and toasted walnut. Whichever pasta you choose, you won't make a mistake.
If you are in a hurry, you don't have time to sit in a restaurant and you want good, take-away pasta, visit Agi Pasta Away. Fast, delicious, good price and ample.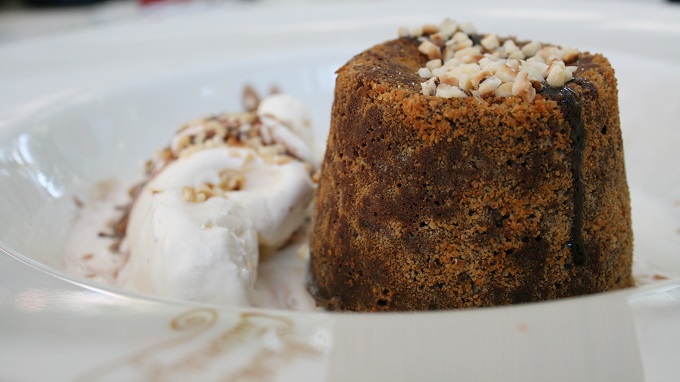 Chocolate soufflé at Mala Stanica, Photo: Daha Gajic
For cake fans
You cannot say you have been in Banja Luka unless you tried chocolate soufflé at Mala Stanica . Without doubt, it has been the best soufflé in the city for years. Magical and chocolate.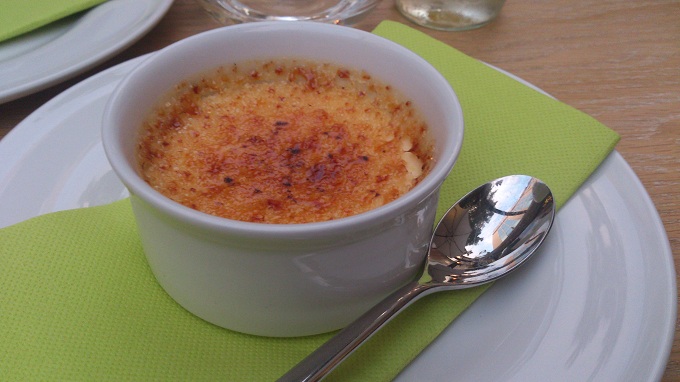 Crème brûlée – Restaurant DOM – Photo: Daha Gajić
Restaurant DOM  has perfect crème brûlée which stands out in rich and imaginative specialty' offer of this restaurant. Don't miss chocolate cake either.
Pastry shop Cookie bar – Snickers pie? Carrot cake? Orient cake? Sounds tempting, doesn't' it?  If you cannot decide which cake to choose, we recommend Snickers pie with loads of caramel sauce.