Budva, the tourism metropolis of Montenegro, is known as a summer tourist destination, where half of the total income derived from tourism is made.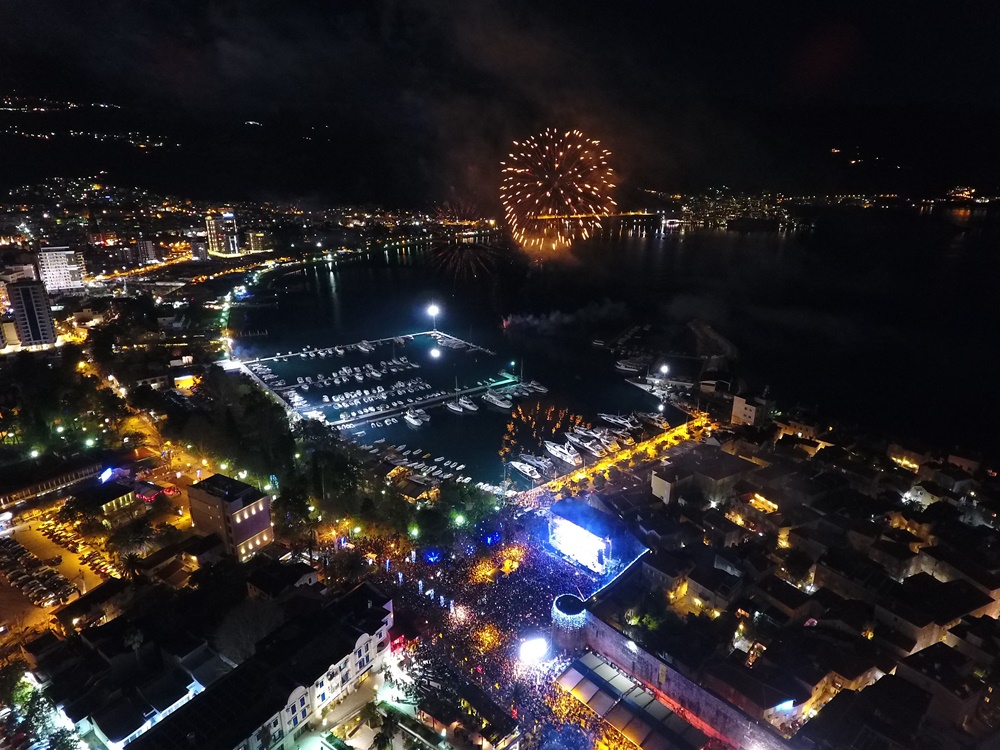 The small town is visited by around a million tourists annually. In the region, Budva is known as a place of gathering during New Year's holidays, and it all started in 2000, when the local self-government decided that the beautiful square in front of the Old Town would become a concert space, unique in the world, surrounded by ancient walls, over 2500 years old.
Within the first year, when Zdravko Čolić, Indexi, Gipsy Kings, Atomsko Sklonište and many others performed on stage in front of the numerous guests and locals, it became clear to all that Budva was aiming to host the biggest stars of the region and to maintain the label of tourist capital throughout the entire year. There is almost no significant musical star from former Yugoslavia that has not performed on the square in Budva. This year marks two decades of the best concerts and New Year's celebrations.
With a recognizable brand of New Year's Eve concerts, the Tourism Organization of the Municipality of Budva also added a classical music concert to the repertoire a decade ago, which is traditionally held on January 1 in the afternoon. At that time, in the still sleepy Budva, the sounds of recognizable arias performed by great opera stars of the region can be heard. This year, in honor of the significant jubilee, the Tourism Organization and the local self-government decided to prepare 5 unforgettable days.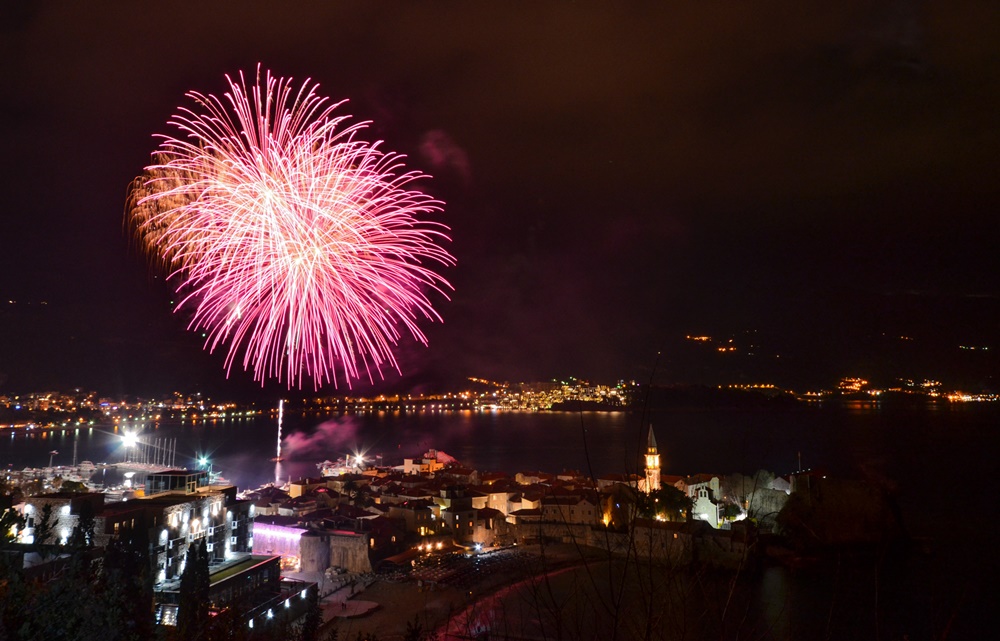 The program will start on December 28, when local band Most Wanted will perform, followed by the bands Who See and Beogradski Sindikat. On Saturday 29.12., the evening concert will be performed by Ethno band Zora from Bar, and later on the audience will have a chance hear famous folk singer Halid Bešlić and pop star Marija Šerifović. On Sunday, December 30, there will be electronic music with local and world-famous DJs Burak Yeter and Darren Emerson. The craziest night of the year will begin with Budva-based band Jack Lupino & Leftovers, while the rest of the evening, until midnight, we will be relaxing with the recognizable hits of Aerodrom and the star of the evening Dino Merlin. The classical music concert is planned to take place in the afternoon of the first day of the New Year, while the rest of the night will pass with the sounds of rock, when Akademia from Bar and Belgrade-based bands Partibrejkers and Van Gogh will take their place on the stage.
On December 29 and 30, the square in front of the Old Town will reverberate with the sounds of children, as from 12 p.m. there is a special program prepared for them, and the sounds of Gradska Muzika and Castell Nuovo will enrich the Mediterranean environment.