In the past few years, many people began to explore picturesque villages in Mount Bjelašnica. Still, there are a few hidden pearls in this mountain that deserve much more attention than they currently get. These are the villages of Dejčići and Ledići. Pastures and endless green expanses dotted with stone sleepers here and there, water springs, clean creeks and a waterfall are sure to make you fall in love with them in an instant.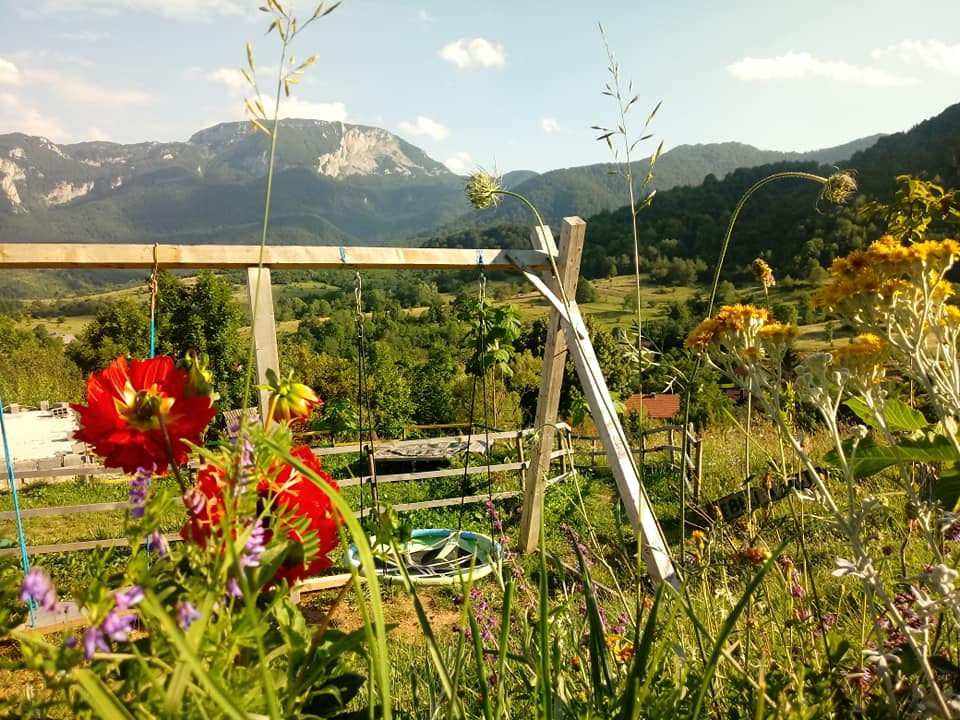 Written by: Semra Hodžić
Village of Dejčići
On any given weekend, when you decide that you want to see a somewhat different face of Mount Bjelašnica, which is referred to as the Steel Lady by some, on your way to Igman and Bjelašnica mountains turn left at the clearly marked road sign for the village of Dejčići and ride through the beautiful landscape leading up to the village—one of Sarajevans' favourite outing spot. Once you are there, you will see that it is a real village with a school, an outpatient clinic, a cultural centre, and everything else that makes a small village run. You will see green meadows everywhere around you, and from spring to autumn, they are rich in herbs. If you go searching for fragrant herbs in Prečansko Field, which you pass by on your way to Dejčići, you will come across a medieval necropolis many night sky lovers happily frequent in the hopes of snapping a great photo. A particularly spectacular night sky display that can be seen here is the Perseid meteor shower.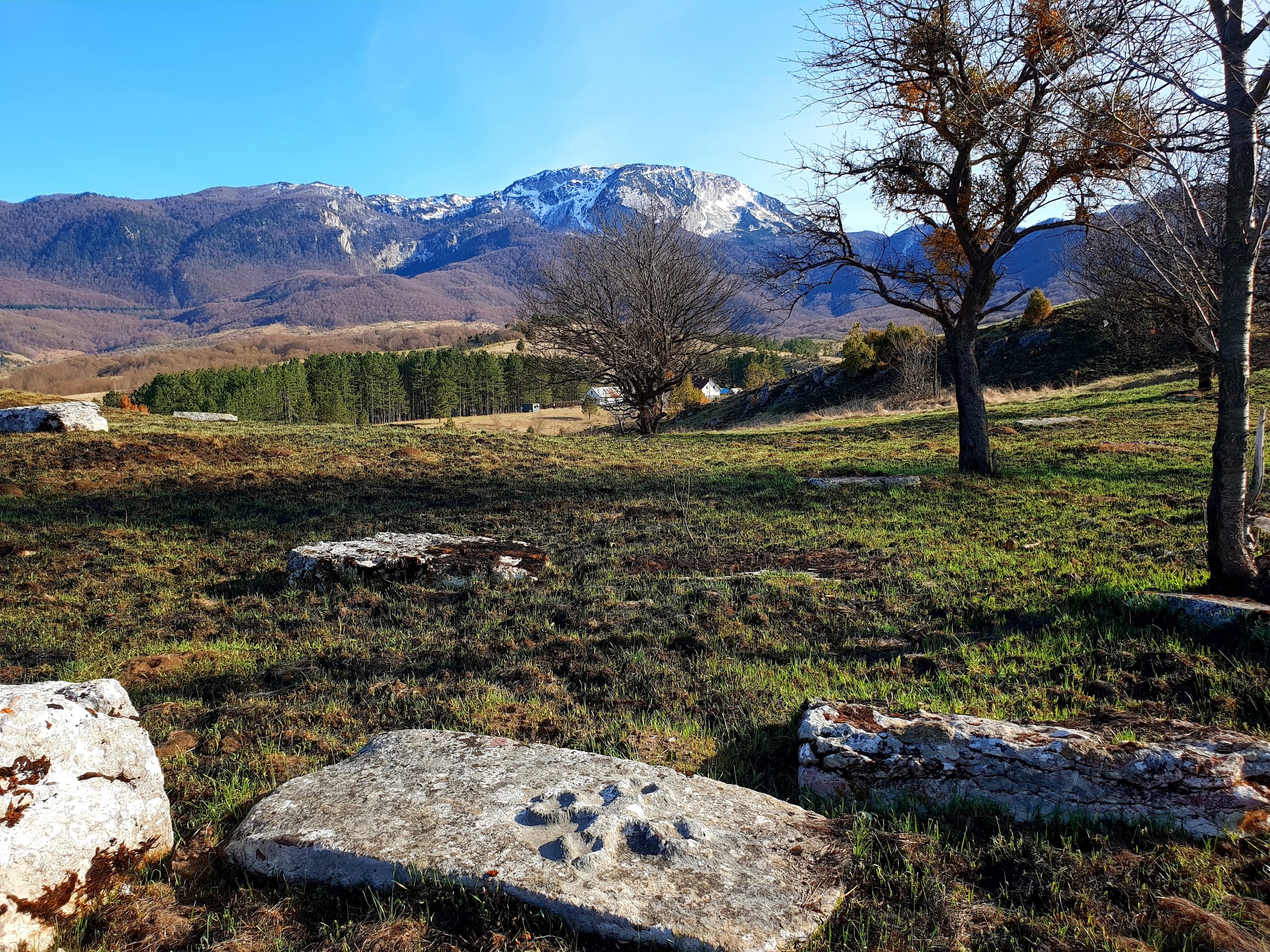 In addition, "Ribnjak", a well-known picnic spot, or heaven on earth, as many people say, is also located in Dejčići. A well-kept macadam road branches off from the main road and leads up to a spacious picnic spot with a water fountain, seating areas and grills. Both older and younger generations love it. Ribnjak provides a quiet, peaceful retreat, with the sounds of the nearby bubbling creek and a stunning variety of greens everywhere you turn. It also provides vast meadows for the little ones to play in and run across. Shallow creeks run through the property, and there are some domesticated animals too. On the way to Ribnjak, there are a few restaurants to stop for a break.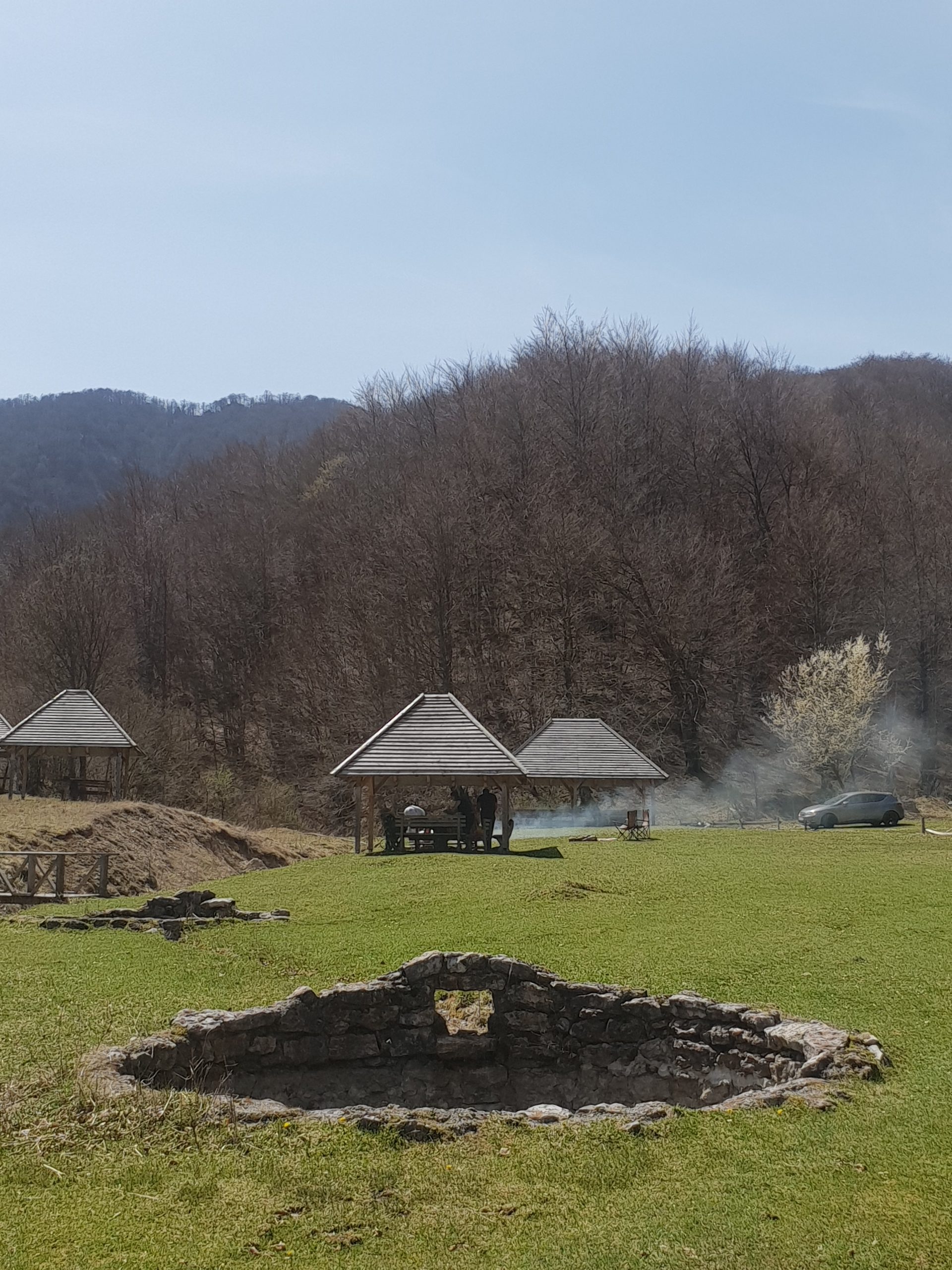 Spring of the White River
Going hiking through thick forests and on soft footpaths in intact nature just beyond Ribnjak makes you feel like you are walking on clouds to the sounds of bubbling spring water and birds chirping. As you climb, a river is coming to meet you— the White River originates right there on the foothills of Mount Treskavica, in the direction of Dujmovići. It was named after the white rocks on its bottom, and these rocks were carved into headstones—the local medieval tombstones. The White River's canyon is rather vivid with many waterfalls and whirlpools. The best-known is the Green Whirlpool in Ostojići. This may sound improbable, but some of the local hiking paths are on an old caravan route that used to pass through this area, and old water mills used be fully operational.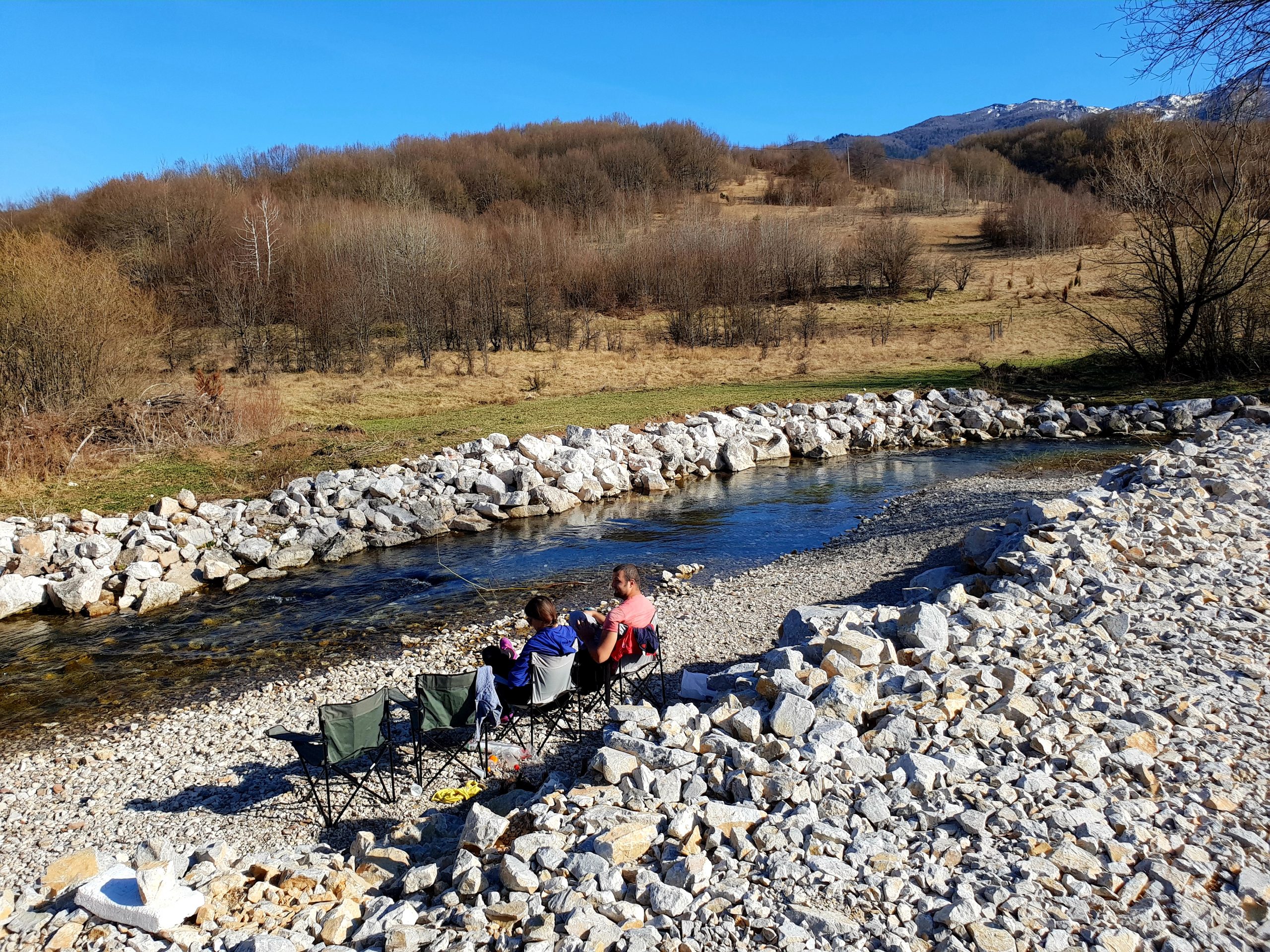 Picturesque Village of Ledići
If you head out to Ledići, you will be taken by surprise when you realise just how much there is to see in this picturesque village where people used to be kiridžija hauliers by occupation (hired men transporting goods by horse and cart). Before the bridge in Dejčići, turn right and take the narrow road or take a walk. When you hear the bubbling creek, go down the path towards it. Truly, without exaggeration, the sight will take your breath away. Go across the two wooden bridges spanning the Ledićki Creek to get to the Senabot Spring, some also like to call the "little spring of the River Bosnia". It is beyond magical… isolated, quiet and beautiful, out of this world. Get back on the road, turn right and walk to the Husrevbegovi Springs—it is just as interesting as the Senabot Spring you saw earlier.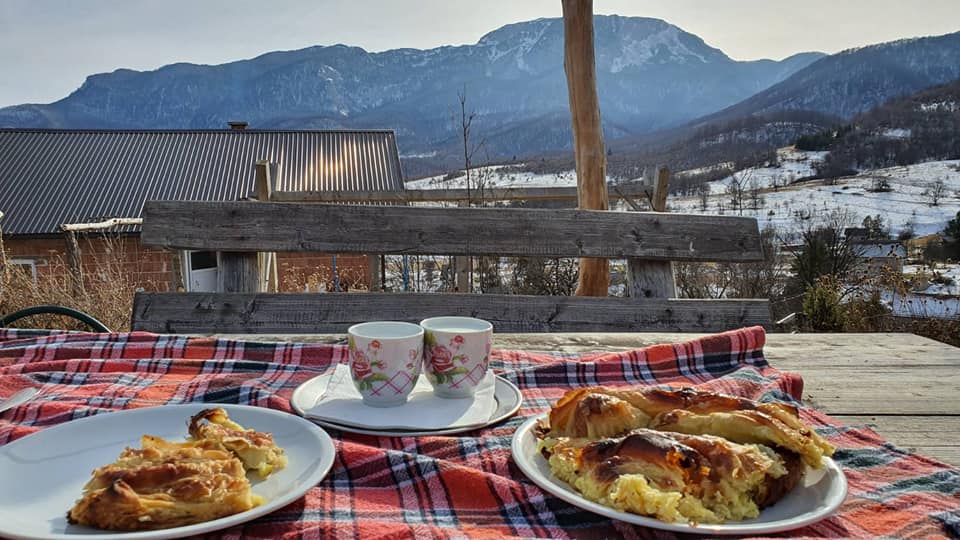 After the pleasant walk in, visit the Mountain Pearl, a lodge in Ledići known for its hospitality. It is less than a kilometre away from the springs, and on the way to the lodge you will see a hydrological nature monument—Zbišće Waterfall—surrounded by green nature and old water mills. The Mountain Pearl treats visitors to the most wonderful views of Treskavica and Bjelašnica Mountain peaks and the beautiful scenery of this charming little village. You are sure to be delighted by the hosts' hospitality and thrilled by the delicious traditional homemade cuisine they serve in a warm and friendly atmosphere. The Mountain Pearl is suitable for any age—it includes an area for children to play and a place for adults to unwind and relax. 
---
At the site of Ledićki Creek, which is located at the foot of Mount Hojta, the first small hydropower plant in B&H was built in 1950 and operated until the late 1960s. Thanks to the plant, the town got electricity. The creek flows into the White River, a left tributary of the Željeznica River.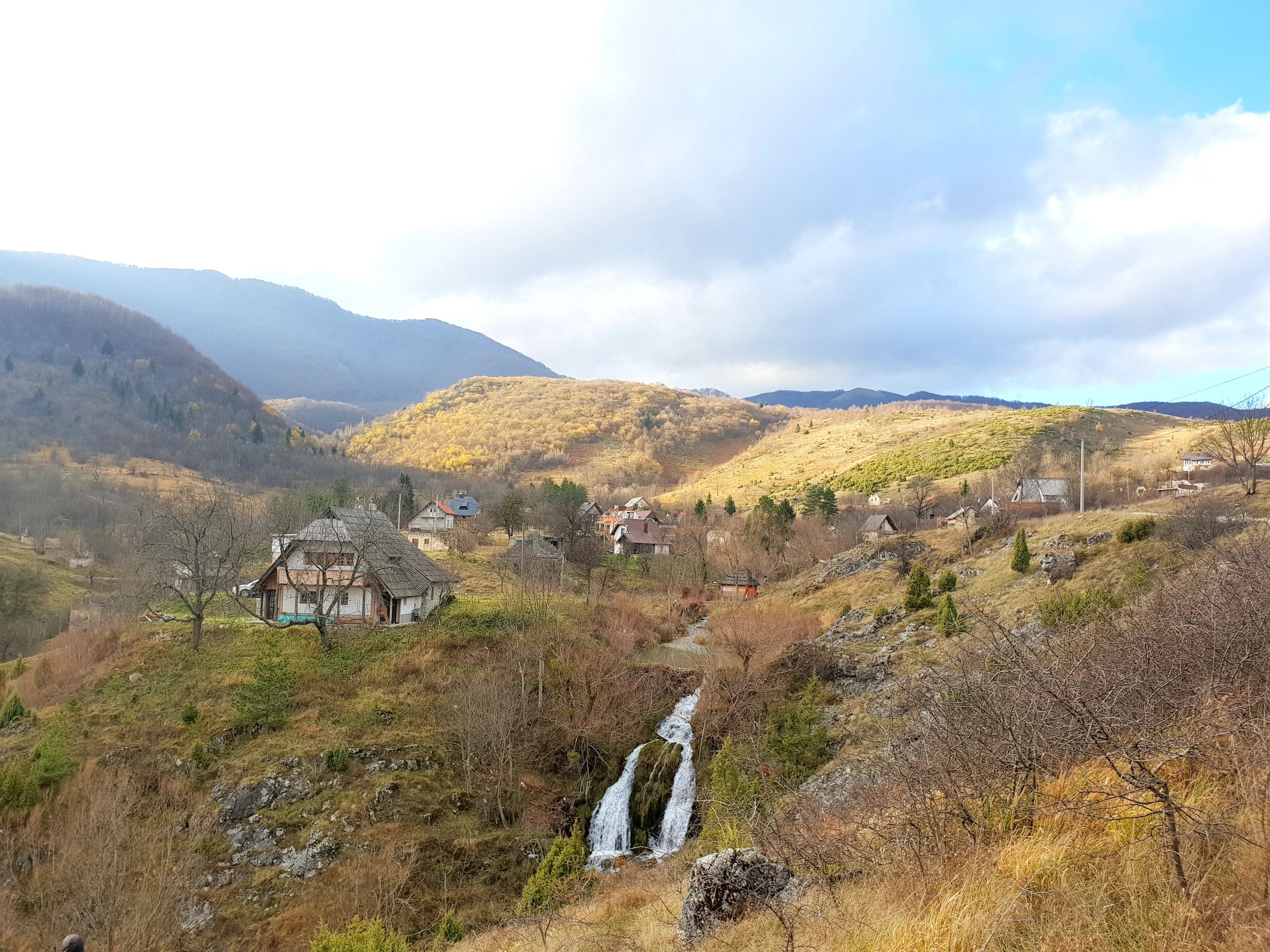 ---
National Monuments in Ledići
Not many people know that there are many cultural heritage sites in this part of Bosnia and Herzegovina that are protected by law. First, there are two ancient tombstone necropolises in Kapova selišta (Borije) and Zlatarić dating back to the Late Middle Ages. In 2011, they were designated as national monuments and protected by UNESCO. Second, the village is also home to an ethno house and a monument dedicated to the People's Liberation War, i.e. Maksim Miovčić's house, which is also a protected national monument. The first engineer from this area used to live in it, and it also used to house the local primary school. Nowadays, it is kept to provide insight into life in former Yugoslavia and to act as a reminder that Josip Broz Tito, former president of the Socialist Federal Republic of Yugoslavia, had visited it and attended one of the most important sessions of the Central Committee of the League of Communists of Yugoslavia at which, according to historians, Bosnia and Herzegovina's core values were strengthened and reinforced. The village still holds the grave of an Austro-Hungarian military officer.