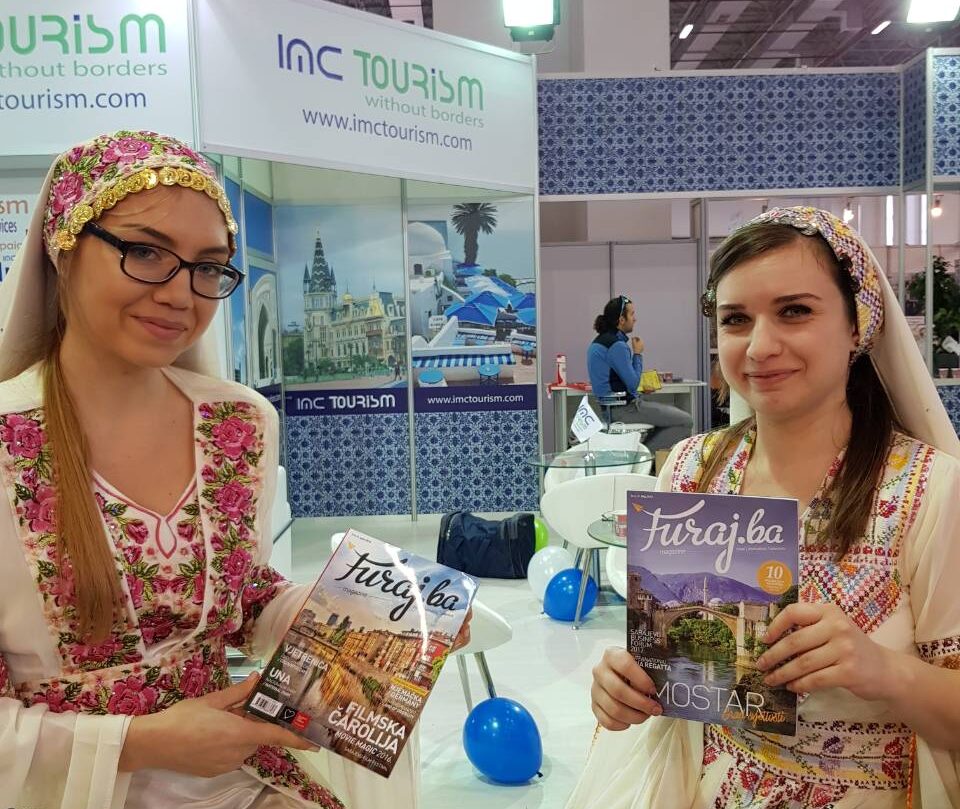 Furaj.ba
Five Years with You: Exciting Journey of the Furaj.ba Magazine
From the very inception, Furaj.ba magazine clearly showed its commitment to promoting B&H, its renowned and yet to be discovered stunningly beautiful areas, inspiring destinations, wonderful stories created in life's workshops by diligent, educated, creative and talented Bosnians and Herzegovinians. On our journey together, we span the globe to peak into some of the planet's gorgeous areas, top destinations the most passionate travel enthusiasts love to explore.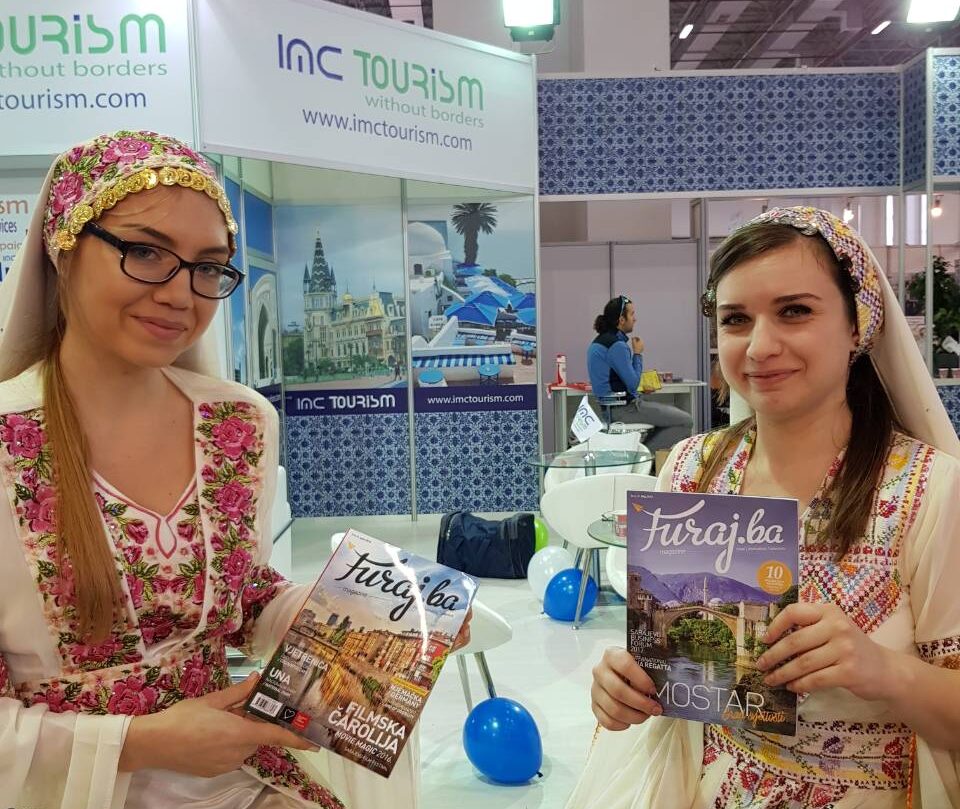 Published in two languages, Furaj.ba has become a regularly read magazine in the offices of a number of diplomats, managers of large companies and cultural institutions, while foreigners living in Bosnia and Herzegovina have recognised how important it is by discovering the charms our country has to offer on the magazine's pages.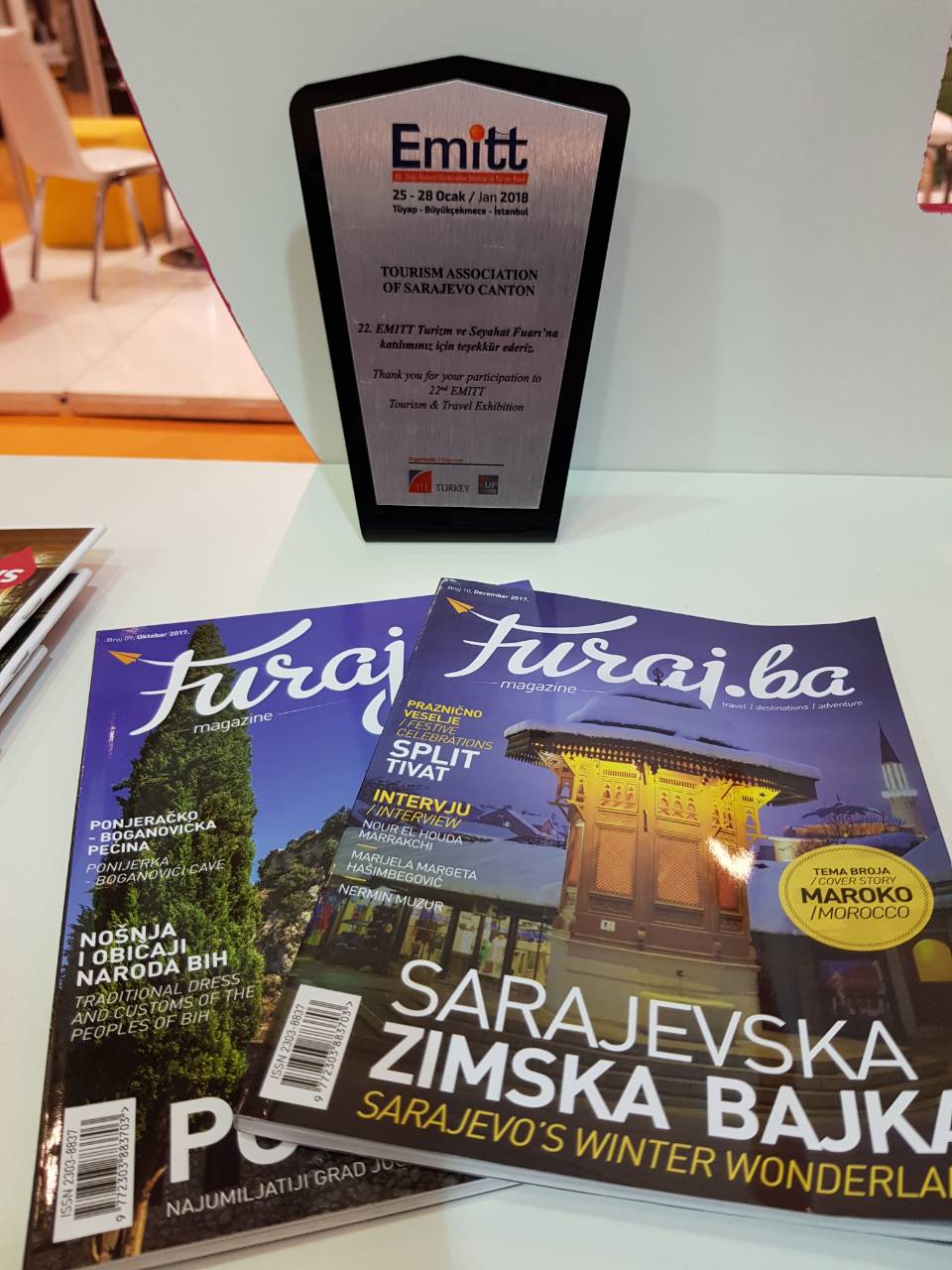 Acclaimed representatives of different societal milieus—business, acting, music, art, sport, diplomacy—were Furaj.ba magazine's guests… No less attention was given to the people from small Bosnian and Herzegovinian towns. Their diligent hands created fairytale-like tourist destinations or started small manufacturing businesses to preserve our traditions, which is one more reason for a larger influx of tourists.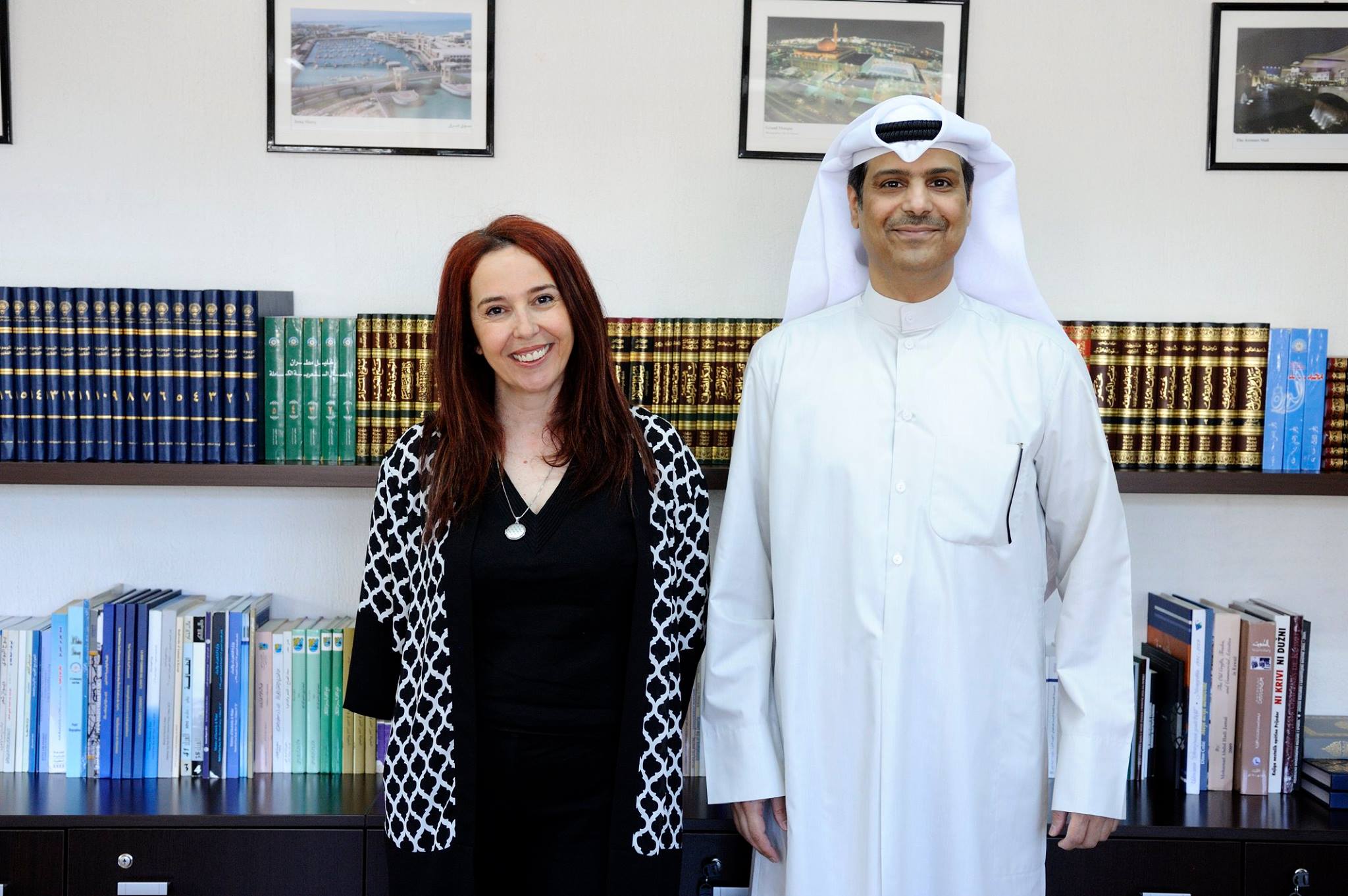 Athletes who achieved excellent results breaking barriers in spite of their disabilities have demonstrated the strength, resilience and the unbreakable spirit of the Bosnian and Herzegovinian people. Their stories have inspired and moved people, and thanks to the Furaj.ba magazine they were able to catch the attention of international organisations some of which decided to provide substantial support to a number of athletes to help them win competitions.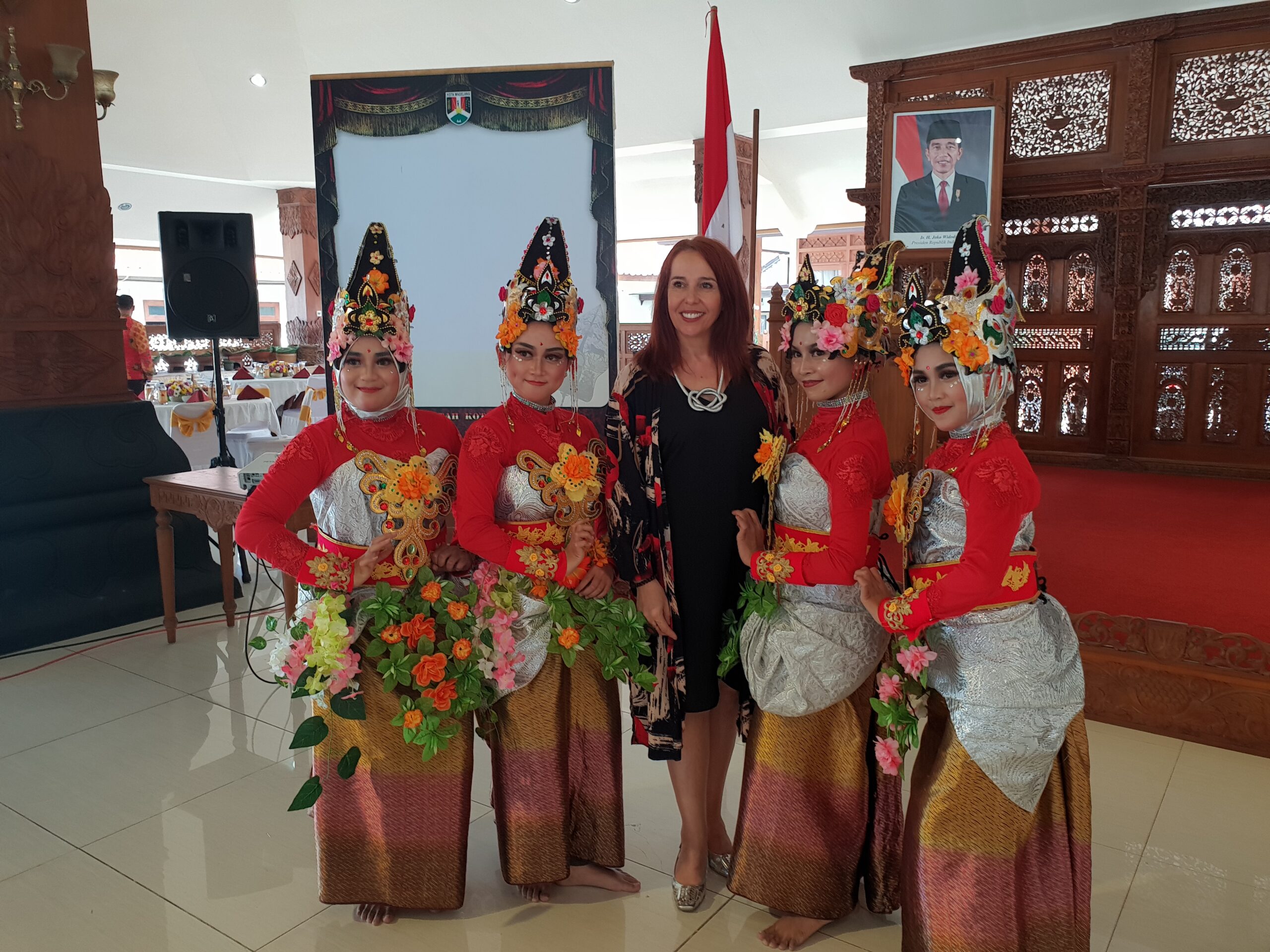 Apart from publishing travel stories featuring some faraway places, the Furaj.ba magazine also attended the world's most renowned tourism events.
A fifth year anniversary is a small milestone, but the number of miles that brought us to where we are is large. It was an interesting, exciting and challenging journey. We will keep covering many miles in the same spirit in the future. Together with you and always by your side.
---
Furaj.ba Travels the World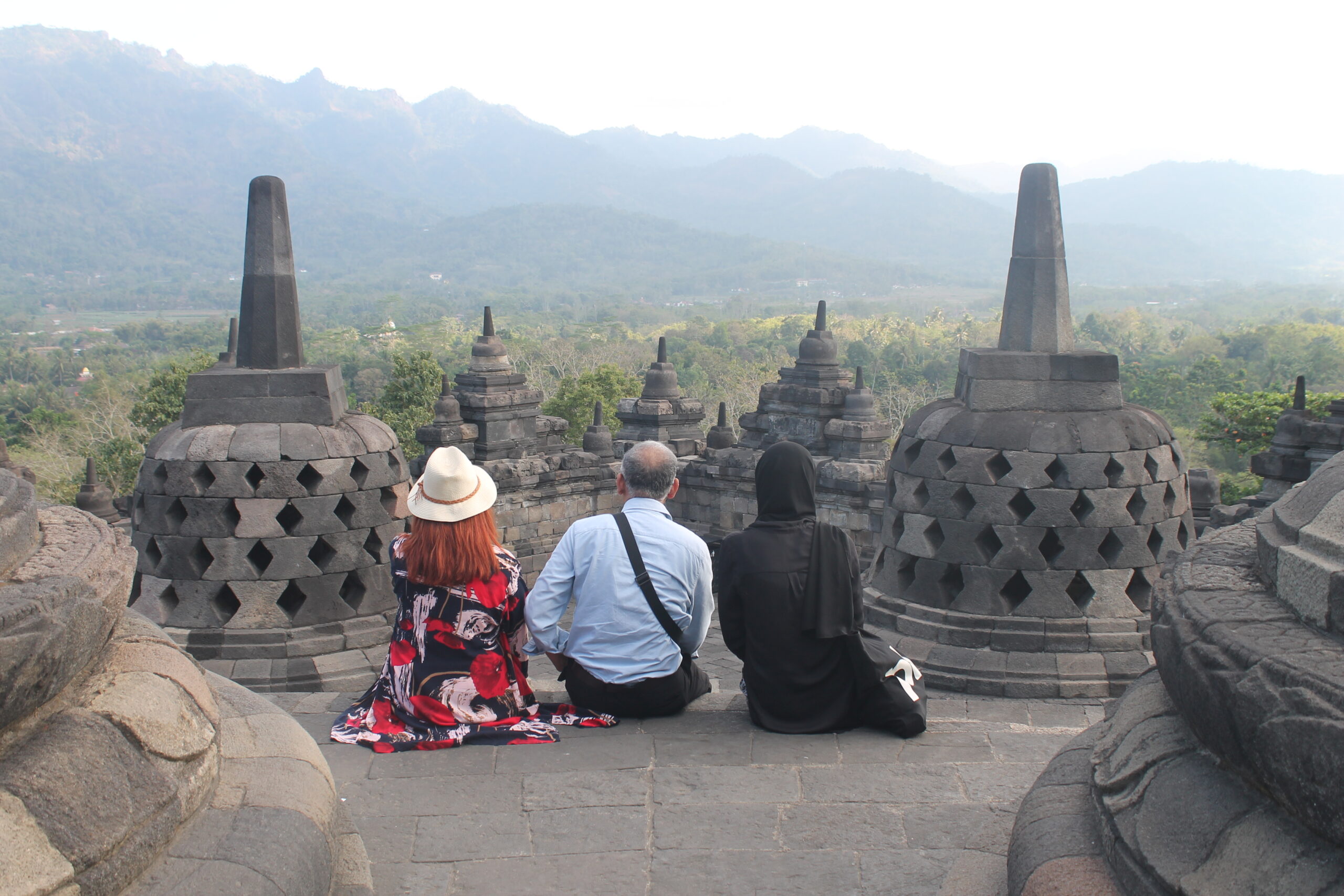 In addition to informing our readers about local places, Furaj.ba has regularly delighted you with travel stories from some of the world's most beautiful destinations. We explored incredible parts of Indonesia, the country of dramatic landscapes, where we observed Komodo dragons in their natural habitat, spent time at the foot of the Sinabung Volcano in North Sumatra, went for a swim at one of the world's five pink beaches, gained insight into the local culture by watching interesting performances, and became familiar with Hindu traditions by visiting some of the numerous ancient temples evoking a sense of admiration. We were enchanted by the Asian countries of Vietnam, Qatar and Malaysia, and we used the opportunity to visit one of the world's top ten beaches—the Datai Langkawi.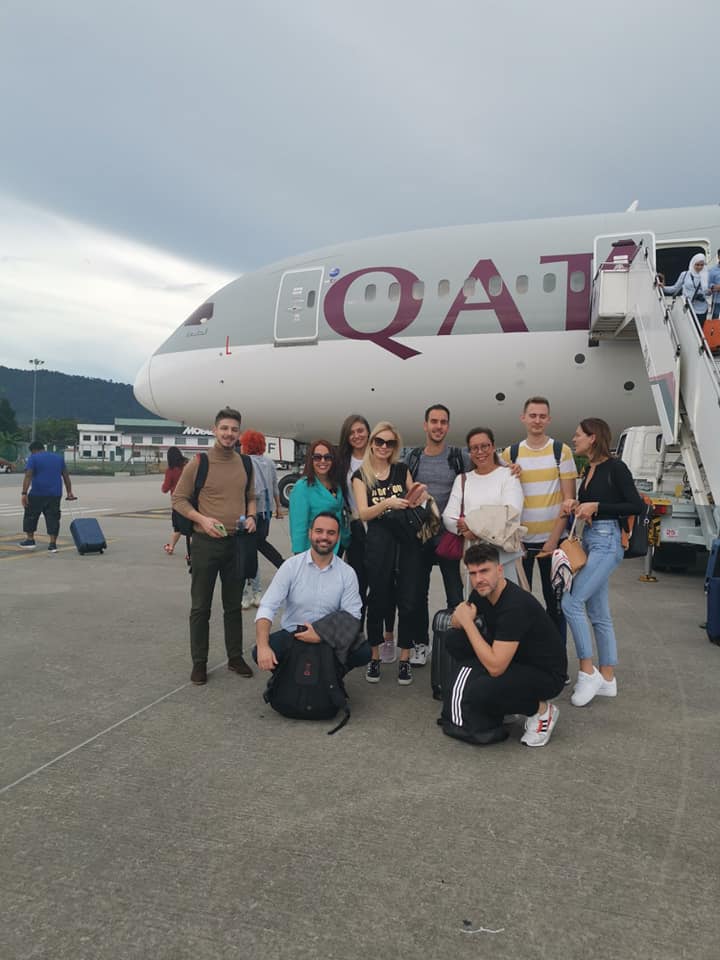 Other than the wondrous capital of Turkey—Istanbul, we went all around the seaside, exploring the rock-cut Lycian tombs and top sites in Ephesus and Kastamonu, and boldly walked on the Çatak Canyon Glass Viewing Terrace
Among the places we visited in Europe, we have fond memories of free-spirited cities such as Amsterdam, Berlin, Erfurt, Frankfurt, and Wiesbaden—the city from which we reported on the GTM Germany Travel Mart, the leading sales event for inbound tourism to Germany.