Fojnica is a small town in Central Bosnia and Herzegovina 50 kilometres away from the capital city—Sarajevo. It is in the Central Bosnia Canton.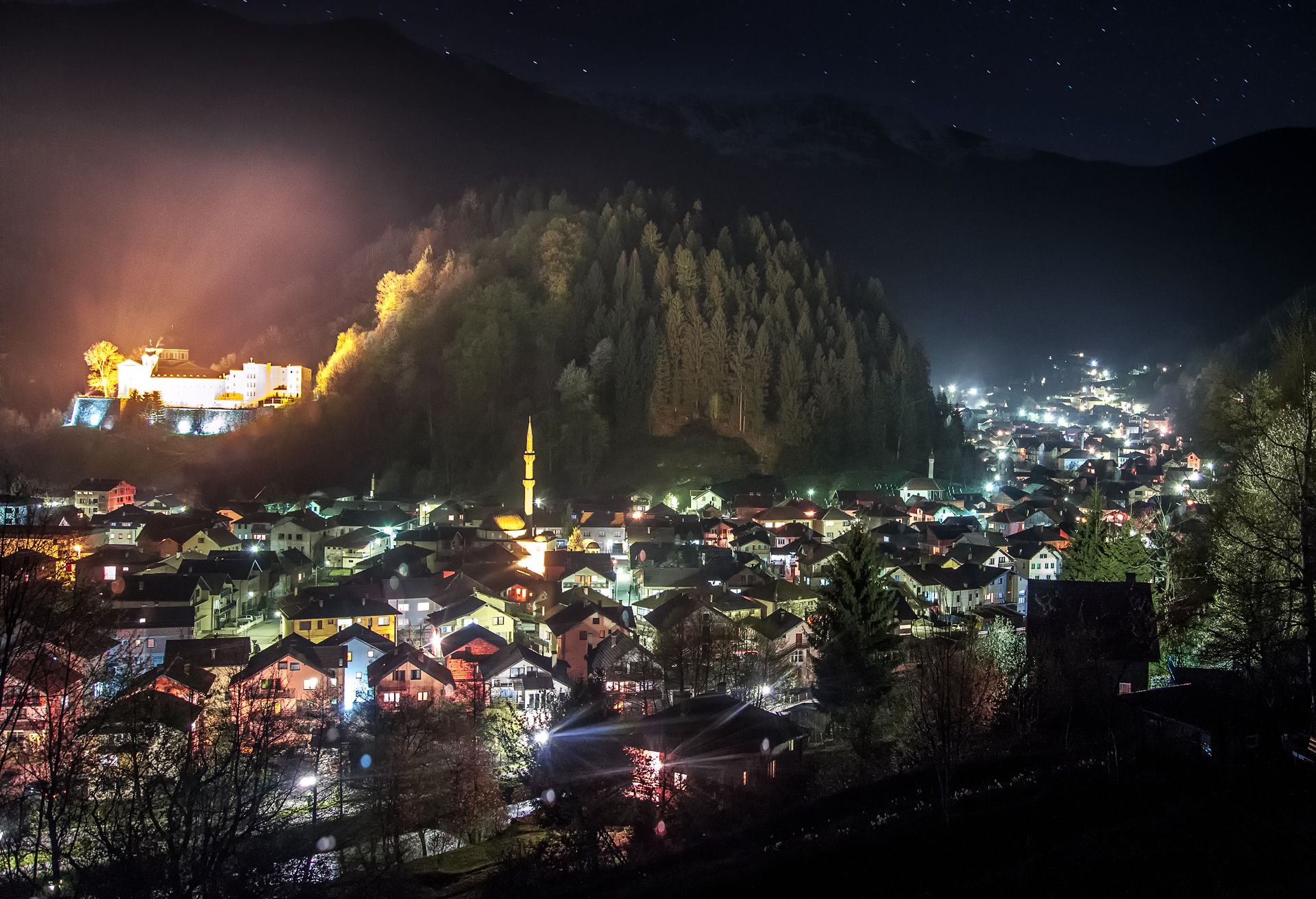 Rich in rivers and creeks with fast moving waters, its landscape features elevated plateaus, pastures, fields and large mountains: Mount Zec, Zahor, Pogorelica and Vranica, and one of the most beautiful natural lakes, the Prokoško Lake, situated on Mount Vranica at 1653 meters above sea level. Shepherd huts are scattered around the lake, and the lake's idyllic position is the reason why it has been an important tourist site for quite some time.
Fojnica is one of the old towns of Bosnia and Herzegovina. Numerous archeological findings and monuments illustrate an interesting story of how Fojnica was established and tell the story of a village that existed here many millennia ago.
The old Romans used to live here and they left coins behind. Then came the people of Dubrovnik and brought along with them a new religion. With the arrival of the German tribe called the Saxons, who began to settle in this area during the reign of the Bosnian provincial lord Stjepan II Kotromanić, Fojnica becomes a mining community.
Later on, this area with a special architecture was under the rule of two great empires: the Austro-Hungarian Empire and the Ottoman Empire during whose reign it was found that one ton of contained 8-15 grams of gold. The identity of the people of Fojnica was shaped by the passage of time and time made Fojnica a town of monotheism as witnessed by places of worship built in honor of the great monotheistic religions.
Nowadays, Fojnica is a renowned town of gold and golden water, because the waters in its rivers and creeks carry gold, but the word of therapeutic spa has spread furthest, and patients started to feel health benefits of the spa after the end of the First World War.
Tests have verified the radioactive features of the Fojnica thermal water, efficient in the treatment of rheumatism, musculoskeletal disorders, and diseases of the peripheral neural system.
However, apart from health and recreation purposes, there are other reasons to visit Fojnica too. Other types of tourism have also found fertile ground to develop continental, sport and religious tourism, and Fojnica's great cultural and historical heritage and numerous natural resources, suitable for sporting events too, have played a major role in it. That is why Fojnica is particularly appealing to those who love hiking, mountain cycling, horse-back riding, skiing and sledding.