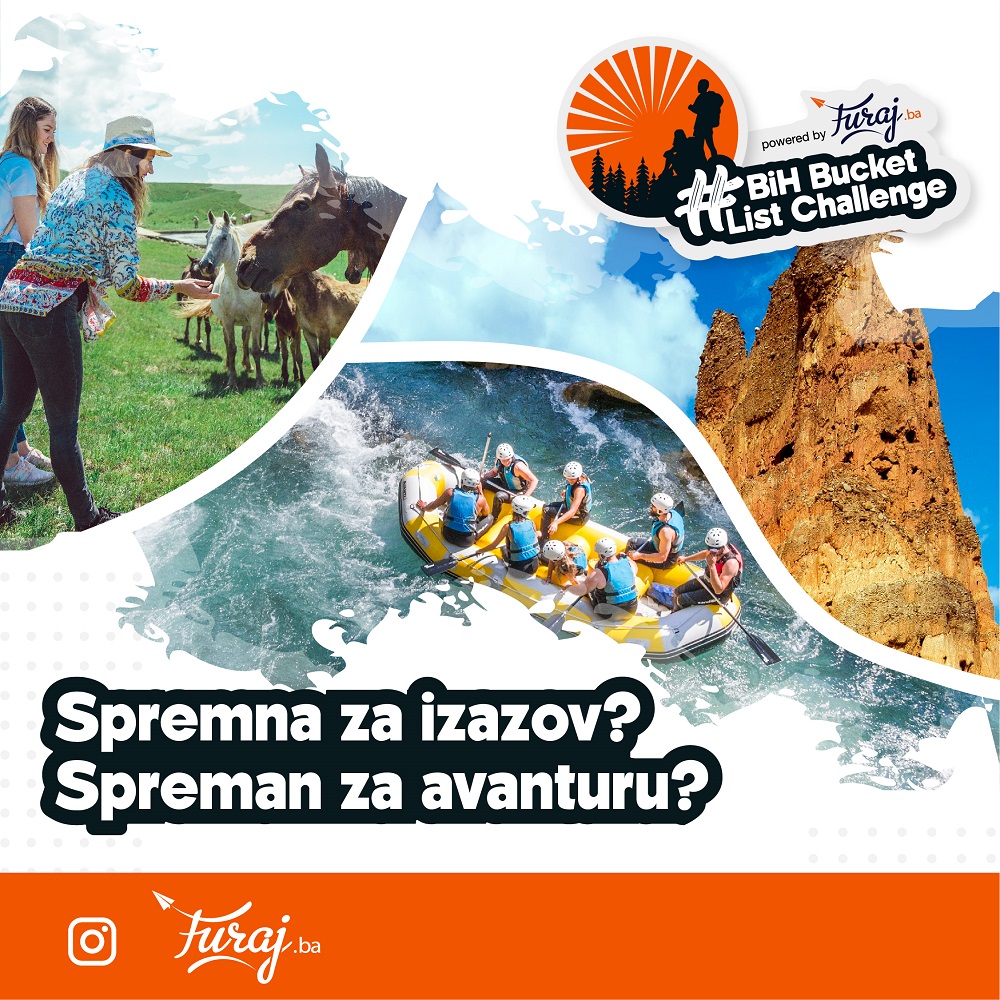 Get to Know Bosnia and Herzegovina Through 100 challenges
We are positive that you have also got your own BiH Bucket List Challenge which includes places to explore and adventures to have in Bosnia and Herzegovina. If you are one of those people who like to be challenged, we have got one hundred challenges for you that allow you to become familiar with some of the most gorgeous locations our country has to offer. How many items on the list have you checked off so far? How many items can you check off in the next hundred days? Are you up for the challenge?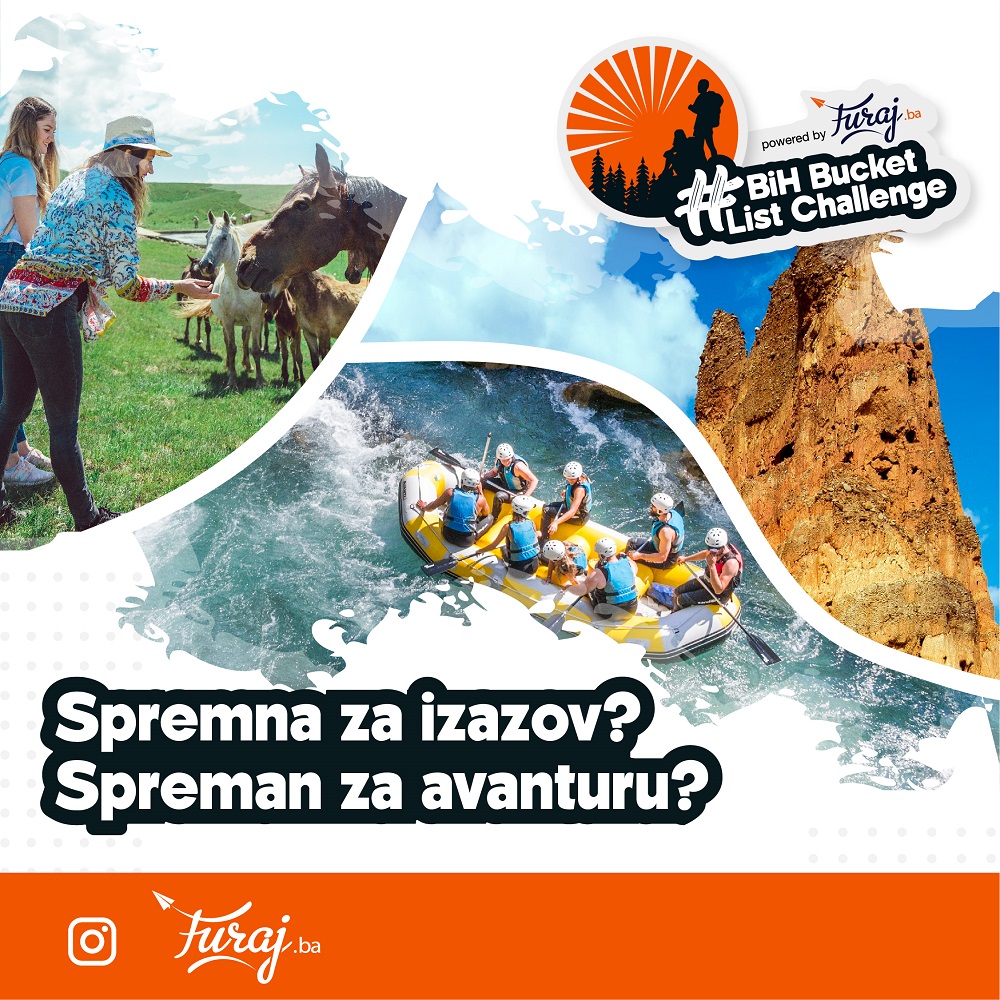 Those of you who complete the challenge within the first 100 days can win some of the travel packages we have arranged with our partners. Anyone who completes each of the 100 challenges, regardless of the time it took to complete but respecting the below given rules, will receive a certificate allowing them to boast about having travelled throughout Bosnia and Herzegovina, and a symbolic gift provided by the Furaj.ba team and our partners.
How do I play the BiH Bucket List Challenge?
To partake in the challenge, you need to do the following:
Register via the link provided at furaj.ba.
Start following the @furaj.ba Instagram profile.
Create the #bihbucketlistchallenge highlight on your Instagram profile (it has to be set to public) and post pictures or videos to your Instagram story relating to the items on the list.
The most successful participants will be rewarded with travel packages. To win a travel package within the first 100 days you do not need to complete all the challenges. The higher the number of challenges completed, the higher the chance to win a travel package.
– Foreign nationals may also partake in the challenge.
– Find the list of challenges at www.furaj.ba!