Nature has blessed Herzegovina, a region formed of stone and in stone, with invaluable water resources which feed and nourish the land, but also attract many a seeking refreshment, pleasure, and a dose of adrenaline rush.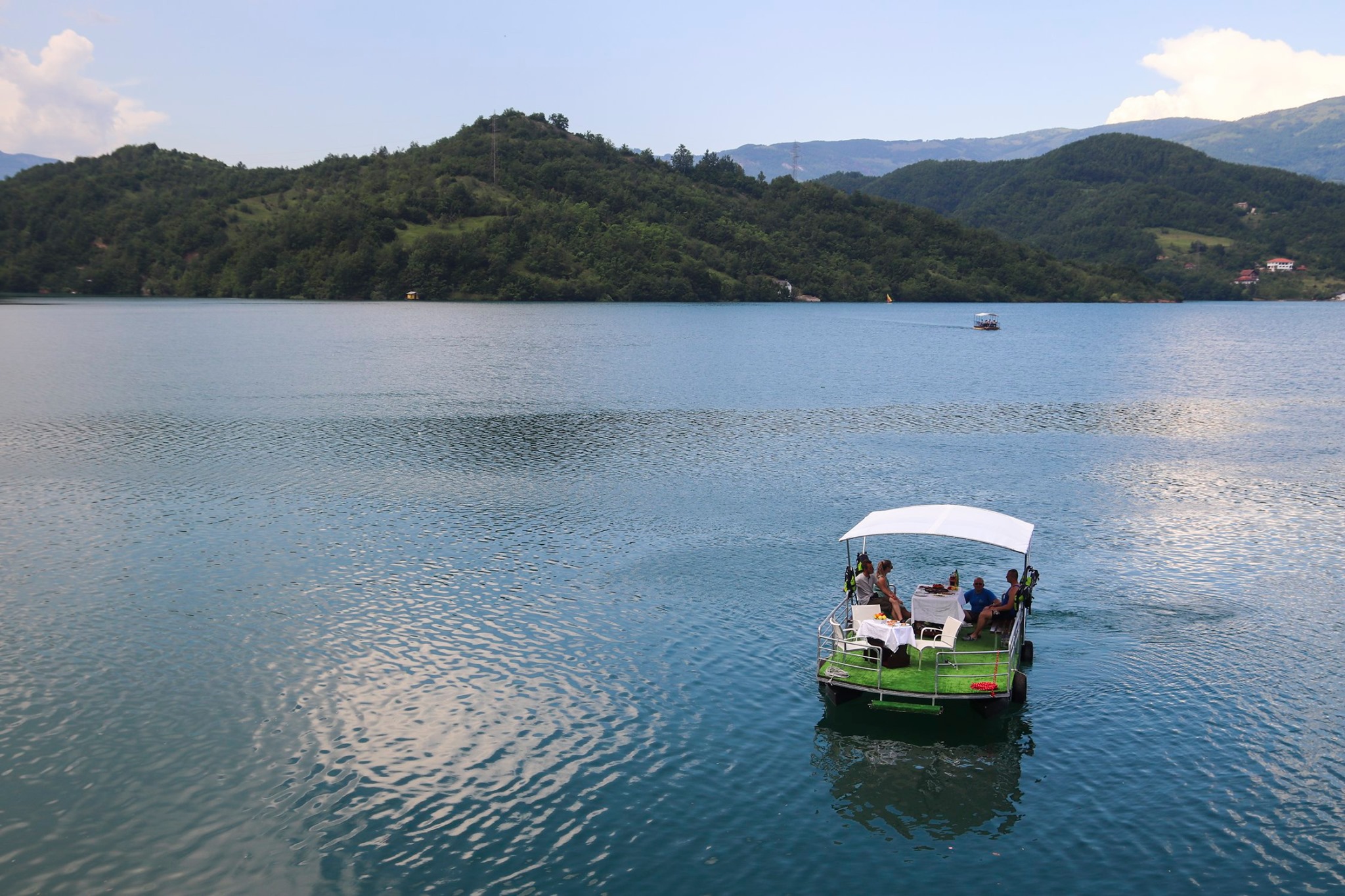 Holidays on Herzegovina's Lakes
As soon as the Herzegovinian stone heats up in the scorching summer months, Herzegovinians, as well as the rest of the Bosnian and Herzegovinian population and even tourists, begin seeking refuge from the sweltering sun in the waters of Herzegovina's lakes. Herzegovina has a large number of lakes where people traditionally go swimming in the summer. It is also possible to explore the lakes on a kayak, canoe, boat, pedal boat, boat or raft. If you are a kayaking enthusiast seeking a calm ride, Boračko Lake, a mountain lake situated at the foot of Mount Prenj, is the perfect choice for you. Located in the vicinity of Konjic, it is a hugely popular holiday destination for families and friends alike. You can camp on its beaches and play the guitar until late at night. Jablaničko and Ramsko lakes are also popular among those who love swimming and other water activities. You will be delighted by its beaches and secluded bays that you can reach by boat, alone or in the company of others. Boasting a number of islands and peninsulas, Ramsko Lake is quite charming. The Šćit Peninsula, which is home to the Rama-Šćit Franciscan Monastery built in the 15th century, is the best known peninsula on the lake.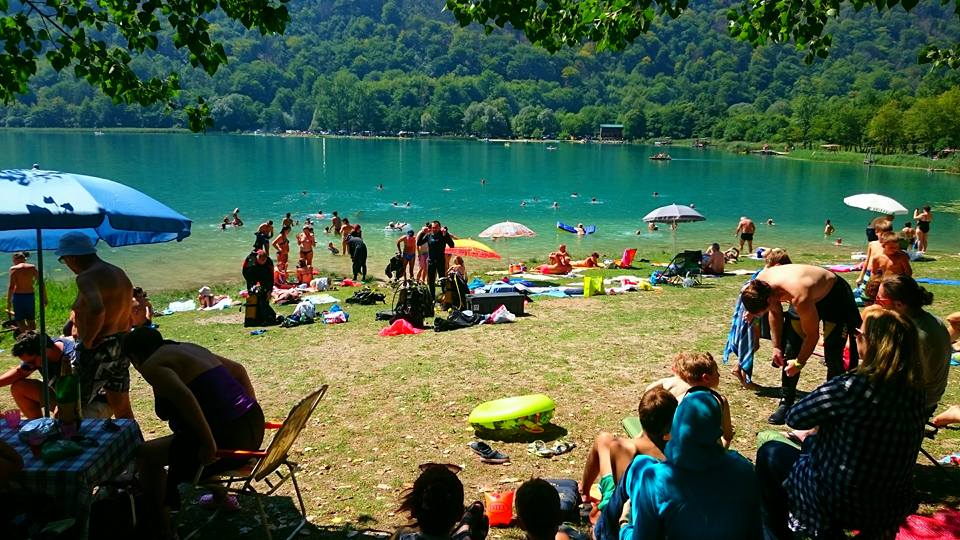 Modern and Traditional Camping
Traditionally, visitors to these lakes frequently camp in the area for several days on end. The area around Boračko, Jablaničko and Ramsko lakes offers a variety of car camping opportunities so you can pitch a tent or pull into one of the campsites, but you can also stay in bungalows or suites. Eco-villages are also popular—you can stay there overnight or simply spend the day enjoying the spirit of a traditional village set in nature. Jablaničko Lake now offers a new type of camping called glamping which has recently become rather popular. Glamping houses sitting in the shade of acacia trees, in the village named after the acacia tree (Bagrem), and overlooking Jablaničko Lake will make your vacation idyllic, while a swing on the beach will make your Instagram photos really pop.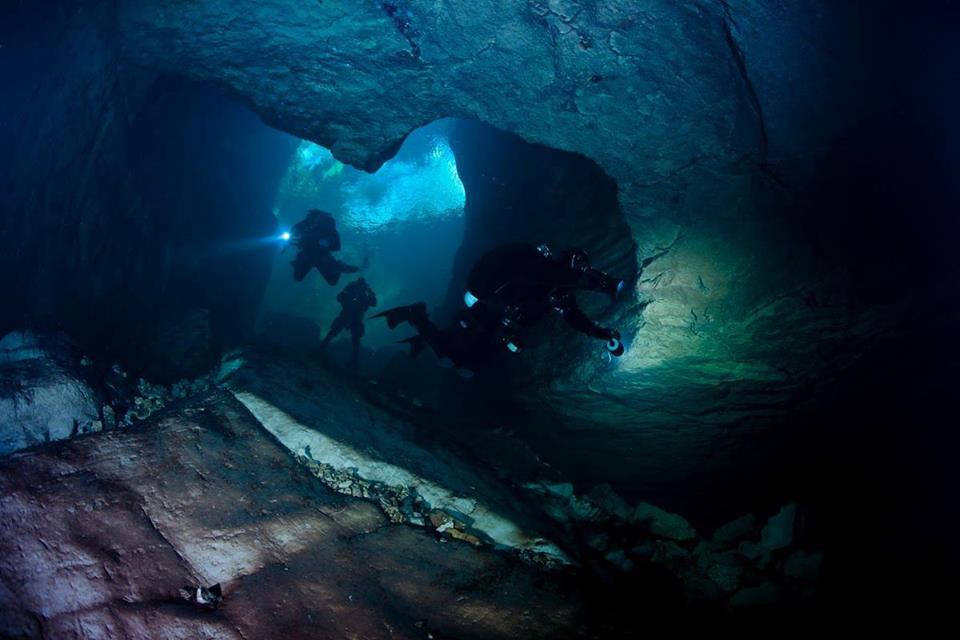 A Top Cave Diving Destination
Cave diving enthusiasts say that Herzegovina is among the top 10 destinations for cave diving in the world offering great potential for this activity. Nature has generously rewarded this part of B&H with underwater caves and karst springs, as the world's elite divers who come to the Balkan Cave Summit, which is organised by the "Neretva" Diving Club and Mostar Intervention Rescue Service, are able to witness each year. By tradition, the event has been held each August since 2013. A large number of divers from all around the world gather together to marvel at the breath-taking underwater beauty of the springs of Buna, Bunica, Jasenica, Crno oko, and Crno vrelo near Salakovac time and time again. Since there is still no commercial cave diving on offer there, diving lovers of Herzegovina have decided to bring the underwater world closer to everyone who is interested in it by filming underwater locations which will soon be presented in virtual reality.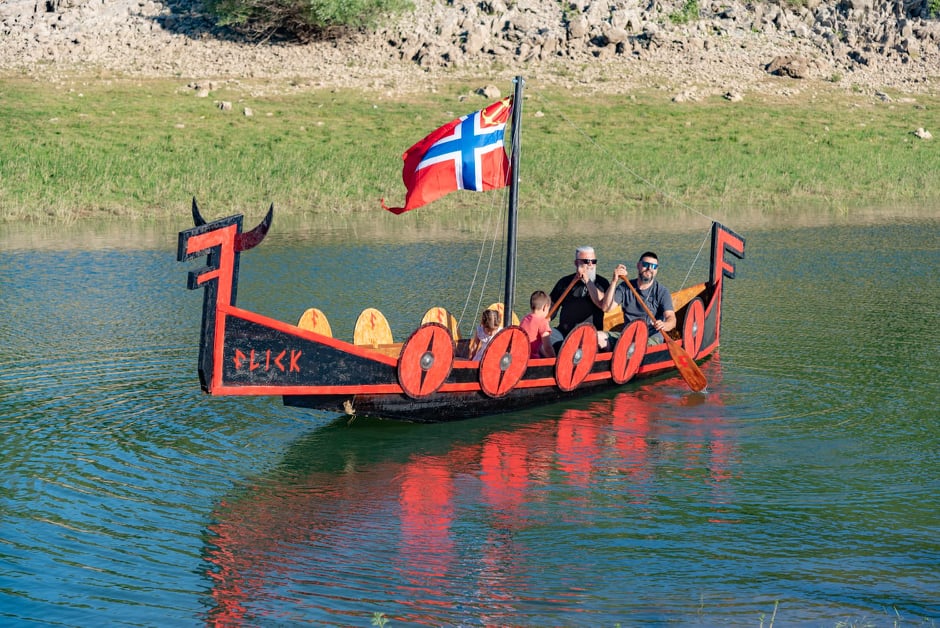 Viking Ship on Buško Lake
Last summer, the first longship (or Viking ship) in Bosnia and Herzegovina, set sail on Buško Lake near Tomislavgrad. It was built by Stipe Flick Peić, a well-known Viking of Duvno, who dreamed of sailing his boat on this particular lake. Having spent a year building the longship, he finally made his dream come true. Stipe's longship might become a real tourist attraction on Buško Lake which has been attracting a growing number of visitors, especially fishermen and bird lovers, in recent years. The longship can accommodate eight passengers, and if you come to visit the area, make sure to go for a longship tour of the lake. You can also visit Kavurci, a Viking village that Stipe is currently building. The lake is suitable for swimming, and its sandy beaches are perfect for walking barefoot and enjoying a game of volleyball on the beach court.
_____________________________________________
This summer, Herzegovina-Neretva Canton's Tourist Board is going to present a new diving tourism product in this canton. It is part of a cross-border cooperation project with counterparts from Dubrovnik, Croatia, and Kotor, Montenegro.