If he had the time to build the Sarajevo he dreamed about, the "ideal utopian city", the people of Sarajevo would most certainly be eternally grateful to him today. However, there are plenty of reasons for them to remember one of the most productive architects in Bosnian and Herzegovinian history whose architectural concepts designed to cater to human needs had an enormous influence on Sarajevo's development.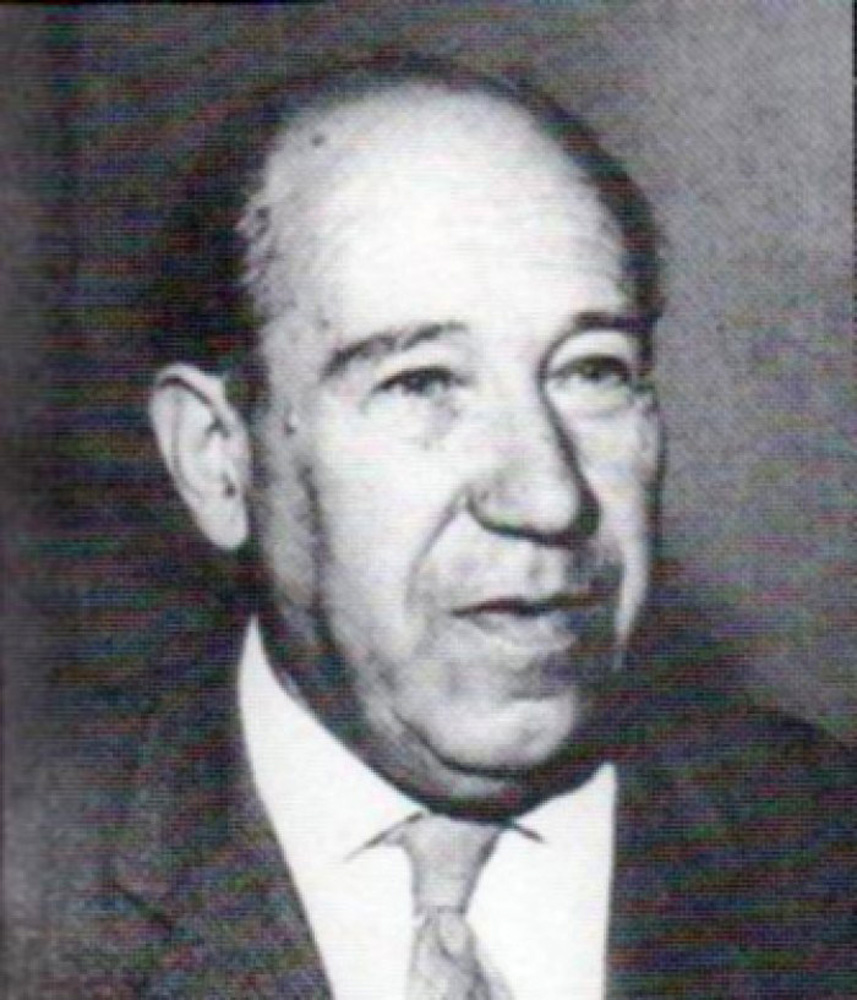 Coming to Sarajevo
Zagreb-born, upon completion of his architectural studies at the Vienna Academy under Peter Behrens, Juraj Neidhardt went on to polish up his talent by working with La Corbusier, a renowned architect, in Europe and Africa. He settled in Bosnia and Herzegovina in 1937 at the invitation of Slovenian architect Dušan Gabrijan. He left his mark on Sarajevo and on various mining towns and areas across the country such as Zenica, Vareš, Breza, Kakanj, Ilijaš, etc., and that is where he set a concept for new residential architecture under the slogan, "nothing extraordinary and something to suit a man".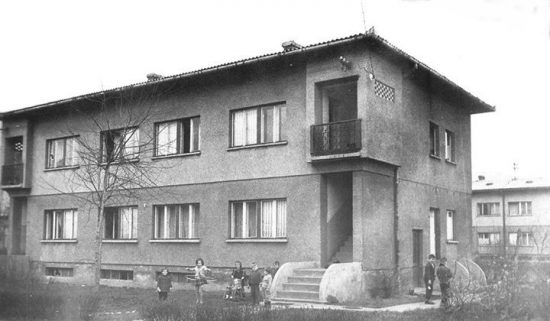 The New Next to the Old
"Let us transform Baščaršija—the old town—into a cultural hotspot, let us preserve the old fabric and give it a contemporary purpose, and let us erect new buildings next to the old ones to reflect the spirit of historic agglomeration: the new next to the old."
He was delighted by Sarajevo and the potential it held. He was fascinated by the Ottoman architecture in Sarajevo's old town so he endeavoured to blend it in with a new and modern vision he had of the city. When the Regulation Plan for the Preservation, Restoration and Revitalisation of Baščaršija was being carried out (1972–1975), he insisted that all residential quarters from Baščaršija to Marijin Dvor preserve their original look. In Marijin Dvor he designed a residential quarter and a unique architectural ensemble consisting of two contrasting structures: the vertical skyscraper of the Institutions of Bosnia and Herzegovina along with the square and the horizontal Parliamentary building "with a waist" (Marilyn Monroe). He believed that mountains around Sarajevo were a blessing, and he advocated city development plans to allow everyone to have a view of the mountains. His principles were the right to a view and the cult of the neighbourhood.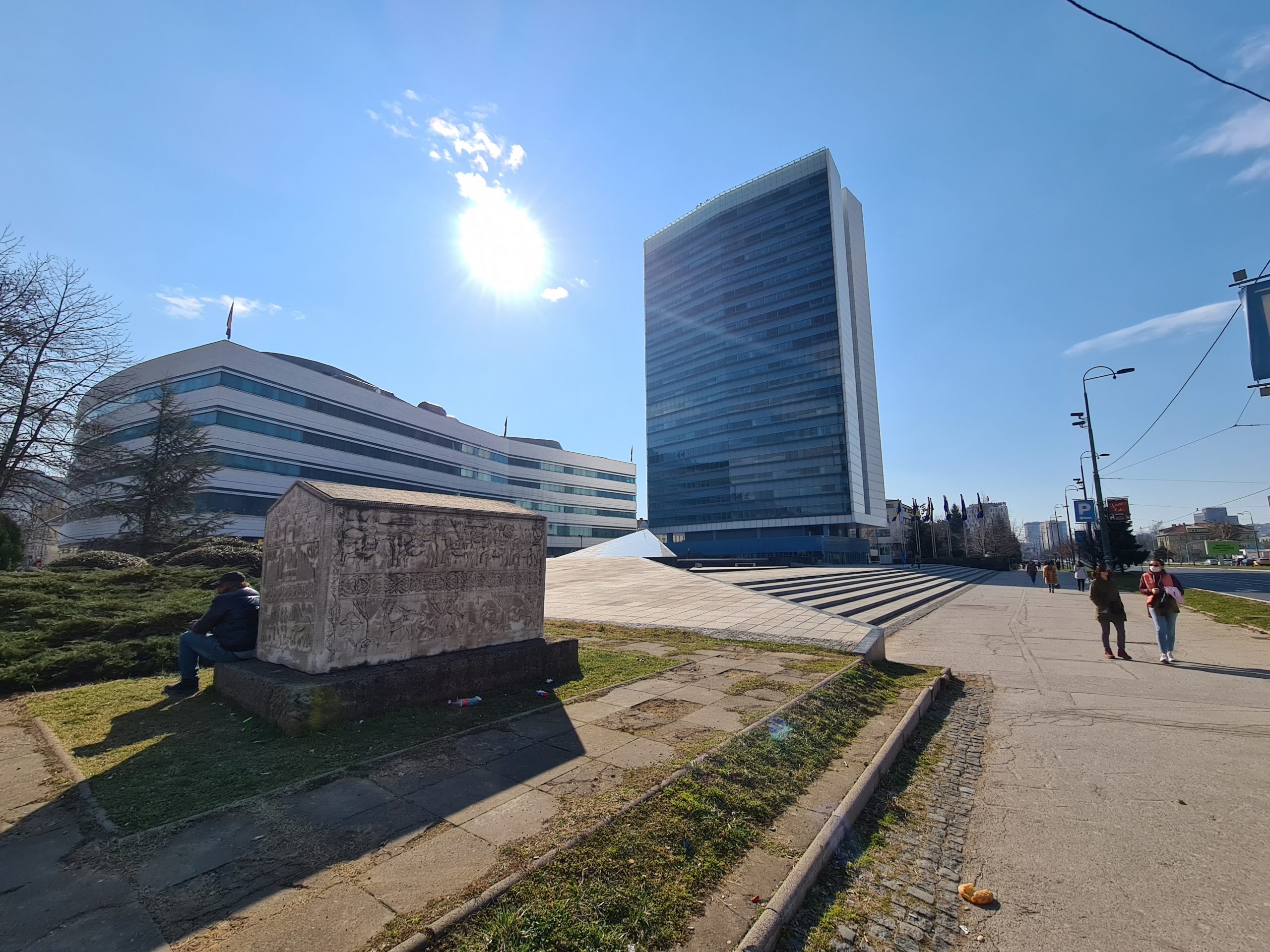 Juraj's Legacy
Even though his vision did not fully materialise due to new needs and elements of the city structure, the architectural legacy Juraj left behind in Sarajevo is substantial: the Eternal Flame memorial, the Gavrilo Princip Museum, the Scouts' House, the Faculty of Philosophy, the Faculty of Natural Sciences and Mathematics, the Chemistry and Physics Institute, the Ilidža Pavilion and Summer Stage, residential buildings at 11-17 Alipašina Street, a ski lodge in Mount Trebević… His idea of an "ideal utopian city" with green areas within residential blocks is embodied today in neighbourhoods such as Dolac Malta, Hrasno and Marijin Dvor.
Ideas Juraj Did Not Get to Finish
Juraj's dreams were way ahead of their time. However, if he had the time to make his ideas come true, we would now have a motel suspended above the Miljacka River and Vranjača tourist settlement in Mount Trebević. He also envisaged Morića Han (caravanserai) to be converted into a tourist hotel, Kuršumlija Madrasa (religious school) into Ghazi-Husrev Bey's Library, etc. 
He proposed building a "human origins museum". He believed that contemporary-style buildings, institutes and cultural institutions should be built on "the other bank of the Miljacka River", but that the river's banks should be public promenades lined with poplar trees.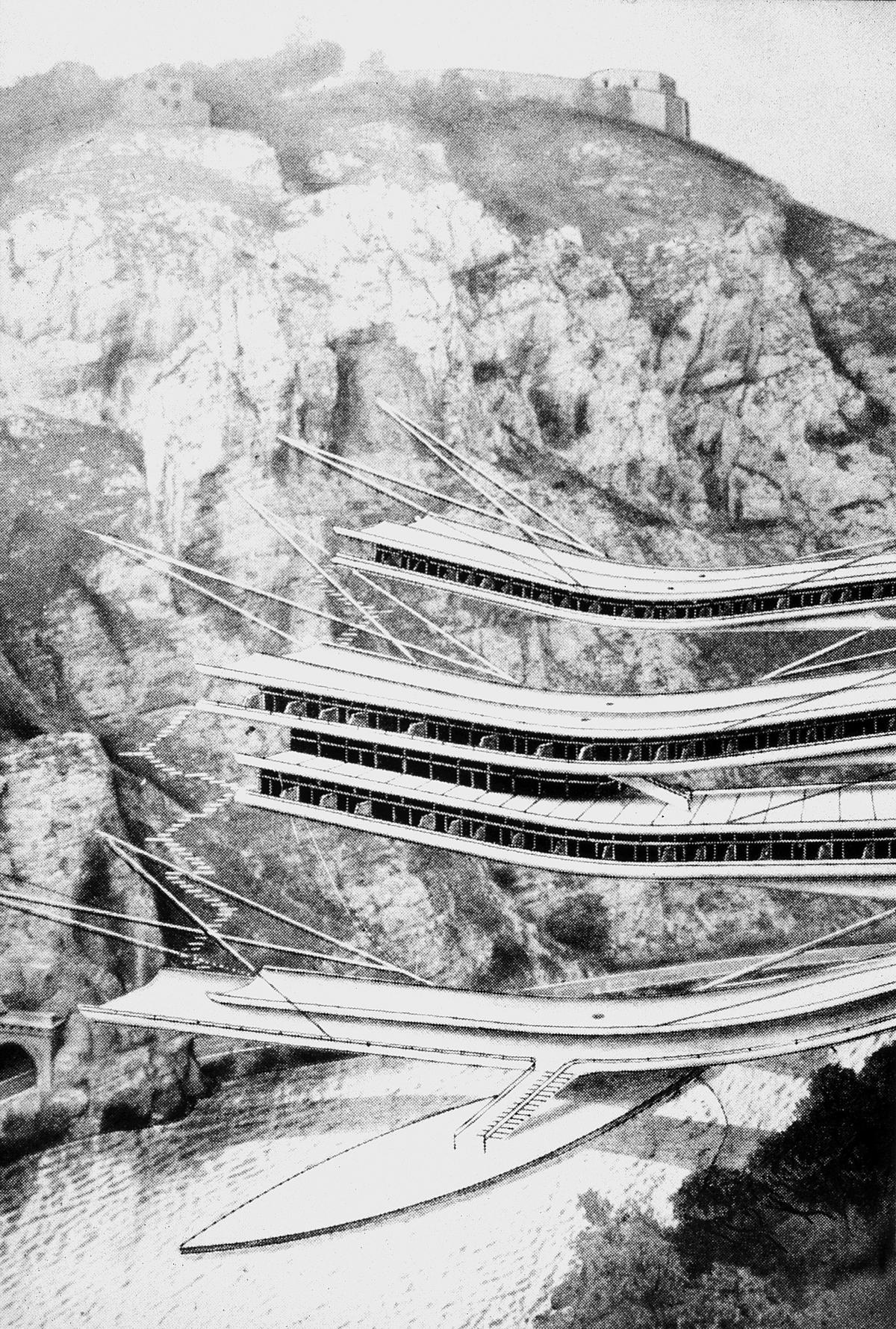 His principles were the right to a view and the cult of the neighbourhood.
He believed that being right next to the city's cultural hotspot, the area around Bentbaša and the White Fortress was ideal for recreational activities to keep the body in shape and spirits up. He also believed that it would be possible to have a swimming area on the Miljacka River and to go on boat tours on some sections of the river. He thought that the most beautiful part of Sarajevo were its hillsides, and he would always point out that people had to "have a right to a view". He tried to introduce green areas in urban planning for the city centre by adding greenery to Alipašina Street and by building a residential quarter with a large green area in Crni Vrh; he also wanted to move the pedestrian zone from Titova Street to the neighbouring Great Park.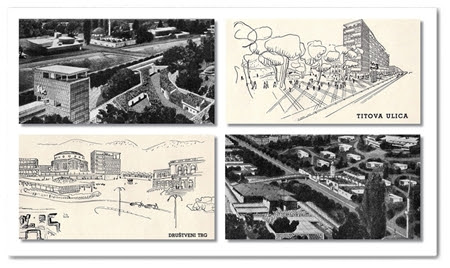 Zagreb, Belgrade and Ljubljana cannot boast of having such high-quality open spaces in the city centre.
---
Juraj Neidhardt was an architect, a theoretician, and a teacher who synthesised the traditional elements of and contemporary developments in Bosnian and Herzegovinian construction and architecture. He was a correspondent member of the Royal Institute of British Architects, and a member of the Croatian and Bosnian and Herzegovinian Academy of Arts and Sciences. When he first arrived to B&H, he worked at a company called "Jugočelik" which included iron ore mining companies and Željezara, iron and steel factory, in Vareš. That is when he started creating blueprints and constructing workers' housing in Central Bosnia's mining basin (Zenica, Vareš, Ilijaš, Breza, Kakanj). He died in 1979 in Sarajevo at the age of 77. He was buried at Bare Graveyard.