Walking on Ferhadija street from Eternal Flame towards Faculty of Economics, on the left side of the street your eye will wonder towards a rastaurant which begins to tell its story even before you get in. With a promising name – Klopa (Grub/Food), this restaurant, where the relaxing atmosphere dominates, is eager to spoil with its rich offerings even the pickiest of guests. Among them is a large number of foreigners of whom many did not hesitate to take their time and post their positive comments on the world's biggest travel page – TripAdvisor.
Klopa was opened in January last year, and its warm interior was designed by an architect Amir Vuk Zec. The reputation it has been building from the beginning is guarded daily and additionally formed by a ten-people team of dedicated employees. Meals that you will be served here are made in a baker's oven or on grill. Along the popular meals – various pizzas, good quality sandwiches, tasty platters…, little pots are a true challenge. In those, among other things, you can find veggie mlinci (thin dried flatbread), chicken mlinci, thai steak and green pot, and as for prepared meals, every day they offer two different meals and three different soups. Meat lovers will be just as satisfied as vegetarians. Good food, good feeling, that's Klopa!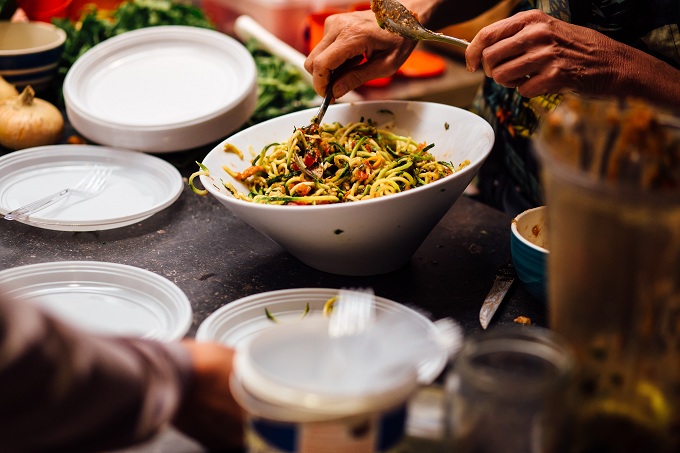 Restaurant Klopa held a very well visited workshop on topic Processing raw food by Maja Volk, a head chef of Novak Đoković.