In recent times, climbing and via ferrata have become quite popular terms in ambitious hikers' and adventure enthusiasts' vocabulary. Many of those who seek high-sensation activities and experiences in pristine nature make use of maps with some of the most attractive climbing areas and via ferratas in Bosnia and Herzegovina.
Written by: Semra Hodžić
Blagaj—Year-round Climbing Area!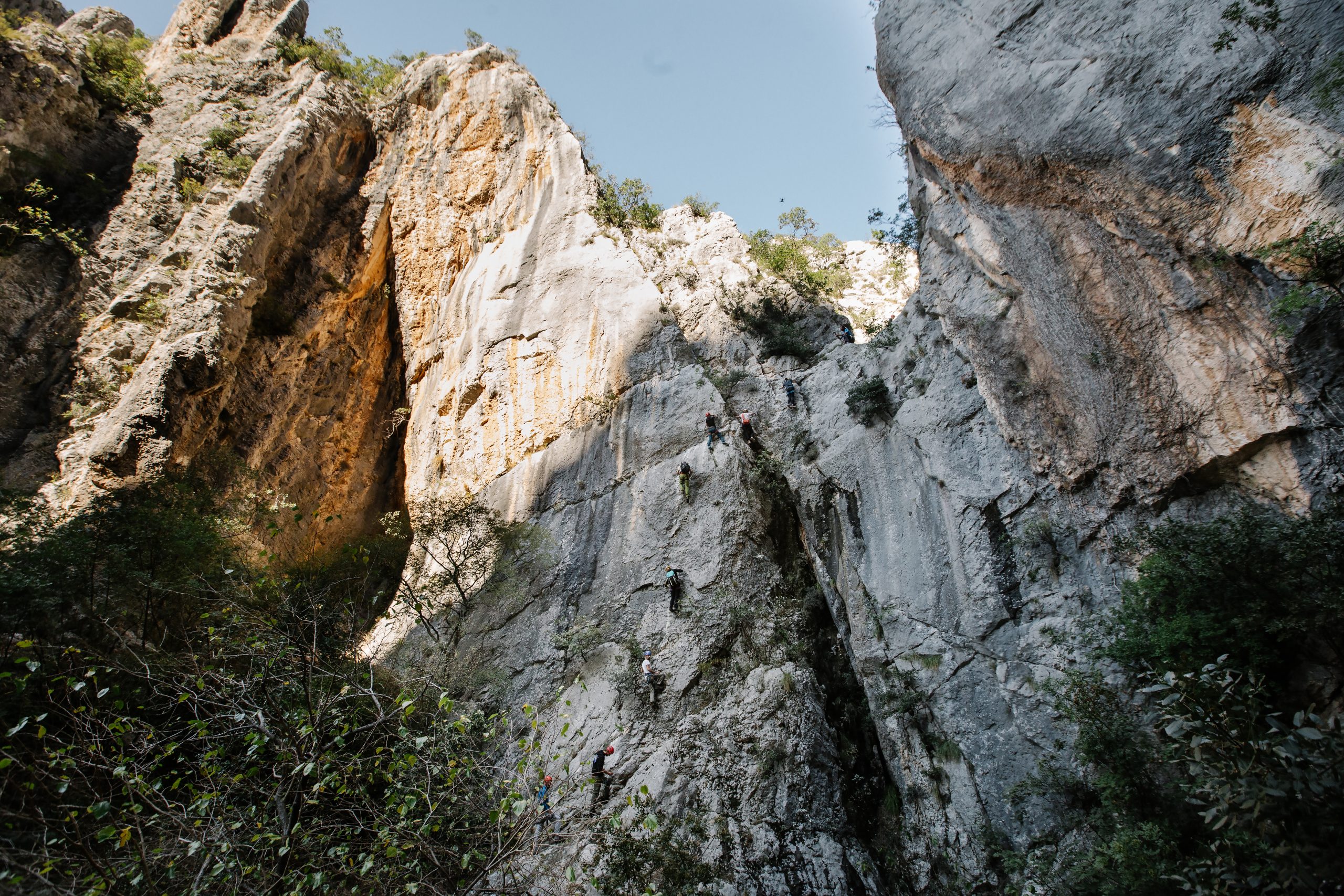 Under the sizzling heat of the Herzegovinian sun, up in the rocks above Blagaj and in the immediate vicinity of the spring of the Buna River and the Fortress of Herzog Stjepan, there is an attractive climbing area and a via ferrata stretching along the Vulin Creek canyon. Thanks to its pleasant climate, which is a rarity and a blessing in the climbing world, Herzegovina offers the best rock climbing conditions all year round. The Blagaj climbing area is composed of limestone, stretches over a rather large area of about 2.5 kilometres, and offers ascents and descents of varying difficulty for climbers of moderate to advanced skill levels. In addition to the local climbers, big names in the climbing world, such as Quentin Chastagnier, Silvo Karo, Said Belhaj, Nicolas Favresse, have already recognised the potential of this area.
Vrt ciklama—Magnificent View of Neretva and Drežanjka Rivers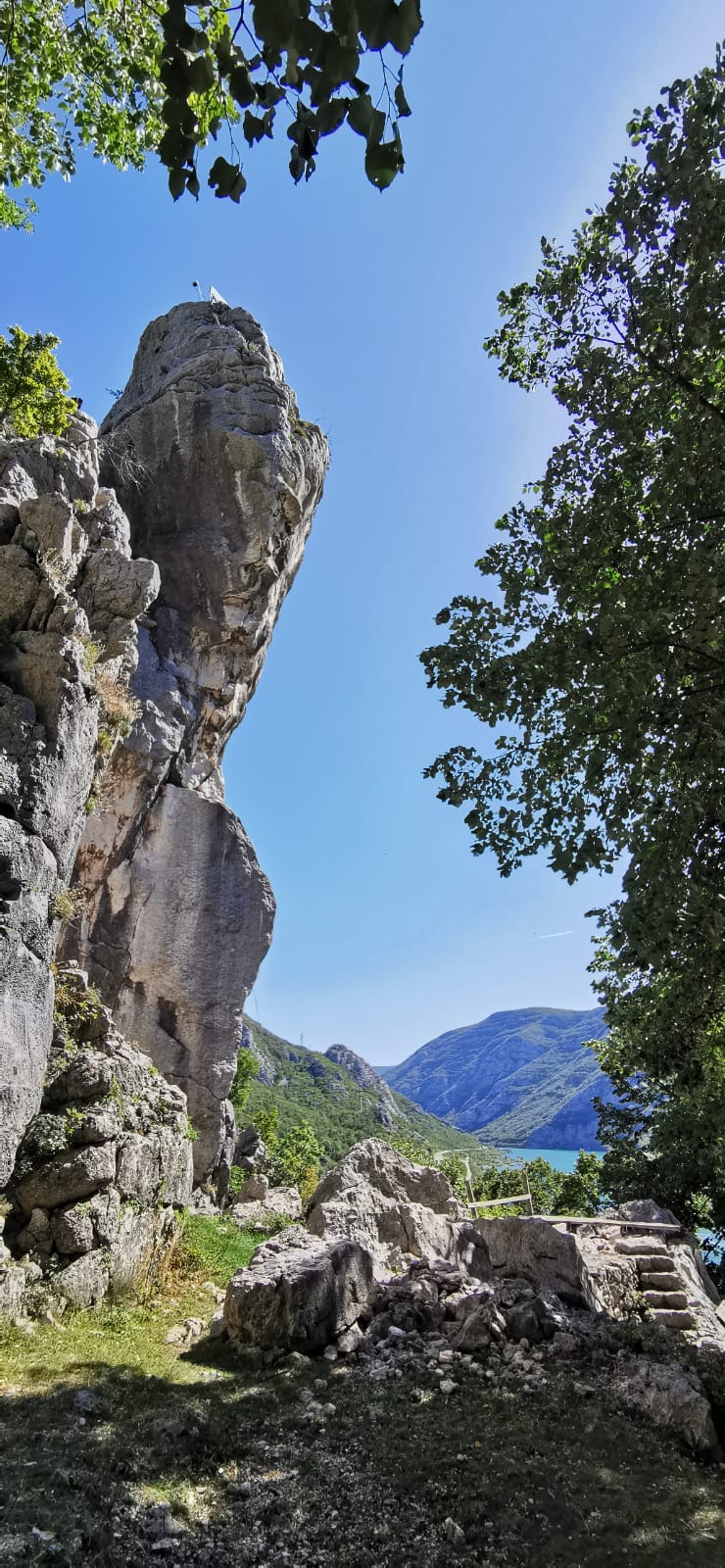 Rock climbers say that "Vrt ciklama" (Cyclamen Garden) in Drežnica near Mostar is one of their favourite rock climbing centres because it features more than 80 routes perfectly equipped with steel cables, ladders and other equipment designed to ensure climbers' security. The routes vary in length from 5 to 40 metres, and in difficulty level—on a scale from II-III to VIII and even higher. Drežnica hosts some of the most important rock climbing activities and events in Bosnia and Herzegovina. A rock climbing camp is situated in close proximity to the main road and offers beautiful views of Neretva and Drežanjka rivers. It is the perfect site for camping, and in summer, you can swim in the Drežanjka River.
Sokolov put—Unique Attraction on Mount Romanija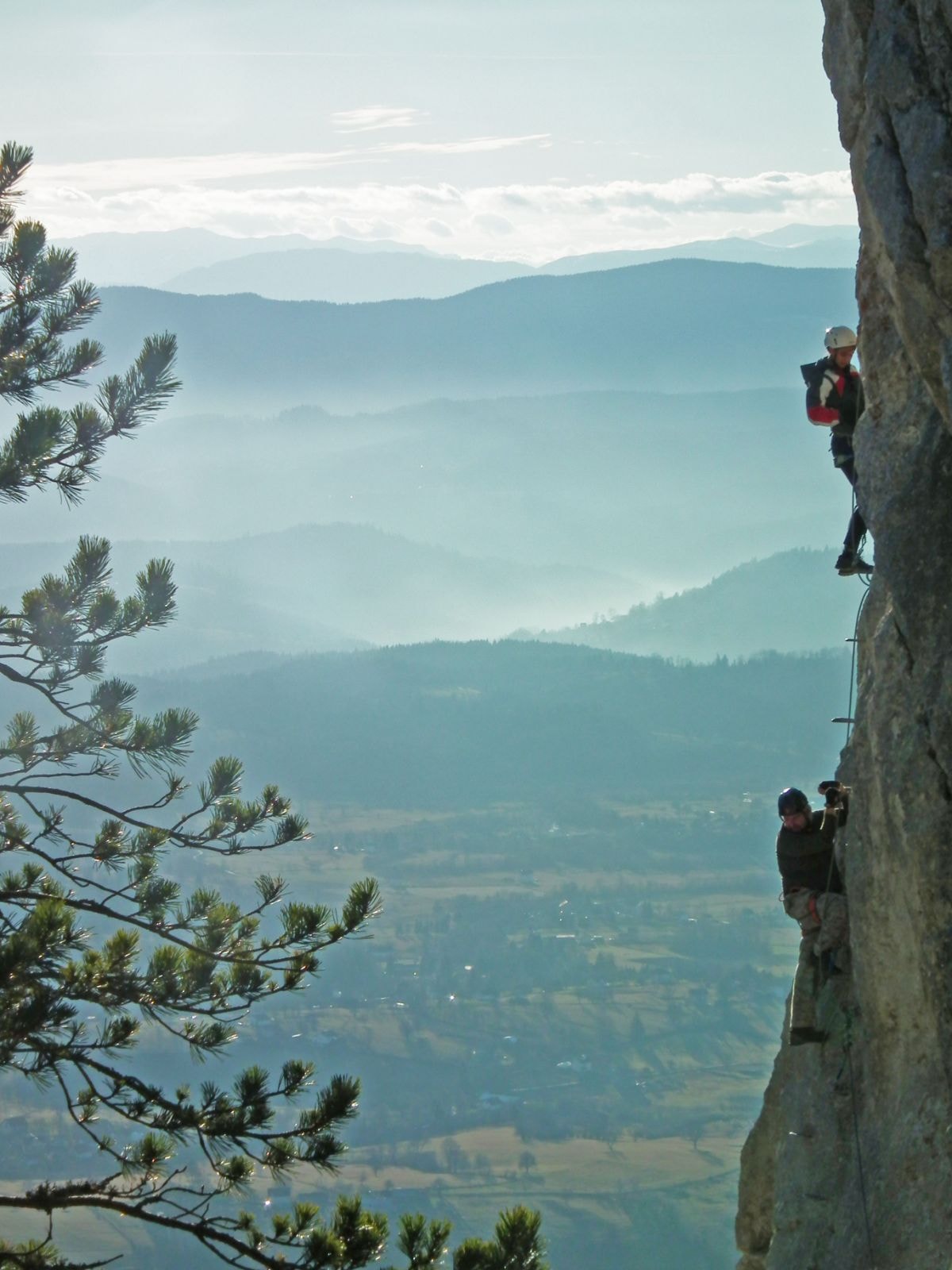 Sokolov put (Falcon's Route) in Mount Romanija is a new, unique via ferrata in the climbing communnity which is also suitable for those who do not have any alpine climbing experience. It is a 350-meter long stretch of rocky terrain with steel safety cables and two suspension bridges, which makes it rather unique in Bosnia and Herzegovina. Adventure and extreme sports enthusiasts will certainly enjoy the feeling of an adrenaline rush climbing this ferrata, but they will also feel completely safe.
Hotanjski krš—Climbing "Mecca" in the Tuzla Canton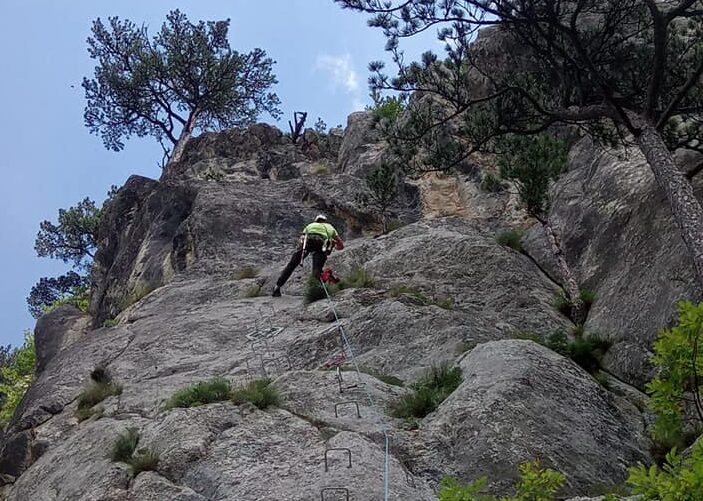 A via ferrata in a protected area of Mount Konjuh is the first climbing route in the Tuzla Canton. It was created in Hotanjski krš (Hotanjski Karst), which belongs to the municipality of Kladanj, in the immediate vicinity of the village of Brateljevići situated on the way to "Muška voda" (Men's Water), a popular location in Kladanj. This large rock amphitheatre offers a wide range of climbing options ranging from classic alpine climbing to challenging and technically difficult routes and fantastic long and short ascents and descents of varying difficulty. 
Steep Vertical Accents and Descents of Mount Velež which has Prominent Presence in Alpine Climbing History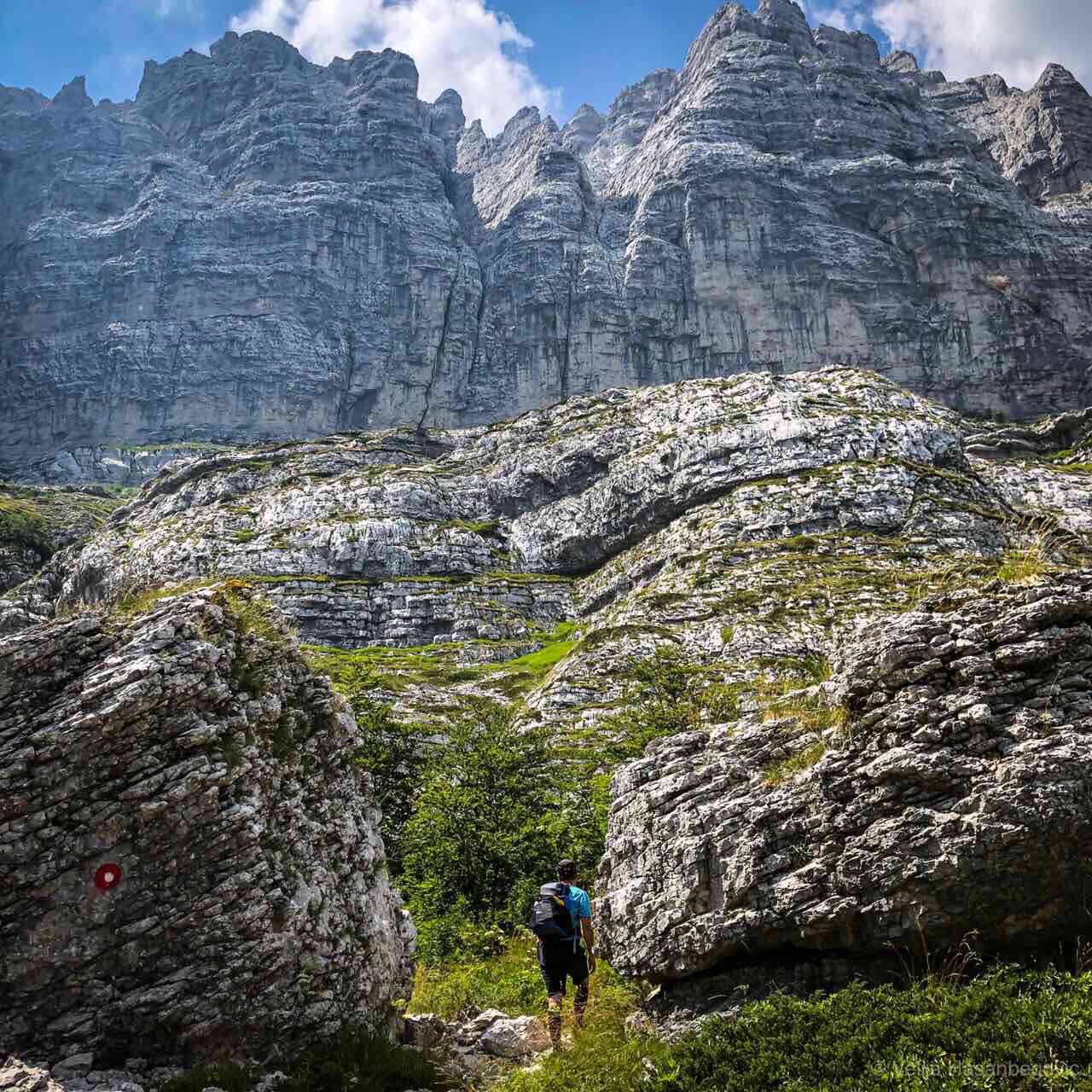 Velež, a rocky mountain located east of Mostar, has the perfect conditions for alpine climbing aficionados. That is why the "Heart of Velež" project promoted it as a premier hiking destination with world class trails. This did not happen by chance, because the north side of Mount Velež is made of limestone rock extending over 13 kilometres. It is one of the most distinctive and largest rocks in South East Europe and plays an important role in rock climbing—names of prominent rock climbers are written in golden letters in climbing history books. With the intention to bring the spirit of alpinism back to Mount Velež, several via ferrata routes were created to allow rock climbing, and a hiking trail was marked from the foot of the mountain all the way to Botin, the highest peak of the mountain. One of these routes was dedicated to Armin Gazić, the alpine climber who created the route, but who tragically lost his life. It is graded B and C in difficulty, reaches a vertical height of 200 metres, and has a total length of 350 metres. Then there is the "Heart of Velež" ferrata, which is extremely difficult, and a ferrata on the southern foothills of Velež, which is part of the Fortica Park in Mostar. The park also features a popular zip line, and a skywalk—a floating glass promenade—offering panoramic views of Mostar.
Osobac Peak in Mount Prenj—One of the Longest Via Ferratas in the Region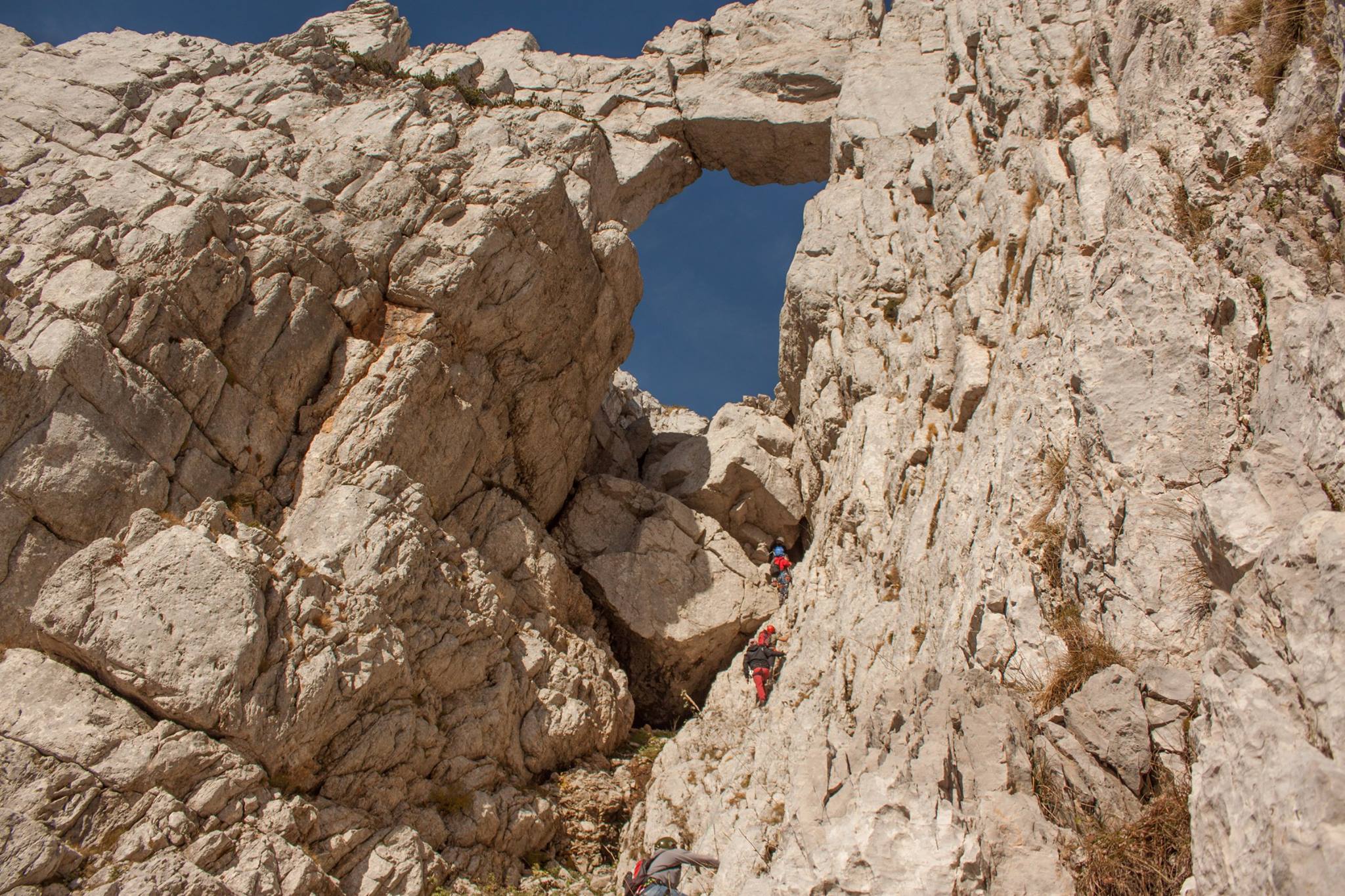 If you ask hikers, they will tell you that the ferrata on the north-eastern edge of the charismatic peak of Mount Prenj called Osobac is the one that offers the most spectacular panoramic views. The Osobac ferrata in Mount Prenj, which is referred to by some as the "Bosnian Himalayas", has a total length of 1,200 metres and reaches a vertical height of about 700 metres. This makes it one of the longest via ferratas in the region. A challenging ferrata of medium technical difficulty with a few very difficult sections, the Osobac ferrata includes all the elements of high altitude climbs and is the source of extreme delight. Before tackling it, you are advised to get in touch with the Bosnian and Herzegovinian Mountaineering Association to receive the latest information about the ferrata!
Ferrata in Kozara National Park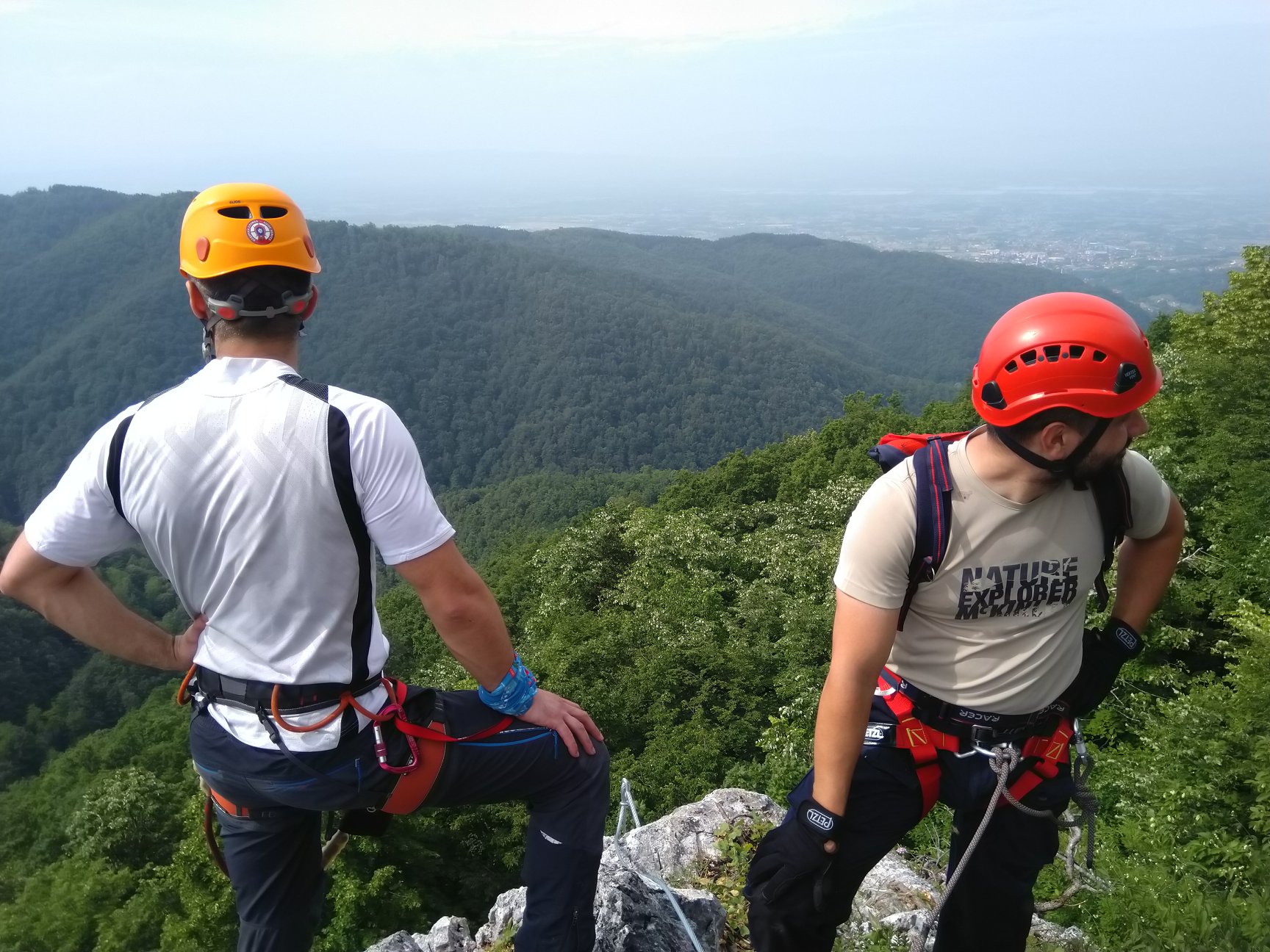 The hiking trail en route Rajkovići-Kotlovača Mountain Lodge-Bijeli kamen-Zečiji kamen, which has a total length of 4.2 kilometres and passes through some of the most gorgeous sections of the park featuring picturesque vantage points and a charming waterfall, is the highlight in a wide range of activities visitors can choose from at the Kozara National Park. What makes this trail particularly appealing is the so called via ferrata on the Bijeli kamen (White Stone) rock. The 26-metre long ferrata is the first adventurous route in the region to make your heart beat faster with excitement as you look at the surreal landscape around you. The trail is lined up with 1,500 yew tree seedlings—a rare and threatened plant species which is on the Red List of Protected Flora and Fauna of RS.
---
Rock climbing is an adrenaline sport which gradually developed and evolved from alpinism. It boosts your mental and physical strength, improves your focus and helps you connect with your inner self.