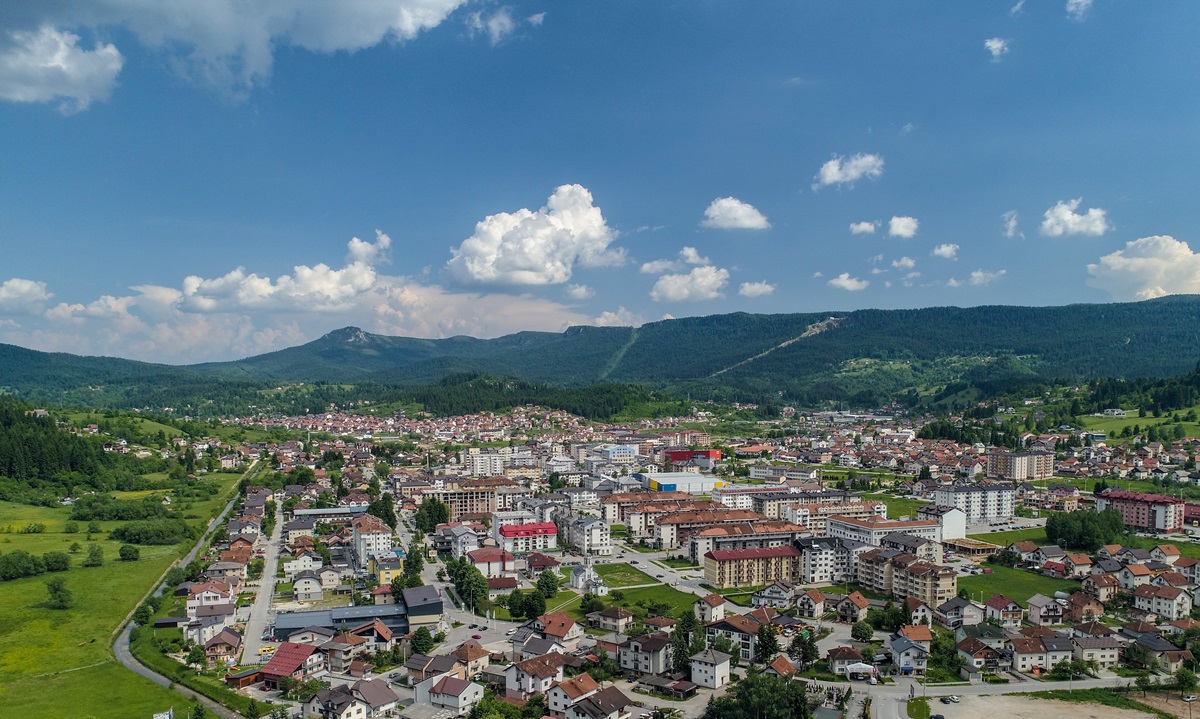 Panorama Pala; Foto: TO Pale
Pale: A Thousand Pictures—One Story
Pale, a small town nestled between Jahorina, Romaniija, Ravna, and Trebević mountains, covers a distinctly mountainous terrain. Around 65 percent of the Pale area is covered by stunningly beautiful, mostly coniferous forests. Nowadays, the Pale municipality is a modern and well-maintained place, and a kind of a university, cultural, sport, and tourist centre.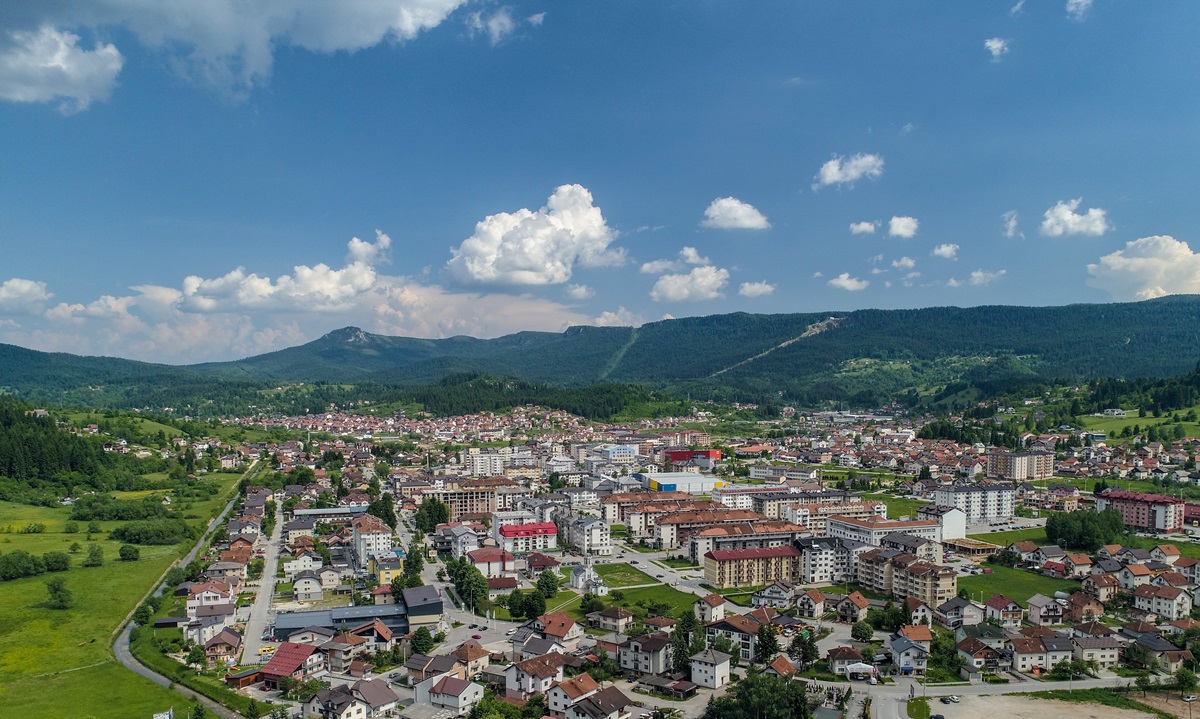 Its Royal Highness—Mount Jahorina
Mount Jahorina is without a doubt the most important and well-known tourist area in the Pale municipality. It allows people to enjoy the benefits of its gorgeous natural landscape throughout the four seasons. In the winter season, thousands of skiers, adventurers and tourists spend time on Mount Jahorina's trails. Well-maintained by global ski resort standards, Mount Jahorina boasts of having chair lifts, ski schools, various equipment rental options, and high-end hotels with a wide variety of culinary delights, wellness and spa centres, and great night entertainment options. It also played a rather important role in the XIV Winter Olympics.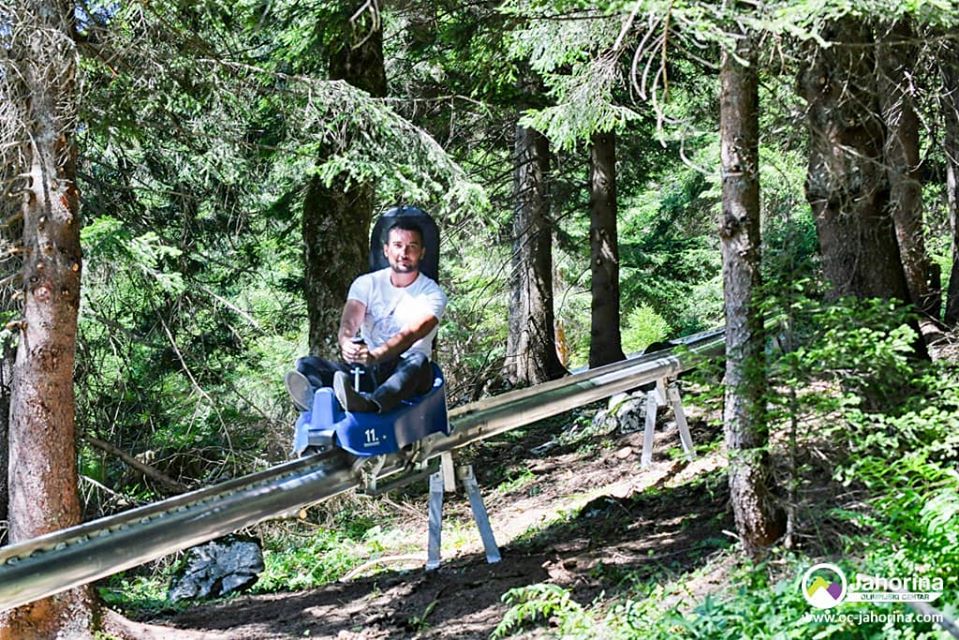 The summer season in Mount Jahorina has improved over the years in terms of quality and the choice of available activities. Walking and hiking along its trails, hiking, cycling, going on panoramic chair lift and gondola lift rides, picking medicinal herbs, paragliding, paintballing, playing sports and doing recreational activities, making use of football, mini football, basketball, volleyball, handball, and tennis courts, swimming in the pools, enjoying in wellness and spa centres, revelling in a variety of culinary offerings, going on quad bike rides, visiting the lake on top of the mountain, going summer tubing or on tower, loopster, skydive, and alpine coaster tours (this is one of Europe's longest roller coasters) are only some of the activities Jahorina offers to its visitors, which makes it the most important summer-season tourist destination in the Pale municipality.
In Between Pale and Mount Jahorina—Ravna Mountain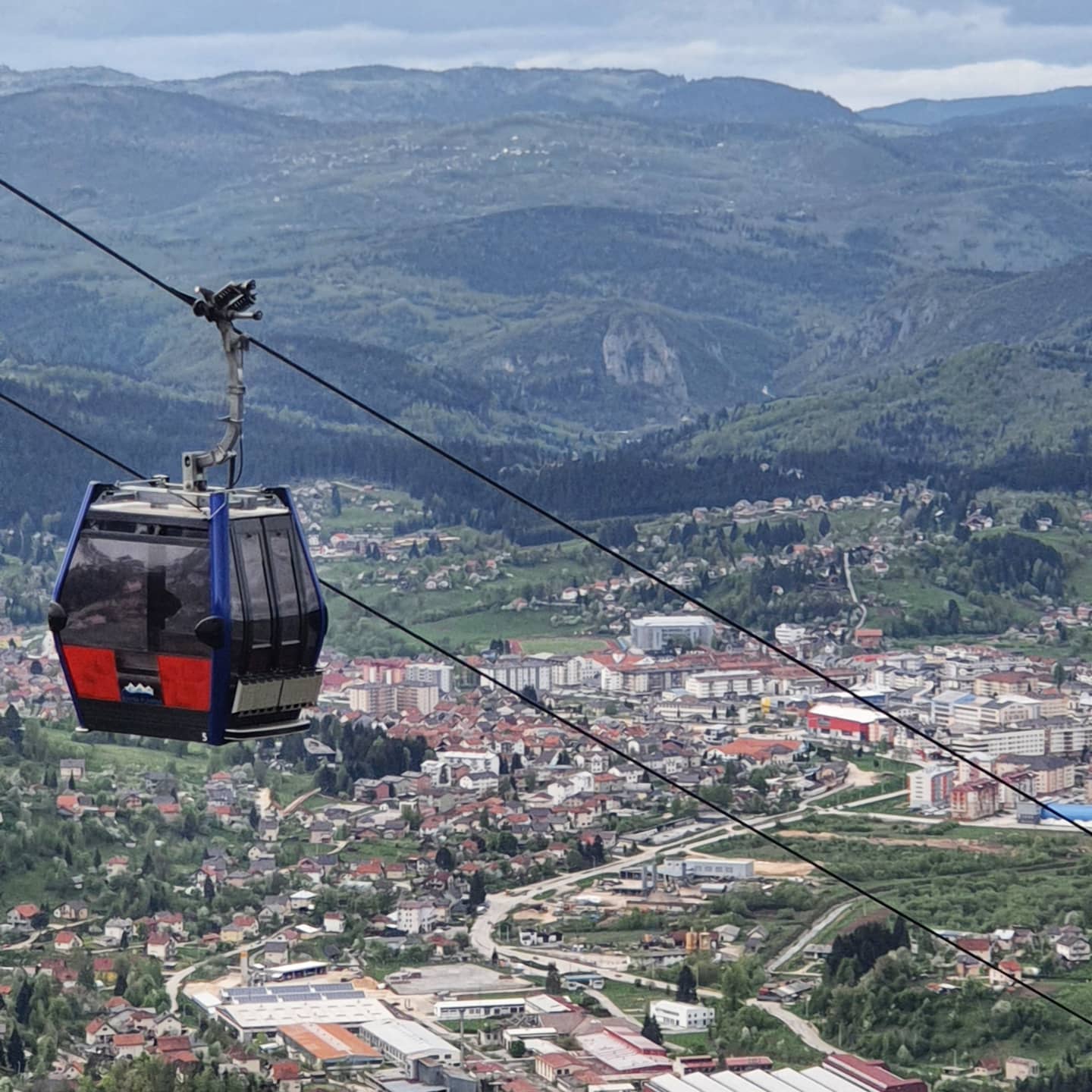 Ravna planina or Flat Mountain is part of the Jahorina Complex. Its naturally isolated landscape abounds in forests and plant and animal life. Marked hiking trails span from Pale to Ravna Mountain and all the way to Mount Jahorina. Ravna Mountain Ski Resort is only 3 kilometres far from the centre of Pale. Well-tended ski trails stretch over 12 kilometres. The main 1,400-metre ski trail is the site of competitions organised by the International Ski Federation (FIS). In addition to winter activities, sliding down a zip line is a huge adrenaline-boosting attraction for many visitors. Other activities worth mentioning are cycling and mountaineering, lake swimming and fishing, as well as the activities that involve water walking balls, pedal boats, tourist train rides through pristine nature, and BBQ picnics, etc. Its gondola lift (with passenger cabins) places Ravna Mountain in the ranks of the most popular regional tourist centres. A gondola lift trip to the top of the mountain is quite spectacular and offers incredible views of the urban part of Pale and Mount Romanija.
Epic Mount Romanija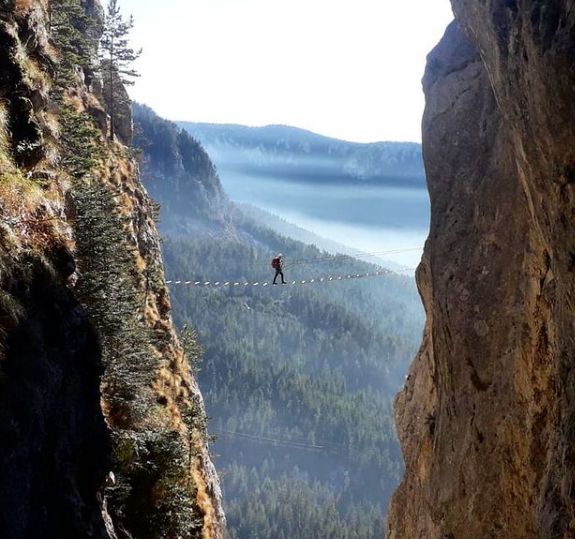 Mount Romanija dates back to a long time ago. It is also known as Hajdučka gora or Outlaw Mountain because of the numerous stories and epic poems that can be heard even today. Romanija's best known outlaw is certainly Starina Novak. The cave that bears his name is now a historical and tourist attraction in the Pale municipality. Novakova pećina or Novak's Cave sits at an altitude of 1,550 metres above sea level. A properly marked hiking trail, which is also reinforced by cables, leads up to the cave (you should not attempt to explore it without professional assistance and guidance). Recently, a very attractive via ferrata (iron path) was created on Mount Romanija. This via ferrata is a protected climbing route, built with a steel cable rail and grips fixed to the rock, and two suspension bridges. It stretches over 350 metres, and the main rock on the ferrata provides amazing views of the neighbouring area and the Orlovača Rock which is shrouded in a veil of secrecy.
Magical Orlovača Cave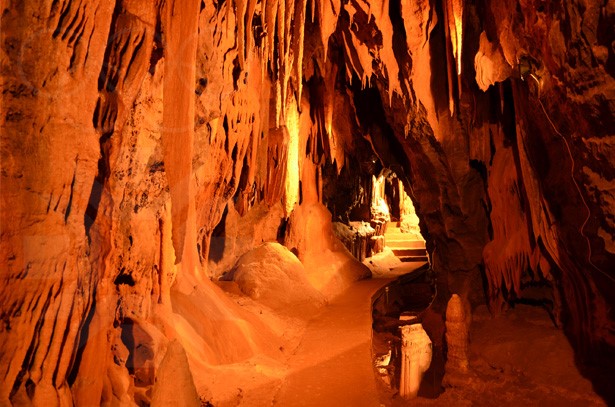 The Orlovača Cave sits on the rocky hill bearing the same name in the small village of Donje Sinjevo, about 10 kilometers from Pale and one kilometre from the main road. Tours last about 30-45 minutes. In addition to Orlovača, other caves include Mokranjska Miljacka Springs Cave and Novak's Cave. The Orlovača Cave is well known for an incredibly rich array of decorative cave formations—stalagmites, stalactites and halictites—in the most diverse variety of shapes and colours. Petrified waterfalls, coral jewellery and bigrene tubs filled with water add the final touch to the ambience and give Orlovača a magic touch of sorts. Apart from the remains of cave bear bones, certain types of archaeological material were found in the cave such as fragments of ceramics from the Mesolithic, an axe dating back to between 2,500 and 3,500 years, and ancient Roman bricks.
A Place Where Miljacka's Water is Drinkable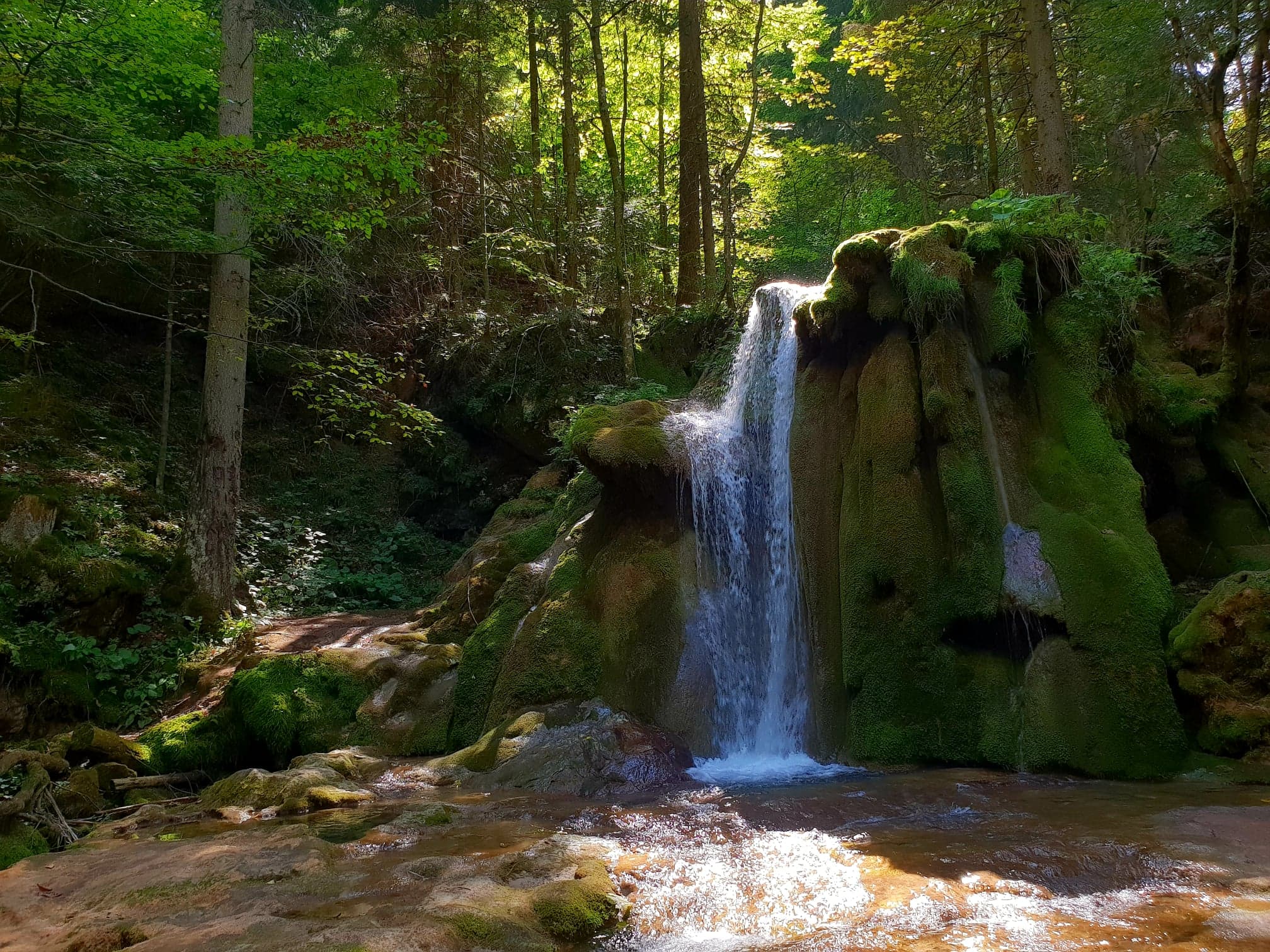 The Paljanska Miljacka River originates southeast of the centre of Pale in the form of a few stronger karst springs of the gravitational type. Because of its clear waters, low temperature and increased mechanical contact with the air on its rapids and cascades, it is sufficiently saturated in oxygen. The waterfalls at the spring of the Paljanska Miljacka River are a magical sight to see and a sensation for the senses. Its waters are suitable for trout farming, and not far below the spring there are several fishponds and restaurants that are a real pearl of Pale's tourist and culinary offer.
---
Tourist Board of the Pale municipality is actively engaged in the promotion of its tourism-related establishments and potentials. Jahorina, Romanija and Trebević mountains are all parks of nature and climatic resorts with representative features, lovely landscaped areas, gorgeously abundant forests, pastures and wildlife, cultural and historic heritage, and a favourable geographic location.
---
JAHORINA SKI RESORT FEATURES:
– Ski centre's altitude: 1,300 – 1,890 m
– Highest mountain peak: Ogorjelica, 1,916 m
– Total slope length: approximately 45 km
– Total cross-country trail length: 10 km
– Total chair lift capacity: approximately 17,000 people per hour
– Ski lifts: 11 (1 gondola lift, 3 six-seater chair lifts, 1 six-seater chair lift, 3 drag lifts, 3 magic carpets)
– Designated areas for small children: 2
– Maximum altitude difference: 590 m
– Longest trail: 2,041 m
– Number of approved ski trails: 11 (SL, GS, SG, DH)