The ancient Romans viewed this small town situated in South-East Herzegovina as an endless snow desert. Neuesigne was the Latin name for the small town sprawling across the vast karst field with the Zalomka River flowing at its bottom and across the mountain massifs of the Crvanj and Velež mountains. As far back as the 12th century, it has a rich history which is best reflected in stories told by a large number of medieval tombstones, the old town of Vjenčac and a magical bridge.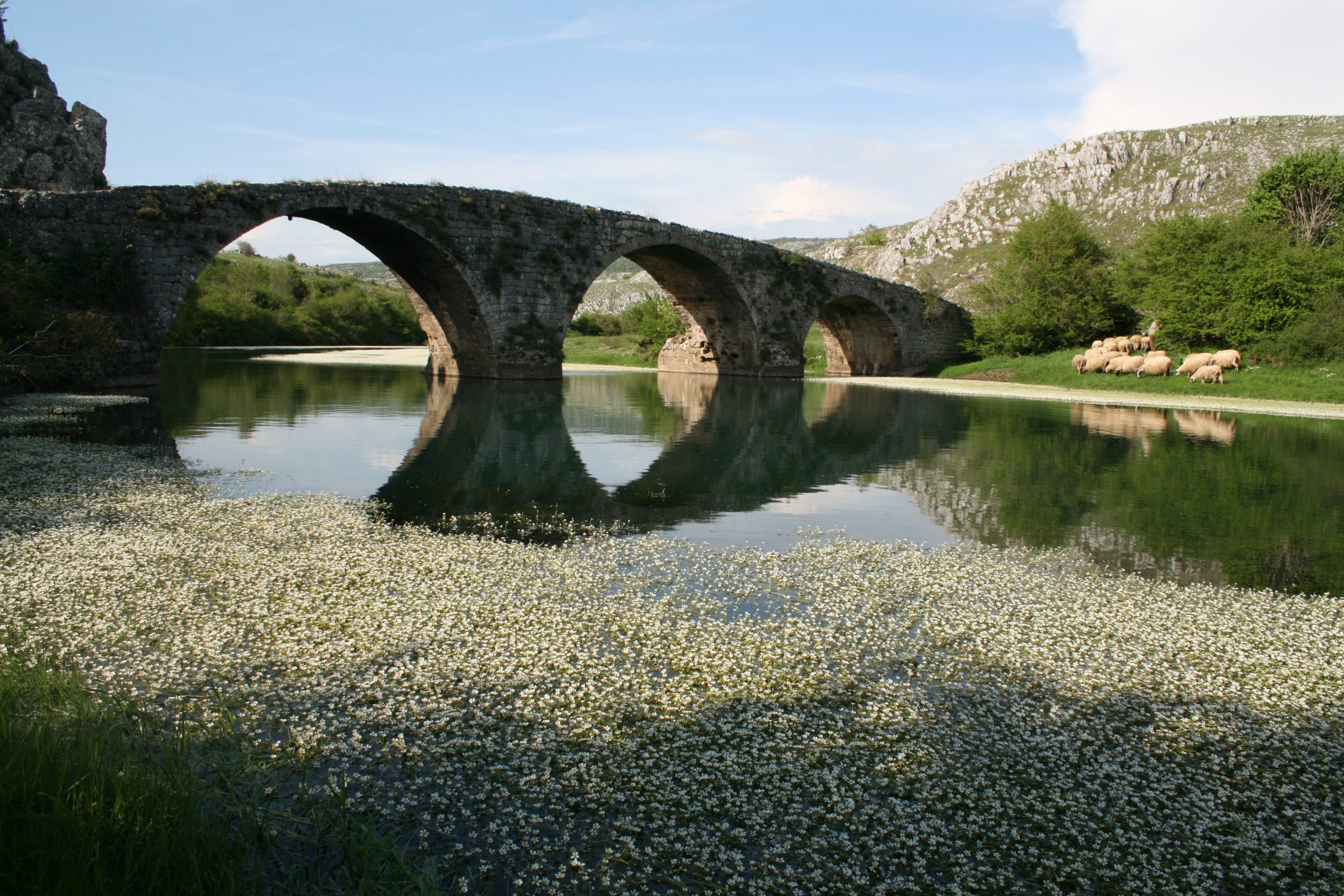 Written by: Semra Hodžić
Ovčiji brod—Construction Masterpiece
Ovčiji brod (Sheep Ship) is the oldest bridge spanning across the Zalomka River; it is located 13 kilometres away from Nevesinje in the Bratač village. Its present day form dates back to the time of the Roman Empire, and legend has it that the widow of Beg Ljubović had it erected in the 17th century. However, according to archaeological remains, it dates back to the 18th century and the rule of Sultan Mahmoud II (1730-1754). Nevertheless, word has it that there was a bridge there back in ancient times since the remains of a well-preserved Roman road lead up to the bridge. It is made of stone with three arches. It is 35 metres long, and three metres wide. It was named by shepherds who led their sheep over the bridge to graze in Zelengora, Treskavica and other mountains. It is now protected as a national monument of Bosnia and Herzegovina.
Nevesinje "Sea"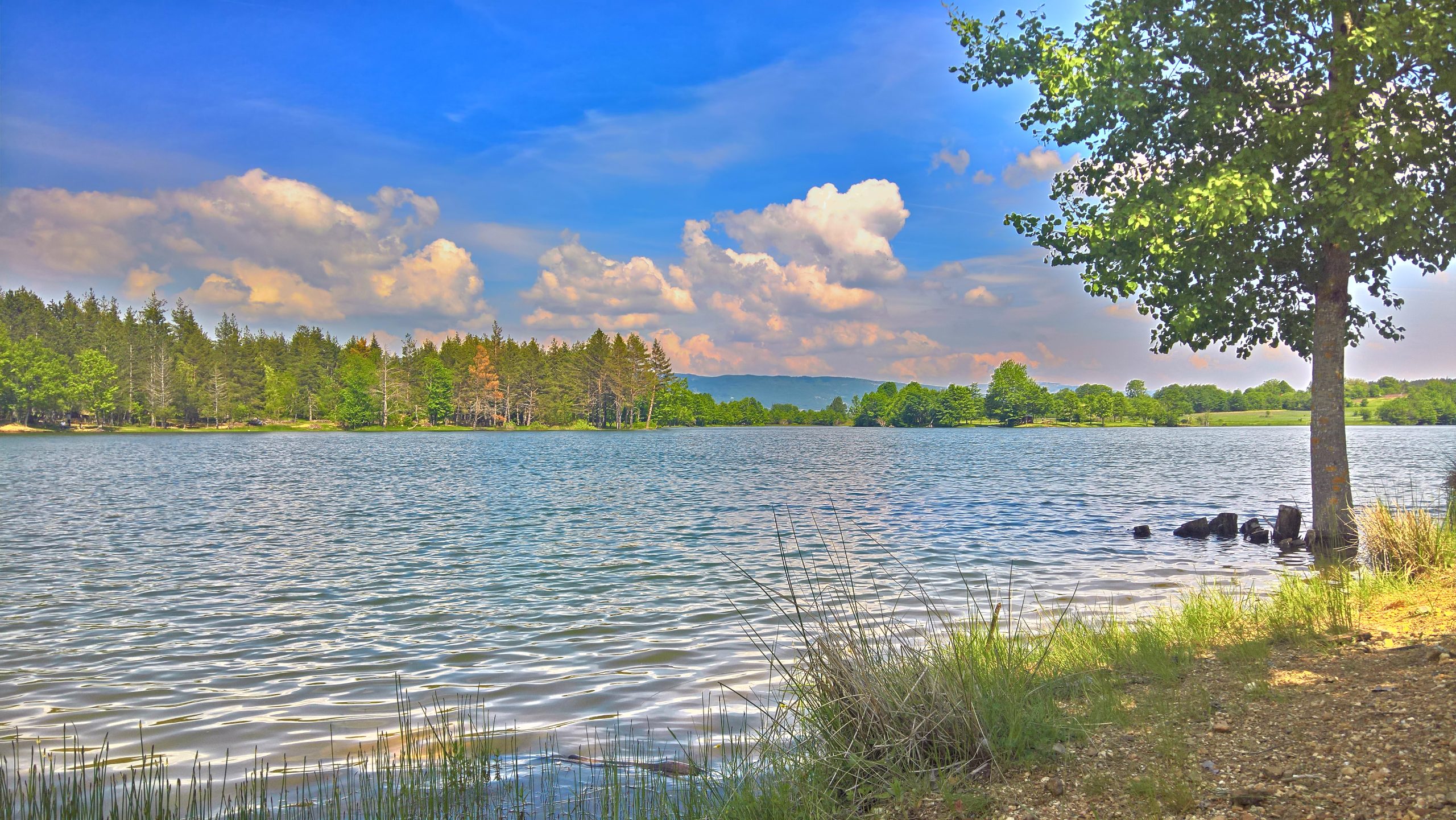 Nearly four kilometres north of Nevesinje you will come across stunningly beautiful scenery of Lake Alagovac, the "Nevesinje Sea" as people in this area often like to call it. The lake is situated at the foot of Mount Velež, and it formed after a dam was constructed in 1968 to provide water for the Nevesinje municipality. It is the largest lake in the Nevesinje Valley spanning 40 hectares. It is exceedingly rich in fish which is why fishermen love to frequent it. Visitors can camp out on the lake, row a boat or swim in the lake, walk around or just enjoy the exceptional landscape that surrounds the lake.
Morine Plateau—European Tibet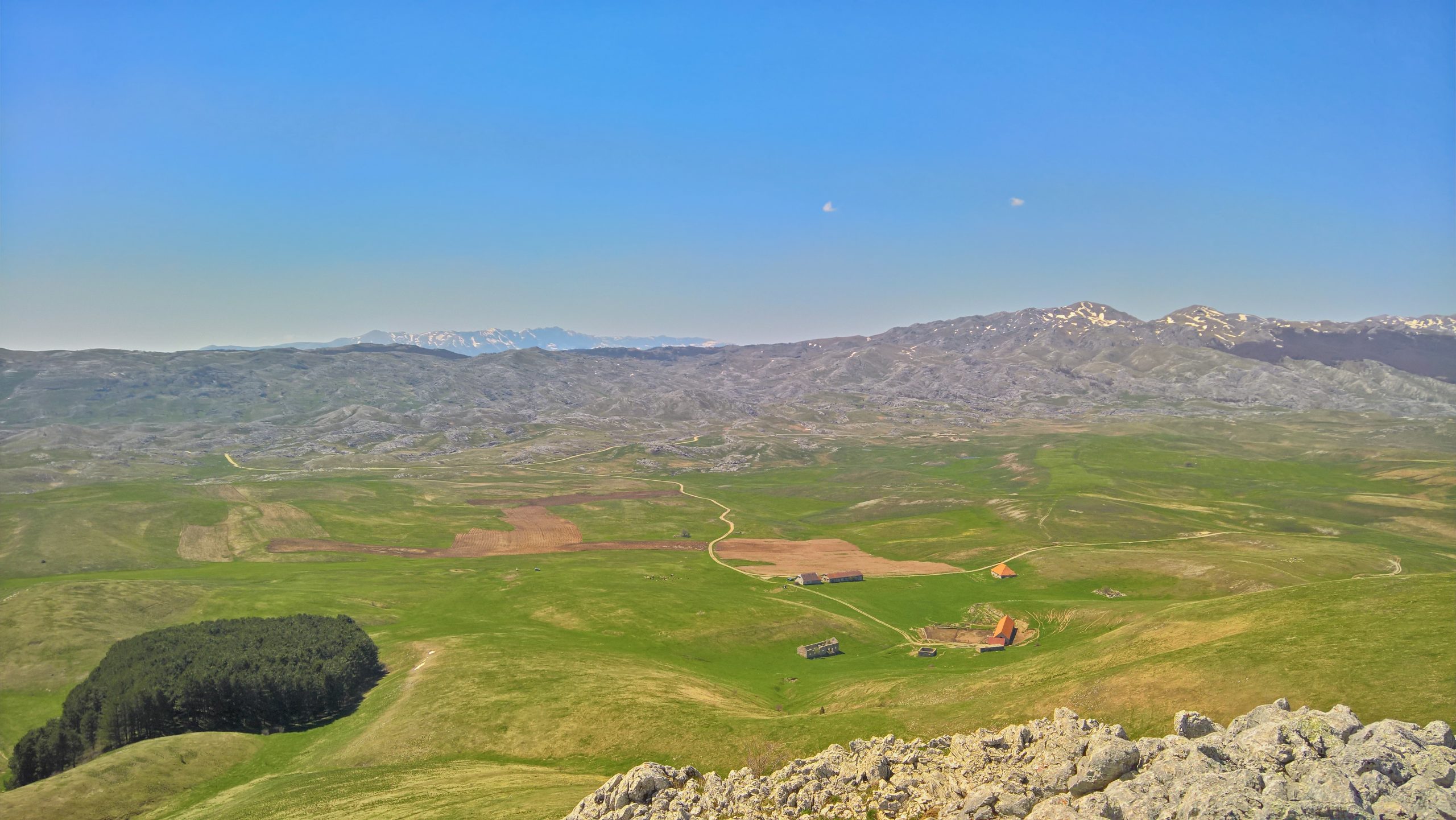 In the area between Nevesinje and Kalinovik, there sits a delightful plateau as if in clouds. Spanning about 4,700 hectares, Morine Plateau is at an altitude of 1,612 metres. It lies north of Nevesinje and south of Kalinovik offering views of Crvanj, Visočica, Treskavica and Zelengora mountains and underground river called Zalomka. People call it the "European Tibet". Renowned Turkish travel writer Evlija Čelebija crossed the plateau. While a large number of cattlemen, whose job was to lead cattle to graze on high mountain pastures, used to gather in the plateau, nowadays there are but few shepherd huts with cattlemen and dwellings with water tanks that were once used to store water in households. Wheat and barley used to be successfully cultivated in the Morine Plateau; however, nowadays high-quality sheep cheese is made there. Silent witnessed of Bosnian-Herzegovinian history—medieval tombstones—sleep in the plateau. The most popular necropolis is the so called Svatovsko groblje (Wedding Cemetery), and there are many legends and stories associated with it in the area. When you cross the plateau, you get to the village of Boračke vale and Lake Crvanj. People say that the plateau is a rather special place exuding charm and soul, and that the whole area that surrounds it is picturesque and abundant in natural resources. Every now and then, a traveller happens to realise that how surreal the landscape is and decides to capture it in a photo! Some people say that the fact not many travellers come to the Morine Plateau allows it to stay as it is, true to itself and irresistible.
Safvet-beg Bašagić's Birth House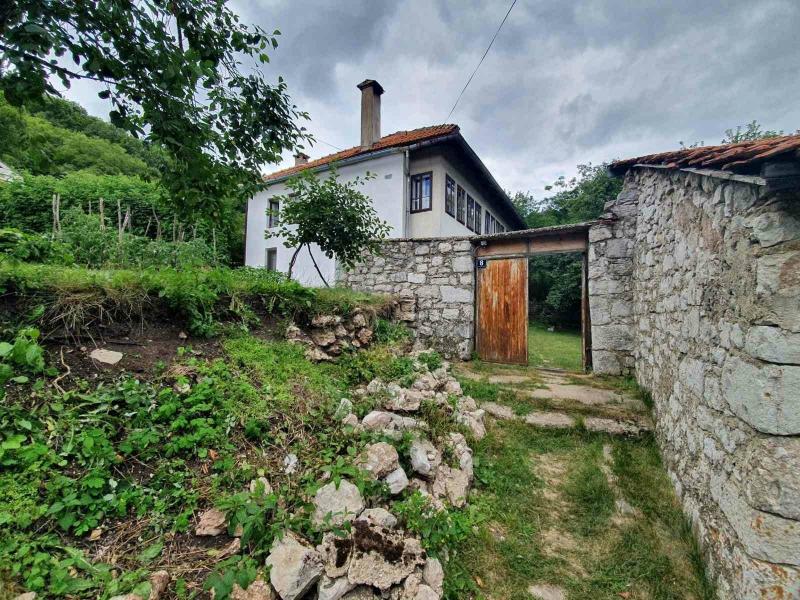 The birth house of Safvet-beg Bašagić, acclaimed Bosnian-Herzegovinian poet and representative of the national revival, has become increasing popular among the visitors of Nevesinje. It was announced that it would be purchased from a private owner and renovated to become a museum. Born in 1870, Safvet-beg Bašagić was one of the most distinguished figures of modern Bosnian and Bosniak literature and founder of the Bosniak literary revival right at the start of the 20th century. He was an acclaimed poet, translator, historian and politician. His collection of Islamic manuscripts and old books, kept at the University Library in Bratislava, is a part of UNESCO's Memory of the World Programme.
Nevesinje Olympics Nominated for the UNESCO List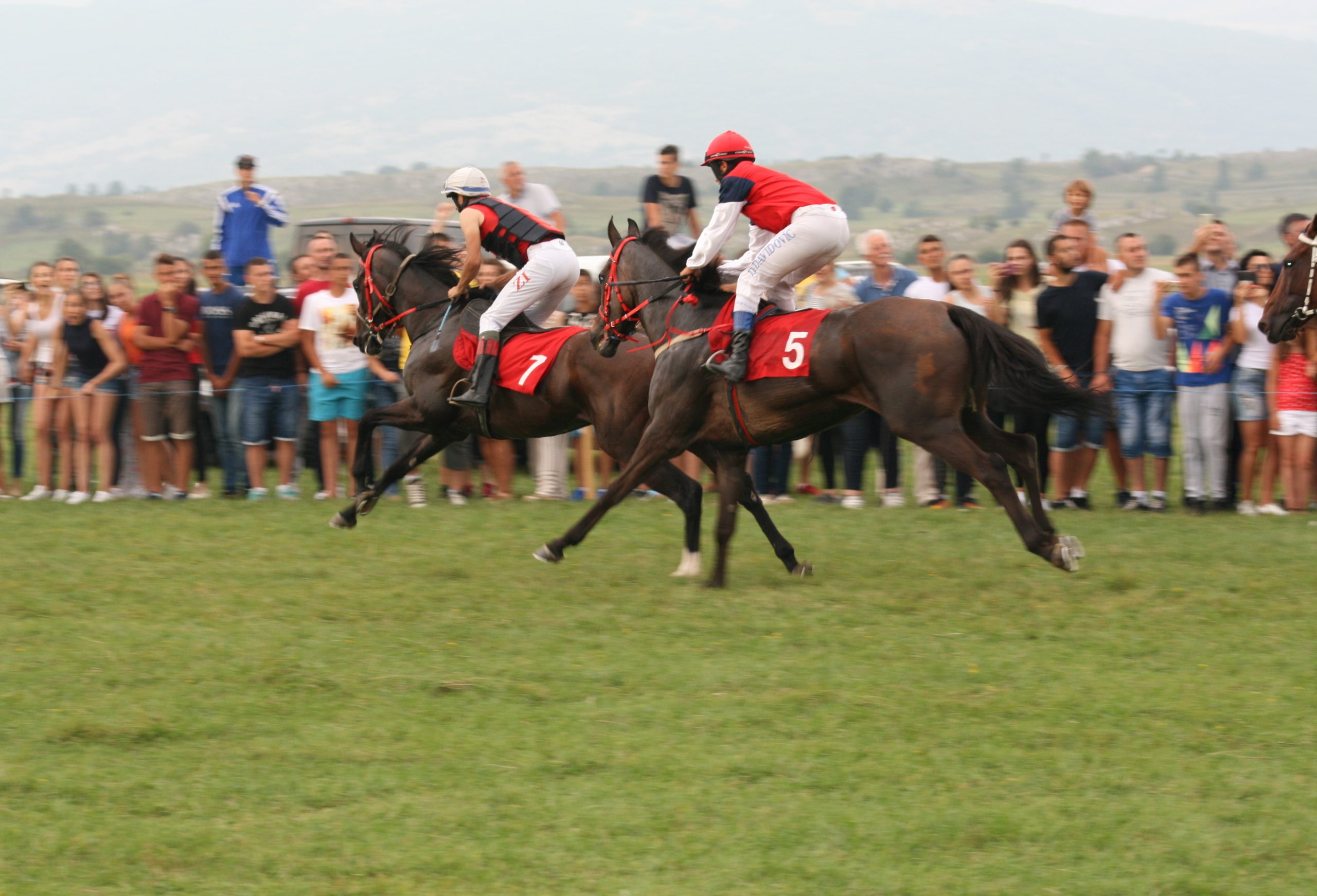 Nevesinje has its Olympics too and people say it has a longer tradition than the modern day Olympics. Horse racing, stone throwing, jumping onto an inflated sheepskin, tug of war, sack race, and egg-and-spoon race are just some of the fun competitions held every year at Batački lug where thousands of people have been gathering on this occasion since 1875. This traditional sporting event was nominated to be inscribed on the special UNESCO Representative List of the Intangible Cultural Heritage of Humanity as a model of good practice.
---
Renowned poet Pero Zubac, whose poem "Rains of Mostar" is an anthological piece of poetry, was also born in Nevesinje. Since he spent his childhood in his hometown, he would often say that the snows of Nevesinje were much more important to him than the rains of Mostar… When he was a child, snow gave him the feeling of pleasure and excitement. Since he was really fond of those memories, he described them in many of his books.