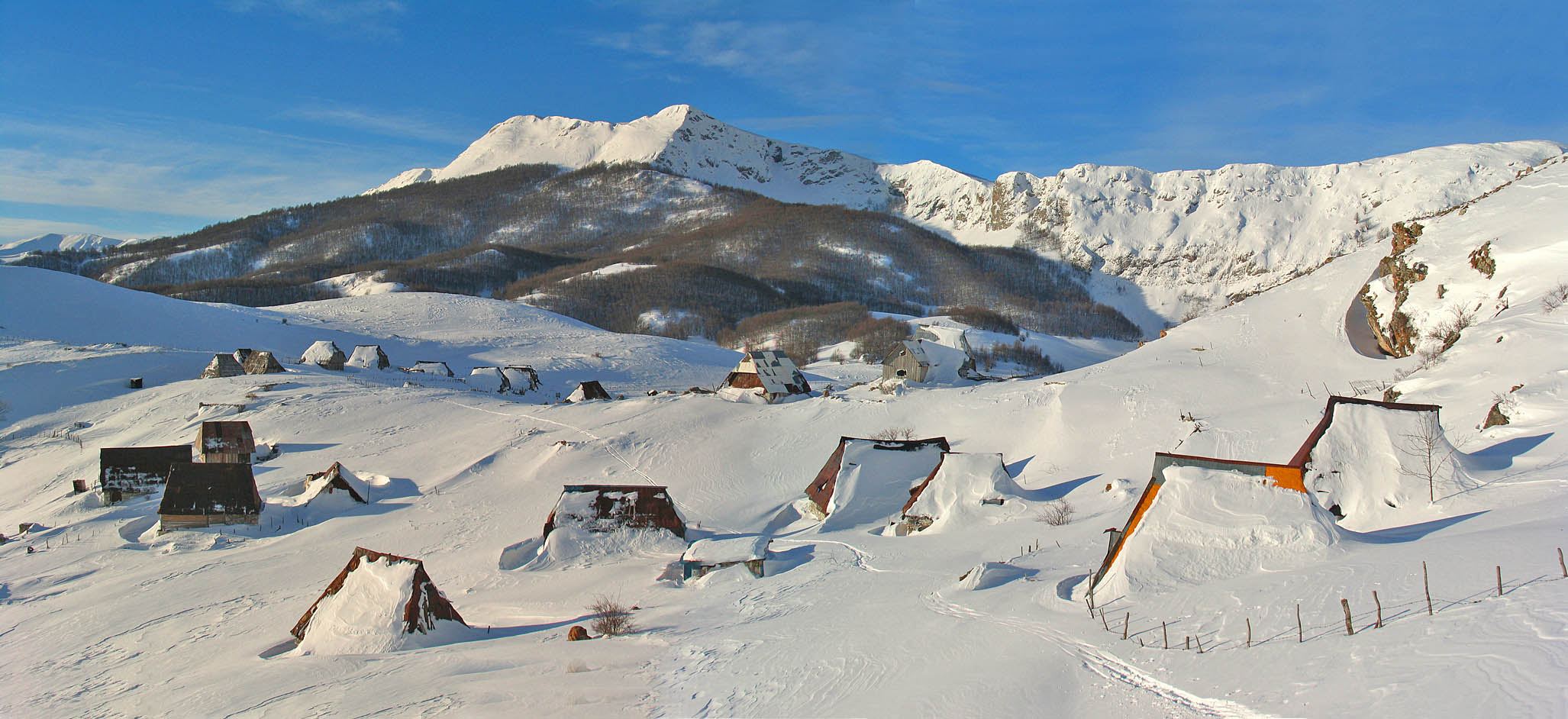 Prettiest Winter Postcard of Trnovo
The vast mountainous area surrounding Trnovo offers snow-covered sights that seem to come straight out of the prettiest winter postcard. Charming villages, idyllic winter cottages, and stone sleepers wrapped up in snow are just some of the scenes you will be enchanted by if you head out to the Olympic mountains a heartbeat away from Sarajevo.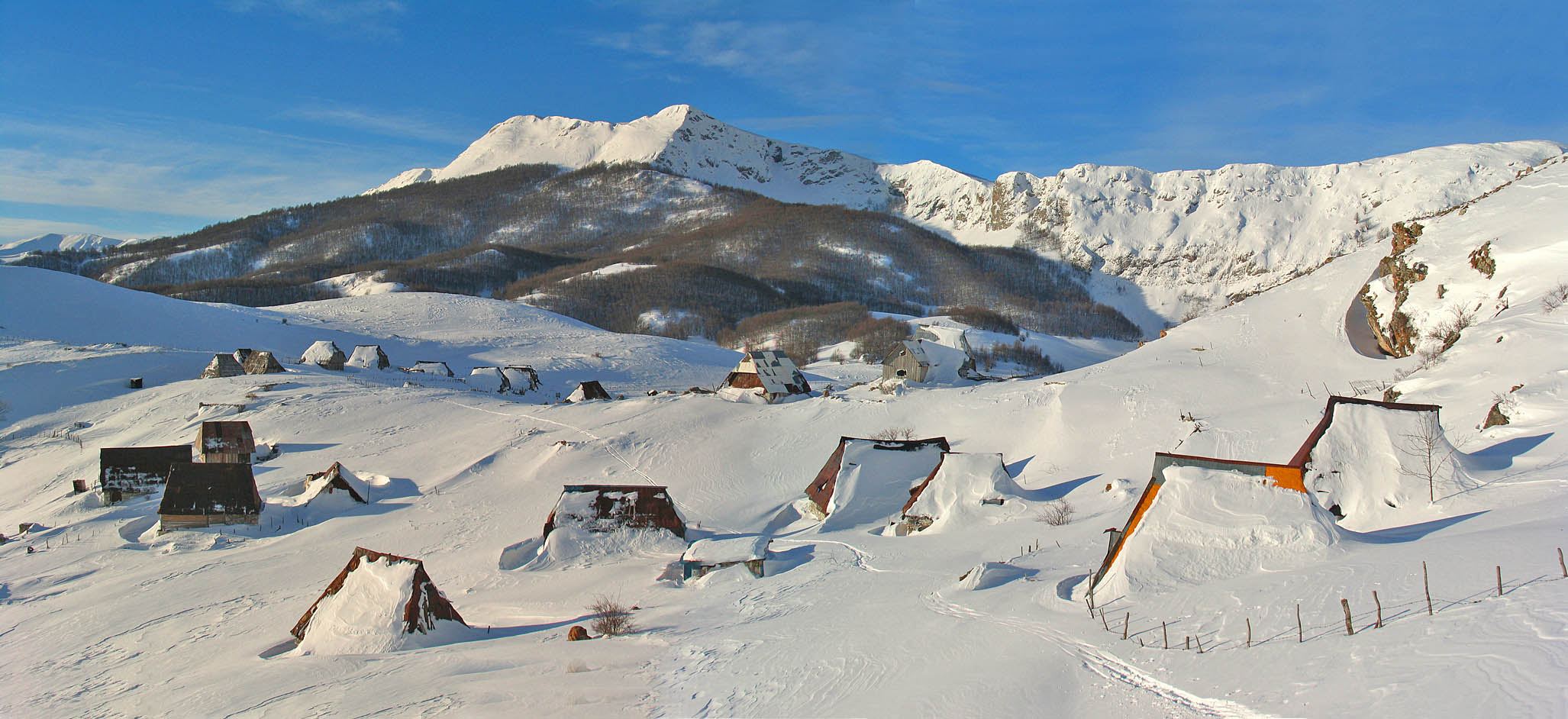 Author: Semra Hodžić
Authentic Taste of Mountain Life
You may think that villages in Mount Bjelašnica are densely covered in snow and that they have plunged into a long winter sleep, after just one visit you will realise that it is not true. Roads are regularly maintained and kept in a passable condition in the winter months. Heading out to picturesque villages will take you back to a time long past. In Bijele Vode, Umoljani, Sinanovići, Ledići and other villages you can visit one of the cottages offering an authentic taste of mountain life and enjoy the winter idyll over a cup of warm drink while the fire crackles in the fireplace. You can stay at one of the local villagers offering private accommodation, truly rest for a while and enjoy the winter wonderland. You will wake up to the light of the mountain feeling eager to go outside and enjoy the winter fun, but not before you have had your first morning coffee and breakfast. Your little ones can go sledding freely and make a snowman while you sip your tea and savour the magnificent nature that surrounds you! Make sure you take a walk through the villages, visit the sites worth exploring, buy the local products—from eggs and cheese to woollen socks and pullovers—and, on your way back, wrap up your perfect day up in the mountain by stopping by to eat a warm broth.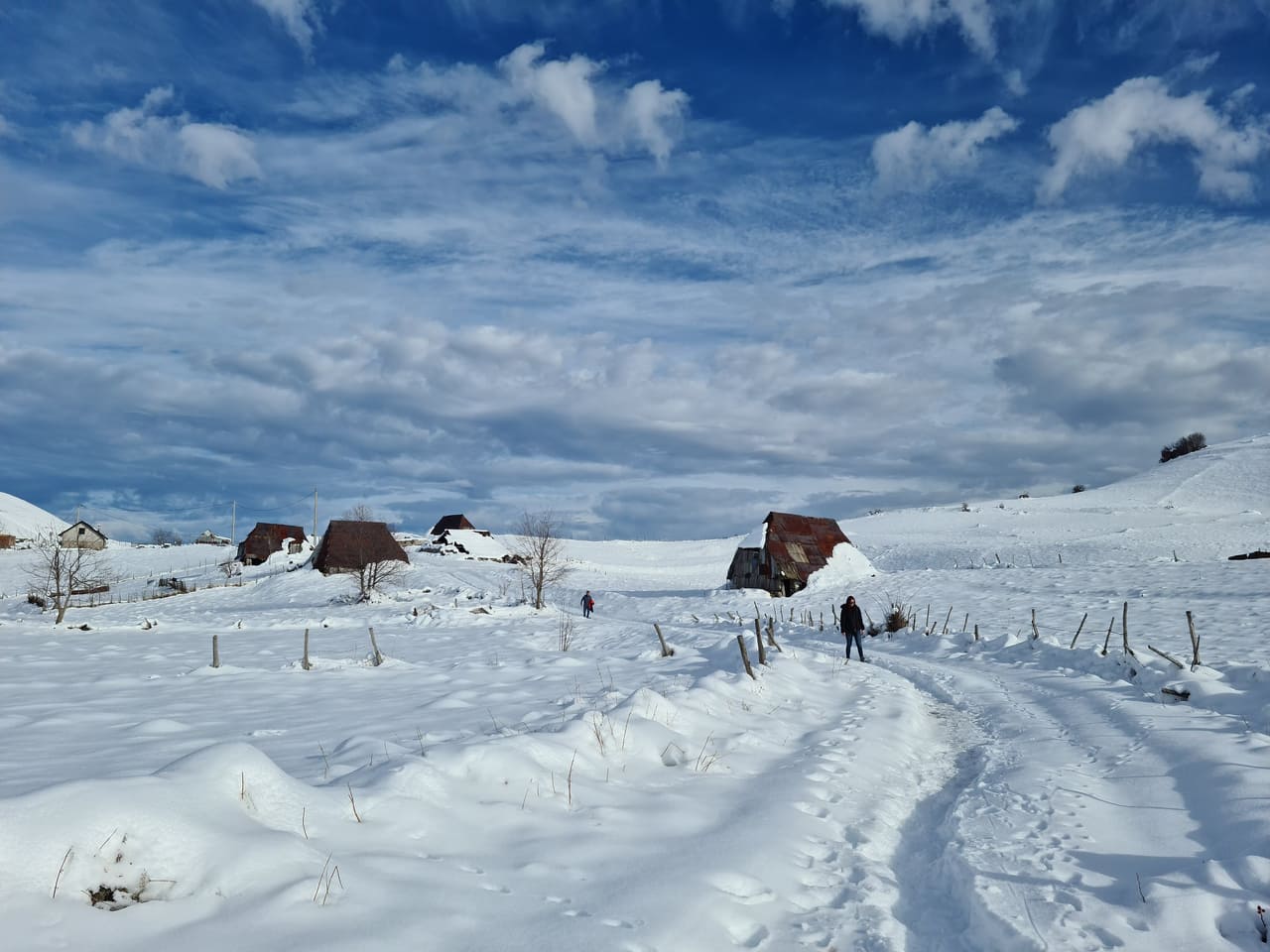 Skiing in Mount Bjelašnica 
If you want to ski at a place where ski legends themselves have competed in alpine skiing, then you do not want to miss out on sliding down the slopes of Mount Bjelašnica. Regardless of whether you are an excellent or a less than skilled skier, the slopes of Mount Bjelašnica are suitable for beginners, families with children and those wishing to learn to ski. It is particularly appealing to ski at night as the slopes are lit for night skiing. Cold mountain air will make you even more tired so you will sleep "like a baby" in one of the luxurious hotels in Babin Do or in private lodging facilities offering complimentary Wi-Fi, TV and other amenities.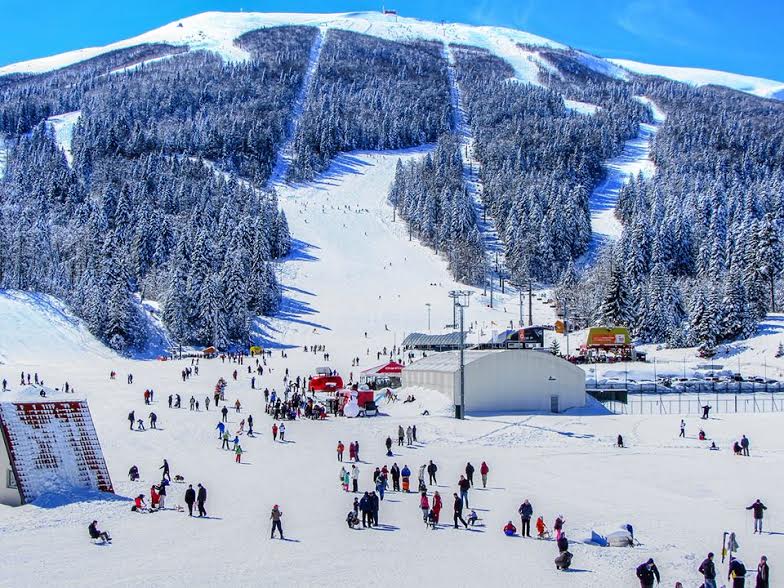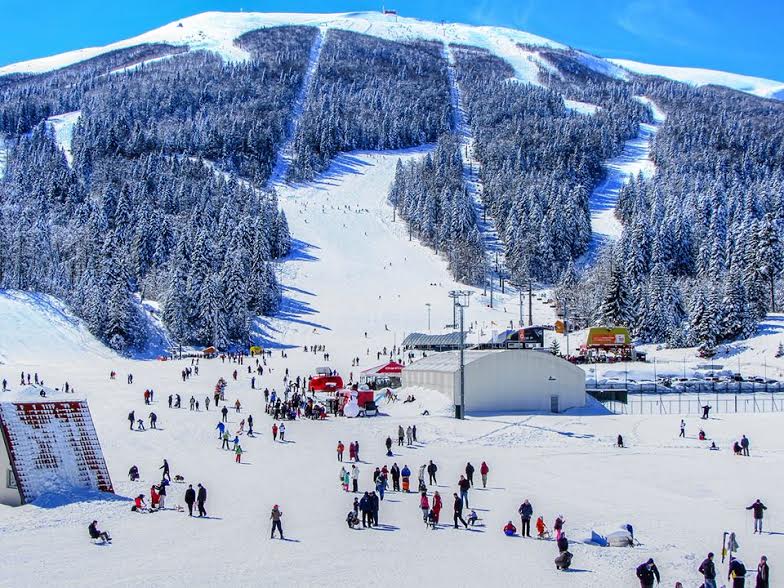 Sledding in Mount Igman
Sledding is an all-time favourite winter activity for any child, and Veliko polje (Large Field) in Mount Igman echoes with laughter and joy of hundreds of children gathering around in this Olympic mountain in large numbers. Igman is an aerial spa, so it is the place to go to escape the smog and city pollution. Also, since Igman is so large, there is enough room for everyone. It is particularly suitable for parents who can walk around pushing their toddlers in a pram. Apart from Veliko polje, one can go sledding and skiing in Malo polje (Small Field) too. A special attraction in Malo polje is the former Olympic ski jumping platform.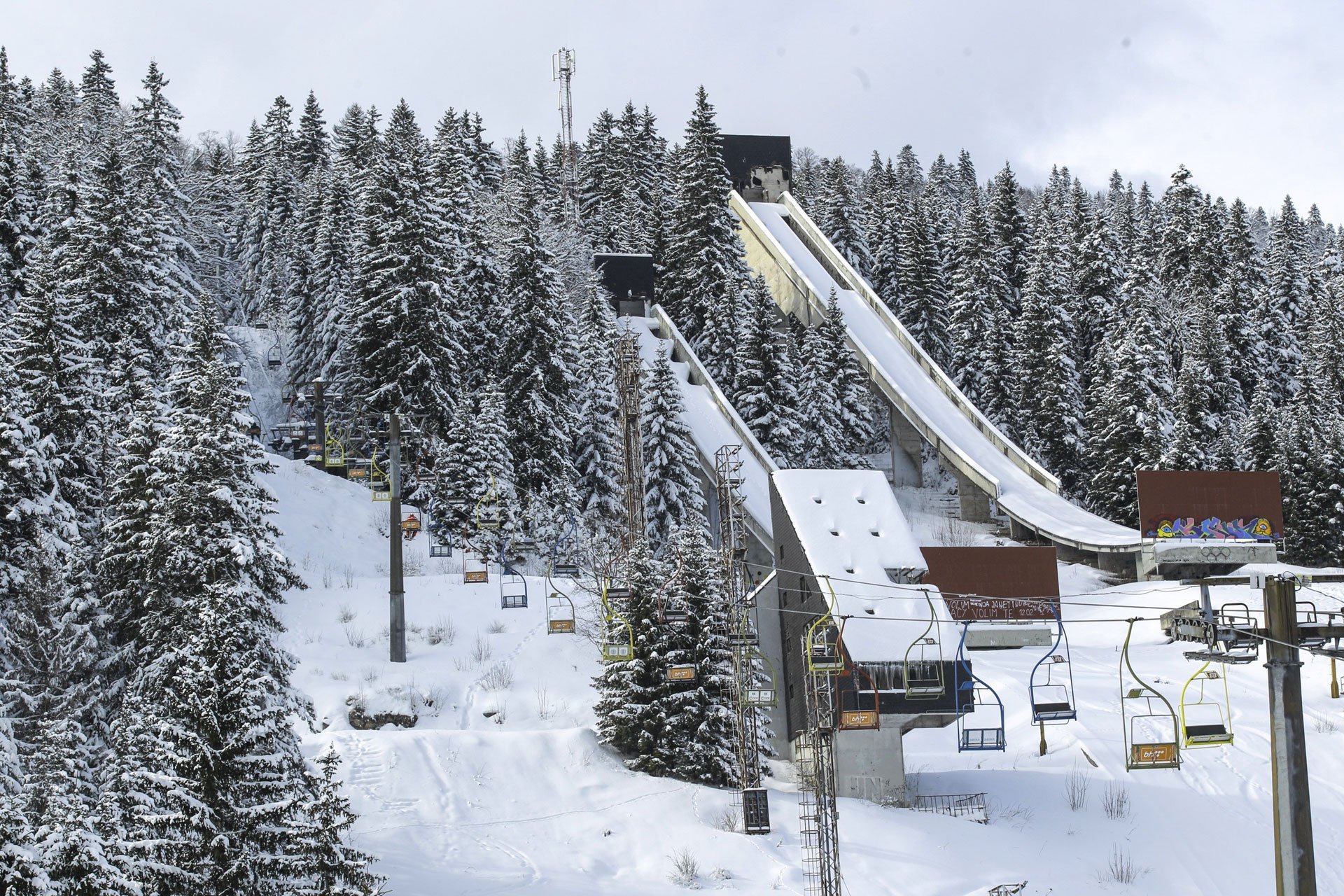 Frozen Kingdom
If you ask them, many hikers will tell you that they prefer heading out into the mountains in winter because that is the way to truly discover what mountains are really about, and see how truly strong and beautiful they really are. You will also be at a loss of words at the sight of the frozen Studeni potok (Cold Stream) and the legend of the Dragon that you will hear about if you visit the Bjelašnica valley the stream sits in. You can reach it by passing through Gradina and the village of Umoljani. You can feel the priceless, calm atmosphere at Husremovac Nature Park situated just outside of the village of Dejčići. You will not be able to take your eyes off the Ledići Waterfall, Husrembegova vrela (two natural springs), and Senabot Spring in their winter attire. More experienced hikers will find it challenging to go for a hike to the Great Lakes in Mount Treskavica but frozen lake surfaces mirroring ice-capped mountain tops will make any effort worth their while.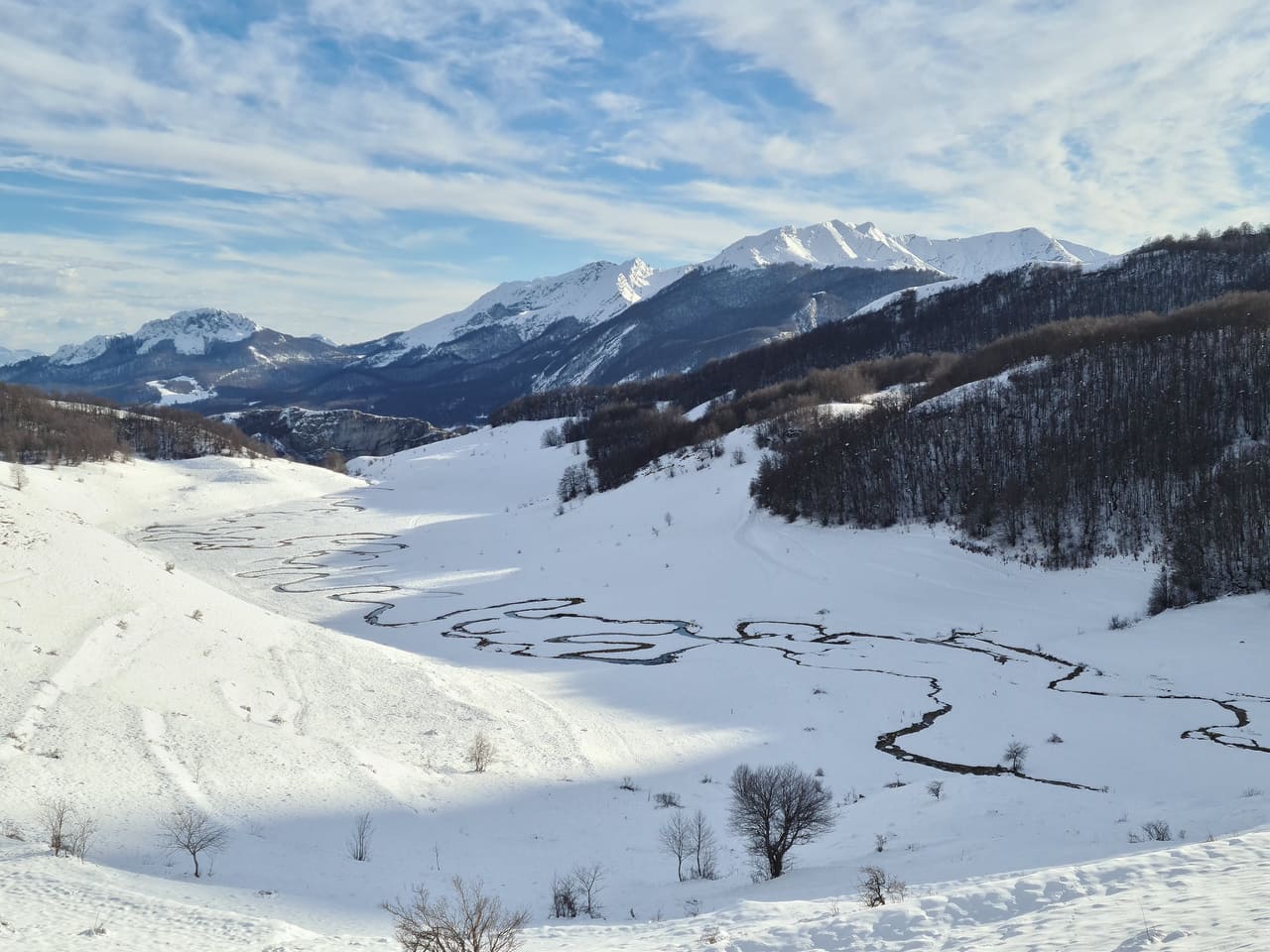 Stone Sleepers wrapped up in Snow
Medieval tombstones scattered across the slopes of Mount Bjelašnica tell the most wonderful stories of its past. Wrapped up in snow, they truly seem to be hibernating. However, that is when they are actually telling a special story… Look for the necropolises in Šabići, Umoljani and Ledići villages, stop for a moment next to them and listen to the story of what life was like in the Middle Ages!
Aroma of Bosnian-style Pies and Fritters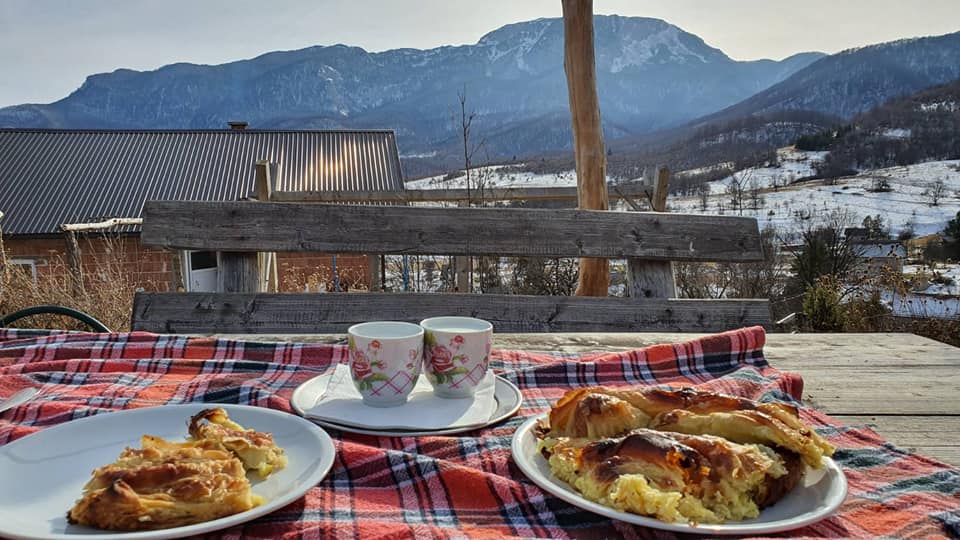 In winter, people around here eat warm fritters with cheese and cured and smoked beef, as well as traditional home-made Bosnian-style pies and broths, to give them strength to spend time out in the cold, to refresh their body and to lift their spirits. The aroma of these dishes will tempt you into one of the many catering establishments up in the mountains that only serve home-made dishes made almost entirely of locally produced food. You will get to see for yourself that a great deal of love and skill is put into it.
---
Adrenaline-boosting Adventure
There are not enough days in a weekend or holiday for you to see and explore everything Trnovo has to offer. But, if you really want to cherish the time you spent in the vicinity of Trnovo for a long time, then you have got to have an adrenaline adventure. Going on a quad tour or zip line adventure in Mount Bjelašnica and Javorov Do is a unique way to explore the mountains, and a great idea if you want to have fun.