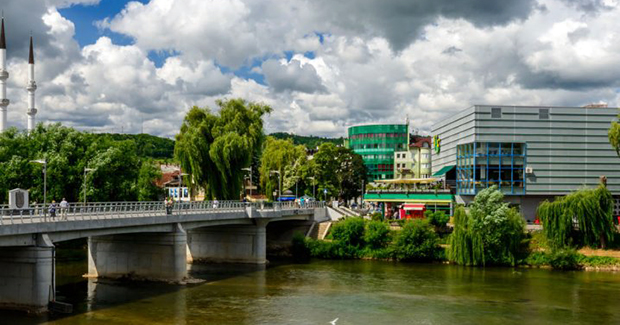 Foto: Općina Sanski Most
Sanski Most, Town that Sits on Nine Rivers
Booming nature, waters with healing properties, breath-taking caves, powerful waterfalls, folk tales… these are all parts of a kaleidoscopic mosaic of this wonderful place in Bosnian Krajina.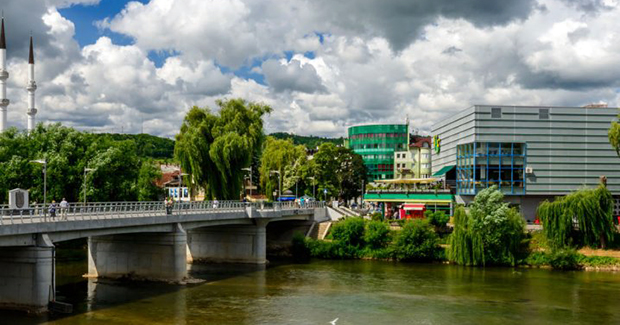 Sanski Most is an entirely atypical place compared to any other place in our country. This is primarily because it is a town that sits on as many as nine rivers. Such a rare phenomenon is associated only with towns the booming nature has decided to bless with its precious gifts. Thus, the Sana River and eight other small rivers run through the Flower Town—as Sanski Most was once called—Sanica, Dabar, Zdena, Bliha, Majdanska Rijeka, Japra, Sasinka and Kozica rivers, and there are a few short subterranean rivers too. Sana is rich with water, but it is equally rich in people famed for being wonderfully hospitable, and you will be able to feel how generous they are if you come to Sanski Most even for a short visit. Natural attractions and wonderful landmarks in the Sana region are quite appealing and their unique features bring this town situated near Mount Grmeč in the west and Mulež and Bahremaginica mountains in the east to life. 
Blihin skok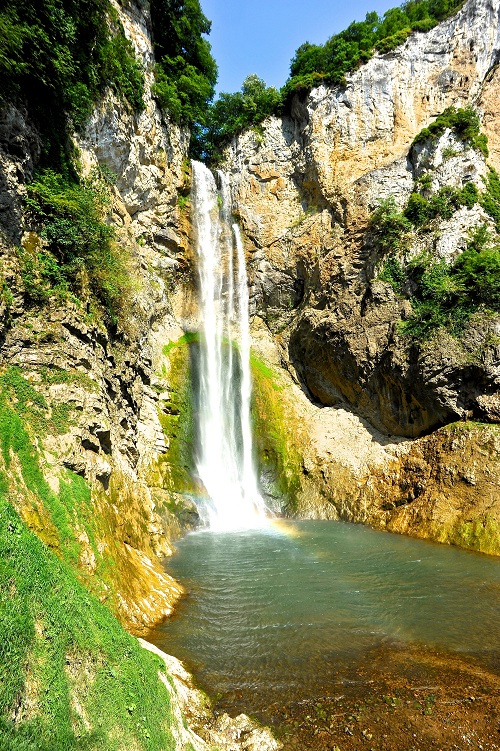 This 53-meter high pearl of pristine landscape is situated on the road from Sanski Most to Lušci Palanka, between the Gornji Kamengrad and Fajtovci villages, and it is just 14 kilometers away from Sanski Most. A large waterfall cascading down a bumpy rock into a natural swimming pool is rich in flora and fauna and is valuable both for science and tourism and recreation. In summer and winter, you can play sports here: during warm days, you can go horseback riding on well-maintained trails, walking and hiking, and when it becomes cold outside, you can go skiing, sledding and running. 
Old Town Kamengrad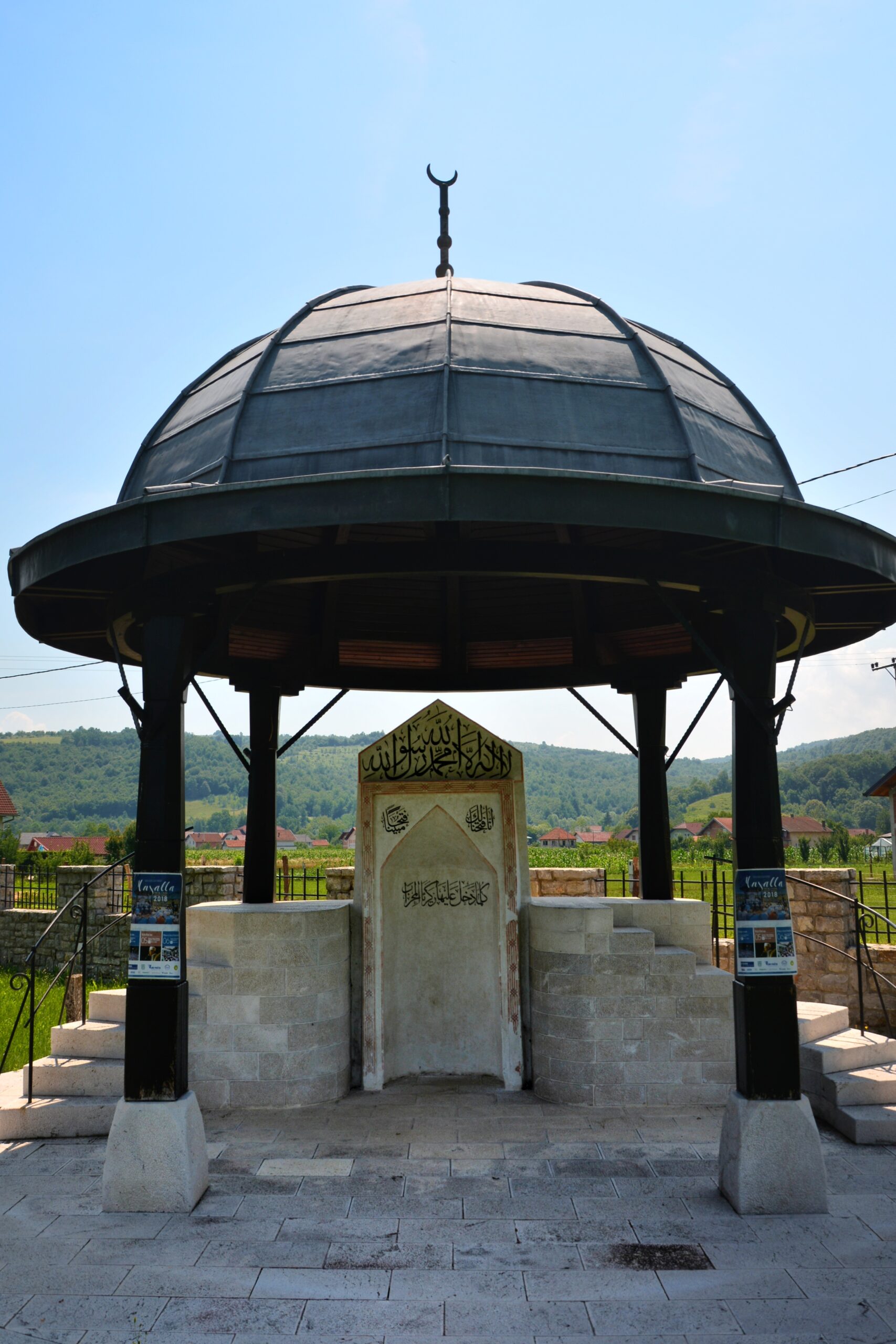 A historical area situated on a hilltop above Donji Kamengrad village has been designated as a national monument in B&H. Legend says that the Ottomans had besieged this medieval town, built in the first half of the 14th century, for 11 full years, and that they finally managed to conquer it when Sultan Fatih came to the battlefield with his army. In the name of Sultan Fatih, a musalla was built here; it is a place where, among other things, the Friday prayer is performed. It is the only musalla in the Balkans which dates back to this period. Every year, a cultural and religious event called The Musalla is held here. 
Hrustovačka and Dabarska Cave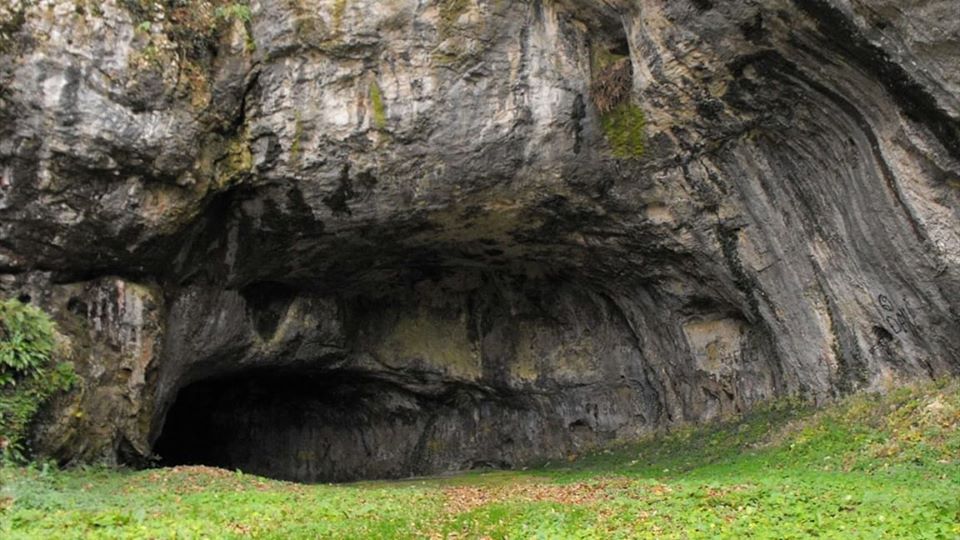 A real personification of natural jewels in Sanski Most are the Hrustovačka and Dabarska caves, national natural landmarks that are particularly important for B&H. While Hrustovačka Cave is decorated with beautiful stalactites and stalagmites and a pre-historic hearth where fire used to be lit was found in it, Dabarska Cave is located right next to the spring of Dabarska River and there are many things out there that are waiting to be explored. Dabarska Cave's impressive entrance is very inviting, and the lake inside of was, at one point, home to the cave salamander.  
Sanska Ilidža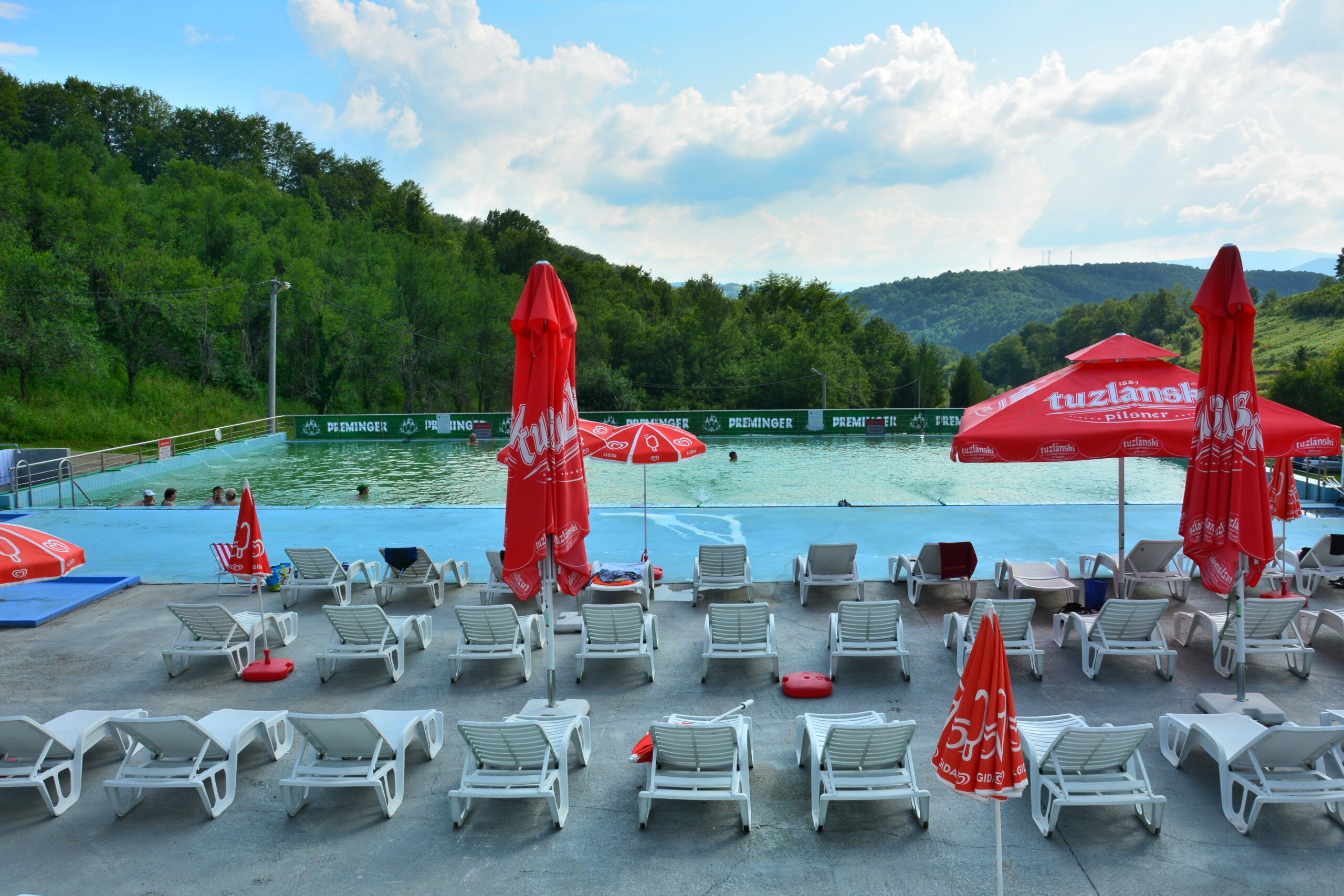 It is no wonder that Sanski most was named after the Sana River whose name derives from the Latin Aqua Sanus, meaning healthy water. This reveals the secret that this has always been an area where healing waters flow. So, in the valley of the Sana River, just outside of Sanski Most, Sanska Ilidža spa is situated, and its water, it has been proved, is slightly radioactive and also contains rare minerals. 
Two Rivers, Two Sisters, Two Legends
There are two folk tales about the Bliha and Zdena rivers and they tell that the rivers were named after the two extraordinarily beautiful sisters who had died had died a tragic death. According to one, they did not agree to marry two brothers after the four of them were the only ones who has survived the plague. The brothers punished them by killing and burying them in the mountain. That is where two mountain tears formed and the Bliha and Zdena rivers began to run. 
The other folk tale tells that the brothers decided to have the sisters marry their closest relatives in order to keep their family wealth. In despair, the sisters threw themselves from the mountain into the abyss, and at the place where they hit the ground two rivers began to flow and were then named after them. 
Hamza Bey Mosque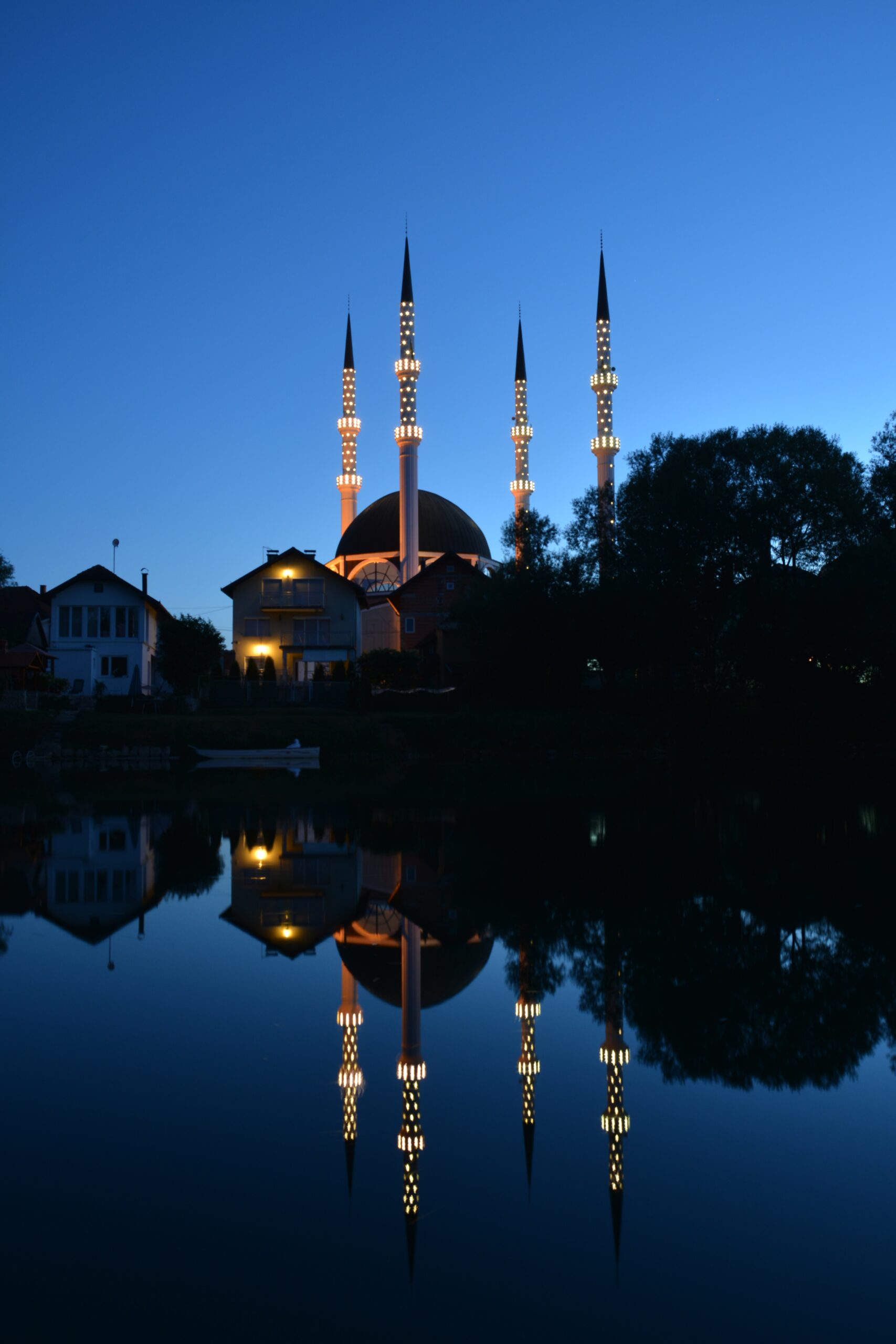 Sanski Most is the only town in B&H with a four-minaret mosque. It was named after the man who had it built in the 16th century—sanjak-bey Hamza Bey Biharović. The mosque had been reconstructed in different periods in history, but the new one was reopened in 2000. Its visitors leave excellent reviews of the mosque on TripAdvisor. 
City Bridge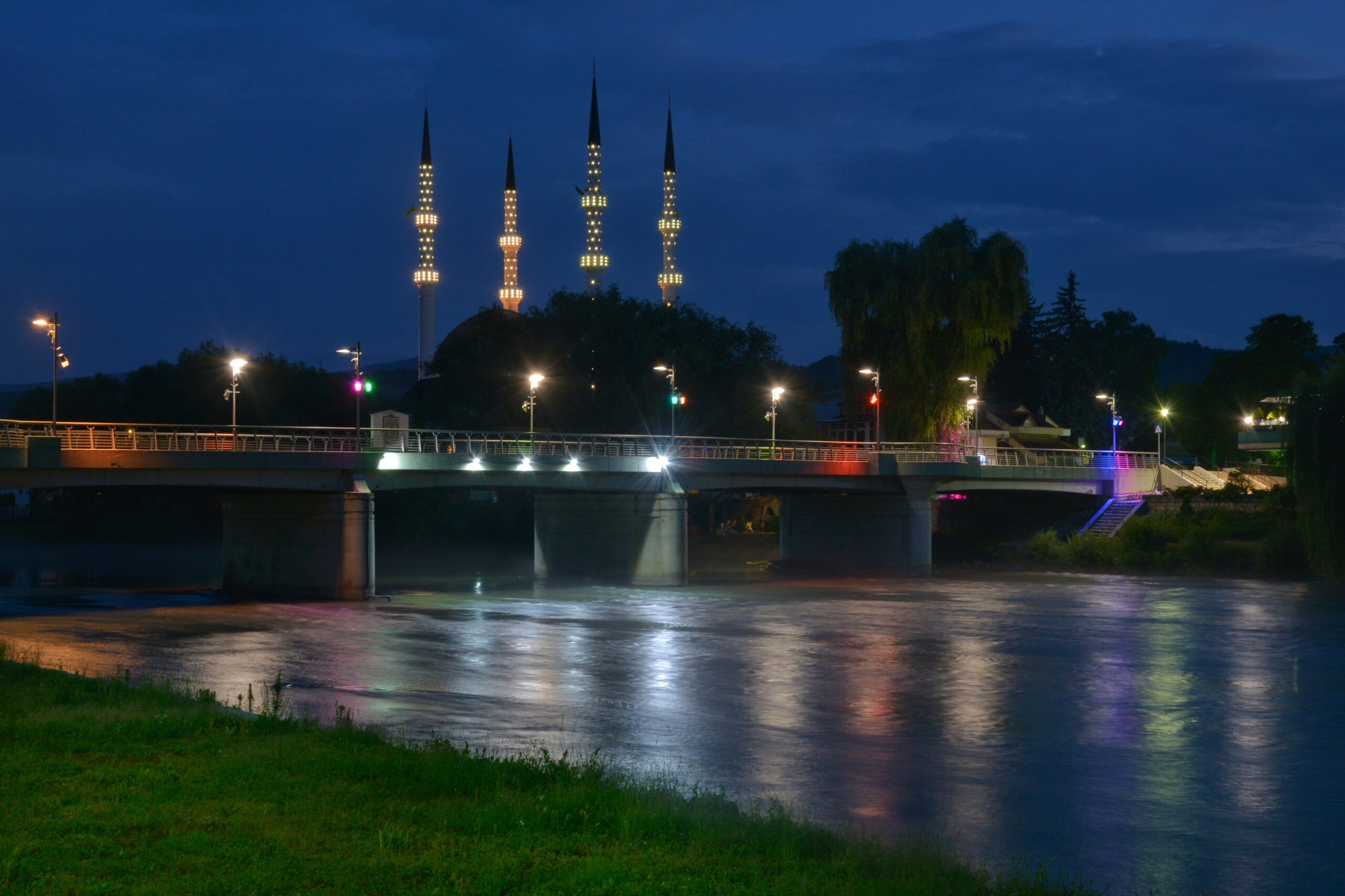 When you stroll through Sanski Most, you can always take a break on the balconies of the City Bridge which is more than 12 meters wide. Between its central pillars, on either side of the bridge, there is a water curtain which makes the bridge special and makes it visually very attractive at night as well thanks to LED lighting.
---
Summer on Sana River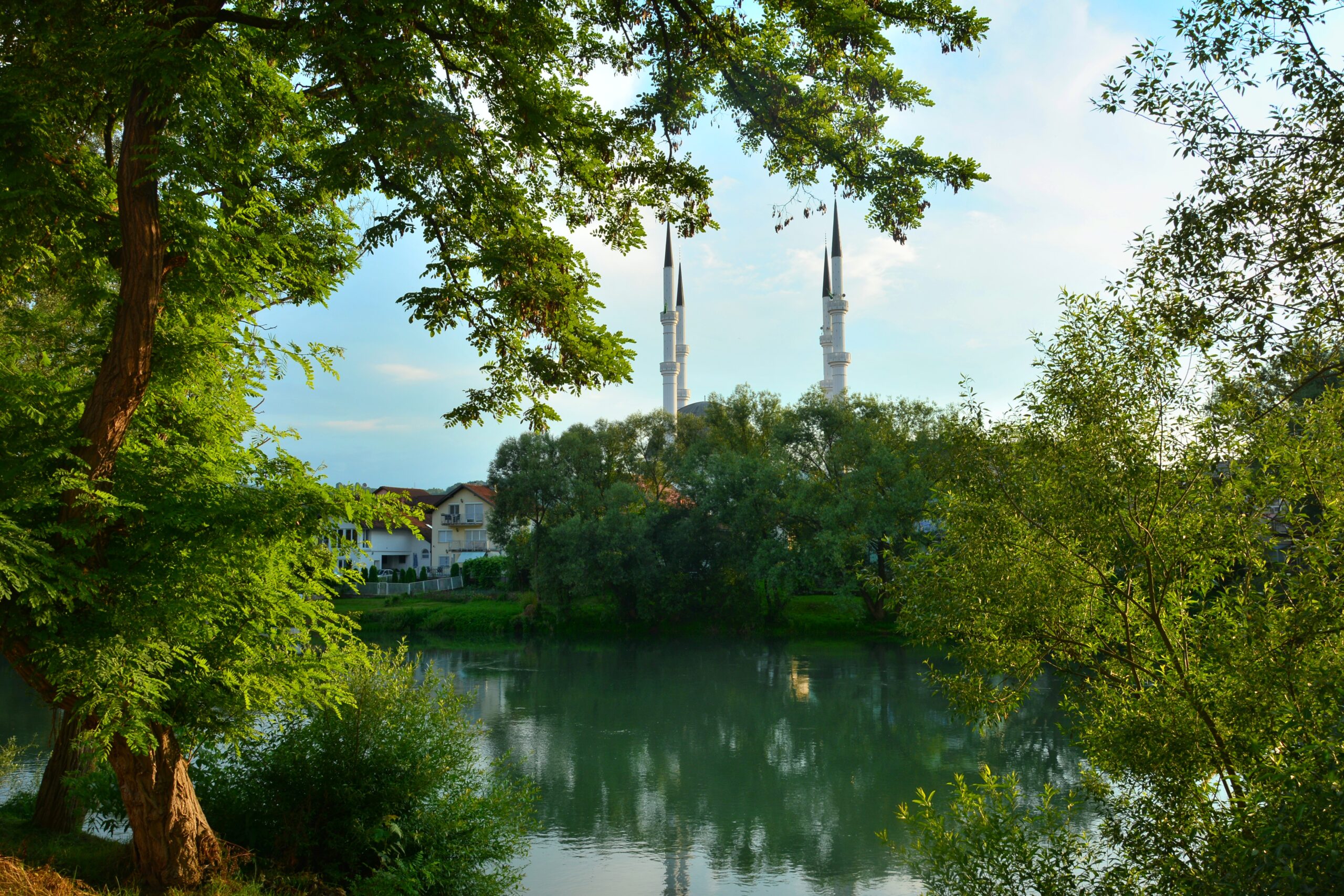 This cultural and entertainment event has been held for over twenty years and is an important part of the tourist offer in Sanski Most. It features cultural, entertainment and sport activities attracting the locals from both the Sana and neighboring municipalities and a lot of town visitors.