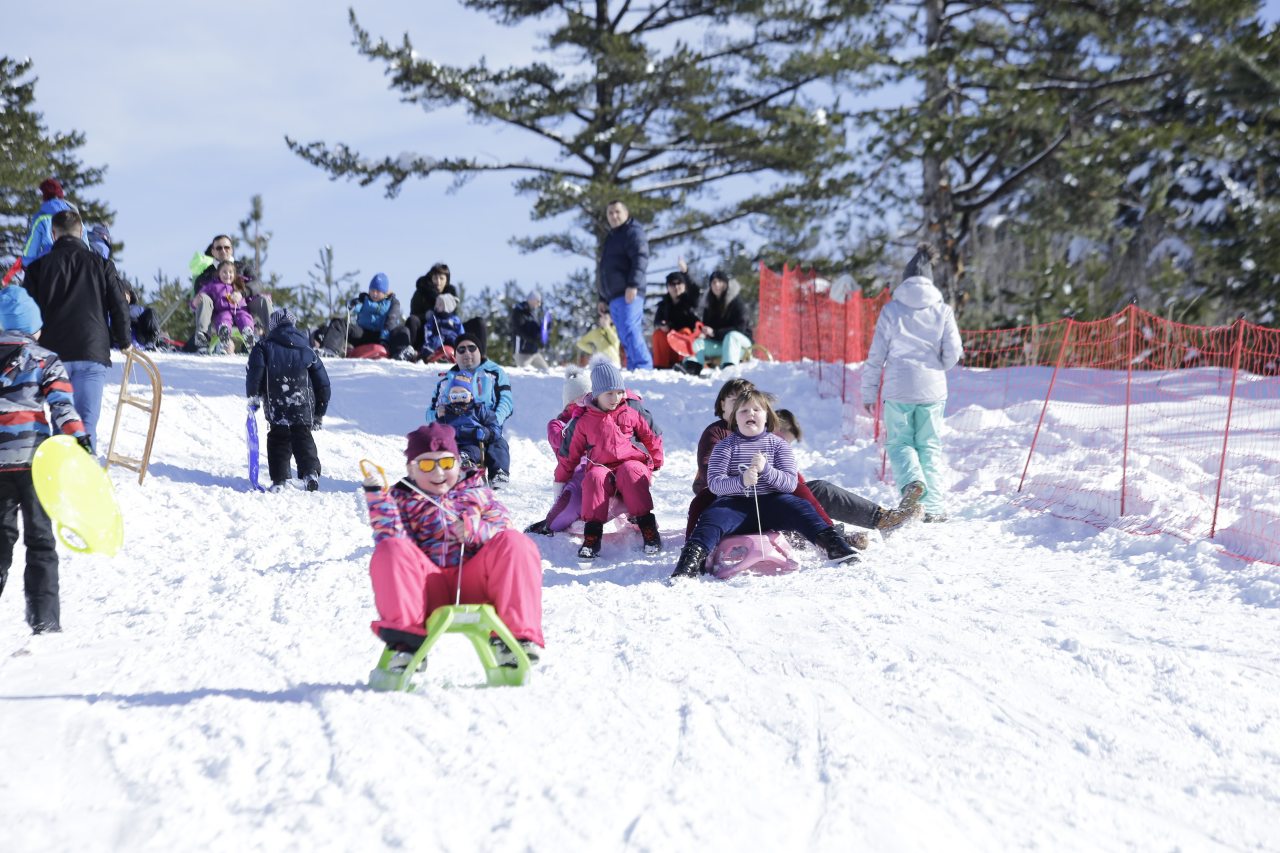 Trebević; Foto: Grad Sarajevo
The Best Places to go sledding in B&H
There is no one happier than the little ones at the arrival of the first snow of the year. They greet it as if it were their dearest guest making shrill sounds of excitement because they know they will spend countless magical moments in their snowy play—from building a snowman and having snowball fights to going sledding, their favourite winter activity. A lot of young children know that going to the mountains means that they will be spending the day playing in the snow, so here are some ideas for parents on where to take their children and give them a weekend to remember.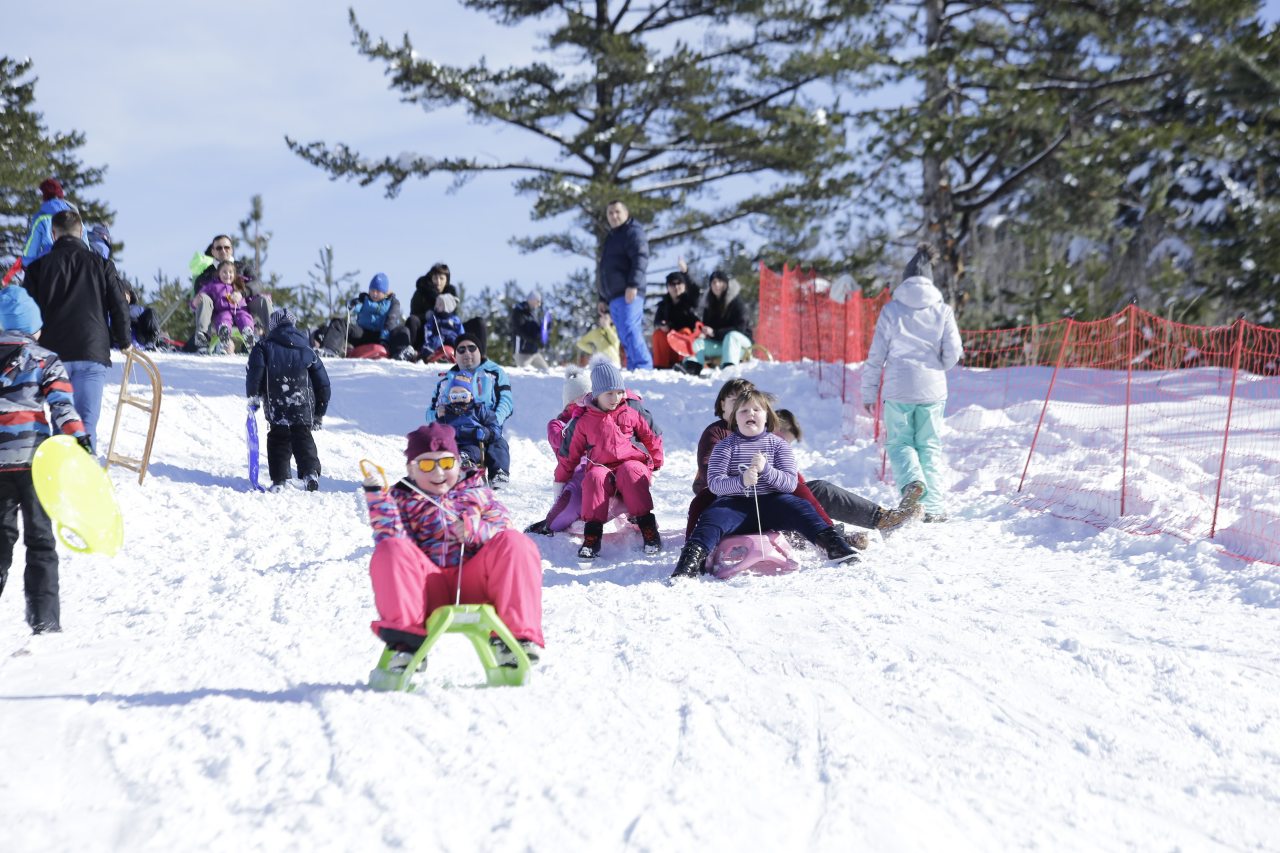 Author: Semra Hodžić
Mount Trebević
Those Sarajevans who can recall their parents' or grandparents' stories of just how lively the Olympic mountain in the immediate vicinity of Sarajevo used to be will be happy to know that Mont Trebević has restored its former pride and glory. Just like back in the day, the little ones can once again go sledding from the upper station of the Trebević cable car towards Čolina kapa. And if you go to Trebević by cable car, the little ones will love it. Show them the former viewing deck whose renovation will put new shine on the old building, walk along the education path and show them the bobsleigh where the most courageous Olympic competitors used to race down.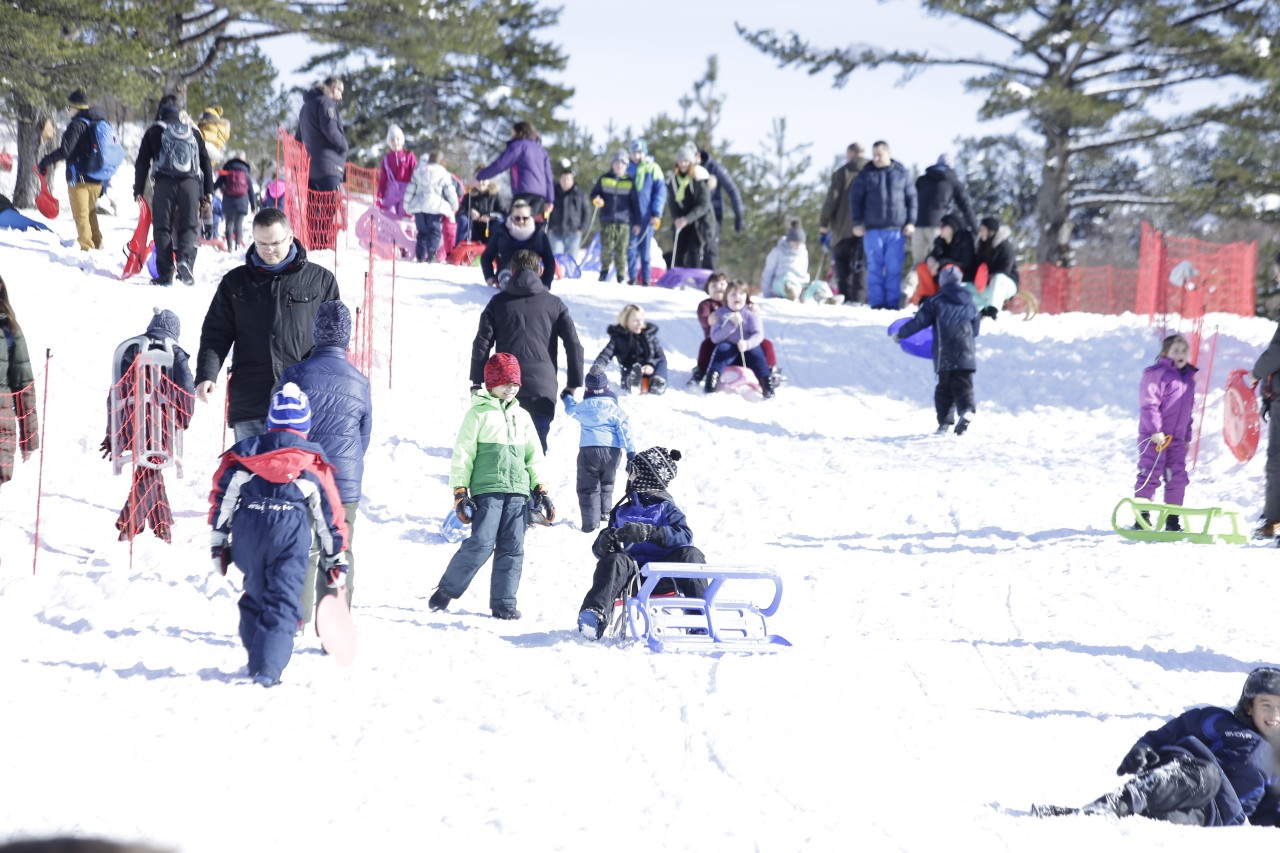 Kladanj
Each winter seasons, winter sport enthusiasts in the Tuzla Canton love to frequent Mount Konjuh and Kladanj, a small town sitting in the valley of the Drinjača River; the town centre is less than a kilometre drive away from the renowned "Karaula" ski resort. As of last year, there is a designated ski slope for the little ones, so "Karaula" has become a gathering place for those who have yet to learn to ski. They are sure to spend unforgettable and carefree time on weekends and holidays filled with joy and happiness.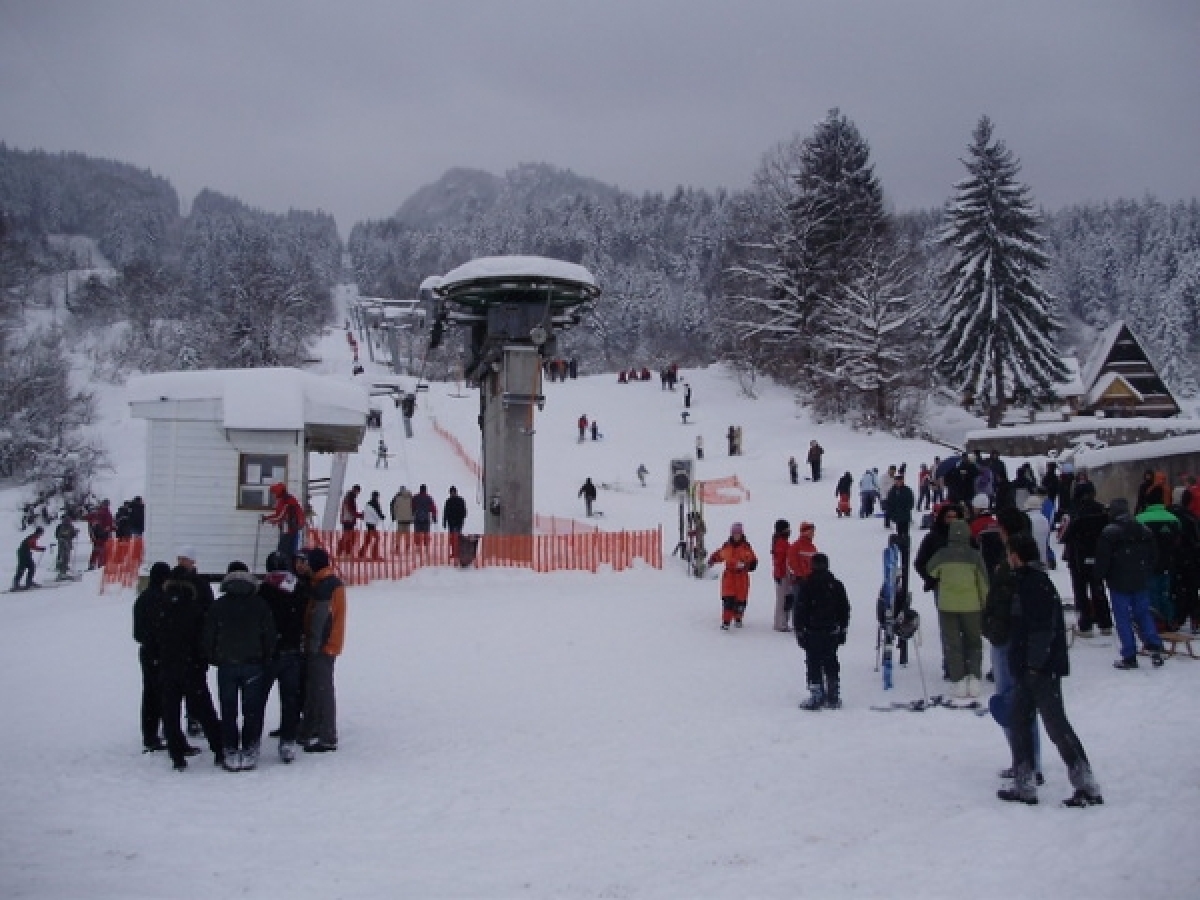 Cazin
The well-known outing area just outside of Cazin, which is surrounded by a forest, several valleys and water springing up from a hundred springs the area called Stovrela was named after, is the place where the only ski resort in Cazin is situated. Both in summer and winter, the people of Cazin love to frequent Stovrela to rest for a while and walk along the wonderful promenade in the heart of nature. Since 2020, the resort features a ski centre, ski slopes for adults and children, and a sledding slope which is always open thanks to the artificial snow machine. Renowned Stovrela Motel, where you can take a break and treat yourself to some of the area's culinary specialties, is nearby. And while you are there, do not miss the chance to show the little ones the wonders of the Una National Park—the pearl of B&H and a truly magical place over winter.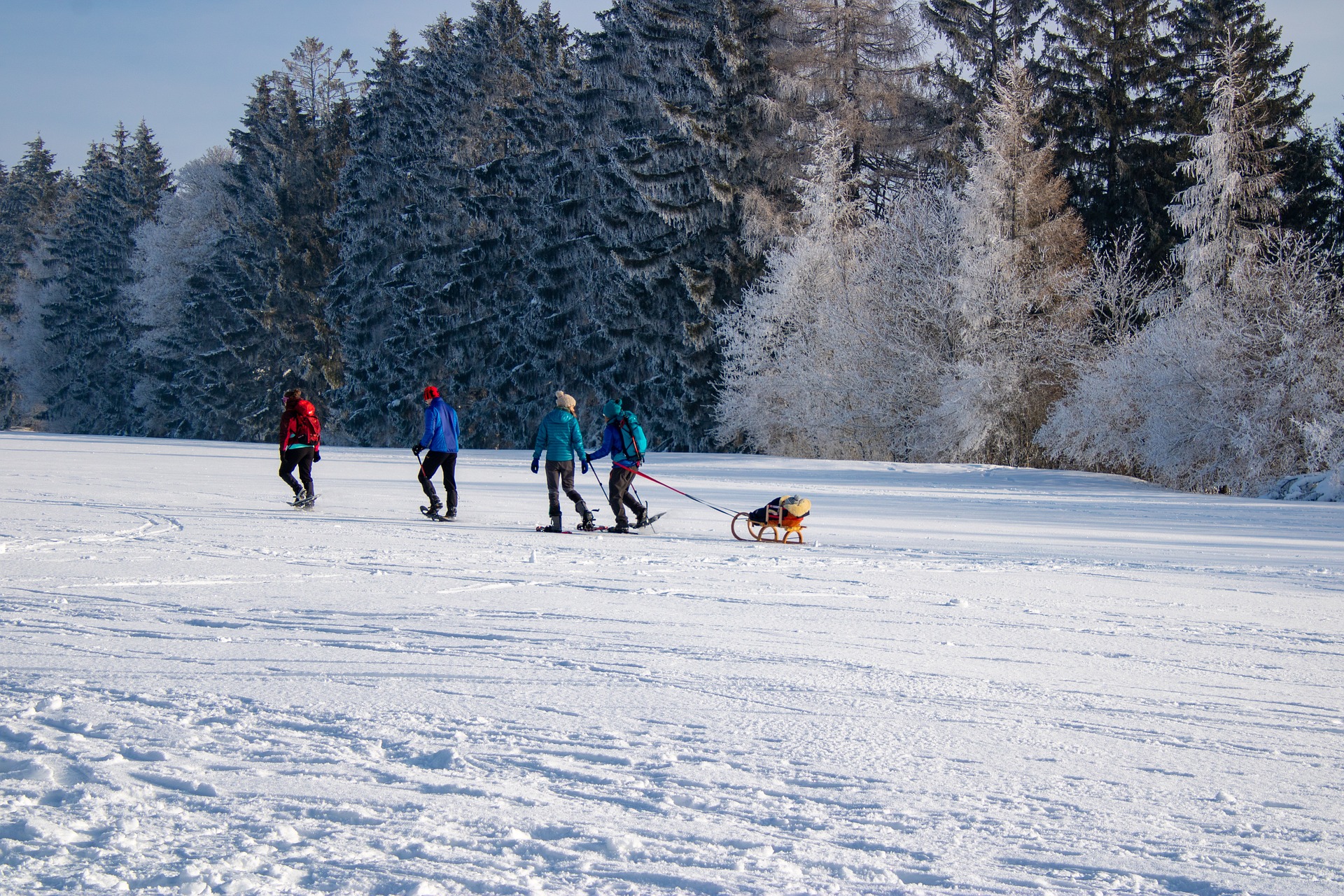 Bijambare
At a forty-kilometre distance from Sarajevo, there sits an outing spot that you will instantly come to love if you have not been there before. Every year there is a gentle sledding slope along the promenade, and close by there are also water fountains and benches for families with children to sit on and relax. You can enjoy the fresh air in this protected area, and young children are sure to love strolling to the end of the path and entering the Bijambare Cave. The cave is warmer than its location in winter. Its interior is full of stalactite and stalagmite formations the little ones will be overjoyed to see. Show them the medieval tombstone necropolis, the medieval treasure of our homeland.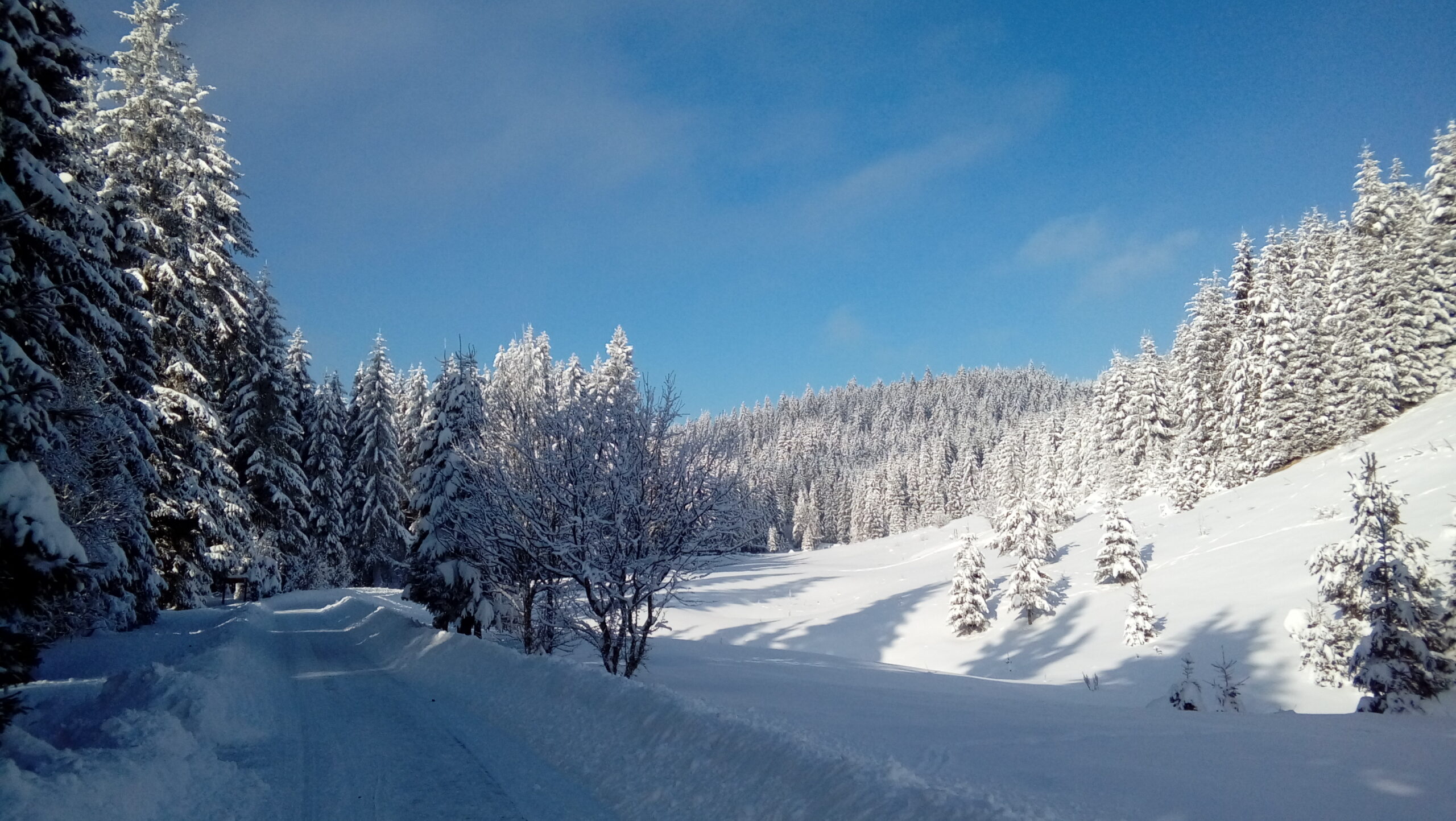 Kupres
If you want to take sledding up a notch and make it even more for the little ones, then make sure to visit the slopes of Mount Stožer and the popular Kupres Snow Park. The park features a designated snow tubing track, a wild slide, a baby ski slope, a little sledding slope and an ice rink for young children. While the little ones are enjoying themselves, or when you all need to take a break, you can relax in the idyllic atmosphere of Kupšreka kuća (Kupres Cottage) and sample some of the local traditional dishes.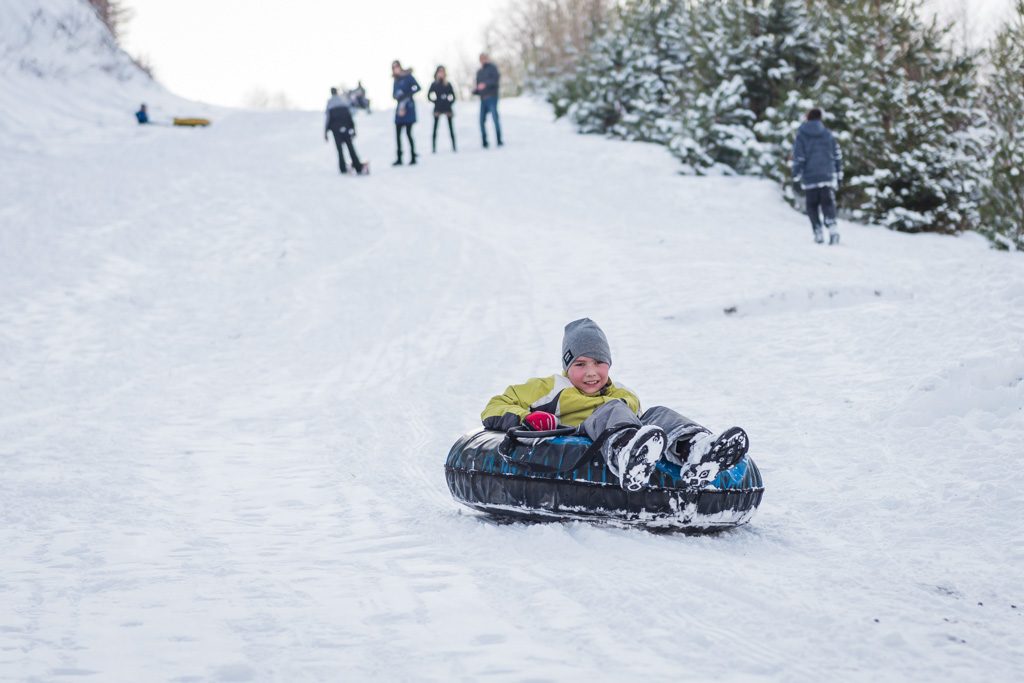 Mount Kozara
Mount Kozara, located right outside of Prijedor and Banjaluka, has always been a sort of an aerial spa so visiting it in cold weather when we try to run away from the smog and air pollution is indeed the perfect solution. Mount Kozara's dense forests and landmarks are part of the National Park and they are truly Bosnian-Herzegovinian gems, and at its heart, in Mrakovići, there sits a renowned ski resort with designated sledding slopes your little ones will surely love.

Ravna planina
Year after year, a growing number of people are visiting Ravna planina (Flat Mountain) situated just outside of the town of Pale. This modern tourist centre was designed to offer something for everyone, including a designated sledding slope you can access from the "Gondola" ski lift's exit station, i.e. at the top of the mountain. All sledding enthusiasts can use the slope, both adults and children, as it is open from 9 am to 4 pm every day. It feels quite special to use the gondola lift to get to the top of the mountain and then go sledding or walking along the lake offering stunning views of Pale and Sarajevo and of the nearby Jahorina and Romanija mountains.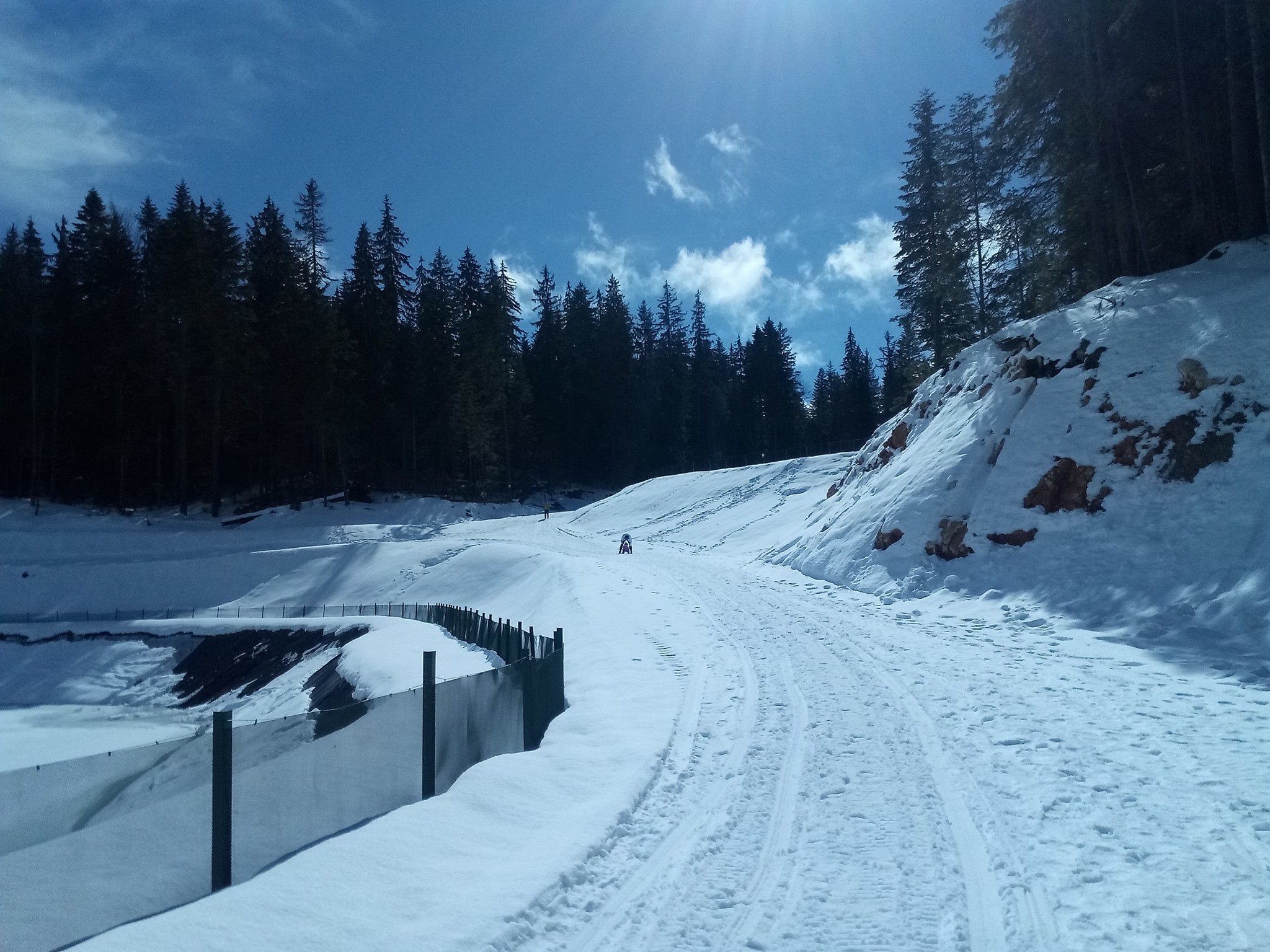 ---
Any paediatrician would recommend you to take your little ones outside to breathe the clean air and get some sun in the winter season particularly if you live in an area affected by air pollution. Spending time up in the mountains will improve your and your children's health, boost your children's immunity and improve their blood quality. There is a special magic to their little worlds' in winter so do not deprive them of the joys of going sledding, having snowball fights, rolling in the snow, building snowman, snowboarding, cross-country skiing and other fun snow activities.