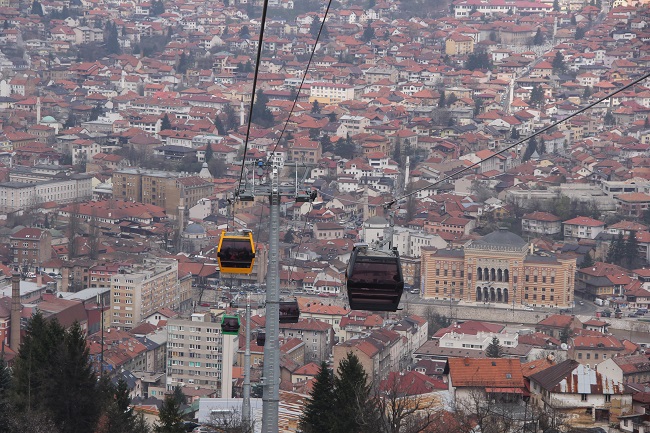 Trebevic Cable Car officially opened!
Thanks to the newly-opened Trebević Cable Car, you are just over seven minutes away from the "lungs" of the city of Sarajevo – beautiful Mount Trebević with a summit at 1600 m above sea level featuring an unforgettable view of other mountains and the Sarajevo valley.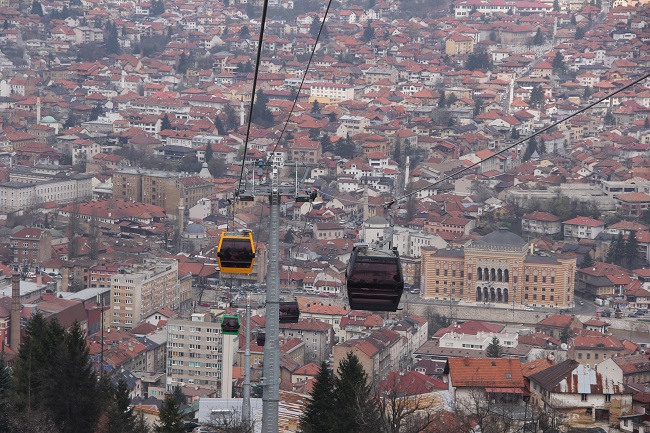 Written by: Elma Zećo
Having just been opened, the starting point of the Trebević Cable Car was jam-packed with visitors. Each of them wanted to use the sunny weather to quickly escape the city and go up to the mountain, not just Sarajevans, but also a great number of tourists inspired by the pictures from the opening ceremony which were published by several news outlets on the Day of the City of Sarajevo, April 6th 2018, when the cable car was brought back to life after 26 years. However, those who remember pre-war Sarajevo know that back then people also waited in line that stretched all the way to the neighboring Avdage Šahinagića Street to go for a cable car ride.
We are capable of building!
That day, at the festive opening ceremony, Abdulah Skaka, Mayor of Sarajevo could not hide his emotions himself: "This is where I've spent my life. I was born 50 meters from this place and I dreamt of going for a ride in this cable car one day. By launching the Trebević Cable Car we are restoring the last symbol of Sarajevo that had been destroyed. That's why this is a great day for our city, because we're talking about an emotion here, we're removing an invisible border, we're working together to build B&H, to reconcile its peoples, this is what we want, this is our mission, this is why we're here today – we want to show that we're able to build, to make, and that we're a diligent nation," he said in a speech he delivered to a large number of guests from various countries.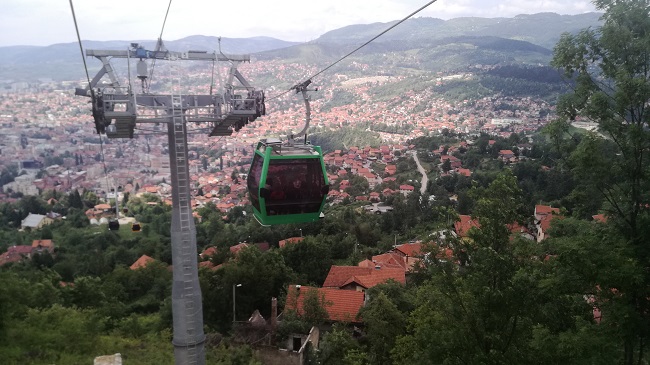 Donors who funded the reconstruction of the Trebević Cable Car, which had operated from 1959 to 1992, when it was brutally destroyed during the shelling of Sarajevo during the war, were the center of attention. It probably would have taken longer to reconstruct it had there not been for the two philanthropists, nuclear physicist Edmond Offerman, and his wife, Sarajevan Maja Serdarević from New York, who is also a nuclear physicist. Their empathy spread to the management of the Sarajevo City Administration led by Mayor Abdulah Skaka, and their common energy transferred to many other people and all those who partook in this project on various levels to make it happen. The main driving force and guiding light in all this was love, so the Trebević Cable Car is a sort of monument to the most beautiful emotion in the world – love, the love of the Offermans as a married couple.
One could see that the Trebević Cable Car is more than just a technologically advanced and modern piece of infrastructure when Muhamed Hamadić, who earned his retirement benefit operating the cable car, made his appearance on stage. He pointed out how important all the people whose activities involved the cable car were and the emotions that have remained intact over time. He started off in 1961. He was the cable car engineer and power station manager and in his 35-year working career he memorized quite a few things that happened at the cable car. Regrettably, none of his former colleagues are still alive. Due to the fact that he dedicated his whole working career to the Trebević Cable Car the City of Sarajevo presented him with a reward – a scale model of the Trebević Cable Car.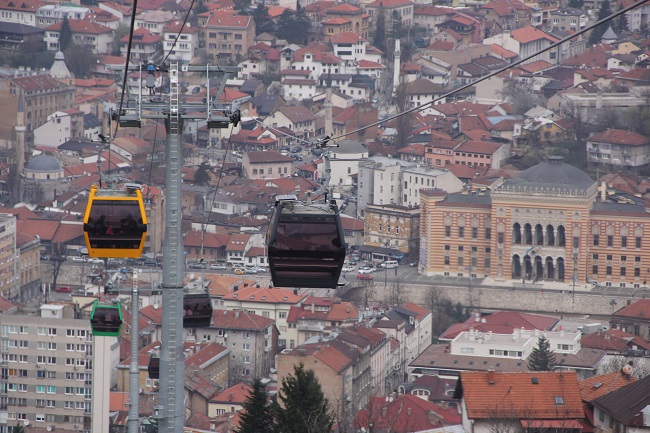 Contribution to Development of Tourism
Unlike the previous cable car, which took people from the city center to Mount Trebević in 12 minutes, the new Trebević Cable Car does so in just over seven minutes. The views of Sarajevo are equally vivid, it is only the method of capturing Sarajevo in photos that has changed; on the Day of the City of Sarajevo 2018 social networking sites were swamped with selfies of joyous people who managed to get on board the cable cars to take the first rides.
Trebević Cable Car comprises 33 carriages, each seating 10 passengers. It is able to carry 1200 passengers per hour, and it is expected that half a million people will be using it annually. It already has fans. It has its song too – Trebević is coming down into the town again, which is performed by Zdravko Čolić, Jasna Gospić, Ismeta Dervoz and Hari Varešanović. All this shows just how eagerly people waited for it to become operational again and how much it can influence the development of the tourist offer in Trebević and the location of the cable car itself.