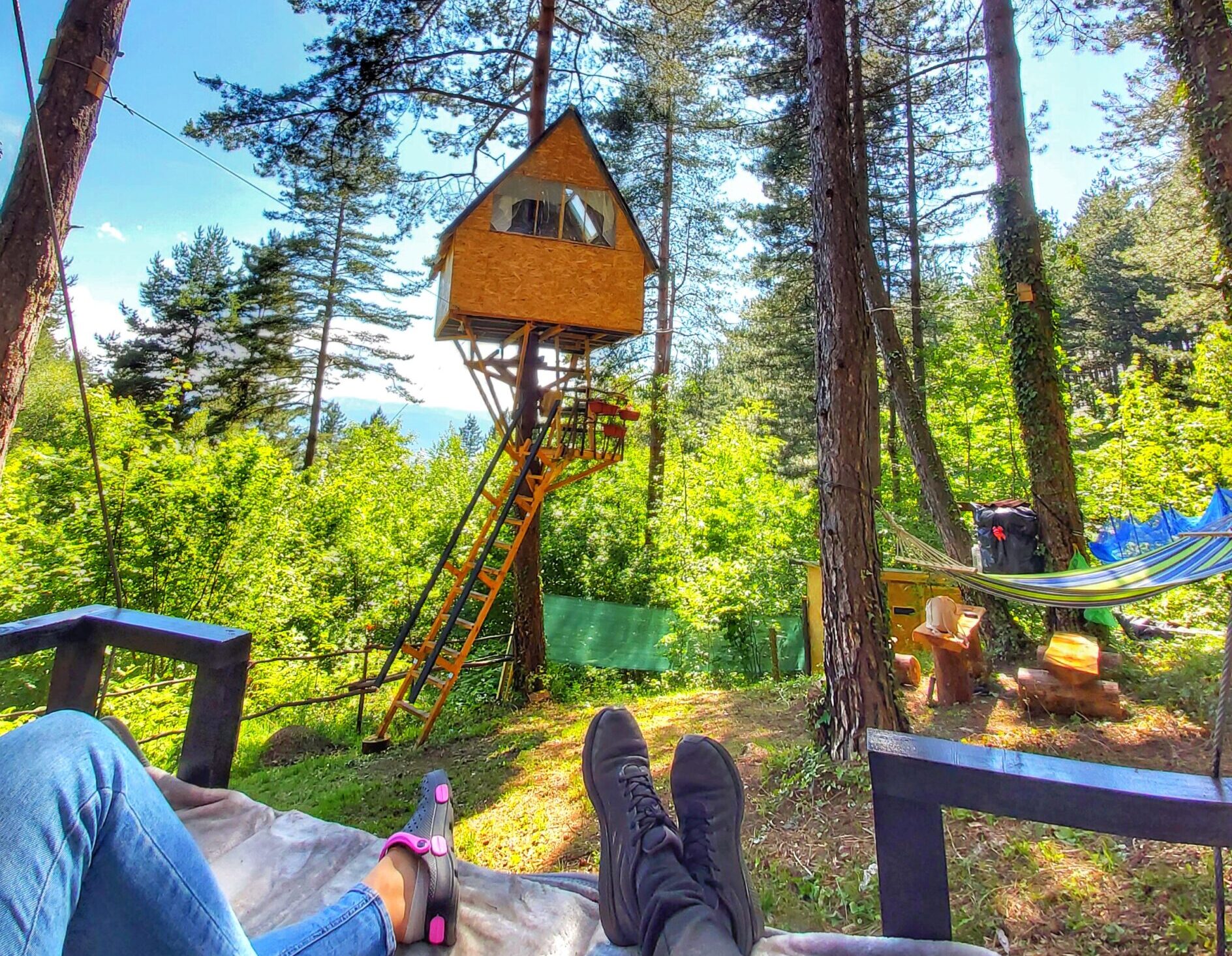 Sarajevo Tree House – magic view on the citylights
A four-kilometre, 15-minute drive away from Baščaršija takes you to a tree house called the Sarajevo Tree House. A soothing silence of the thick pine forest that surrounds you there, and stunning views of Sarajevo lights by night, are the reasons why you will want to return to this place.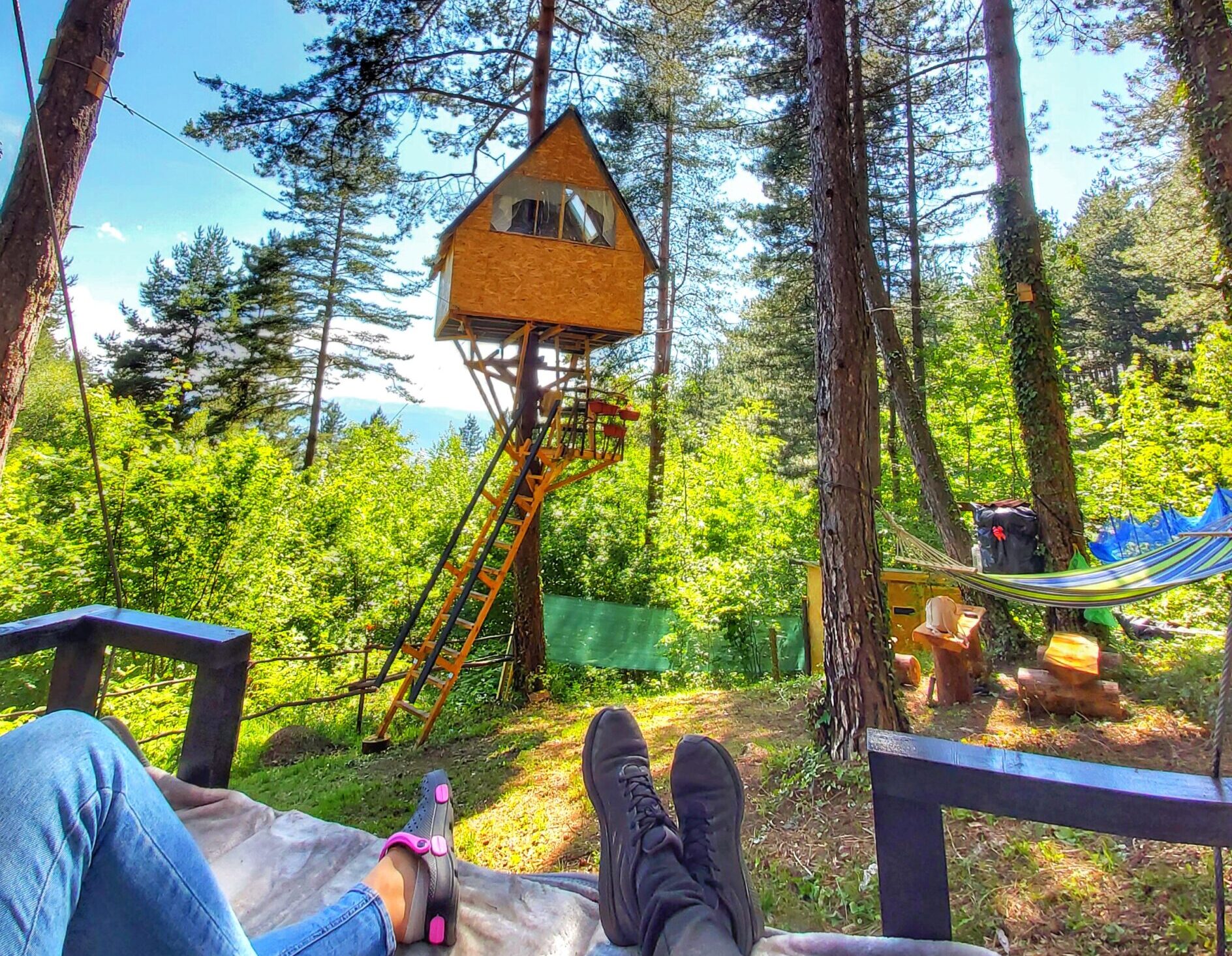 A little house with tasteful furnishings that you access by a wooden staircase has got everything you need for a stay in nature. In front of the house, there is a hammock that allows you to sink into comfort to read a book, but you can also enjoy a cup of coffee on the deck or take delight in hiking in Barice, a popular picnic area nearby.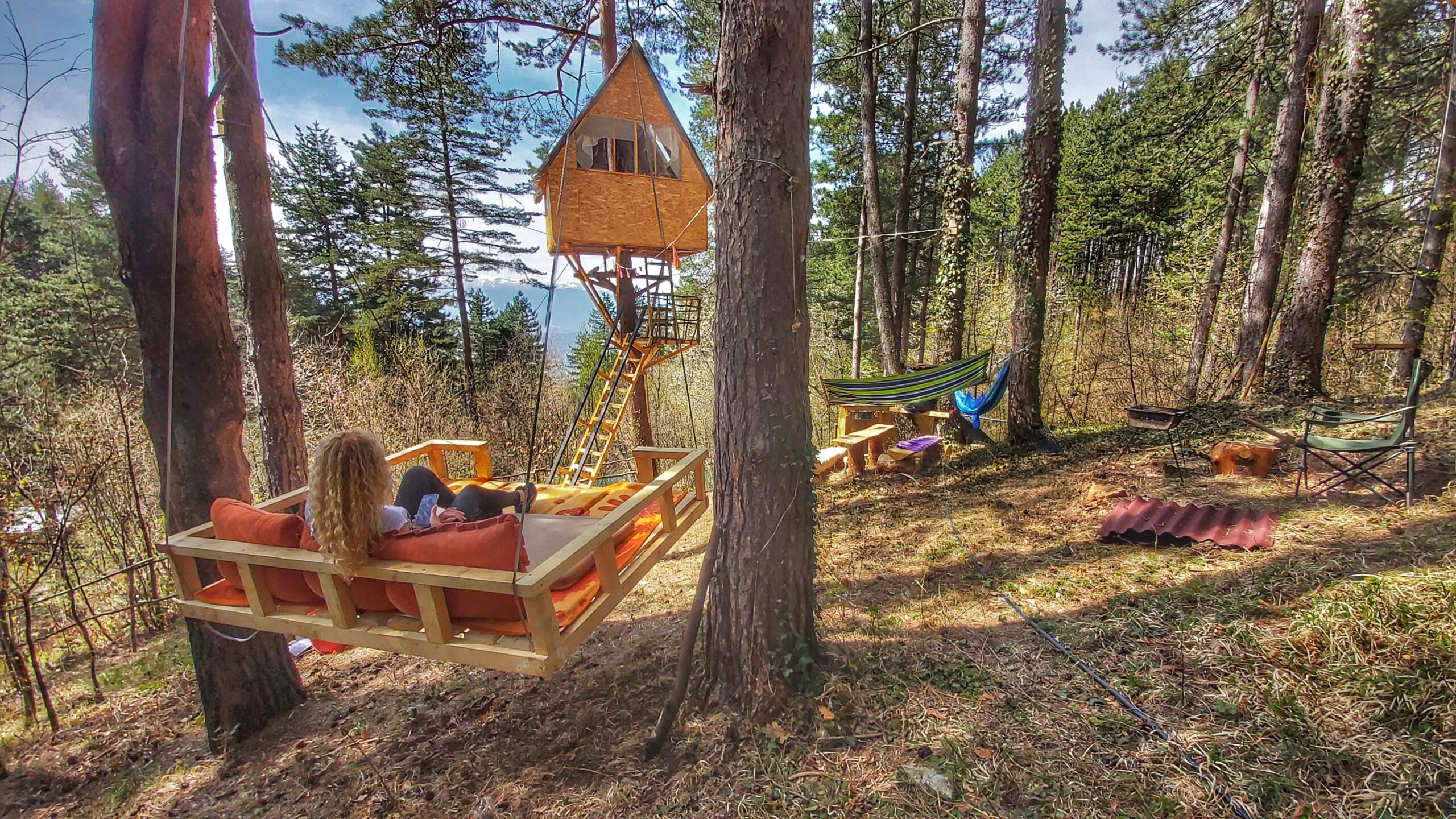 The tree house is climate controlled with heat in the winter and has a toilet. There is a car park, and full privacy is ensured. Inside the house, there is a bed, a table with chairs, a small kitchen with kitchenware, a lazy bad and some books, whereas lounge deck chairs, benches, chairs and an outdoor grill are placed outside.
---
Contact:
Instagram: @treehouse_sarajevo