One face is the winter face when everything is white as far as the eye can see, while the second one is the summer face when we ride ATVs and horses.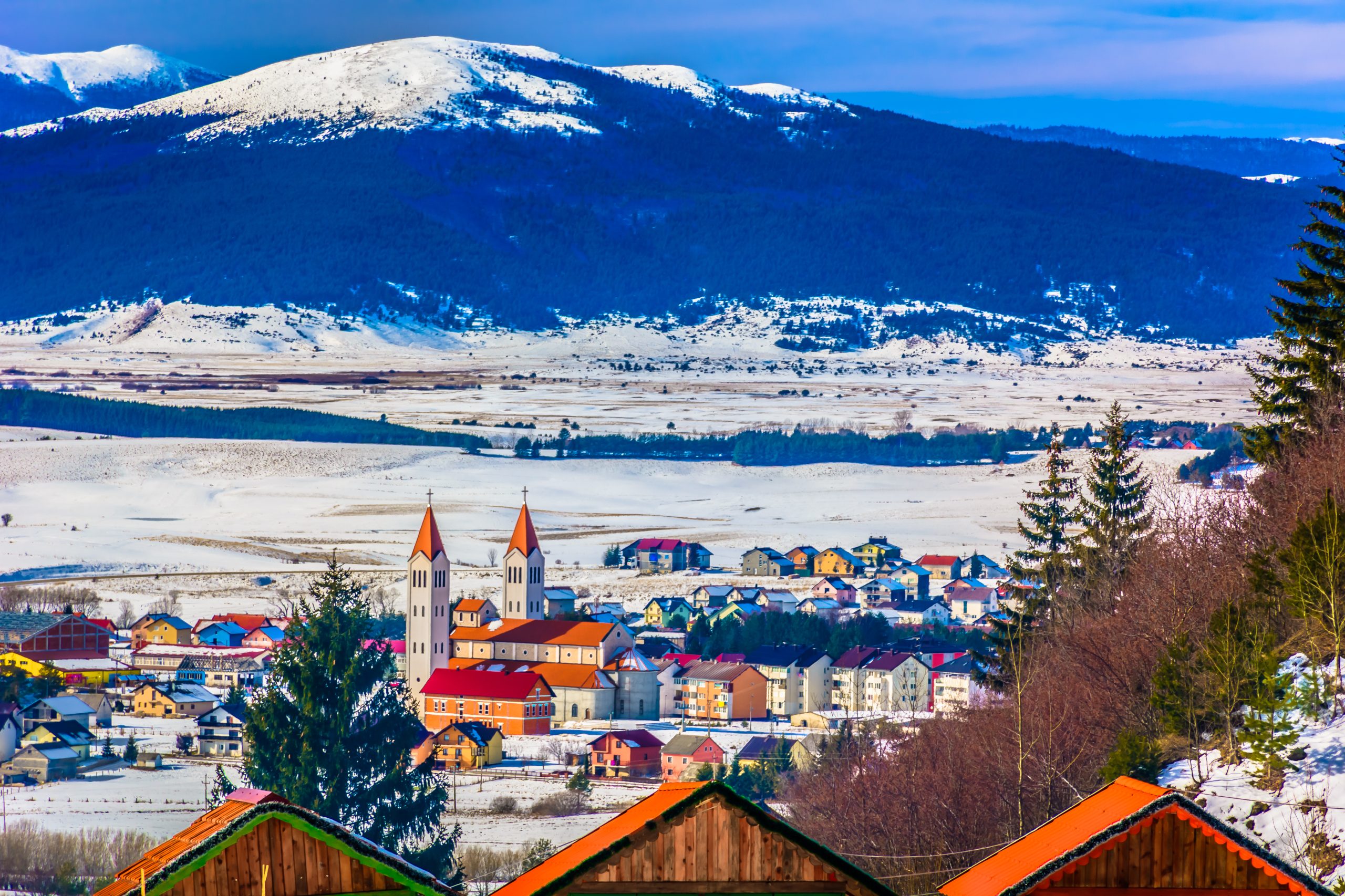 One face of Kupres is the winter face when everything is white as far as the eye can see; it lures you to snowballing, skiing, sledding, or snowboarding, eating doughnuts called "uštipci", Kupres maize porridge, cabbage rolls, meat and pies baked under "sač", and drinking large mugs of hot tea in boarding houses with open hearths. After tea, maybe you can go for a ride on motor sleds before dinner. It sounds great and we already want to go there. 
The second face of Kupres is the one in summer, spring, and early autumn. 
Almost an Olympic City
It's the face that tells you: Let's ride ATVs, ride horses, discover Little Mongolia, and fly over endless flower fields in colors you never knew existed. We love this Kupres as well.
The first face of Kupres is decorated with ski centers and 13 km of ski runs.
The second face of Kupres is decorated with Kukavičko Lake, viewpoint, the necropolises of old Medieval tombstones (stećak), Hajdučka vrata, Kupreška vrata, Stožer mountain, and Pločasta vrila. 
Did you know that the first face of Kupres almost became a part of the Olympics in Bosnia and Herzegovina? Namely, Adria Ski center was built right before the 1984 Winter Olympics in Sarajevo as a backup ski resort in case Jahorina and Bjelašnica are out of order. And it almost happened. The entire former Yugoslavia, together with contestants from all over the world, was looking at the sky and waiting for snow. And, as if they invoked it with their thoughts, the snow had fellen the night before the Olympics started. The snow fell, but Kupres remained a favorite ski destination for people from surrounding towns.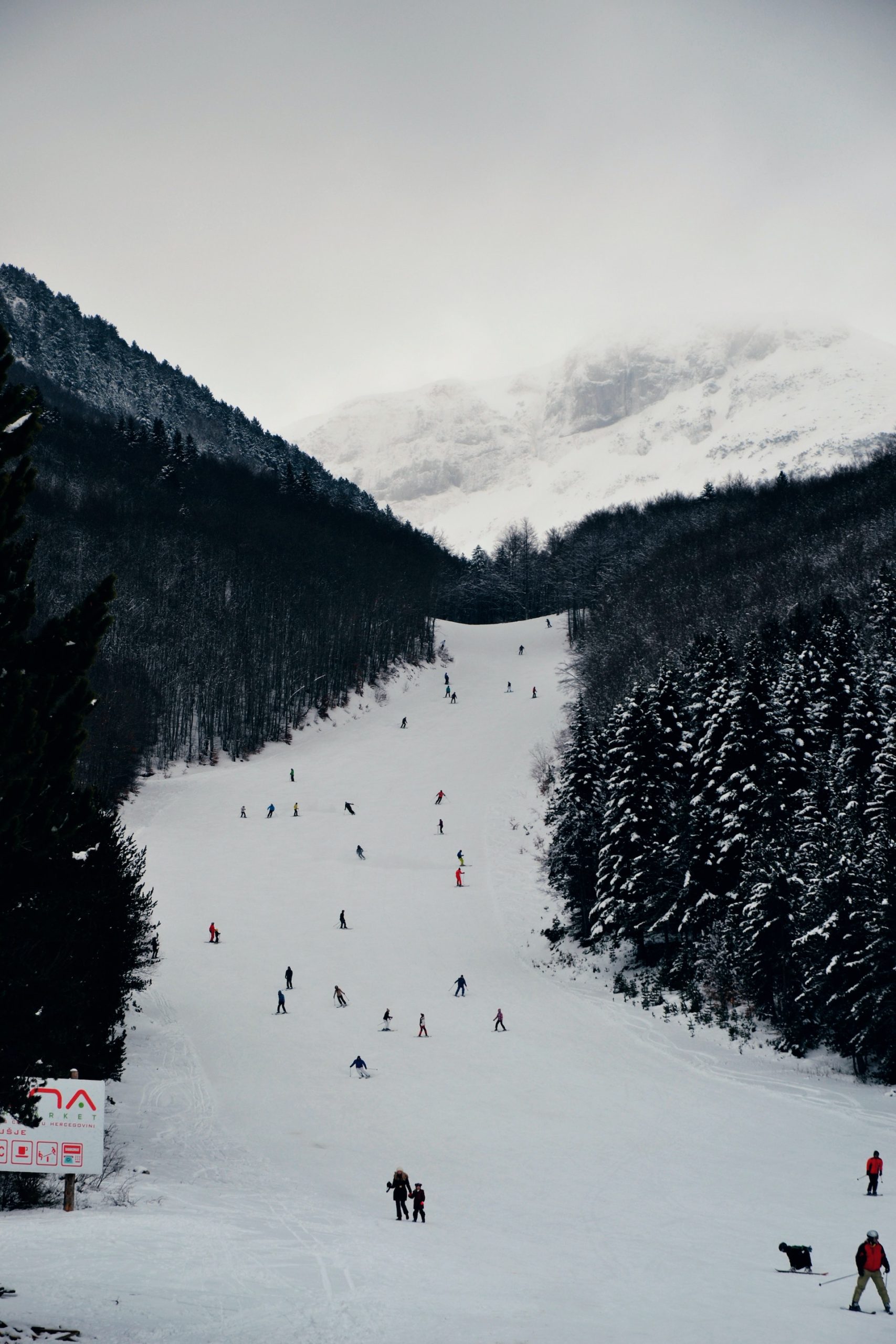 Proud of Grass Mowing Day
Did you know that the second face of Kupres has a 300-year-old event, according to some written sources, which was included into the UNESCO Intangible Cultural Heritage List in 2020. This is Grass Mowing Day – Strljanica, whose winner – "kosbaša" (the best mower), holds the biggest and proudest title in the Kupres Plain.
There are four ski lifts that take you to the ski runs on the first face of Kupres – 4-seaters, 2-seaters and two anchor ski lifts. There is also the Ski Queen or former ski center Stožer – Vrana, where you can eat good food at renowned Kupreška kuća and sleep in motel Kraljevac. 
Ski Ivan is a small family ski resort who do not like crowds. Ski runs are easy, and perfect for beginners. It also offers night skiing.
Kupres is a destination that offers everything during the winter, but the offer list is getting longer.
All the first faces of Kupres, not just the snow white one, can be seen in different colors when Kupres shows its real face. 
The Guinness World Record for the largest same name gathering was achieved in Kupres in 2017 when 2325 men named Ivan gathered at an event titled Vratio se Ivan (Ivan has returned).