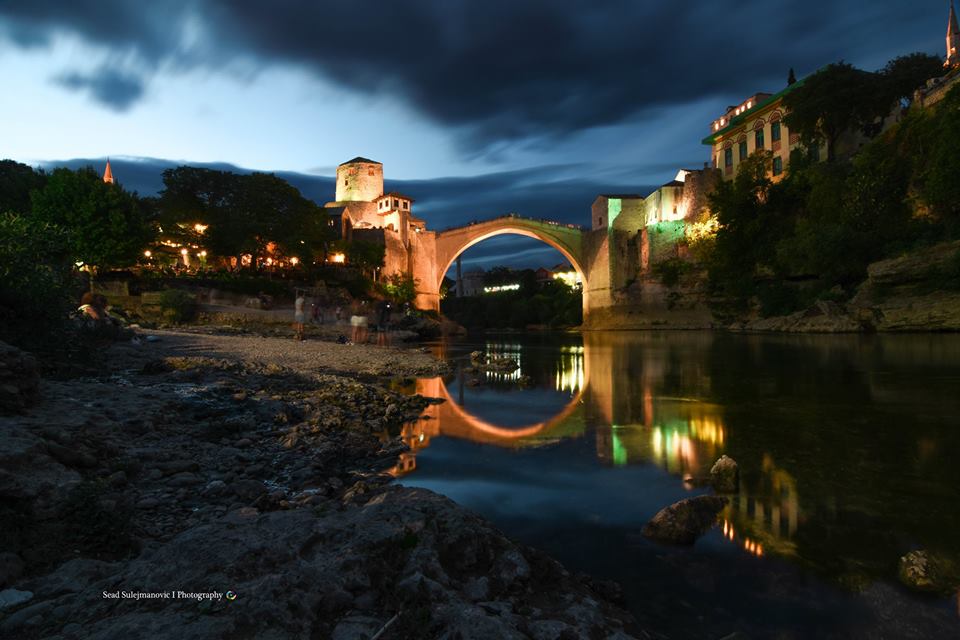 Photo: Sead Sulejmanović
Winter in Mostar: New Year's Eve Outdoor Celebration and Winter Town Winterville
This year, the people of Mostar and visitors of the city on the River Neretva can expect an interesting New Year's Eve celebration program and a lot of fun.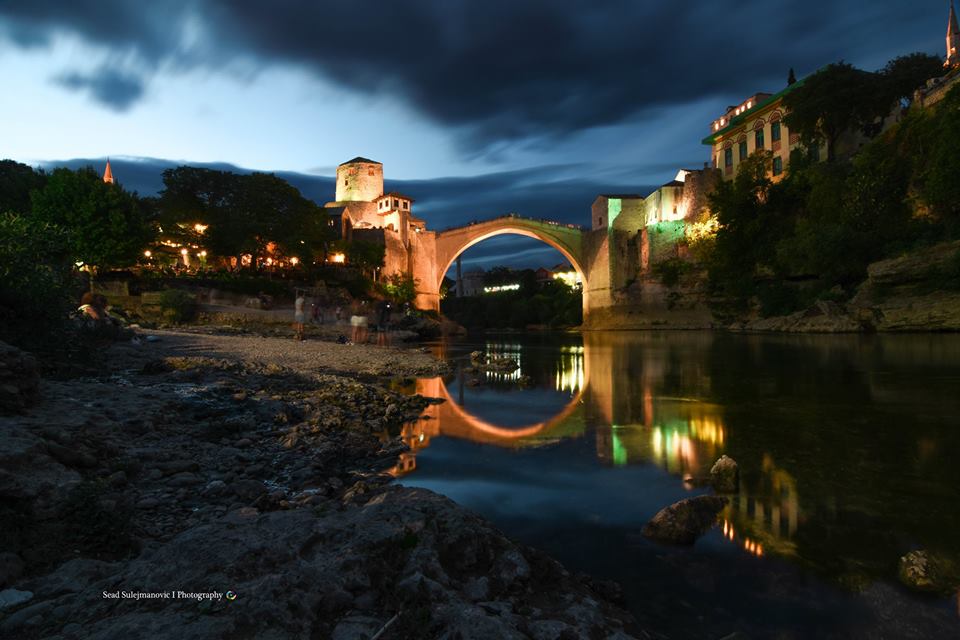 The city of Mostar and the Team Mostar 2040 in cooperation with the Herzegovina-Neretva Canton Ministry of Trade, Tourism and Environmental Protection of and the Herzegovina-Neretva Tourism Board will organise a New Year's Eve Outdoor Celebration in Mostar.
The last day of 2018 in Mostar will be full of activities for people of all ages. During the day, at the plateau in front of Mostar Grammar High School there will be a New Year's party for kids. In the evening, after DJ Endi's performance, the band SARS will perform a concert to warm up the crowd as it dances to the band's music. Iconic band Zabranjeno pušenje will celebrate the arrival of 2018 with the people of Mostar and visitors of the city on the River Neretva. The band will perform songs from its new album as well as some of their older songs and make the New Year's Eve memorable. The night will continue into the early hours with music and dancing to the sounds of Dobre vibracije, a band from Mostar.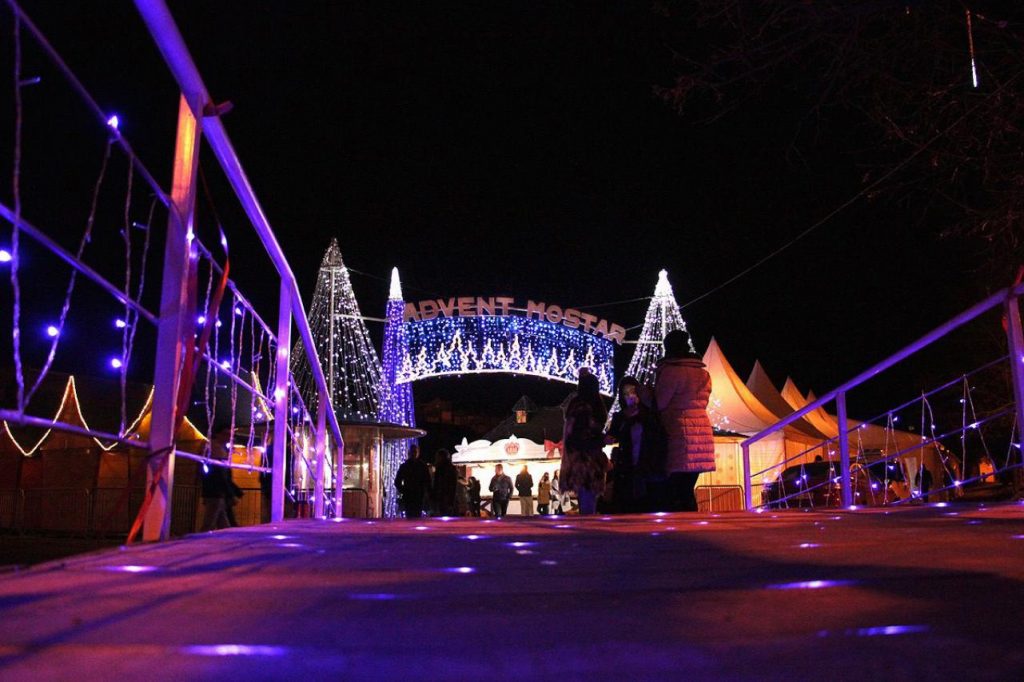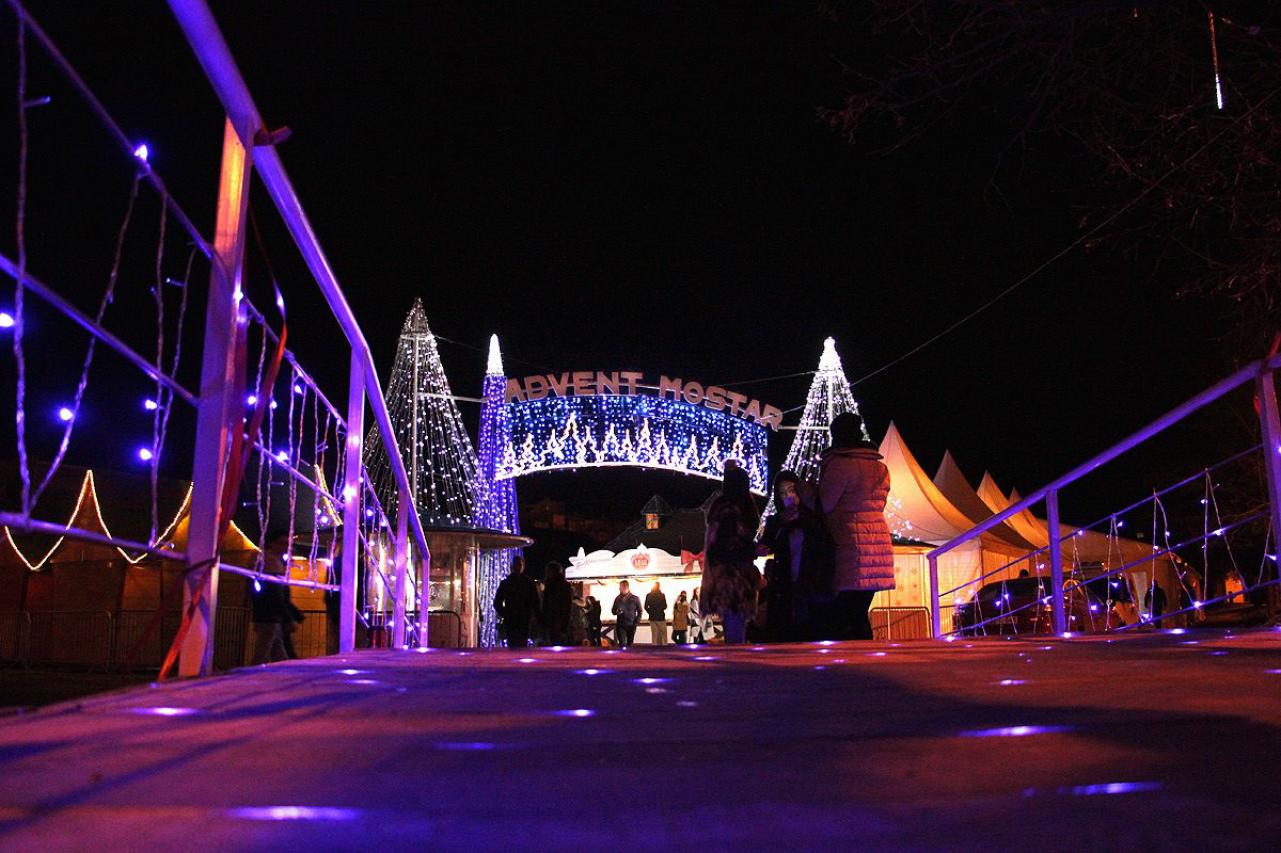 Apart from celebrating the New Year's Eve outdoors, many people of Mostar will celebrate it in restaurants, cafés and clubs. In order to make this New Year's Eve the best and longest so far, Pink Panther Club will organize a great DJ party, while in Del Rio Restaurant guests will be able to celebrate the arrival of 2018 until the early morning hours with fine food and dancing to the rhythm of the band Kamen.
Organisers of the outdoor New Year's Eve celebration have also launched a new project—Mostar Winter City Winterville. TBF, a popular Split band, performed at the opening ceremony. Winterville will be open until June 7th 2019, and Psihomodo pop band will perform at the closing ceremony.
On the main Mostar promenade, from the Rondo roundabout to the Spanish Square, wooden stalls selling various types of products are lined up, and during the next month Winterville will offer more than a hundred different daily programs aiming to make all the people of Mostar happy with lots of creative activities. Winterville will have quite a few programs for kids on a daily basis including DJ performances, animators, magicians and workshops for kids led by professionals. In the evenings, local bands will perform on the main promenade and the aim is to suit every music taste.
Do not miss out on a rich New Year's Eve program this year and head out to Mostar!