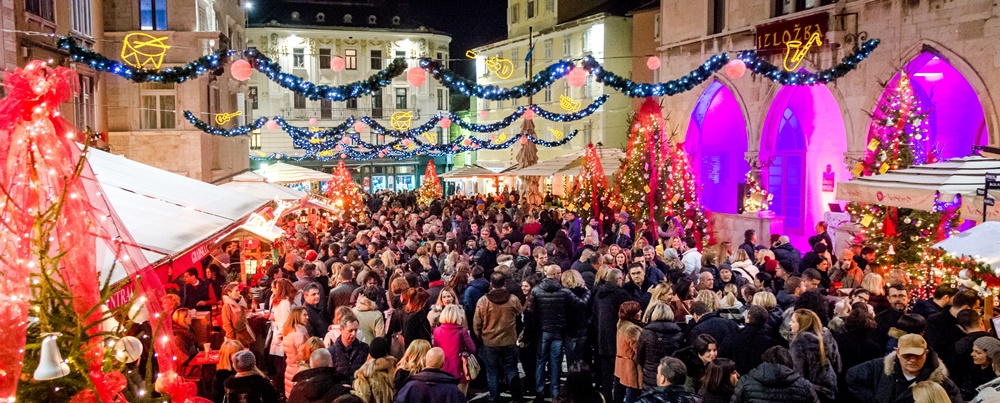 Winter Watercolors – Advent and Christmas Festivities in Split
Advent in Split has a New Look This Year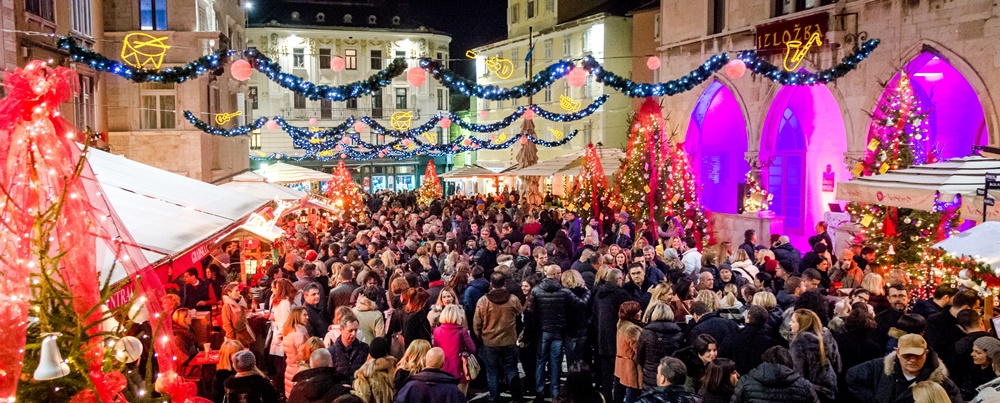 If you are currently making plans for your advent trip, do not miss visiting the sunniest advent destination. One of the most successful winter events in Croatia – the Split Advent – has a new look this year. From December 1st 2018 to January 7th 2019 Split will be colored in tradition and fun during the event now called the Winter Watercolors – Advent and Christmas Festivities in Split.
At the Riva Promenade Christmas Fair you can enjoy the Christmas décor, ornaments and souvenirs as well as a wide selection of dishes offered in catering establishments and musical performances again this year.
You can expect a rich daytime program at the Riva Promenade this year: kids' programs, a Capella choir performances, classical quintets, pop bands and choirs. Hari Rončević, Šufit a Capella choir, Dalmatino, Četiri Tenora, Iskon a Capella choir, Slavonija Band, Neno Belan & Fiumensi are a part of the richest Riva Promenade program so far. One of the most popular Croatian singers, Giuliano, will entertain the audience by performing at the opening ceremony. The whole city will be in the festive spirit with carols and fun activities on various locations such as the Tourist Beach, Kampus, Geto, and a special program will be held at Pjaca. Restaurants in Split have prepared a variety of gastro projects to allow you to feel the holiday spirit in Dalmatia through all your senses.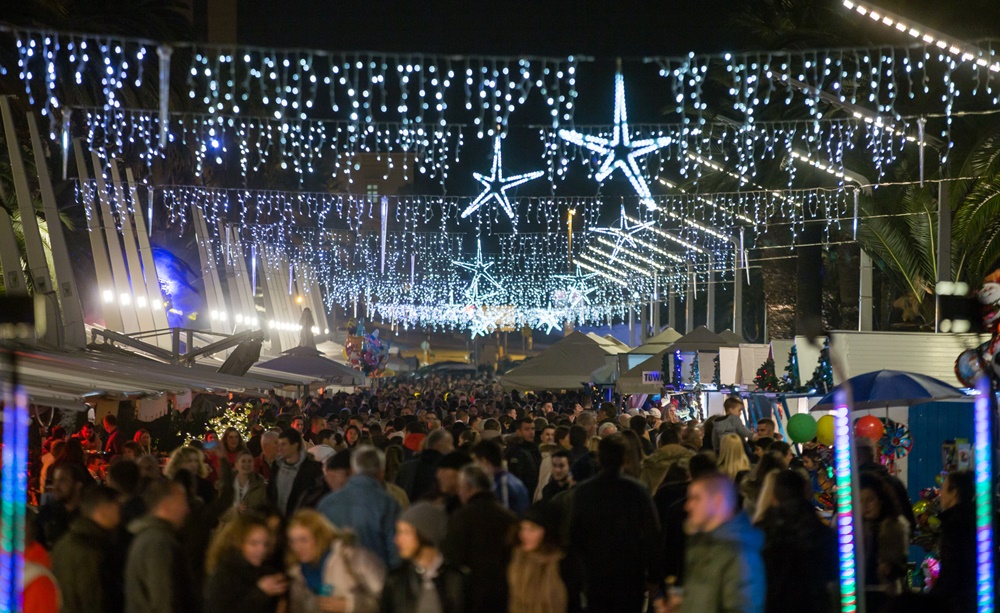 CHRISTMAS MAGIC
The holidays are a time for family gatherings and joy so the Strossmayer Park or Đardin has become a Christmas wonderland for children and families. This little Christmas wonderland with colorful ornaments and animated movie 3D characters shines bright, and offers a lot of musical and theatre performances, dance performances and Christmas gifts. Each day there will be themed programs such as church choirs performing Christmas carols and bringing the festive season to Đardin, young musicians' performances in cooperation with Split Youth Musicians, and performances by students of the Music Department of the Arts Academy of the University of Split. Saturdays at Đardin are reserved for kids' programs, whereas Sundays are reserved for orchestral performances as well as classical and religious choir performances. Aiming to create a holiday atmosphere on squares throughout the city, Gaje Bulata Square will become Street Artists Square in December and street artists' everyday performances will make it resonate with the unique sound of Christmas. Visitors will have the opportunity to buy Christmas souvenirs and ornaments.
One cannot imagine holiday festivities without Christmas carols. Traditionally, in the old part of Split Christmas carolers would go from one house to another, step on the exterior staircase and start to sing Christmas carols to house residents; they would later receive a treat. Inspired by this old custom, members of Cultural and Artistic Group Jedinstvo have adapted the way they sing carols carol—a female vocal group in a folklore ensemble dressed in folk costumes treats the people of Split and their guests with Christmas carol performances on attractive city locations (Peristil, Pjaca, Voćni trg, Vestibul).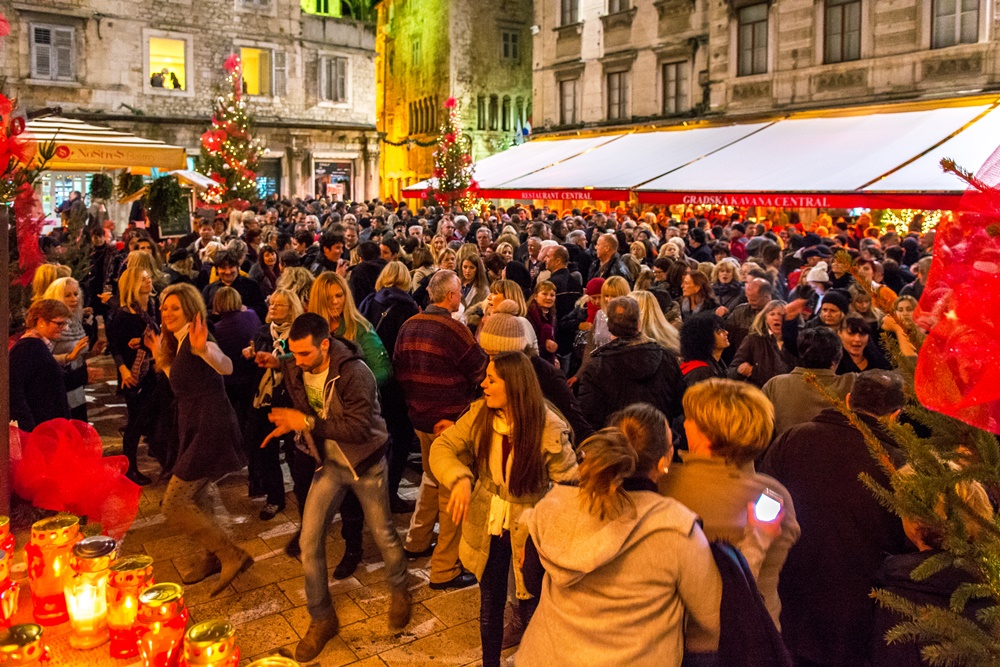 PROMOTIONAL PRICES
For all those who love Split, the good news is that Croatia Airlines has joined the program, whereas Croatian Railways Passenger Transport and hotels in Split offer large discounts. Various museums and the Croatian National Theatre in Split have also joined the program, so there will be plenty of special cultural events too.
The people of Split have prepared the most entertaining New Year's Eve celebration party ever for us which includes a spectacular midnight display of fireworks. We will enter the New Year with one of the best entertainers in the region—Jasmin Stavros and a band called Magazin. Dance enthusiasts will have an opportunity to start the New Year dancing along to Salsa music at Voćni trg. You can check out the program at www.visitsplit.com.