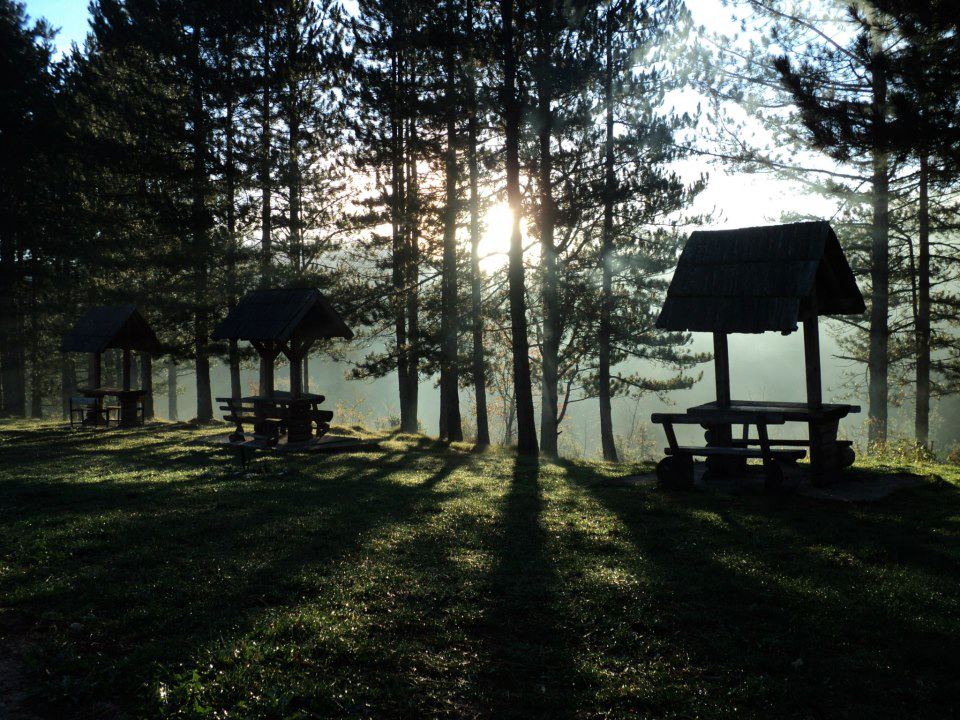 Husremovac is Waiting for You
Husremovac Nature Park is located within Dejčići local community, in Trnovo municipality. In addition to the Park, this fascinating location also features a mountain inn under the same name, open for visitors throughout the year.
Husremovac Nature Park is only 30 km away from the nerve-wrecking noises of city rush hour. At the altitude of between 900 and 1,000 m above sea level, this fascinating Park occupies acres of luscious pastures and coniferous and deciduous woodland.
This Park features incredible biological diversity. The Park's pastures are the natural habitat of many species of medicinal and aromatic herbs often picked by visitors, dried at home and enjoyed during long winter months in incredibly fragrant tea brews.
Many small rivers, streams, springs and waterfalls, known for their pure, unpolluted and even medicinal water, adorn this irresistible place creating a fascinating natural setting. Particularly fascinating is Senabot spring surrounded by small streams of freezing cold pure mountain water flowing into it. Side by side, only seven metres apart, are two Husrembey's springs, one of which is known for its healing properties.
If you want to stay for a while, Husremovac Mountain Inn is ideal choice for rest, relaxation, social events and school excursions. The Inn can host groups ranging between 15 and 20 persons and the restaurant offers nothing but mouth-watering home-made food. Traditional Bosnian dishes served here include varieties of bread and pastries made of buckwheat, rye and barley flour, Bosnian pies, hearty home-made beans and soups, buckwheat fritters with delicious cottage cheese and crème-fresh, various dishes baked under the bell, Bosnian ravioli, pickled cabbage and salads, refreshing hot and cold drinks, all available at very reasonable prices.
The Inn is open for business throughout the year and its keepers Mahira and Salko will do their best to make sure you enjoy every moment.
How to get there:
If you travel from Sarajevo, take the right turn after Krupac towards Bjelašnica and Igman. After about 10 km, take the left turn right after you pass the road sign showing direction to Trnovo, Dejčići and Pendičići. Take the winding asphalt road following the road signs showing direction to Husremovac Mountain Inn. When you pass through the village of Dejčići, take the right turn to macadam road and take another right turn following the winding road through the pine forest leading you to a fascinating plateau dominated by the charming Husremovac Mountain Inn.