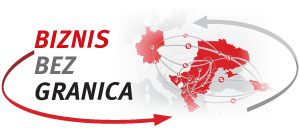 ProCredit Bank is the first bank in BiH to be awarded the ISO Environmental Standard Certificate
ProCredit Bank is a development-oriented commercial bank offering excellent services to its business clients – small and medium enterprises – as well as to people who wish to save. In its business operations, the bank strives to minimise its environmental impact internally and externally by promoting environmentally friendly measures both among its staff and its clients.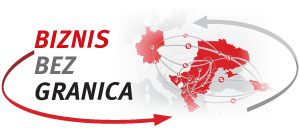 Accordingly, ProCredit Bank is the first financial institution in Bosnia and Herzegovina to harmonise its business operations with one of the most demanding global standards on environmental protection, ISO 14001:2015. The certification serves as official confirmation of ProCredit Bank's compliance with environmental laws, along with its commitment to systematically monitor the environmental impact of its operations, plan improvements, and implement environmental protection measures.
Over the past few years, ProCredit Bank has significantly improved the energy efficiency of its business units by increasing the use of alternative energy sources and reducing its environmental impact through continuously investing in its operations and training its employees. In addition, the bank has been promoting environmental protection in Bosnia and Herzegovina for many years and supports its clients in undertaking investments specifically aimed at improving energy efficiency, for which loans amounting to EUR 22 million have been approved to date.
"The ISO 14001:2015 Certificate confirms our team's efforts to encourage compliance with environmental law and provides stronger motivation to take further actions and steadily improve. This is just confirmation of all we do on a daily basis and what we intend to do in the future, too. Last year we enriched our vehicle fleet with hybrid cars, we installed LED lighting in our renovated business units, established a paper recycling system, and the like. Apart from implementing internal environmental protection measures, the bank is also promoting investments aimed at energy efficiency improvement and the use of alternative energy sources. We hope that as a positive role model, we will encourage other companies to implement environmental protection standards in their business operations more intensively, and that together, we will make a better contribution to environmental protection," explained Edin Hrnjica, Director of ProCredit Bank.
In 2011 the ProCredit group established its Group Guidelines for Environmental Management, outlining a comprehensive approach to environmental challenges based on the implementation of an Environmental Management System. Since then ProCredit Bank has reduced electric power consumption by 3.5% (30 MWh), paper consumption by 35% (3.5 tons), water consumption by 11% (300 m3), and CO2 emissions by 11% (103 tons of CO2) through various technical measures and by training its employees to use resources more sparingly.
If you would like to learn more about ProCredit Bank and its Environmental Management System, please visit: www.procreditbank.ba.